When it comes to repairing your windshield, you want the best of the best. That is why we are going to be talking windshield repair kits and different ways that you can repair your windshield. No one likes a cracked auto glass windshield and that is why you need windshield repair.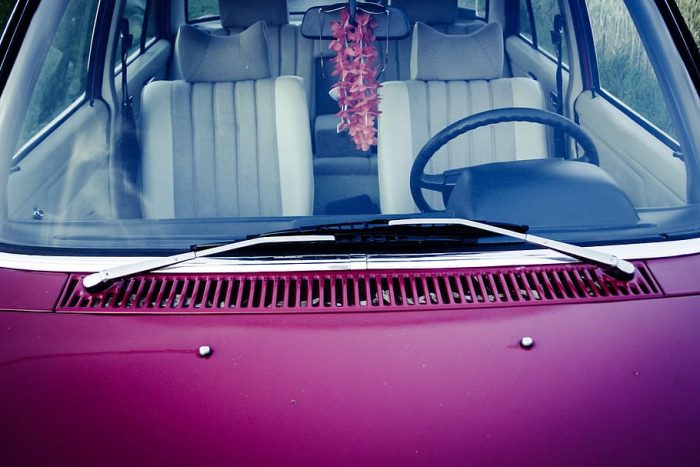 Do Windshield Repair Kits Work? 
We are going to talk about the advantages and disadvantages of a windshield repair kit so that you can understand the pros and cons of them. The biggest advantage is that they are much cheaper than a professional repair kit that you would hire someone to do. One of the kits is as cheap as twelve dollars online. However, there is some fine print that you may not notice when you purchase them so the kit works best when you read this fine print first.
When you hire someone to professionally do your auto glass repair, they are experts in the field of chips and cracks. You are paying for this expertise and the high-quality car care they will provide. Professionals know what the windshield damage is and how to repair it properly. Not to mention they use higher-quality materials that work the best. DIY at-home kits are so cheap because you are doing it yourself and you do not have professional knowledge.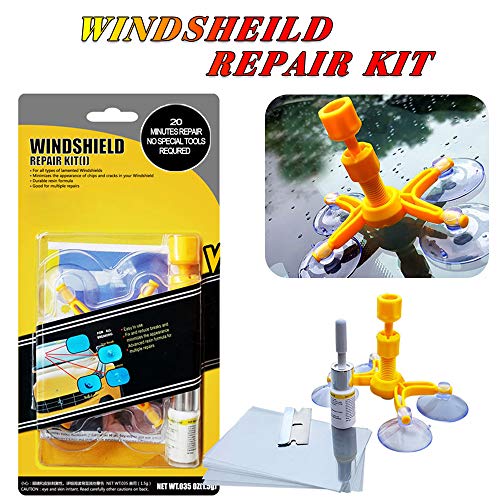 The worst part about the DIY kits is that they generally are not going to stick. This is because if it is done improperly, there is no way of going back and fixing it. If this is the case, you will likely need a new windshield because the chips and cracks will not be fully resolved. You cannot have a professional come to fix a DIY that you already have done. So if you are unsure about how to properly use the DIY crack repair then what works best for you is to call a professional.
Does RainX Windshield Repair Kit Work? 
According to most people, RainX windshield repair kits work wonders on chips and cracks and is thought to be one of the best windshield repair kits people can purchase. Most windshield cracks can be fixed with the RainX windshield repair kit. With the windshield repair kit from RainX, it helps clean the dirt and water out of the crack before you start the process. Once finished with the repair kit, you can carefully discard all the pieces, including the razor blade because these are not meant for multiple repairs.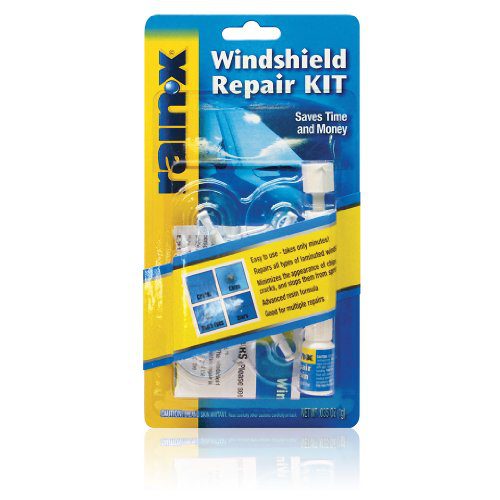 How Do I Fix A Big Crack In My Windshield? 
A big crack in your windshield might call for the professionals so they can do the crack repair for you. Small DIY kits that you do at home are meant for small chips and cracks. If you have an extensive crack in your tri-glass windshield, it might be time to call the professionals for help because they know exactly how to fix this problem for much cheaper than a new windshield. 
Can You Repair A Windshield Yourself? 
If the chip or crack is small, you may be able to get by with a DIY at-home windshield repair kit, however, if the crack is quite large, you may need to contact the professionals to perform the crack repair for you. The DIY kits are designed to deal with small cracks and chips in the tri-glass windshield. 
How Can I Fix My Windshield Chip Myself? 
You can fix a rock chip on your windshield by using one of the many at-home DIY kits for your windshield. The ones that work for cracks also work for windshield rock chips as well. This is the best way to do it at home by yourself. However, if the rock chip is large and needs more attention, the professionals might be a better bet. Also, is you have a rock chip that turned into a bull's eye chip, let the professionals handle this too. 
How Do You Fix A Windshield Chip?
The best way to fix a windshield chip is to call the professionals, however, you can use an at-home DIY repair kit for your windshield as well. The DIY at-home kits are going to be for small minuscule rock chips that are not very large. If your chip or crack is quite large, professionals might be for that quality repair you need.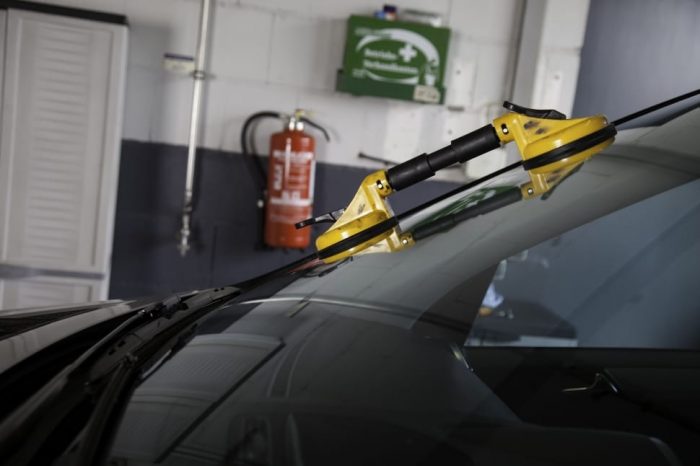 How Do You Use A RainX Windshield Repair Kit? 
The first step in the RainX Windshield repair kit is to remove any loose glass fragments from the crack. You will do this by using a razor blade and scraping it over the top. You will want to then put the applicator to the windshield. You don't want any of the cracks covered by the suction cups. You can adjust the suction cups to ensure this doesn't happen with the flexible legs. 
You are going to want to screw on the resin chamber. This will be done using the center ring until it is touching the impact point. The device is bendy so it will be simple to place it directly on the impact point. 
You will want to squeeze the repair fluid into the damage. Generally, you will use three to six drops. 
You want to screw what is known as the pressure drive into this resin that was laid down. This will drive the rise of the resin into the break of the crack. 
Now you simply remove the device and you have successfully used the RainX windshield repair kit for your crack repair.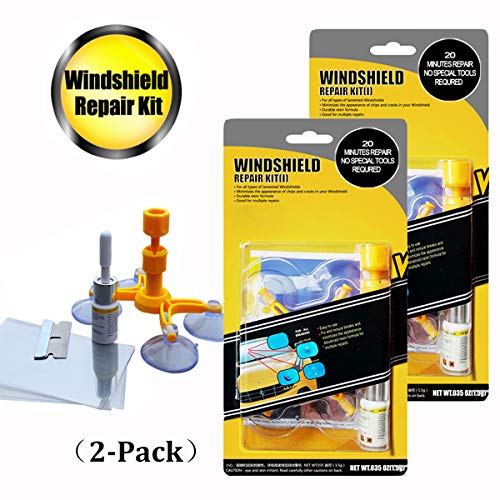 How Do You Use A Windshield Repair Kit Yourself?
The first thing you want to do is to make sure that your chip or crack doesn't have any glass fragments in it. You will use a razor blade to make sure there are no fragments left in it. You will then position the tool that you are using to the point of the crack or chip. Once the tool is placed, you will put the repair resin into the crack, and then you will seal it with the tool. Make sure that the tool that is being used is lined up with the center of the crack and that the suction cups are not on the crack at all. You can bend the tool to make sure that all is accurate. Once done, simply remove the tool and your windshield is as good as new. Be sure to follow the instructions on the package for more direct and detailed instructions on how to complete your glass repair. Always remember that a DIY windshield repair kit is for one use only, not multiple repairs.
Can You Fix a Cracked Windshield with Super Glue? 
While it is not recommended, you can use super glue to help with your cracked windshield. The superglue will stop the spread of the crack temporarily. However, when you do come to fix it, this super glue could make a DIY at-home kit much less effective and even damage your windshield. Resulting in a low-quality repair. It is not recommended that you use super glue for your tri-glass windshield even temporarily because multiple repairs become impossible and the next step is a completely new windshield.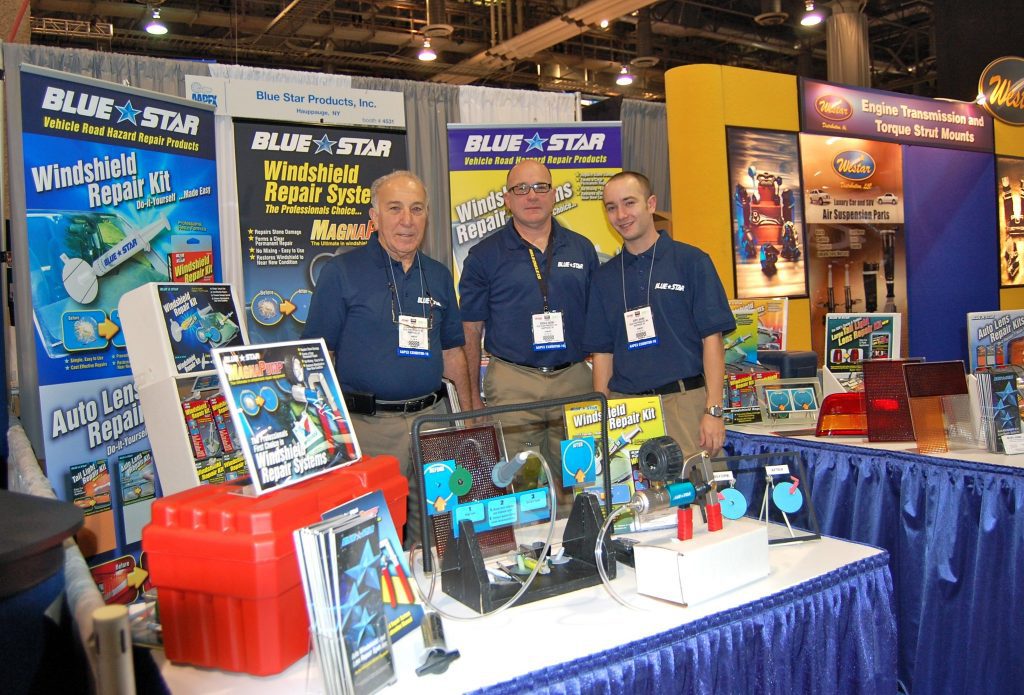 How Do You Use A Versachem Windshield Repair Kit? 
You are going to use this DIY kit the same way that you use any other kit. This glass repair kit also includes a razor blade and resin formula to use in the glass repair. This glass repair kit works best when you follow the instructions. So be sure that you follow the instructions on the package to ensure that you get the best results and quality repair. If you do not follow the package instructions, you may do it wrong and it could wreck your windshield and you will then need professional glass repair. 
What is Another Windshield Repair Kit to Consider?
Another great DIY windshield repair kit to consider is the Blue Star Windshield Repair Kit. The Blue Star Windshield Repair Kit is one of the best windshield repair kits you can purchase. It is inexpensive yet effective and easy to use. You can use the Blue Star Windshield Repair Kit to help stop cracks and chips from spreading. To work properly, this Blue Star glass repair kit requires direct sunlight to ensure high-quality seals are created. Included in this DIY windshield kits are a razor blade, repair resin formula, and other things to make your repair easy. So check out this DIY windshield repair kit from Blue Star if you are looking for alternatives to the DIY windshield repair kits mentioned above. 
Last Updated on June 7, 2021 by Marie Miguel
DISCLAIMER
(IMPORTANT)
: This information (including all text, images, audio, or other formats on FamilyHype.com) is not intended to be a substitute for informed professional advice, diagnosis, endorsement or treatment. You should not take any action or avoid taking action without consulting a qualified professional. Always seek the advice of your physician or other qualified health provider with any questions about medical conditions. Do not disregard professional medical advice or delay seeking advice or treatment because of something you have read here a FamilyHype.com.