Looking for a kids scooter that can give your child a smooth ride? We've all felt the thrill of cruising down a smooth path, wind in our hair, on a two-wheel scooter. It's a classic experience that combines fun and practicality. Whether you're an enthusiastic adult seeking great and eco-friendly transportation or a parent hoping to gift your kids with their first taste of independence, scooters are the way to go.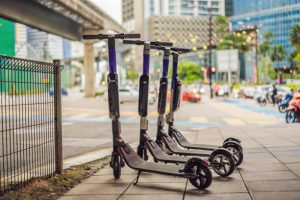 However, with so many brands and models on the market today, making an informed decision can be daunting. That's where FamilyHype comes in! We've put together this comprehensive review guide to help you navigate through this sea of options and find the best kick scooter with two wheels for your needs. From electric scooters to manual scooters, from standard scooters to motorized scooters, we'll dive deep into top scooter brands and models, give you detailed reviews, and share tips on purchasing and maintenance.
With our guidance, you'll not only have clarity but also confidence in making the right choice for yourself or your loved ones. So let's embark on this journey together – it's time for some classic cruising! Find out more about scooters, wheelie bar, and how your kids can have a smooth and quiet ride.
We welcome any feedback from you on your experience with kid scooter testers, or any opinions you may have. Share your thoughts with us so we can continue to provide our readers with the best scooter reviews!
Understanding Two-Wheel Scooters
Let's delve into the intricacies of two wheel kick scooters, they're not just child's play, but a marvel of modern engineering and design. Ensuring scooter safety measures, we understand their importance in protecting both riders and bystanders.
Two-wheel scooters are compact and versatile personal transportation devices designed for both recreational and practical use. Comprising a deck with two inline wheels, a steering column with handlebars, and a rear brake mechanism, they offer a balanced and nimble riding experience.
With a focus on agility and maneuverability, two-wheel scooters are ideal for short commutes, leisurely rides, and even basic tricks for more advanced riders.
Their foldable designs and lightweight structures make them convenient for storage and transportation, while various models cater to diverse age groups and skill levels, providing a simple and enjoyable means of getting around.
Now that you have a better understanding, let's dive deeper into our recommended top scooter brands and models next.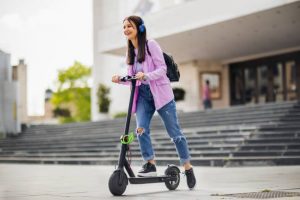 Top Scooter Brands And Models
Diving right into the world of two-wheeled rides, you'll find top-notch brands and models that'll surely pique your interest. These include Razor's E100 electric scooter, known for its excellent safety measures. Globber's Primo Foldable Lights offers a comprehensive accessories guide. The Fuzion X-3 Pro Scooter is loved for its durability. 
Razor's E100 Electric 
The Razor scooter is designed with young riders in mind, offering a thrilling and safe electric experience. With a powerful motor and a top speed of up to 10 mph, it provides an enjoyable ride for older kids aged 8 and older. Its sleek design, hand-operated front brake, and twist-grip throttle control make it easy to handle, while its rechargeable battery ensures continuous entertainment.
Globber's Primo Foldable Lights 
The Globber Primo Foldable Lights is a versatile scooter designed for both kids and adults, offering a smooth ride and adjustable height for comfort. This foldable scooter features adjustable handlebars, light up LED wheels, tight foot brake, and up to 3-year old weight limit, making it suitable for various height preferences. Its built-in LED lights enhance visibility during rides, ensuring safety in low-light conditions. With a sturdy build and comfortable ride, it's an ideal choice for those looking for a compact and adaptable scooter.
Fuzion X-3 Pro
The Fuzion X-3 Pro Scooter is a high-performance option for stunt and trick enthusiasts. Engineered for durability, it features a tough aluminum deck and steel handlebars, making it capable of withstanding the rigors of freestyle riding. The smooth ABEC-9 bearings and responsive brakes provide precision control during tricks, while the lightweight design facilitates impressive aerial maneuvers. It's a favorite among riders seeking a professional-level scooter for their tricks and flips.
Each has unique features deserving a closer look, which we'll provide in our upcoming detailed scooter reviews section!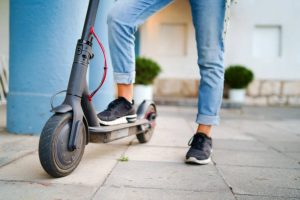 Purchasing And Maintenance Tips
Making a smart purchase and maintaining your ride can be quite the task, but with the right tips and tricks, it's not only achievable but also incredibly rewarding.
Consider these key factors:
Safety measures: Prioritize models with reliable brakes and lights.
Budget considerations: Don't break the bank; there are plenty of quality options within reasonable price ranges.
Regular maintenance: Keep your scooter in top shape to serve you longer.
Conclusion
We've dived deep into the world of the best scooters to provide you with the best reviews and information here at FamilyHype. We hope our reviews have been helpful in your decision-making process when it comes to choosing the right scooter.
Remember to consider features, brand reputation, and your own needs before purchasing. Scooter maintenance is also key to ensuring a long-lasting and enjoyable cruising experience. With the right choice and care, you can trust that you'll be able to get the most out of your new scooter for years to come!
Don't forget to share your feedback with us about your experience, and if you have any questions or opinions, we'd love to hear them.
Brands such as Razor, micro kickboard mini deluxe, or Segway offer two-wheel scooters with various power sources like electric and gas. The micro kickboard maxi deluxe also offers great features for kids.
Speed is another important factor to consider when choosing a scooter, as each scooter has a different maximum speed.
By understanding these factors, you can find the best scooters for kids to fit your needs. Whether you're looking for a classic scooter experience or a modern twist, the right scooter can provide you with the thrill of cruising and make your ride a fun and safe one.
Frequently Asked Questions (FAQs):
What Is The Best Brand Of Scooter?
Top scooter brands include Xiaomi, Segway, and Razor, offering quality options for various preferences when it comes to the best scooters like the kickboard mini, which feature lean to steer technology.
Is A 3-Wheel Scooter Better Than A 2-Wheel?
It depends on stability vs. maneuverability. 3-wheelers offer more stability, while two-wheelers are more agile.
What Age Is A 2-Wheel Scooter For?
Generally, two-wheel scooters are suitable for ages 5 and up, but this varies based on the model and the child's skill level. A three wheel scooter is still safe for younger kids beccause it has better balance compared with the latter. Three wheels scooter are also durable. 
Are Xiaomi Scooters Good?
Yes, Xiaomi us is one of the best scooters for kids are known for their quality and performance, making them a popular choice.
Which Scooter Is Best For Beginners?
The Razor A5 Lux is an excellent choice for beginners due to its simple design and durability.
What Scooter To Choose?
Consider your needs, desired features, and budget to select the scooter that suits you best.
Which Brand Of Scooter Is Expensive?
Premium brands like Dualtron and Kaabo tend to be more expensive due to advanced features and performance.
Is It Good To Buy A Scooter?
Yes, scooters are practical for short commutes and enjoyable rides, offering convenience and fun.
What Is The Lifespan Of A Scooter?
With proper care, scooters can last two to five + years, depending on usage and maintenance.
Which Scooter Is Best For A Long Drive?
Scooters like the Segway Ninebot Max are well-suited for longer, stable rides due to their extended range and comfortable design. You need to choose carefully according to your taste and feel. 
Last Updated on October 14, 2023 by Inma Barquero
DISCLAIMER
(IMPORTANT)
: This information (including all text, images, audio, or other formats on FamilyHype.com) is not intended to be a substitute for informed professional advice, diagnosis, endorsement or treatment. You should not take any action or avoid taking action without consulting a qualified professional. Always seek the advice of your physician or other qualified health provider with any questions about medical conditions. Do not disregard professional medical advice or delay seeking advice or treatment because of something you have read here a FamilyHype.com.