We've all been there – the sickening feeling of discovering our beloved scooter missing, stolen in broad daylight or under the cover of night. We know how heart-wrenching it is to lose something we hold dear, especially when it's our primary mode of transportation.
That's why FamilyHype is here to help! In this guide, you'll learn about different types of scooter locks and their features like size, security, and durability, as well as which ones are right for your needs. We'll share the top recommended security lock models that have proven their worth in anti-theft protection and keeping electric scooters secure.
We'll also discuss the benefits of investing in a good electric scooter lock, like convenience, protection, and peace of mind. And we won't stop there; we'll give practical advice on how to properly lock up your scooter so that even thieves with bolt cutters, wire cutters, lock-picking tools, or power tools will think twice before attempting to steal it.
Let's work together to prevent theft and keep our cherished vehicles safe. After all, serving each other is what community is all about! So buckle up and read on as we dive into this lock guide. We highly encourage you to share your feedback and experience with us after you read this guide.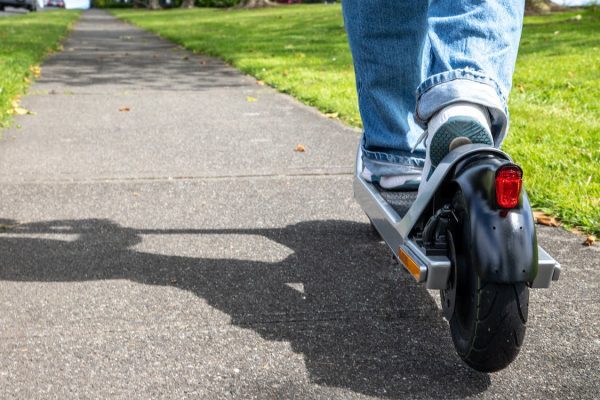 Best Scooter Locks
Key Takeaways
When it comes to two-wheelers, scooter security is vital. Investing in a great lock from a trusted brand or manufacturer is one of the top ways to avoid scooter theft and make sure your trusty vehicle is always where you left it. FamilyHype has put together the ultimate lock guide to help you find the perfect lock for your needs! Don't forget, it's not just about buying the right lock but also using it properly. So, make sure to take our advice to heart to keep your vehicle safe.
From U-locks and ring locks to folding locks, disc brake locks, and chain locks, we've got you covered. We also provide tips on where to place your lock, how to secure your vehicle, and the different types of locks for available, such as combination locks, keyed locks, chain lock, cable lock, folding locks, and padlocks.
The Importance Of The Best Scooter Locks
Don't underestimate the value of a quality lock. It's not just about preventing theft but also giving you peace of mind wherever you park. Its importance lies in two key areas: lock durability and theft prevention. We've all felt that sinking feeling when we can't find our ride! With a robust lock, those worries vanish.
Now, let's explore different types to help further secure your ride.
Types Of Scooter Locks
So you're wondering about the different kinds of security measures available for your two-wheeler? We've got you covered! Here are three types of electric scooter locks:
U lock: Known for their high durability and hardened steel shackles; the hardened steel are not easily breakable good for anti theft.
Chain lock: Chain locks are renowned for their versatile use and toughness.
Disc brake lock: Like a chain, they are an innovative design with robust protection.
Folding lock: Flexible and compact.
Cable lock: The cable are flexible and reliable good for theft prevention.
These options vary in lock durability comparison, each offering unique strengths. There are also electronic locks that can be managed through your mobile device.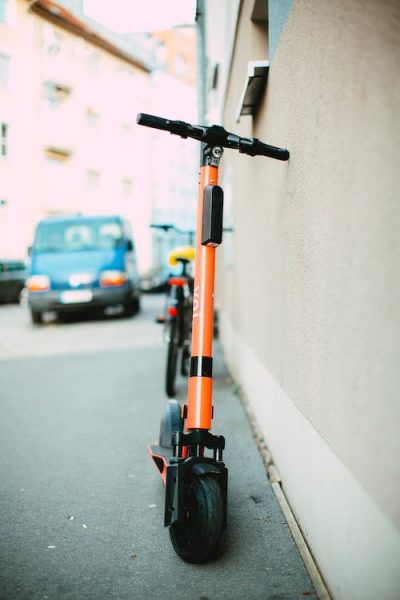 Tips On How To Lock An Electric Scooter Properly
Securing your heavy duty two-wheeler properly takes more than just a sturdy lock or cable locks; it involves strategic planning and smart choices. Always secure your electric scooter to bike racks or a secure locking point, even if you'll only be gone for a moment. Don't leave your vehicle unattended.
For maximum security, consider lock placement. Put it through the wheel and it's frame. Don't rely on locks alone, and having insurance is a wise investment. Remember, we're all here to help each other stay safe and secure. Let's make smart decisions today for peace of mind tomorrow!
Best Scooter Locks
Conclusion
Securing your vehicle is vital. Investing in a great lock is one of the right ways to prevent the possible occurrence theft and make sure your trusty scooter is always where you left it. That's why we at FamilyHype have put together the ultimate lock guide to help you find the perfect lock for your needs!
Don't forget, it's not just about buying the right lock but also using it properly. So, make sure to take our advice to heart to keep your vehicle safe. From U-locks and cable locks to disc locks and chain locks, we've got you covered. Don't forget to share your experience and opinions with us!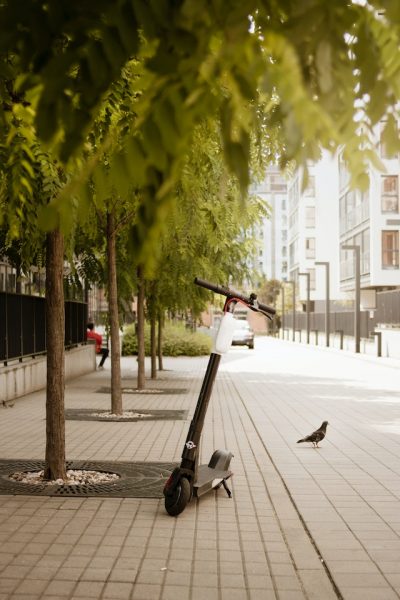 Frequently Asked Questions (FAQs):
What Is The Best Type Of Lock For Electric Scooters?
There are many types of locks you can choose from, but many people recommend the classic U-lock because of how sturdy and reliable it is.
How Do I Keep My Scooter From Being Stolen?
Never leave your ride unattended. Secure your vehicle to a bike rack if you need to step away.
Is It Safe To Lock A Scooter?
Yes. However, do not lock your scooter in the same spot every day. Thieves study patterns.
Where Do You Lock Your Scooter?
Lock your vehicle in a busy, well-lit area. Pick a spot with other bikes and scooters around. Thieves will avoid busy areas where they're more likely to get caught.
Is A Scooter Safer Than A Bike?
Studies show that electric scooters have fewer collision reports than bicycles. Bikes are five times more likely to get into a crash than electric scooters.
What Is The Best Anti-Theft Device For Electric Scooters?
The best electric locks include the Kryptonite New York, the ABUS Granit XPlus 540 U-Lock, and the SKUNKLOCK V2.
Are Scooters Good For You?
Yes. They are a great way to build muscle strength, balance, and coordination. They are also great for your cardiovascular health.
Are Scooters Good For The Environment?
Scooters are a sustainable transportation option that leaves a very small carbon footprint.
How Can I Stay Safe On A Scooter?
The best way to stay safe on a scooter is by wearing protective gear, including a helmet, knee pads, elbow pads, and wrist guards.
How Fast Does An Electric Scooter Go?
This depends on several factors, but most electric scooters have maximum speeds of 15 to 25 mph.
Last Updated on October 3, 2023 by De Guzman
DISCLAIMER
(IMPORTANT)
: This information (including all text, images, audio, or other formats on FamilyHype.com) is not intended to be a substitute for informed professional advice, diagnosis, endorsement or treatment. You should not take any action or avoid taking action without consulting a qualified professional. Always seek the advice of your physician or other qualified health provider with any questions about medical conditions. Do not disregard professional medical advice or delay seeking advice or treatment because of something you have read here a FamilyHype.com.