We've all been there – the struggle of finding the perfect gift for a teenager in our lives. It's indeed tough, as teens have unique tastes and preferences. But if there's one thing we're sure would excite any teen, it's an electric scooter! They're not just a fun way to get around; they also foster independence and responsibility.
However, choosing the right model of the portable scooter with a folding mechanism you can easily tuck in your car trunk can be tricky with so many options for the best electric scooters out there. That's why FamilyHype has taken on this task to help you find the best electric scooter suitable for teenagers. We've considered various factors like safety, durability, top speed, features, design, and much more while curating this list.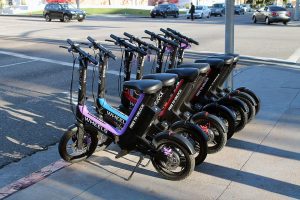 We recognize that scooters are a great way to help teens stay active and explore their environment, so this article will guide you through what to look for in electric scooters for teens and some top models that ensure a safe and smooth ride each time for your teen.
Let us navigate this journey together and help your teen find their fabulous zooming teenage dream! Please feel free to share your feedback and experience with this article, as we strive to bring you and your family the best content!
Best Electric Scooters For Teens
Key Takeaways
You're in for a treat! From understanding electric scooters for teenagers to picking the perfect one for your teen and to some of the most important safety tips to remember. At FamilyHype, we understand the importance of finding the right electric scooter for teens – and we know the ultimate Teenage Dream: a smooth and comfortable ride with the top electric scooter for teens!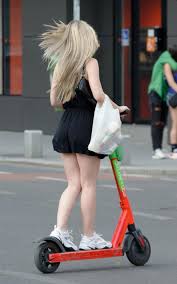 This guide will make the task of choosing your teen's scooter easier for you, despite of the wide range of electric scooters that are available. We hope that you can find some helpful information to consider when purchasing an electric scooter from the wide range of top electric scooters for your young adolescent. We'd love to hear from you – please share your feedback and experience with us.
Understanding The Best Electric Scooters For Teens
You've got to comprehend that electric scooters aren't simply children's toys, they're advanced pieces of technology designed for convenient and eco-friendly transportation.
By understanding scooter maintenance basics, you can ensure their longevity and reduce environmental impact.
We're here to guide you in making wise decisions for our younger generation.
Now, let's delve into the criteria that make an electric scooter the perfect fit for your teen's needs.
Criteria For Choosing A Scooter For Teens
When it's time to pick the perfect two-wheeler for your youngster, there are several key factors you should take into account to ensure that they'd have a smooth ride quality they always wanted.
Scooter Maintenance: It's essential to choose a model that's easy to maintain.
Teen Mobility: Consider your teen's commuting needs.
Safety Features: Electronic brake and disc brakes, together with helmets and knee pads can provide additional protection.
Battery Life: Long-lasting battery life is vital. Having long battery life after just one single charge enables longer ride time.
Next, we'll dive deeper into the top electric scooter models for teens.
Top Electric Scooter Models For Teens
Let's zoom in on some top-notch two-wheelers that are sure to rev up your youngster's ride. The Segway Ninebot S is a hit among teens, known for its scooter customization options. Similarly, the Razor E300 offers an impressive balance between speed and safety. Also worth noting is their environmental impact assessment, powerful motor, solid rubber tires, aluminum alloy frame, dual suspension system, and double braking system; these scooters are relatively eco-friendly.
Now let's navigate towards ensuring our young riders know how to cruise safely on these machines.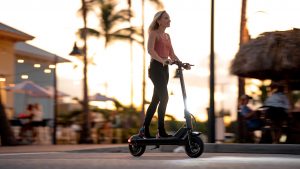 Tips For Safe Scooter Riding For Teens
Navigating the world on two wheels can be a thrilling experience, but it's essential to know how to do it safely to have a stable ride.
Helmet Necessity: Always wear a helmet; it's non-negotiable.
Traffic Awareness: Be mindful of vehicles and adhere to traffic rules.
Visibility: Wear bright clothing or use lights for evening rides.
Routine Checks: Regularly inspect your scooter for any faults.
Let's prioritize safety while enjoying the freedom our electric scooters bring!
Best Electric Scooters For Teens
Conclusion
We've covered a lot, haven't we? From understanding electric scooters to picking the perfect one for your teen and safety tips.
Remember, it's important to choose a quality scooter that suits your teen's needs, but it's equally vital they ride responsibly. At FamilyHype, we understand the importance of finding the right electric scooter for teens, which is why we know that the ultimate teenage dream is The Top Electric Scooter for Teens!
We hope our guide has made this task easier for you and that you've found some helpful information to consider when purchasing an electric scooter for your teen among all other scooters.
Please share your feedback and experience with us – we'd love to hear from you!
Happy scooting!
Frequently Asked Questions (FAQs):
Can 13 Year Old Use Electric Scooter?
Sure, a 13-year-old can ride an electric scooter. In fact, there are many teen electric scooters designed specifically for older teens.
What Is The Best Electric Scooter For 3 Year Old Teens?
The Razor A6 Kick Scooter is a perfect choice for a 13-year-old child. It is a foldable scooter that is sturdy and well-built. The electric scooter is also lightweight, hot heavy when it comes to its weight, and is easy to maneuver, making it perfect for kids who are just learning to ride a scooter. It has pneumatic tires that offer greater shock absorption and convenient cruise control. Because of its pneumatic tires, great shock absorption, and suspension system, the Razor A6 Kick Scooter is also a great way to get that exhilarating ride for kids to get exercise and explore their surroundings.
What Is The Youngest Age For Electric Scooter?
The age of kids who can use electric scooters differs depending on your location and scooter model. In general, a kid aged at least 8 years old can use an electric scooter but we advise parental supervision until a teen is aged 14 years old.
What Is The Safest Electric Scooter For Teens?
The two safest electric scooters for the year 2022 are Ninebot Segway KickScooter ES2 and Ninebot Segway KickScooter MAX.
Is Electric Scooter Good For Kids And Teens?
Riding a scooter is a fun and healthy activity for kids and teens. It can help to increase their blood circulation, improve their metabolism and strength, and provide other positive benefits. However, it is important to educate kids and teens on basic safety protocols and riding etiquette before they start riding. Some of the most important safety tips include:
Always wear a helmet.
Ride on the right side of the road.
Obey all traffic laws.
Check the scooter and be aware of the max range for the scooter.
Be aware of your surroundings.
Don't ride at night or in bad weather.
Don't ride with more than one person on the scooter.
Don't drink and ride.
By following these safety tips, kids and teens can help to ensure their safety while riding scooters.
What Is The Best Brand Of Scooter?
Best electric scooter overall: Pure Air
Best value for your money: Xiaomi Pro 2
Best long-range scooter: Pure Air Pro LR
The Pure Air is a great all-around scooter with a powerful motor, comfortable ride, and long range. The Xiaomi Pro 2 is a great value for money, offering excellent performance, style, and power at a lower price point. The Pure Air Pro LR is the best long-range scooter, with a range of up to 60 miles on a single charge.
Which Scooter Is Best For Beginners?
Micro and Razor are huge brands that make some of the best scooters for kids. But up-and-comers like LaScoota and Fuzion are making a name for themselves too. If you stick with any of these four brands, you can be sure you're getting a scooter that looks cool, rides well, and will last for years.
Are Bigger Wheels Better On A Scooter?
Bigger wheels are better for speed and comfort, but they're also harder to carry around. Smaller wheels are more portable, but when it comes to the speed they're not as fast or comfortable. So in the end, it basically depends on your preference. Check for the top speed of your option.
How Do I Choose The Best Electric Scooter For My Teen?
In choosing a scooter for your child, these are the things you have to consider:
The child's physical size. This is more important than their age, as a child who is tall for their age may be able to ride a larger scooter than a child who is short for their age.
The child's overall motor skills. Some children are naturally more coordinated than others, so you'll want to choose a scooter that is appropriate for their skill level.
Whether the child already knows how to ride a bicycle or a kick scooter. If they do, they'll be able to pick up on the basics of scootering more quickly.
What Is The Best LED Scooter For Kids?
The three-wheel Micro Maxi Deluxe and Micro Maxi Deluxe Foldable LED are perfect for kids ages 5 to 12, which is the widest range of any scooter we tested. We've even seen some 3- and 4-year-olds master riding the Maxi Deluxe!
Last Updated on September 30, 2023 by De Guzman
DISCLAIMER
(IMPORTANT)
: This information (including all text, images, audio, or other formats on FamilyHype.com) is not intended to be a substitute for informed professional advice, diagnosis, endorsement or treatment. You should not take any action or avoid taking action without consulting a qualified professional. Always seek the advice of your physician or other qualified health provider with any questions about medical conditions. Do not disregard professional medical advice or delay seeking advice or treatment because of something you have read here a FamilyHype.com.