What Is Hypoallergenic Baby Formula?
Hypoallergenic baby formula is becoming more common as the number of babies diagnosed with food allergies increases. They are not necessarily more expensive than other types but are still not readily available in every country.
If your infant has trouble digesting regular infant formula or even breast milk, a milk protein allergy may be a cause. In such instances, a pediatrician may give hypoallergenic baby formula instead of a regular formula to ensure your child receives the necessary nutrients. In addition, some physicians may recommend a hypoallergenic formula for babies with a significant family background of allergies. It's better to be under the supervision of a physician if you're planning to switch to a new formula.
During the baby formula crisis, it can be challenging to locate hypoallergenic formula, creating an extremely stressful scenario for parents. Because infants who require special formula due to food intolerances may experience unfavorable reactions to conventional formula, including rashes, excessive crying, and digestive difficulties, among others. If you're looking for amino acid-based formulas, PurAmino DHA & ARA can be a good option for you. They are suited for kids with severe cow's milk protein allergy.
10 Best Hypoallergenic Infant Formulas On The Market
Your child's immune system overreacts to milk proteins, causing symptoms. After a feeding, look for excessive weeping, diarrhea, vomiting, bloody stool, difficulties sleeping, wheezing, eczema, hives, and a runny nose. That's the reason why parents switch to hypoallergenic baby formula for their babies to avoid symptoms from milk proteins that are mentioned above.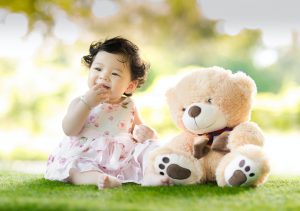 Your baby may have a milk sensitivity or intolerance instead of an allergy. Symptoms include irritability, loose feces, and digestive issues.
Verify an allergy or sensitivity before switching. Milk protein allergies in babies are around 2%, according to studies. In rare cases, hypoallergenic formula is the only formula infants can digest.
If you're looking for the best hypoallergenic baby formula, you've come to the right place. Here are the top 10 hypoallergenic baby formulas on the market-based on our in-depth review.
HiPP HA PRE
If you haven't tried another hypoallergenic alternative for your infant with an allergy to cow's milk proteins or has a sensitive tummy, consider hypoallergenic formulas (or if you're wanting to steer clear of US-made hypoallergenic products due to worries about the ingredients) try buying European formulas. This has the same amount of lactose as non-hypoallergenic infant formula, is 100 percent whey (no casein), and has 86 to 87 percent broken down extensively hydrolyzed protein. Keep in mind that there's no nutritional evidence that proves European brands to be better and healthier for babies.
HiPP Comfort Formula
Containing 100% natural ingredients, including probiotics and prebiotics, it is perfect for your baby's delicate digestive system. The reduced lactose and hydrolyzed milk protein make it suitable for babies with sensitive tummies. Reduced lactose is any formula that is not 100% lactose. It compensates for the missing lactose with glucose or sucrose. Nutrients like DHA and vitamins A, D & E are also included to support your baby's growth and development.
Holle Goat Formula
Holle Goat Formula is 100% organic goat milk. Holle was built on integrity, and we strive to produce the highest quality goat milk. The ingredients are simple and wholesome and are free of palm oil, which can cause digestive issues in babies. It contains DHA & ARA for brain development but does not contain prebiotics or probiotics.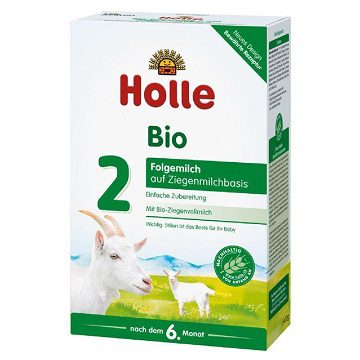 Holle Goat Dutch Formula
Holle Goat Dutch is 100% natural and organic, made with simple and wholesome ingredients for sensitive tummies, without prebiotics, probiotics, or palm oil. It is perfect for babies, with DHA & ARA for brain development and vision and 100% goat milk that contains no artificial ingredients.
HiPP HA Stage 2
If your infant is older than six months old, has an allergy to cow's milk or sensitivity, and you haven't given them other hypoallergenic alternatives or are advancing from HA Stage 1 (or you're wanting to avoid US hypoallergenic choices due to worries about ingredients), try this hypoallergenic formula first. It has the same amount of lactose as non-hypoallergenic baby formula, is made entirely of whey protein (no casein), has been hydrolyzed protein (86–87 percent broken down), and has starch added.
Kendamil Goat 
As opposed to A1, which is present in cow's milk and is more difficult to digest, goat milk contains milk protein A2, making goat milk easier to digest. Instead of skimmed milk, Kendamil uses whole goat milk. Additionally, it is entirely vegetarian and uses plant-based DHA or ARA without hexane extraction. It has no palm oil, soy, or additional sweeteners such as corn syrup solids. It contains prebiotics and is easily digestible thanks to a whey: casein ratio that resembles breastfeeding. Although it technically isn't organic, the ingredients are non-GMO. This indicates that Kendamil adheres to strict manufacturing standards and that neither growth hormones nor antibiotics are used on the farms where they source their goat milk.
Kabrita USA
Use if your infant is sensitive to cow's milk, not an allergy. For infants sensitive to cow's milk, goat milk has been a great option. However, if your child has a confirmed allergy to cow's milk protein, they can also experience problems with goat milk protein. Kabrita is toddler-specific, and some of them have hydrolyzed proteins. However, it satisfies the nutritional standards for infants. Before introducing this (or other) formula to your infant, be sure your doctor is on board.
Holle A2
This is made without additional sweeteners from materials that are 99 percent organic. A2 cow's milk may be preferable for babies who have problems digesting conventional formula manufactured with A1 cow's milk. As a rule, the A2 beta-casein is simpler to digest than the A1 milk proteins, which are more frequently present in cow's milk. With this, infants can continue to consume cow's milk without the uncomfortable protein. Somehow doesn't contain ARA, probiotics, or prebiotics but does contain DHA.
Alimentum® Ready to Feed
Hypoallergenic Formula
Use If HiPP HA and Comfort haven't helped your kid with a cow's milk protein allergy, you're looking for something with less sugar (and you don't care as much about carrageenan), and HiPP HA hasn't worked either. A food stabilizer and thickening called carrageenan have the potential to inflame the body.
Gerber Extensive HA
This is said to be 100 percent hydrolyzed, which means its proteins are even more broken down than those in Alimentum / Nutramigen. Try hydrolyzed formulas if HiPP HA and HiPP Comfort haven't helped and your infant has an allergic reaction to cow's milk protein. Hydrolyzed formulas are good because milk protein has been broken down into smaller pieces already.
Because some babies are inherently allergic to cow's milk protein, their digestive systems cannot always metabolize breast milk or formula milk, they need something that is broken down already. An allergic reaction might cause symptoms such as vomiting, diarrhea, reflux, or constipation. If your child is intolerant to milk protein, choose a hypoallergenic formula. Family Hype is committed to providing you with a comprehensive guide on the best hypoallergenic brand on the market.
Hypoallergenic Formulas
Frequently Asked Questions
Which formula is best for an allergic baby?
What formula is comparable to Nutramigen?
Do babies need hypoallergenic formula?
Is hypoallergenic formula better than regular?
How long do babies stay on hypoallergenic formula?
Can I switch my baby to hypoallergenic formula?
Do babies gain less weight on hypoallergenic formula?
Is Nutramigen good for babies?
Can hypoallergenic formula cause constipation?
Can you mix regular and hypoallergenic formulas?
Which Nan type is hypoallergenic?
Does Similac have a hypoallergenic?
What are the different types of hypoallergenic formulas?
What is the best baby milk for a sensitive tummy?
What formula is similar to hypoallergenic?
Last Updated on April 12, 2023 by Bernadine Racoma
DISCLAIMER
(IMPORTANT)
: This information (including all text, images, audio, or other formats on FamilyHype.com) is not intended to be a substitute for informed professional advice, diagnosis, endorsement or treatment. You should not take any action or avoid taking action without consulting a qualified professional. Always seek the advice of your physician or other qualified health provider with any questions about medical conditions. Do not disregard professional medical advice or delay seeking advice or treatment because of something you have read here a FamilyHype.com.