Pushcarts for babies are classic toys that are worth the price if you want a toy that will capture your child's imagination and keep them entertained for hours. A pushcart is usually shaped like a car, wagon, or other vehicle, and your child can push it if they want to, or they can get in, and their parents or family members can push them. To ensure fun and safety for your little ones during this activity, consider choosing one of the best kids shopping carts available on the market.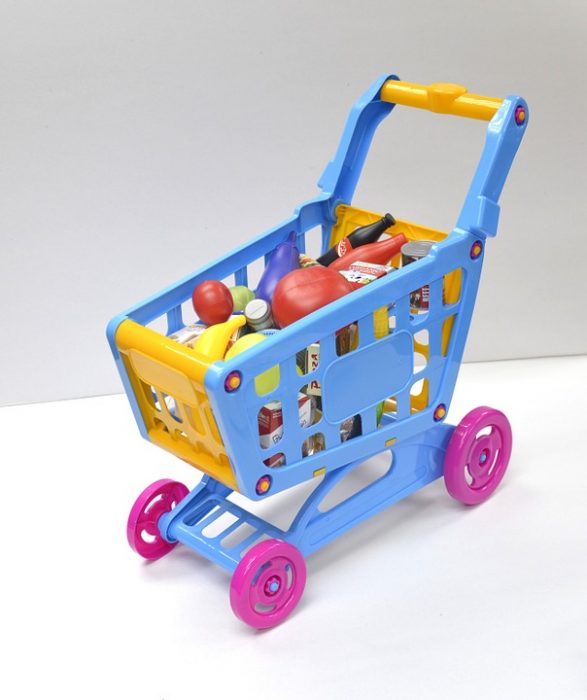 In the article, we made a list of the best pushcarts from Amazon stores. We included the products' features so you can see if it is the right one and if your little one will like it. Also, we discussed their benefits and more FAQs. Here are some reasons why these toys are recommended for a toddler.
BRIO 31350: Toddler Wobbler For Kids Ages 9 Months And Up
The toy will help your child keep pace with their first step. It is ideal for early walkers to help them with their balance and coordination. It is made with FSC-certified beech wood, and it is recommended for children 9 months up to 3 years.
Hape Block And Roll Toddler Wooden Push And Pull Toy
The baby walker comes with a colorful and lovely design, and it includes brightly colored blocks. It has rubber-trimmed setback wheels which help protect your floors from scratches. It is best for children 12 months and up.
Hape Kid's Wooden Shopping Cart
The wooden toy has a simple design with eye-catching color. It is the perfect exercise toy for children 36 months and up. It is made of high-quality wood and has non-toxic, child-friendly finishes.
Radio Flyer Classic Walker Wagon, Sit-to-Stand Toddler Toy
The walker wagon helps new walkers gain confidence and balance. It has a classic design with a large toy storage/wagon in case your child gets tired from pushing.
They Are Quite Imaginative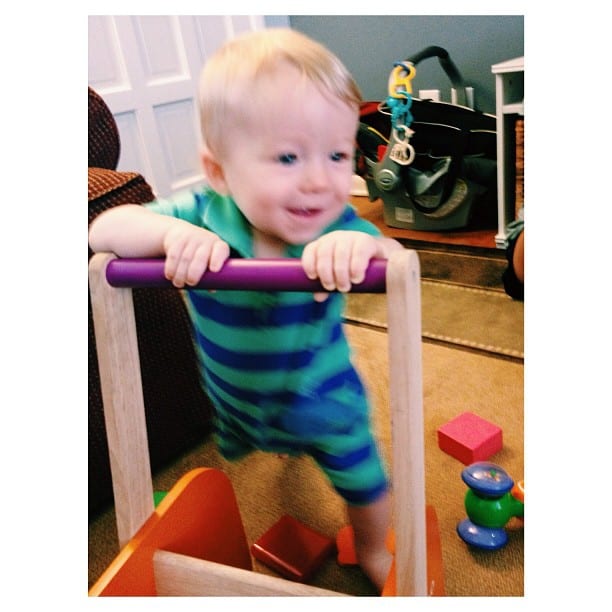 You always want a toy that will take your child's imagination to new levels, and a pushcart is one of those examples. It helps to stimulate one's imagination by allowing your child to transport items and other goodies. They can put their dolls there and pretend they are going for a drive or put fake food in a shopping cart and pretend they're shopping. When you're a toddler, everything can be imaginative, and this toy can be one such example. It can help develop their creativity at an early age. 
They Are Good For Motor Skills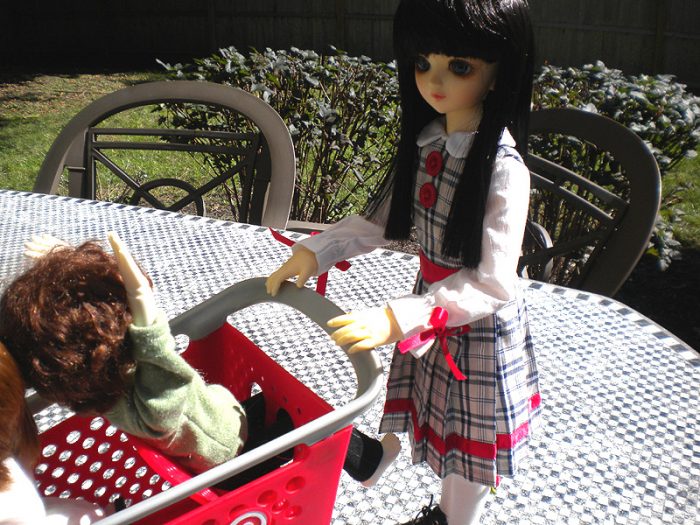 Your kid is always growing, and this toy is an excellent way to stimulate them when they're at the stage when they're learning to walk. Playing with this toy helps build up their balance and strength, helping them learn to walk faster. It is excellent for that purpose and so much more, so try one out. They can encourage more walks from them since a moving cart is fascinating for the young. 
Some Include Toys
Some will come with their own toys or other accessories, making the fun never end.  If your little one likes to have fun, get them this toy that has blocks or other accessories to enhance their imagination.
It Is A Fun Way To Travel
It can be a toddler's ride. You can use the walker wagon to push your little ones around outside or inside, and they can pretend like they are going on an adventure. It can be a source of bonding between toddlers and parents. Your baby's older brother or sister can use the walker wagon this way as well. It's a fun way to play. 
With that said, make sure the baby's weight is below the weight limit, and make sure there are safety features in place, so your baby doesn't end up falling. In addition to these key features, it is beneficial to consider sit-to-stand pushcarts.
What To Look For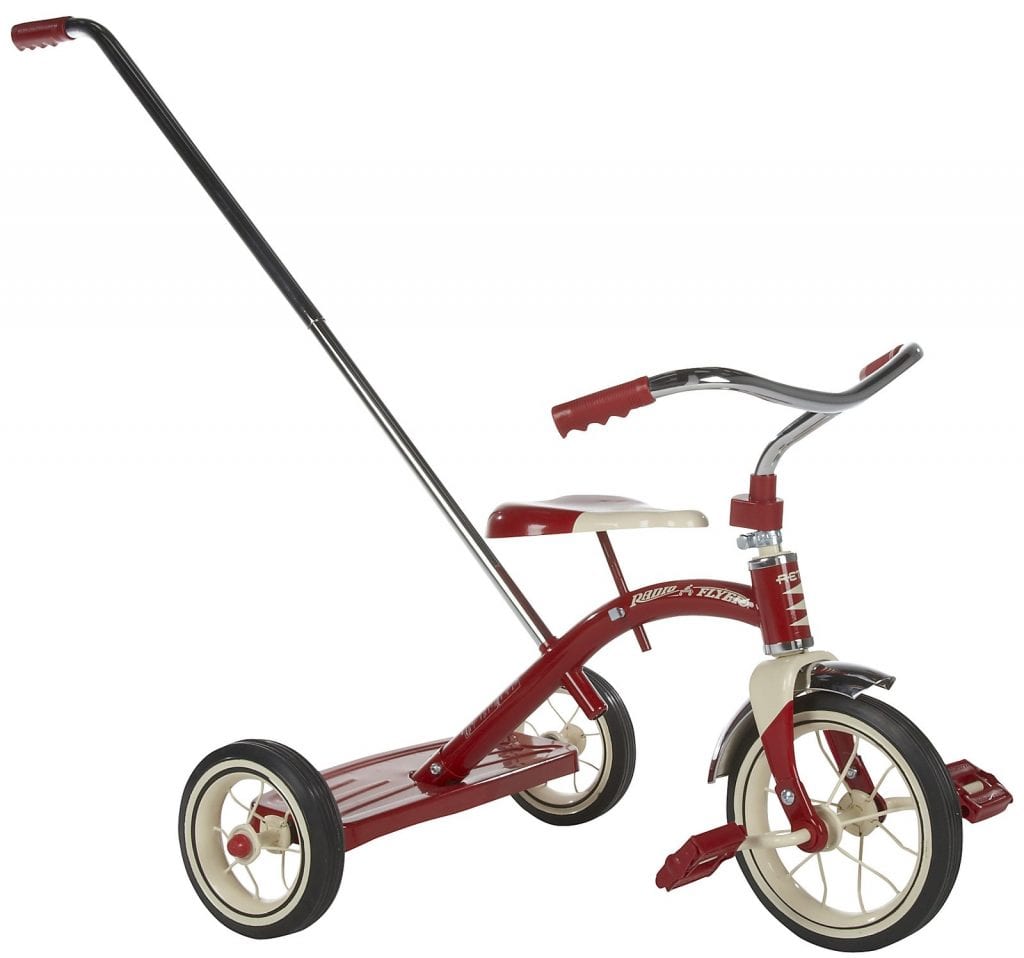 With that said, when you're shopping for pushcarts for your kid at home, here are some things you need to consider. Be sure to add these factors into your decision-making process to achieve the best results:
Toy Durability 
This is the most obvious one. If your kid is playing with it, they may not be so nice to it at times, especially when exploring their own little world or navigating a track. You want a toy that can survive a few tumblings and bumps. It should be quite durable if your kid is playing with it. 
If your baby is riding in it, that's another can of worms. You want a toy that won't tip over or break, potentially hurting your baby. Reading the weight limits is a good idea when you're trying to find one. Some are suitable for toddlers only, and some toddlers can handle them for up to a few years. This is when considering a sit to stand toy comes in handy because then you know it is sturdy enough to hold your kid as they go from sitting to standing.
Theme 
You may want a toy with a specific color or theme. There are some pushcarts that look like cars or trucks. These allow your child to pretend like they are an adult who is driving a car. Meanwhile, others are designed like other vehicles, like an SUV and ride-ons, or other types, like a wagon. Check out which one your child likes the most, and try getting them one that they love. 
Assembly 
Some of these toys may need some assembly as part of your activity center. You may need to put the wheels or handle together, which is always a bit of a hassle, but some are designed to be better than others. For instance, some may only need you to snap on the wheels and handlebars, and they're durable. Other toys may require you to screw something in. The complicated assembly may make you mess up and cause a safety risk, so make sure you follow all instructions should the assembly be complicated. 
Lasting Value 
Some are meant for toddlers, and a bigger toddler will have no use for them. Others are meant for toddlers or even older kids. If a toy has a significant weight capacity, you can use it for longer. Or you may be okay with one meant for toddlers if you have younger children. 
Materials Used 
What materials are used is something you may want to consider, too. Some are made from materials like durable plastic, while cheaply made ones may have toxic paints and other stuff that you don't want to put near your child. Metal ones are fun, but you may have to worry about them when it's hot outside. Wooden ones can be durable and good-looking but may cost a bit more. Always look at the materials before purchasing one. 
Unique Pushcart Options To Consider
Let's briefly look at some toys that are quite unique. 
My Very Own First Ice Cream Cart Stand Role Play Set
One of the best toys is designed like an ice cream stand on a wheel. Your little one can embrace change by pretending to be an ice cream seller, going around the house, and selling their dolls a delightful scoop of ice cream. The toy's unique shapes and design not only teach your toddler to walk but also encourage imaginative roleplay.
Melissa And Doug Alligator Push Toy
One wooden toy product to consider is the Melissa and Doug Alligator Push toy. This wooden toy has chomp and clack alligators that bite with each step your young child takes. It is easy to grip and has non-slip wheels. This has long been considered one of the best toys available for young kids. Melissa and Doug is a household name that has a couple of different wooden push-and-pull toys to choose from.  
Little Tikes Shopping Cart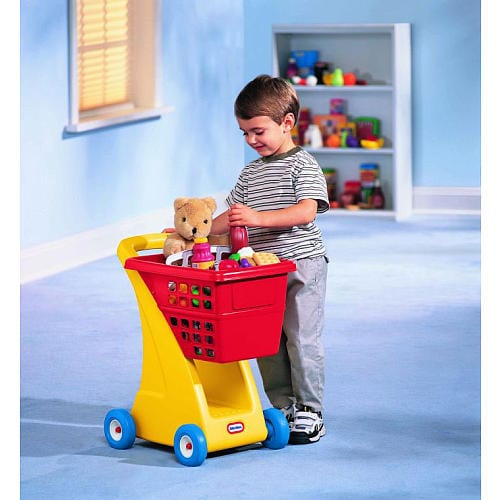 This toy is shaped like a plastic, colorful shopping cart. Again, it is great for role-playing, as your child can pretend to be shopping, carrying their dolls in the basket, or engaging in a search for hidden treasures while playing around the house. Additionally, with its versatile design, it can also serve as a shape sorter, encouraging your child's cognitive development and imaginative play. It's a great toy to consider. 
Radio Flyer Classic Red Tricycle With Push Handle
Another of the best pull-ups for toddlers is this Radio Flyer classic walker that is a pushcart and tricycle all in one. The parents can push their little ones as they learn games to pedal and steer. If you have an active toddler, this one may be worth a try. Give it a go and see how much your family likes it.
Another Radio Flyer toy is the Radio Flyer Classic walker wagon. This Radio flyer toy is a sit-to-stand toy. This means that your baby and kids ride along in the walker wagon while you pull them. They are protected by wooden sides. Then once they are ready to learn to walk, they can use this wagon. The Radio Flyer Classic Walker Wagon has resistance in the wheels to help with control. This wooden activity walker wagon gives your child the freedom and autonomy to move from sitting to standings.  
Buy one today, as your kid will love it. It is one of the best toys for toddlers to use when they are just learning to walk, as the spinners, teddy, and fox elements provide sensory stimulation and entertainment. Both you and your little one will enjoy using it as they grow, and even as they reach the ages of one, two, and three years old, the shopping cart will continue to bring joy and enrich their early years of life.
Frequently Asked Questions
Are pushcarts safe for a young kid?
These walkers help toddlers to learn how to stand and walk with confidence. Parental or adult supervision is always needed every time a walker is within reach of the young tot. Using this walker at a very young age may still make them prone to occasional falls, trips, and rolls, which may cause injuries.
At what age can your young child use a pushcart?
A young kid can start using a walker in their 8th month or even earlier. At this age, they begin to crawl farther than before. They can now sit on their own without much support, so the walker becomes a great tool for them. 
Are pushcarts suitable for a baby?
These toys are suitable for those who are now getting ready to stand without support and walk with confidence. They also help them develop their motor skills, coordination, balance, and strength. One specific wooden toy that is recommended is the Coosy wooden walker. This Coosy wooden walker helps them walk, but it also gives them so many opportunities to learn. It has puzzles and blocks that are for ages 18 months and older.
What is a pushcart?
They are ride-on or pedal carts with a long handle attached, which allows parents to pull and push the toy. There is a lot of variety and design in the market that children will surely love.
Are pushcarts suitable for a baby?
Pushtoys are suitable for a young child who is now getting ready to stand without support and walk with confidence. They also help them develop their motor skills, coordination, balance, and strength. When considering what toy to get, you can consider plastic or wooden toys. Both shop options have the best kids wagon options and make great learning walkers. 
Are pushcarts good for little tots?
What age are pushcarts for?
Why are baby walkers not recommended?
Do pushcarts delay walking?
Are pushcarts Montessori?
Are pushcarts good for babies' development?
How can I strengthen my young child to walk?
What toys are good for your young child's brain development?
Are pushcarts safe for young kids?
How do I build my baby's confidence to walk?
Last Updated on May 17, 2023 by Marie Miguel
DISCLAIMER
(IMPORTANT)
: This information (including all text, images, audio, or other formats on FamilyHype.com) is not intended to be a substitute for informed professional advice, diagnosis, endorsement or treatment. You should not take any action or avoid taking action without consulting a qualified professional. Always seek the advice of your physician or other qualified health provider with any questions about medical conditions. Do not disregard professional medical advice or delay seeking advice or treatment because of something you have read here a FamilyHype.com.