When choosing a car seat for a child, sometimes it's hard to find one that fits. But, the Graco SnugRide Click Connect 30 does the job and then some. This article will discuss the features and specs of this great item.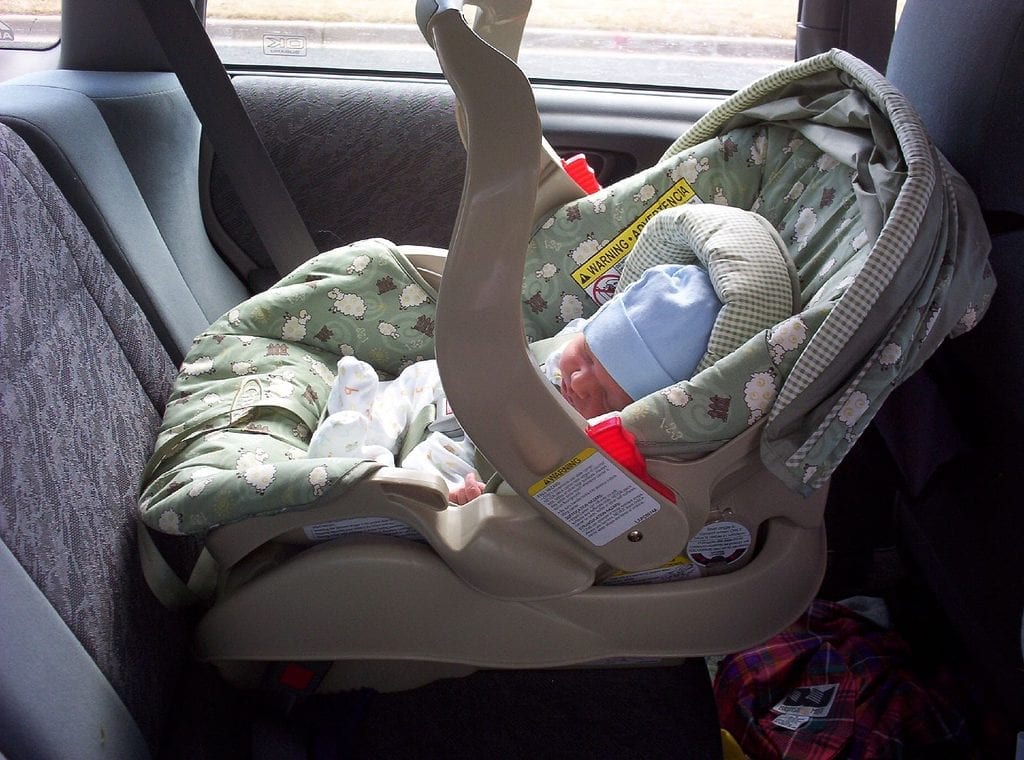 What Is The Graco SnugRide Click Connect 30?
The Graco SnugRide Click Connect 30 is a car seat that's one of the best ones for a child out there for infants. It's pretty lightweight, so it makes transport easier for many parents. You can carry this car seat from the car to the stroller and use it in there.
It involves a click connect system, which is essentially an attachment system that's one click, and it's used for all Graco Click Connect strollers. It has been crash-tested, and it does meet or even exceed the US safety standards, so for safety-conscious parents, this does the job. It's been crash tested quite a bit, and the results are apparent that it does the job.
The seat aims to protect rear-facing babies for up to 30 pounds, which means it's for infants, and it's a comfortable car seat that allows for a safe and snug ride.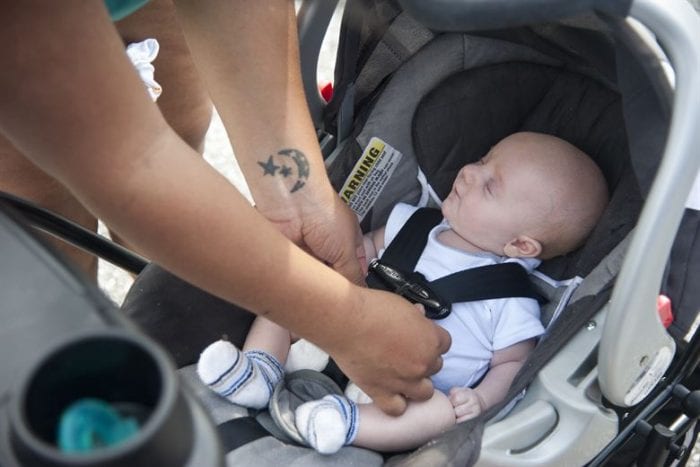 What is Click Connect Technology?
The technology is available in all Graco items, which means that it clicks to each piece with a simple click. The cool thing about this is you can create a clicking ecosystem for all of your baby items, whether it be a stroller, car seat, or a base of something. The purpose of this is to fasten the elements to each different part securely while securing the baby. It means that it creates flexibility in terms of the travel system, and the Click Connect car seats work with this, and you'll know when it's ready by hearing the clicking sound to tell that it's secure.
So is it Comfy?
Yes, it's very comfy. You may want to find out just how comfy it is, but this model comes with lightweight plush head support so that when the baby needs more room, you can adjust this so that there is head support for the child. It allows for a more spacious and better experience of the child in the car seat. Plus, it is so simple to setups, and you can even put it in a car and keep it there with the base that's there. It's perfect for small children, and as they grow, you can change the specs of it so that the child doesn't have to worry about being uncomfortable.
LATCH Technology
The LATCH technology is something that comes with the base, and this allows for extra-stay usage and installation, which is perfect for the first car. Essentially, this is a part of the base, and it comes with six dials of adjustment, and the indicator that you can read for the seat. This one is perfect for those that are bad with installing car seats, and it's a great feature that baby car seats need because it makes it much simpler for everyone. Plus, you don't have to worry about it not fitting, because, with this technology, it allows for just about anyone to use this.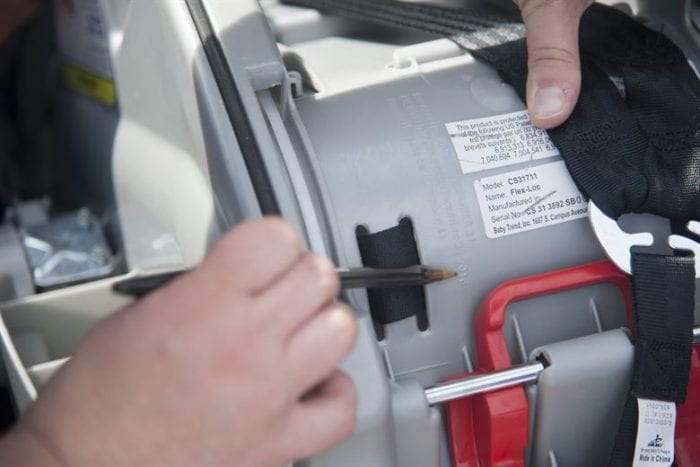 Graco SnugRide Click Connect 30 Other Features
There are a few other features that come with this car seat. One of them is the harness security that comes with front adjustment. Since safety is probably the biggest concern for a car seat, it is what makes the Graco SnugRide Click Connect 30 perfect for them. It's got a five-point harness, which connects at five different areas. It creates a better peace of mind that the child will fit into this in a snug and secure fashion. From there, you can adjust and tighten it from the front, which simplifies everything as you go along.
There is also the light shield, which isn't available in all car seats. The purpose of this is to help protect the baby's eyes. This one involves a rotating canopy that you can use to protect the child's eyes from bright light, and it's perfect if it's sunny outside, and it is something that many parents love about this.
Plus, this item comes with super easy cleanup to it. It does have a machine-washable pad for the seat, and it's a great bonus for busy parents, so it means that it's super easy to clean. Just put it in the washer, and you're fine. You can easily keep the car seat nice and tidy in this case.
Finally, it's fashionable. You probably aren't super worried about this, but if you're wondering whether or not this will fit into just about any car seat, then yes, it does. It's got different shades of taupe that give a modern and very gender-neutral look to them, allowing it to go with just about anything, creating a style that you will utterly adore, and is perfect or any child. It doesn't have to be gendered, which is good because it will keep a beautiful and neutral color.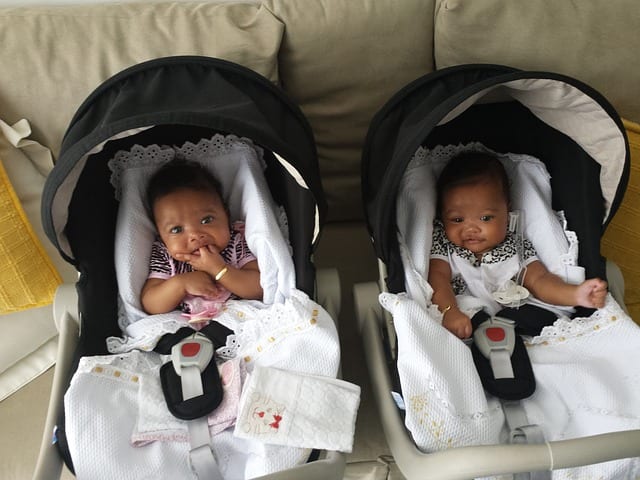 This car seat is small, in that it fits into most cars, and newborns can fit into this in many cases. For parents with tinier newborns, it does have the benefit of accommodating them. Children who are as small as four pounds can fit into this, which means that if you want a good seat for those moments when you need one to accommodate a tinier child, this is the one for you. It's essential to make sure that you have a seat that's below the shoulders too for rear-facing seats, but it's super easy to install and adjust.
The Graco SnugRide Click Connect 30 is perfect if you need a small and sufficient car seat for your child since it fits just about any kid, and easily accommodates them, so you won't have to worry about them being in danger while you are driving too.
Frequently Asked Questions (FAQs)
Last Updated on April 5, 2021 by Marie Miguel
DISCLAIMER
(IMPORTANT)
: This information (including all text, images, audio, or other formats on FamilyHype.com) is not intended to be a substitute for informed professional advice, diagnosis, endorsement or treatment. You should not take any action or avoid taking action without consulting a qualified professional. Always seek the advice of your physician or other qualified health provider with any questions about medical conditions. Do not disregard professional medical advice or delay seeking advice or treatment because of something you have read here a FamilyHype.com.