Picky eaters can make the whole family frustrated. You want your older child to eat right, especially because this is a stage in their life where they need to be more mindful of health, and yet your child just wants to eat the same foods and resents whenever you want them to eat something they don't like. 
If your 8-year-old, or child of any age, is a picky eater, here are some ways you help them.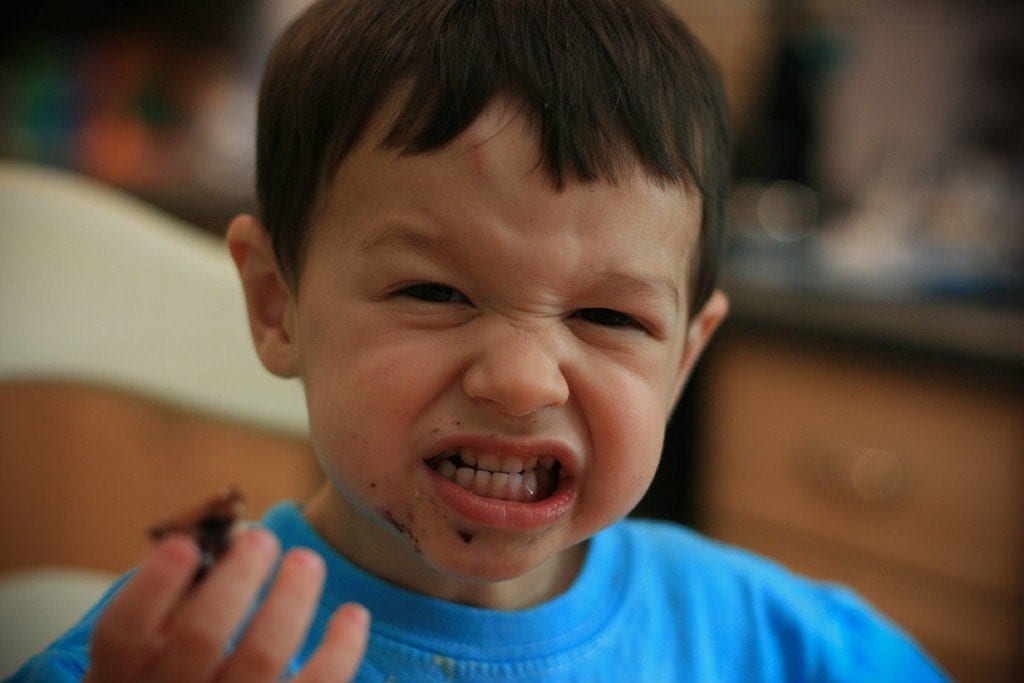 Why Is An Older Child Still Picky? 
Some kids are picky at a young age but eventually outgrow it. However, there are some children who stay picky even in older childhood. You may wonder why they're so picky. Here are a few possible reasons. 
You Keep Pressuring Them 
Sometimes, pressuring a kid to always eat right can have the opposite effect. A lifetime of being told to eat something can make them resent foods they actually like. Punishing, rewarding, or bribing a child to eat or not eat certain foods usually backfires.
Yes, even rewarding can be a bad thing. Giving them dessert for eating their veggies just encourages them to associate unhealthy foods with healthy foods. Dessert should be an occasional treat, not a reward for eating food.
You've Fed Them The Same Foods 
On the other hand, if your child's pickiness is over food they haven't tried, that may be the reason, too. It's important to feed your child a diet that has a variety of food, as not enough varieties of food can make the problem much worse.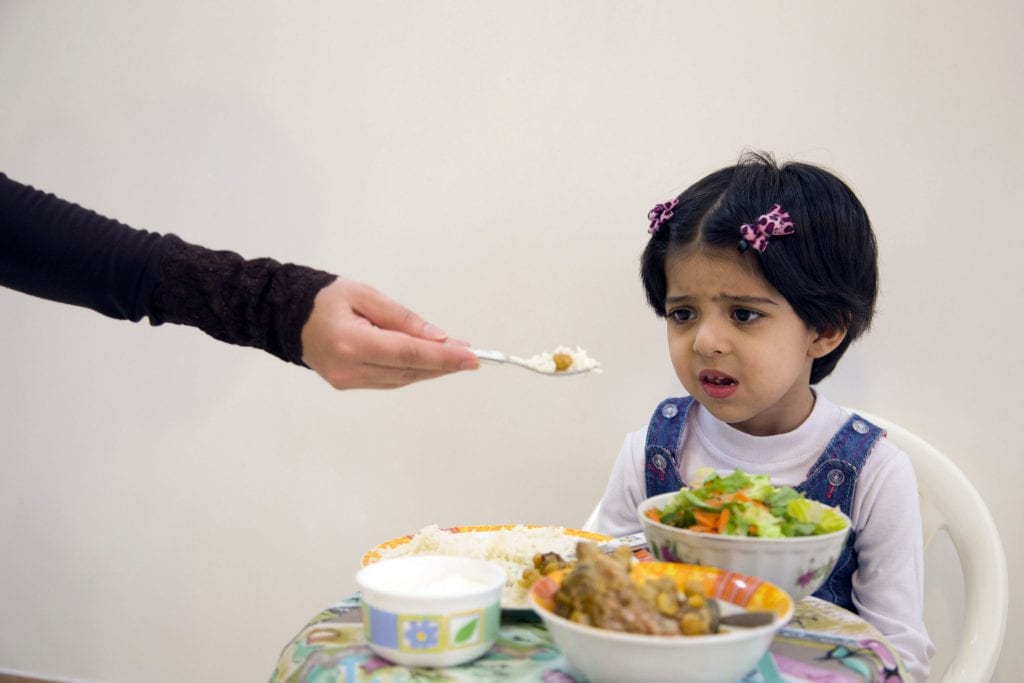 Texture 
Some kids just don't like the texture of certain foods. There's probably food that you don't like because of the texture. In that case, you should try to cook foods in different ways to help modify the texture. 
What To Do? 
If your older child is having trouble eating certain foods, here are a few things you can do. 
Limit The High-Calorie Stuff 
The most important thing is that you don't overfeed your child and make them gain weight. Make sure that your child isn't drinking sugary drinks or eating ice cream too much. Use that as an occasional treat, and reduce the portions when it does happen.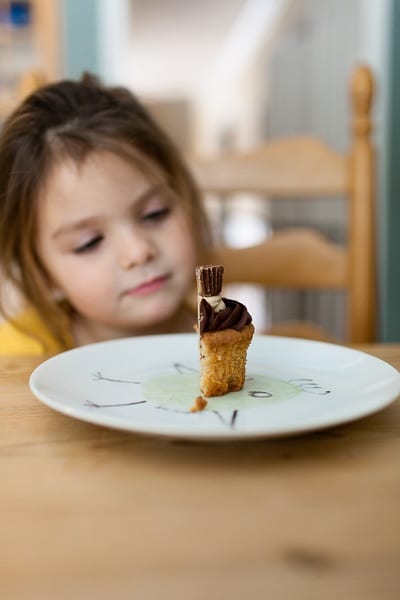 Our culture of forcing kids to eat foods, which is often depicted on kid's shows and other media, is just not the solution. Your kid is going to, at best, eat something they don't like and hate it even more. 
Cook Foods In A Variety of Ways 
One reason why kids don't eat their veggies is because the parents don't cook or season them well. Bland, steamed broccoli is usually bad on the palate. Don't be afraid to spice up the broccoli, soak it in sauces or a bit of butter, or cook it in a variety of ways. Sometimes, your kid ends up liking the food, but not in the way you usually cook it.
The key is to offer foods, not force them. Cook a variety of wholesome foods and let them choose. Your kid may not choose the foods you want them to try, but don't lose hope. The truth is that it can take many times for a kid to try food. Sometimes, it can take over a dozen times before your child decides that the food is right for them. Remember this, and don't get mad if your kid refuses a food. It can take a bit. 
If your child refuses a food or snack, you should not get mad, but also don't whip up something they like. This is enabling. Instead, allow them to wait until the next meal is ready before you cook again. 
As you're feeding your child, it's important that you set up a schedule. There's a time to eat snacks, eat breakfast, lunch, and dinner. Keep a consistent schedule, and tell your kid what they can expect that night. 
Think About The Eating Environment 
Sometimes your kid is picky because the environment is not good. Eating food means that you shouldn't be watching TV or arguing with your spouse or your kid. Feed your kid in a clean, well-lit space that makes them feel comfortable.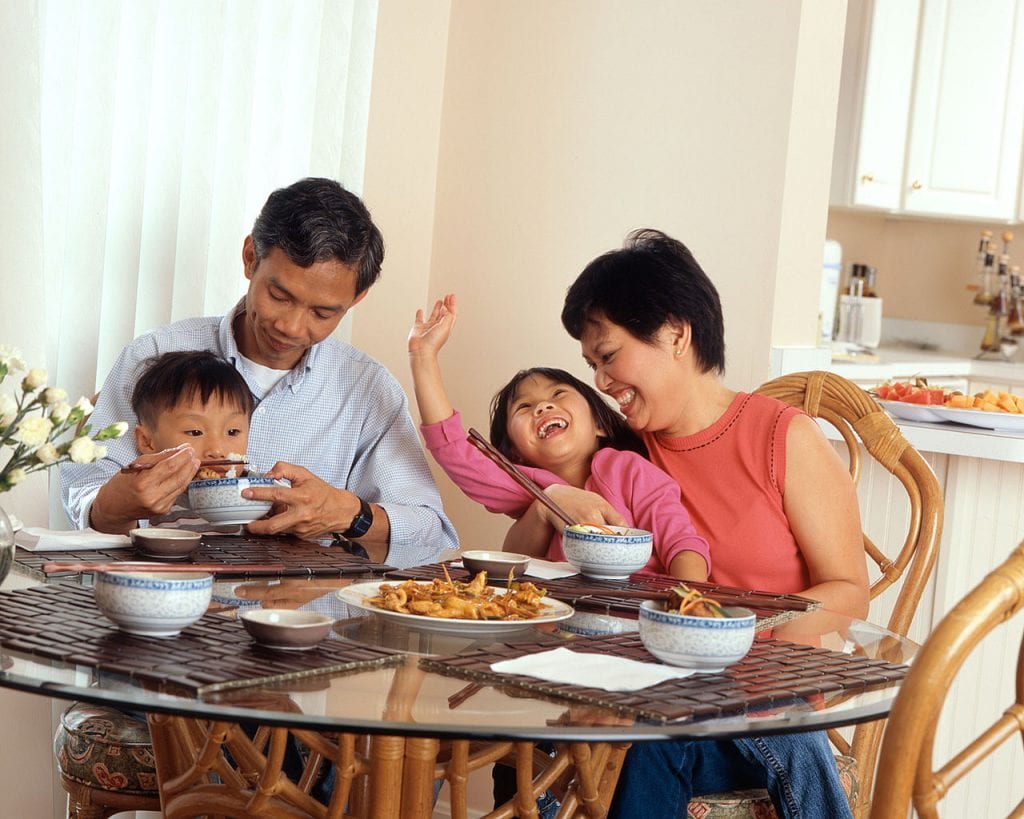 Something you have to remember is that kids are quite inconsistent. Some days, they may like food and they seem to dislike it another day. Sometimes they may like their food chopped up and sometimes they don't. Everyone has a different preference. There may have been some days where you liked or disliked food. People can be choosy and moody, and that's okay.
Dessert Should Not Be With Every Meal 
We mentioned that you shouldn't be offering dessert with every meal. Offering your child dessert with every meal can end up backfiring. It's okay to serve is as an occasional snack, but if you're doing it all the time, that's when the problems come in.
Sometimes, a kid may eat too fast to get dessert or eat dessert despite being full because they like the taste. Serving dessert as a reward undermines the nutritious foods. Instead, you should just give them dessert as a treat, and nothing more. 
Eating Shouldn't Be A Battle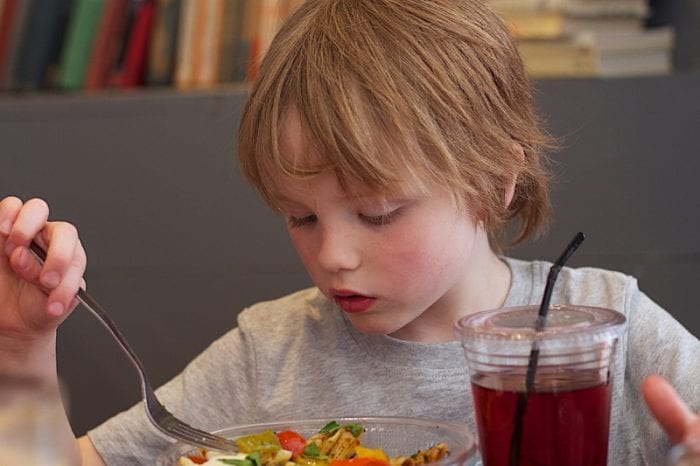 Again, the reason why picky eating happens at any age is that we treat it like a battle. The trope of a parent making a kid eat their veggies while the child refuses is something we should put to bed. Instead, we should encourage and offer nutritious foods, and let the child naturally enjoy them. Quite often, a child outgrows being a picky eater and tries more nutritious and delicious foods. Let the child be curious about foods, and not use it as a punishment or reward. A child resisting healthy foods because you forced them on the child can lead to obesity and poor nutrition, and that's never good. 
Feed your child well, and you will see results, and vice versa. 
FAQs On 8 Year Old Picky Eater
Why is my child a picky eater?
There are lots of reasons why kids can become picky eaters. Their eating habits are more likely to develop when parents bribe, punish or reward their eating behaviors.
What causes picky eaters?
Causes of picky eating may include the late introduction of lumpy foods, early feeding difficulties, the pressure to eat, and early choosiness.
How do I get my picky eight year old to eat?
Eat together with your 8 year old as often as possible so that your child can see you making healthy choices.
How do you deal with a child who is a picky eater?
As a parent, you should set realistic expectations. You can also start by changing up the menu without making separate meals for everyone. Allow an 8-year old picky eater to have options as well.
What to do to feed picky kids?
To able to feed an 8 year old picky eater, try not to offer food as a reward from the very beginning. Avoid restricting and banning some foods from your child's diet.
Is picky eating bad for kids?
An 8 year old picky eater begins to be a serious problem when he or she gets undernourished or eating so little that it severely limits their lives.
Should you force a picky eater to eat?
If your child isn't hungry, don't force him or her to eat meals or snacks. Respect your child's appetite first to work on the progress of knowing what is wrong.
What can I feed my picky child?
Stock your pantry with healthy food such as fruits, vegetables, and other tasty snacks. Also, consider some easy-to-prepare meals as well.
Does picky eating affect growth?
Picky eating is somehow associated with a higher risk of poor growth as well as being underweight.
How do picky eaters change habits?
Encourage an 8 year old picky to try more and eat new foods with large amounts and types.
Is Picky Eating psychological?
The study found that children who are picky eaters are more likely to have symptoms of depression and anxiety. With that, these kids' severe pickiness can mean more severe the symptoms.
8 Year Old Picky Eater Other Resources
https://yourkidstable.com/picky-eater-tips-for-older-kids/
https://childrensmd.org/browse-by-age-group/toddler-pre-school/extreme-picky-eaters-why-this-mom-pediatrician-finally-bought-pediasure/
https://www.healthline.com/health/baby/12-month-sleep-regression#causes
Last Updated on June 25, 2022 by Jejomar Contawe
DISCLAIMER
(IMPORTANT)
: This information (including all text, images, audio, or other formats on FamilyHype.com) is not intended to be a substitute for informed professional advice, diagnosis, endorsement or treatment. You should not take any action or avoid taking action without consulting a qualified professional. Always seek the advice of your physician or other qualified health provider with any questions about medical conditions. Do not disregard professional medical advice or delay seeking advice or treatment because of something you have read here a FamilyHype.com.