Did you know that baby carriers strengthen the bond between parents and babies as they remain very close to each other? Babies even synchronize their breathing style positions with their parents when they lie down their heads in their mommy/daddy's chest. So finally, carrying your baby would not only be just a challenging job, but it would also be a way to keep your baby's bond closer to yours.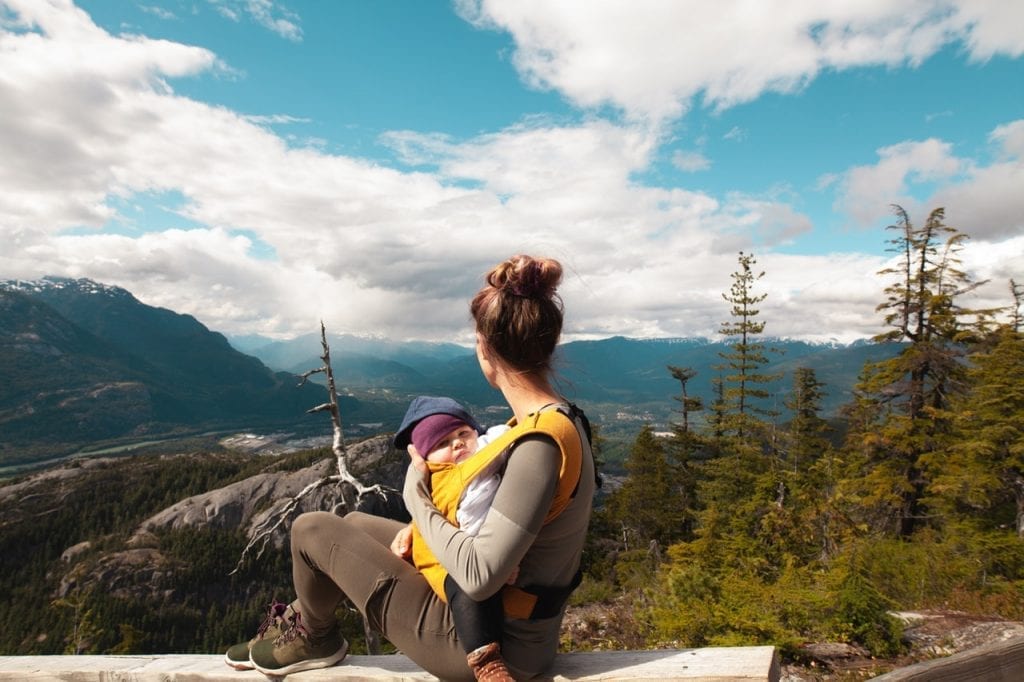 Source: pexels.com
If you are watching videos, trying to look for the right baby carrier style to buy for your baby, the Tula baby carriers brand may be what you need in life. Here are the top eight reasons why Tula is simply fantastic for your little one:
Ergonomic M Positions
The Tula carrier has an M-shaped seat that best supports your baby's bone and body development in different positions. It makes sure that your baby's back is in the most optimal position that allows for proper growth and nurturing. You do not need to worry that your baby might develop the wrong posture because Tula baby carriers have that taken care of.
Adjustable Features
The Baby Tula is an adjustable newborn choice that has dual-adjustment shoulder straps that provides the best level of comfort for your baby, especially in the neck and shoulders. Deciding which straps to buy is important, since straps offer the needed support and protection for the user. You can also decide to bring your baby using a back carry or a front carry with quick and easy adjustments. Both ways, Tulas is very flexible. You can continue with your everyday chores even as you wear your baby in a carrier.
Protective Features
To provide added protection, the Tula baby carriers also have a wide-padded waistband. The waistband straps keep your baby in place as your little one would tend to be quirky at times. These waistband straps help to evenly distribute the weight of your baby and also include a large front pocket for more utility. The Tula baby carrier's straps also provide extra leg padding. This padding keeps your baby comfortable and safe even after long hours of carrying.
Comfortable Components
Tula baby carriers are made of breathable and lightweight canvas, which is hand-made from 100% OEKO-TEX Standard 100. So you do not need to worry about added weight just because of the carrier. Also, it does not let your baby sweat so much. The breathable lining ensures that your baby feels cool even when covered in their back by the Tula baby.
Free To Grow Design
Concerns about the limited use of infant transporters due to rapid child growth are unnecessary. Infant transporters are designed for long-term utilization, covering stages from early infancy to late toddlerhood. Regular-sized transporters accommodate infants ranging from 15-45 lbs, while more extensive options can support toddlers weighing between 25-60 lbs. Hence, these infant transporters offer the convenience of being effortlessly modifiable depending on the size progression of your child. Toddler carriers can easily adjust based on your baby's size.
Functional Designs
The baby Tula even includes a removable hood that you can swiftly snap on to provide additional support for your baby even if there are multiple wearers of the carrier straps. This also helps protect your baby with sun protection during sunny days outside. This means that you can bring your baby on the Tula baby carriers in style not only around the city but even when you travel for a fun vacation.
Stylish Designs
The baby carriers Tula have an impressive variety of fun designs for your personal style. The slings are made of very soft but sturdy linen — no cotton — for superior comfort, extra privacy, spine development while sleeping, and ergonomic position. The linen comes in various colors, among which moms can choose for their babies. With the multiple style patterns and fun prints, you can go around with your baby feeling confident and comfortable. You can even match the colors with your baby's cotton outfit!
Available In Many Locations
The Tula baby carriers are available through a lot of authorized online retailers in many countries including Australia, Belgium, Canada, Estonia, Finland, Germany, Hungary, Ireland, Malaysia, Netherlands, Poland, Singapore, the UK, and the United States. You might have already seen from videos online how vast is the availability of Tula carriers.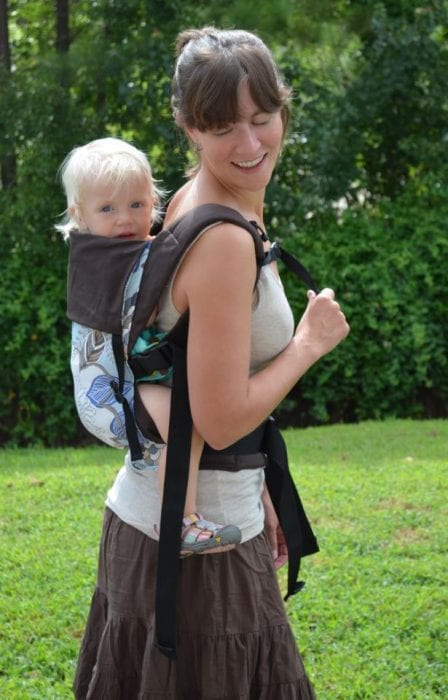 Source: flickr.com
Because of the Tula baby carrier's fun, ergonomic design, easy accessibility, and multiple ergonomic positions, more and more parents love it all over the world. In this article, we highlighted why Tula baby carrier's worth the penny, so get yours before the stock runs out now! If you still want to know more about Tula carriers, you may watch videos about it online!
Accentuated by an ever-evolving world of commerce and entrepreneurial product innovation, Tula Lite builds a groundbreaking baby transport model. The system provides sustainable growth which promises and promotes healthy hip milestones.
The Ergonomic Comfort Of Snug Carrying Position
Designed to carry children in an ergonomic snug position, this grow baby carrier setup offers different carrying provisions suitable for many body types. With an adjustable body panel that promotes various carry positions, it accommodates three width settings. This convenience ensures optimum support and comfort for both parents and children – a truly personalized carrier solution.
Giving Emphasis To Versatile Carry Options
Reliability comes with versatility; hence this infant transportation mechanism features secure front carry options. These carried options cater to a range of scenarios including warm weather conditions—a testament to their design genius. It is not only functional but also prioritizes comfort and adaptability.
Design Excellence With Mesh Paneling
The mesh panels combined with adjustable height settings help adapt the carrier according to the child's growth phase while promoting proper posture alignment while catering robustly even up to 45 pounds weight bracing capacity.
A Host Of Forward Facing Coziness
Well-crafted with two height settings, it provides flexibility—allowing forward-facing comfort tailored for diverse age brackets while offering parents a reassuring feeling of sound security levels.
High-Definition Material Printer Application
Their print application assures a fashionable appearance without compromising safety—maintaining attractiveness yet ensuring protection at its finest—a splendid blend matching many styles.
A Fuller Picture: Beyond Standard Offerings
In contrast to other customary alternatives on hand, this comprehensive arrangement offers impeccably designed features securing forward facility at its foremost form – tailor-fit for multiple body type requirements further extending inclusivity as its core principle.
Tapping Into Secure Yet Light Construction Material
With optimum safety comes a comfortable carriage process. Applying hemp material contributes lightness without diminishing sturdy structure—serving load up to 45 pounds while checking all boxes from health benefits down towards social acceptability angle—it encompasses everything one could ask for!
Friendly Bond Promotions: Share Convenient Experiences
Extending beyond product offers, these carriers strike meaningful conversations connecting friends in real-time sharing personal experiences regarding versatile usage—helping build communities through relationship bridging initiatives centered around merchandise ownership experience boasting shared values in supportive ways.
Age Accessibility And Add-To-Cart Prowess Put To Play
Be it making purchases or introducing these feature-rich carriers across ages—the mark leaves nothing unturned when age inclusiveness comes into play; simultaneously showcasing seamless cart add process manifestation featuring equally smooth adopted platforms further complementing cumulative user journey online shop engagement and overall purchase experience satisfaction level rating consistency alike!
Harnessing Luminaire Essentials With A Modish Appeal
It wraps it all with an exquisite touch featuring appendages brilliantly offering light properties resonating with tastefully drafted product exclusivity! Now isn't this intuitively impressive or what?
Holistic User-Design Responsibility Approach
Manifested substantially through inclusive user considerations meeting eclectic needs within prime hemp embodiment synchronized beautifully across anticipative kids' safety requirements till supportive manifestations by keeping friends looped interactively generation after generation—isn't such accountability worth recognition?
All these features and other options cumulatively define why Tula shines bright amidst competitive plays surrounding market activity in challenging times right now—an awe-inspiring sight to behold promoting meaningful trade anchoring rational commerce gravitation constantly transforming life positively!
Affectionate Non-Verbal Communication With Newborns
Infants carry a unique quality of engaging with their parents in a way that goes beyond language. It is an evolutionarily nurtured bond where the newborn instinctively imitates patterns they observe for survival, including breath rhythm. This co-regulation of breath in close physical contact opens avenues for subtle connection, fostering reciprocal feelings of safety and contentment, thereby contributing to the enhancement of emotional integration and attachment. The interaction can be significantly amplified using innovative toddler-support accessories, specifically designed to ensure proximity without compromising comfort.
The Art of Building An Emotionally Secure Environment For Your Infant
As soon as an infant steps into the world, they gravitate towards their primary caregiver's presence for survival and comfort. This instinctual bonding takes on a new dimension when skin-to-skin contact enables infants to copy the caregiver's breathing pattern – which not only regulates their physiological functions but provides unspoken reassurance of security and love too! Specialized child-supportive products could be employed to foster such essential bonding experiences.
Frequently Asked Questions On Tula Baby Carriers
Is This The Best Brand?
Yes, Tula wouldn't have a massive following if it isn't the best. It is fun, natural, lightweight, comfortable, and versatile.
Can You Use Tula Carrier With Newborn Baby?
Yes, provided that the Tula Infant Insert is used. This insert is required to be used with the Tula Baby Carriers if the baby is between 7 and 15 pounds.
What Is A Tula Baby Carriage?
Tula baby carriers have different classifications such as Explore Baby Carriers, Free-to-Grow Baby Carriers, Ergonomic Baby Carriers, Toddler Carriers, and so on. Apart from the enormous choices, parents love it for its quality as it prioritizes both ease of use and comfort.
Infant transportation devices come in a variety of types. One evident reason these devices have gained such popularity is their stellar quality. It's not merely the wide assortment that catches people's attention; the product's build and design also play significant parts. This careful crafting revolves around two primary concerns – functionality and comfort.
In fact, such attributes are fundamental for items of this nature because they ensure an uncomplicated usage experience for parents. This simplicity contributes substantially to helping families adjust to their new responsibilities, making it an essential feature of the infant transporting device.
Moreover, comfort is another non-negotiable aspect when it comes to these transport tools. Since infants spend considerable amounts of time in these carriers, their snugness is crucial not just for the babies' happiness but also for their overall growth and development process.
Is It Better Than Ergo?
Tula carriers are designed for both babies and toddlers; meanwhile, the Ergo carriers are the adjustable newborn option for infants. Parents prefer the Tula for its clicking belts for added safety compared to the Velcro belts provided by Ergo, especially when they're nursing or need to go out of the house.
What's The Difference Among Tula Baby Carriers?
The regular Tula toddler carrier comes in two sizes, the baby size, and the toddler size. The Tula Coast toddler carrier is identical to the classic one except it uses Mesh fabric for better ventilation. The Tula Free-to-Grow toddler carrier is an adjustable newborn carrier that can expand in both weight and height just as your baby grows. Lastly, the Tula wrap conversion is a high-end choice of woven sling fabric for shoulder comfort.
Can You Forward Face In A Tula?
The Tula Explore Baby Carrier allows this the moment the baby weighs between 13 to 22 lbs, is tall enough, and has full head and optimal neck control.
Does ERGO Own The Brand?
The Ergobaby acquired Tula in 2016. It was purchased at $73.8 million.
What Is The Best Baby Carrier?
Choices for the best baby carrier abound, and which one to choose will depend on what you need. The best baby carriers in the market today are Tula Explore, Kelty Journey PerfectFit Elite, Lillebaby Complete Airflow, Moby Wrap Classic Wrap, and Ergobaby Omni 360 (search further about stock here).
Are Tula Carriers Worth The Money?
In assessing the worthiness of a particular item, many alternatives are available to consumers, but the strong and passionate fanbase behind these infant transporters signifies a high level of product satisfaction. Known for their remarkable quality, these carriers may come with a higher price tag than some counterparts. However, when evaluating their long-term value and robust durability, they do provide an excellent return on investment. Considering that comfort has been significantly improved in recent models alongside the introduction of breathable mesh features – making it more comfortable for your little one – this product's cost-effectiveness becomes apparent. Therefore, through factoring in its longevity and constant use over time, investing in such a carrier is recommended.
Can Newborns Use Tula Carriers?
Yes, it is feasible. One of the flexible and user-friendly models is our premier transporter which permits front-facing ergonomic usage. However, this model shouldn't be used with any child under 25 pounds. Among the best sellers is the Free-To-Grow model, which can be utilized right from childbirth, starting from as light as 7 lbs. No newborn inserts are necessary for this particular model. The world-facing feature in our first-ever model will not influence the experience of wearing your newborn because this phase arrives later in their development. Completely adjustable for height and width, this transporter also supports a newborn weighing no less than seven pounds. Numerous caregivers agree that this type of sling is an optimal choice.
Why Is The Tula So Expensive?
The basic canvas structure of an infant transporter is available at a cost of $159. The price escalates due to select, unique designs that have limited availability or certain custom adaptations made from highly coveted materials resulting in excessive secondary market prices, essentially a classic supply and demand scenario. It's mainly the timely launch of new patterns alongside the discontinuation of older designs along with supplier-exclusive versions that contribute to inflated prices. They tend to be manufactured from woven materials and are slightly less expensive than their counterparts. These infant transporters have been designed for use with both newborns and toddlers alike. One should note that the most premium ones are those hand-woven ones that offer limited global availability.
How Long Can You Use Tula Baby Carriers?

Approximately four years. The utility of infant transporters like the Free-To-Grow type is broad-ranged. One can use them for newborns weighing as little as 7 lbs to toddlers weighing up to 45 lbs, approximately covering the age range from birth until about four years old. In the initial stages, at least until the child's first birthday, it's crucial for the transporter panel width to extend from one knee to another in order to provide adequate support. Once children attain independent sitting capabilities, which typically happens around or after the ninth month, transitioning them to a back-carry position is possible. For older kids who weigh up to around 70 lbs (roughly equivalent to 31.8 kg), there are preschool models that offer ergonomic support in both front and back carry positions.
What Country Is Baby Tula From?
The influential infant transporter brand known commonly as "Tula" originated in Poland. It was the brainchild of Ula Tuszewicka, who started the business in her apartment about six years ago. This entrepreneurial venture escalated into a successful company which was reported to be sold for $73.8 million by May 2016. There's significant interest in the journey and backstory of this brand, therefore this post will offer some insight into its origins, creation process, and the team behind it.
Some compelling facts about these infant transporters are worth mentioning: The founders of the brand were Mike and Ula who kickstarted their business plan in late 2009 while residing in Poland. Their initial business objective was modest – selling just one carrier per day.
In 2011, an intriguing twist occurred when Mike and Ula migrated to San Diego, California. Although they originally intended to market their product only within Europe, an encounter with a local babywearing group tremendously inspired them to introduce their product line into the American market as well. As of now, these infant transporters can be found in nearly 85 countries worldwide!
An interesting bit about their nomenclature is that it used to be "Tuli", stemming from a Polish phrase meaning "to hug". A necessity for name alteration led them towards choosing something dissimilar yet recognizably linked with the previous one which would prevent disarray among existing customers led them towards choosing 'Tula'.
The team members at Tula have a shared predilection not merely for infants but also for pets within each household refers affectionately as "furbabies". Additionally, they attempt to foster friendly ties among teammates through regular office fun activities ranging from an annual baseball game (Padres fans!) to volunteer trips and monthly birthday celebrations.
A noteworthy mention is that Tula's logo symbolizes a bear! Furthermore, unique woven carriers which fall under signature products are lovingly crafted at original production units based in Poland using woven fabric imported globally.
Which Tula Is Best For Newborns?
Between 'Tula Explore' and 'Tula Free-to-Grow', both are exceptional choices as far as infant transporters go for new parents. An evident commonality between them is that they prioritize not only comfort but also convenience within their designs, making it easier on both parent and child during use.
In this regard, exploring which infant transporter would work best for newborns is significant. There's a variety available in the market designed to hold infants from 3.2 kg up to 20.4 kg (roughly 7-45 pounds) without needing any supplementary additions – an infant transporter that is specifically designed for newborn readiness.
An infant transporter can comfortably accommodate your baby in a front-facing inwards and on-your-back setup. Special attention has been given to detailing such as padding around the waistband and leg openings to ensure both you and your baby's comfort.
The minimalist 'Free-to-Grow' model stands out amongst others due to its deliberate design which eliminates unnecessary bulkiness, meanwhile ensuring easy adjustments according to the growth of the baby providing fitting like a glove from the newborn stage up until they're toddlers.
If one's principal concern circles around having an infant transporter that provides utmost comfort right from birth itself, then 'Free-to-Grow' could indeed be a commendable choice worth considering.
How Do You Carry A Newborn In A Tula Carrier?
It's crucial that nothing obscures the child's face at any given time, may it be from blankets, transporter add-ons, nursing covers, or headwear. While guaranteeing that the child's head and neck garner adequate support is important, there should not be any stress applied to the rear part of the child's head.
Prior to use: The guardian must instruct their child and practice the safe opening and closing mechanism of the waist belt buckles. Subsequently, position the waist belt around the child's midsection.
An optimal infant transporter will offer a wide range of adaptable carrying stances – everything in one device. This includes a variety of orientations ranging from front to back facilitating options for transporting children weighing from 7 to 70lbs. Begin with securing your waist belt by affixing its buckle.
Now hold your young one in a manner where they can wrap their tiny legs around your waist. These steps are intended to provide safety and comfort for both integral parties involved – the guardian responsible for transportation as well as ensuring absolute comfort for our little passengers.
Last Updated on April 13, 2023 by Patrick Magtaan
DISCLAIMER
(IMPORTANT)
: This information (including all text, images, audio, or other formats on FamilyHype.com) is not intended to be a substitute for informed professional advice, diagnosis, endorsement or treatment. You should not take any action or avoid taking action without consulting a qualified professional. Always seek the advice of your physician or other qualified health provider with any questions about medical conditions. Do not disregard professional medical advice or delay seeking advice or treatment because of something you have read here a FamilyHype.com.