Traveling to Korea (specifically South Korea) for your summer vacation is recommended for a variety of reasons.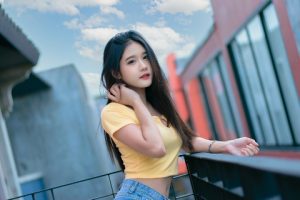 South Korea is known for its extensive historical and cultural heritage, as well as its stunning natural beauty, low crime rate, and convenience of travel. In addition, Korean cuisine is of the highest caliber. Believe us when we say that you won't be able to resist trying anything from kimchi (fermented cabbage) to bibimbap (rice dish with veggies and pork) to soondae (blood sausage).
The essence of Korean fashion is individuality, style, and elegance. There is a wide variety of sartorial options and accessorizing choices available to ladies. In addition, men's clothes with a Korean aesthetic are gaining popularity and are more seen in public. If you are thinking about spending your summer trips in Korea, you will most certainly want to be up to date on the most recent fashion trends before you go.
For the ladies looking to update their look for summer, it's important to not forget about hair! The best summer hairstyles in Korea incorporate a mix of effortless waves and playful braids. From the trendy "lob" (long bob) to chic top knots, there are plenty of options to choose from. Pair your new hairstyle with some stylish sunglasses and you're ready for all your Korean adventures!
Korean Summer Vacation Fashion Trends
The following is a list of some of the latest fashion trends that you might anticipate seeing while on vacation in Korea during the summer:
Short Shorts 
The wearing of short shorts is now considered to be one of the most popular trends in Korean fashion. This outfit is ideal for the warm weather since it allows you to be cool and comfortable without sacrificing your sense of style. You may look adorable in your shorts by pairing them with a flowy dress or a charming top. In any case, as you go down the street, people will undoubtedly look in your direction.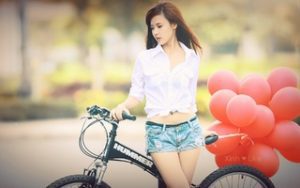 Ripped Jeans
Ripped jeans are often seen being worn, which is another prominent trend in Korean fashion. Ripped jeans are a terrific way to give your outfit a more edgy feel and style. They are versatile and can be worn with anything from a nice top to a dress to create a style that is all your own. Jeans with rips and holes in them are not only comfy to wear in the summer but also enable your skin to breathe more easily.
Crop Top 
The wearing of crop tops is now considered to be one of the most popular trends in Korean fashion. Crop tops are an excellent choice for anybody wishing to flaunt their midsection in an elegant and trendy manner. To get a figure-flattering style, you may make it by wearing them with high-waisted skirts or shorts. In addition to being comfortable, crop tops enable your skin to breathe, making them an ideal garment for the summer season.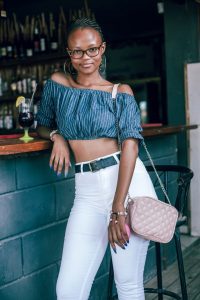 Bare Shoulder Top 
Having exposed shoulders is now considered to be one of the most prominent fashion trends in South Korea. Because it draws attention to your lovely shoulders, this outfit is ideal for the warm summer months. You may create a one-of-a-kind and trendy style for yourself by wearing a lovely blouse or dress with bare shoulders. Because they are more comfortable and let your skin breathe, bare shoulders are another excellent choice for the summer season.
Printed Tops

 
The use of printed clothes is now considered to be one of the most popular trends in South Korea. Prints are an excellent way to inject some character into your overall design. There is a wide variety of both color and design options available for printing. You may even discover prints of some of your favorite Korean superstars if you look hard enough. Printed clothing is also ideal for the summer since it is comfy and lets your skin breathe, making it the ideal choice for the season.
As you can see, there are a wide variety of fashion trends that you can anticipate seeing throughout your time spent on vacation in Korea during the summer, particularly in South Korea. If you follow these trends, you may increase the likelihood that others will notice you and that you will stand out from the throng.
When you go on vacation in South Korea or anywhere for that matter, you should always make an effort to seem presentable, but this is especially true if you plan to go to a place that is very well-known among tourists. You won't only seem better put together, but you'll also experience an increase in self-assurance and a sense of ease inside your own skin. In addition, clothing appropriately might help you blend in with the locals and prevent giving the impression that you are a tourist (which can sometimes be a target for pickpockets).
Some Things Worth Seeing During Your South Korean Summer Trips
Additionally, here are some things you might anticipate seeing when you visit Korea: 
When you first arrive in South Korea, you will be able to view a significant amount of contemporary architecture and high-rise structures. The nation's capital, Seoul, is renowned the world over for its innovative architectural designs. Of course, you cannot disregard the popularity of the wave park and the water park areas during your summer vacation in Korea. 

The Republic of Korea is likewise a fairly secure nation. In point of fact, it is routinely ranked among the top nations in the world in terms of safety. Moreover, the people of South Korea are known for being some of the friendliest and most hospitable in all of the globe. When you visit South Korea, you can anticipate being greeted with friendliness and kindness at every turn.

It is also home to colorful festivals such as the Boryeong mud festival and big celebrations during liberation day and labor day all night long, two of the popular school holidays in Korea. School holidays are a favorite for both students and parents there, so they always look forward to school holidays. What other school holidays in Korea do you know of?
Regarding their school system, there are actually two semesters of school for Korean students. Popular holidays include labor day, liberation day, and memorial day. Their summer vacation starts in mid-July.

Korean cuisine is also known for being incredibly tasty, even the simplest chicken soup will amaze you. You will be able to choose from a wide range of traditional Korean food, in addition to a selection of delicacies from across the world.

Korea is also home to a variety of stunning natural wonders all around the country. Everyone may find something they want to do here, from hiking in the mountains to lounging on the beach. Hiking is a year round favorite for Koreans, and they love to take hikes or strolls along the Han River and the Caribbean Bay in Yongin City, a famous water park. The Ocean World Water Park is also equally famous. On the other hand, if they want to experience the beach with magnificent sceneries, they would book a side trip to Jeju Island for a day tour, where they can feel the summer heat while touring on a round-trip shuttle bus. One can also go biking or have family picnics at the Han River. 

The public transportation system in South Korea is among the best in the world. The nation has a world-class transportation infrastructure that is comprised of a huge network of highways, railroads, and underground subway systems.

The standard of living in South Korea is very high, and the country's healthcare system is also among the best in the world.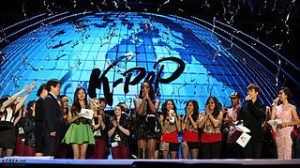 Summer Vacations In Korea Conclusion
Finally, in addition to the Fashion Trends, Korea was also successful in winning our hearts over with its K-pop and K-drama. A great number of people from other countries are usually interested in learning more about Korean pop music, which always has a new trend in each season. The lyrics are usually straightforward and simple to comprehend and follow, which is a positive feature. And of course, who could forget the handsome oppas and beautiful noonas that appear in Korean dramas? Because of the moving story lines and fantastic performances, many people from other countries end up being hooked to these series.
Summer Vacation In Korea Frequently Asked Questions
Is There An Ocean World In Korea? Which Part Of Korea Is Ocean World Located In?
Does South Korea Have Summer Vacation?
What Month Is Summer In Korea?
Are There Water Parks, Mud Slides, And Water Slides In Korea?
What Are The Popular Summer Activities In South Korea, Aside From Water Sports?
How Hot Is Korea In July?
Where Is Vivaldi Park Located?
Is South Korea Open To Tourists Who Want To Participate In Water Sports There?
Should I Visit Seoul In July? Is July A Summer Month In Korea?
What Is The Cheapest Time To Visit Korea?
How To Dress Like A Korean Girl In Summer?
Is August Still Summer In Korea?
How Long Is A School Day In Korea?
How Long Is Summer Break In Korea?
Do Koreans Have Summer Holidays?
Last Updated on April 24, 2023 by Inma Barquero
DISCLAIMER
(IMPORTANT)
: This information (including all text, images, audio, or other formats on FamilyHype.com) is not intended to be a substitute for informed professional advice, diagnosis, endorsement or treatment. You should not take any action or avoid taking action without consulting a qualified professional. Always seek the advice of your physician or other qualified health provider with any questions about medical conditions. Do not disregard professional medical advice or delay seeking advice or treatment because of something you have read here a FamilyHype.com.