Air fryer baked potatoes are a great way to enjoy the taste of baked potatoes without the hassle of turning on your oven. These delicious meals are made with potatoes, salt, sugar, green onions, freshly ground black pepper, chopped bacon, sour cream, baked potato toppings (sour cream, cheese, etc.), butter, or olive oil. They can be enjoyed as a side dish or as an appetizer for dinner.
Here we give a guide on making the best tasting air fryer baked potatoes in just a few minutes!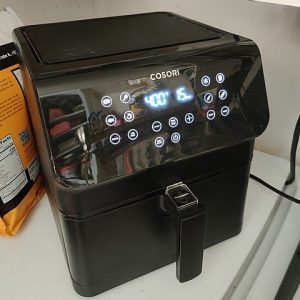 Benefits Of Using Air Fryer
Air Fryers are becoming more popular in the market as they are easy to use and maintain. Air fryers are also becoming more affordable, which is why you can find them in most households now.
As its name suggests, an air fryer uses hot air to cook your food, so less olive oil and grease are involved. For this reason, air fryer recipes have become an option for health enthusiasts. This makes it ideal for those with dietary restrictions like vegan or vegetarian diets. Here are more of the air fryer's benefits:
Cost
Air fryers are surprisingly affordable when the costs and savings over time are factored in. You are not heating the larger oven, preventing the kitchen from becoming overly warm. You are instead containing the heat within the more compact air fryer, which results in lower overall energy use.
Saves Time
Because of how food is prepared in an oven air fryer, the total amount of cooking time will be reduced by about one-third. Because the air fryer recipes will cook in a shorter cook time, supper will be ready for consumption a great deal sooner.
Therefore, you can reduce the time it takes to air fry something by taking the time it would take in a standard oven. For instance, if the conventional recipe calls for the dish to be cooked for 30 minutes, the cooking time of this recipe in the oven style air fryer is only 20 minutes in most cases.
Crunchy and Crispy Food without the Grease
If you've never had chicken wings cooked in an oven air fryer, prepare to go crazy over how crispy they turn out. A fine olive oil mist using the cooking spray is all that's needed to finish the dish. Most of the time, a single tablespoon is all the oil you'll need.
Fried cheddar cheese or mozzarella sticks, wings, onion rings, potato chips, sweet potatoes, twice baked potatoes, and even brussels sprouts may all be cooked in the same way to achieve a satisfyingly crisp, crunchy exterior and a tender interior. Whatever method you employ to prepare them will always be the case.
Using an air fryer is preferable to deep fat frying due to the reduced amount of oil used. Food won't get as greasy as in a regular deep fryer, so you can eat confidently.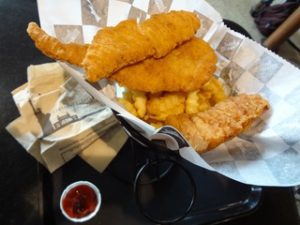 Occupies Small Space
It is possible to cook nutritious meals on your own (check the nutrition serving of your food), even if you have limited space in your kitchen or if you are cooking in a dorm room, thanks to the versatility of an air fryer. Because it does not require much room, you may prepare meals on a conventional desk, a tiny countertop, or even a bedside table if you are in a pinch.
How To Make The Best Air Fryer Baked Potatoes
Baked potatoes are a foolproof option for every meal, whether it's an appetizer, side dish, or even the main course. You're going to fall in love with baking potatoes after trying this recipe for baked potatoes made in an air fryer.
You will achieve the same outcomes by using the air fryer to cook the potato as you would by baking it in the oven, with the added benefit of less cleanup and a shorter overall cooking time. In contrast to an oven, an air fryer does not require you to wait for it to warm before you can start using it.
Ingredients Baked Potatoes In the Air Fryer
This simple dish only calls for a few fundamental ingredients, all of which are likely already stocked in your kitchen.
Potatoes
Regarding potatoes, we advise using two potatoes such as Russet potatoes, also referred to as Idaho potatoes. For more consistent cooking, check that all of your Russet potatoes are roughly the same size before doing your baked potatoes.
Oil
The potato skins' trademark crunch comes from the oil, which in this case is olive oil because that's what easy air fryer recipes call for. Instead of olive oil, you can use cooking spray, which is much easier to work with.
Salt and Freshly Ground Black Pepper
For added taste, we like to sprinkle the air fryer baked potatoes with fine kosher salt or sea salt. Kosher salt is versatile and is easier to distribute evenly because the Kosher salt grains are fairly large and coarse. But you can use any type of salt that you have available. The freshly ground black pepper will add taste to your baked potatoes.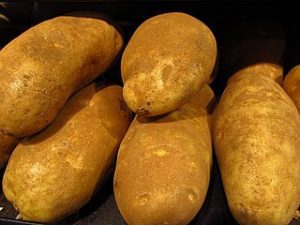 Steps in Cooking Air Fryer Bake Potatoes
Preparation:
To begin, scrub the potatoes under running water and then thoroughly pat dry with paper towels. Use a fork to make holes in the potatoes all over.
Salt and oil:
Put the potatoes in the air fryer basket and pour the oil, kosher salt, and freshly ground black pepper over them. Then, rub the oil into the potatoes so that it gets on all sides of the potatoes.
Air Fryer:
Preheat the air fryer to 400 degrees Fahrenheit and bake potatoes in the basket style of the air fryer for around 30 minutes. After you have flipped the baked potatoes, continue to cook them for a further 5–15 minutes, or until a knife can be easily inserted into the middle. When your best baked potatoes are done, you can top them with sour cream or any of your favorite toppings.
Baked Potato Toppings
Baked potatoes are a favorite side dish of many. It's really a nice way to impress our friends with a baked potato bar topped with sour cream on our buffet table. Besides the famous sour cream on baked potatoes, there are many options for toppings. Here are some of our favorites:
Salt. Sprinkle a little extra on your baked potatoes.
Butter. Let the butter melt over your baked potatoes.
Sour cream. This is a classic topping for baked potatoes. Sour cream is also an ideal top for twice baked potatoes.
Bits of Bacon. You can combine this with sour cream as toppings for baked potatoes.
Cheese. Baked potatoes will be extra yummy with cheese.
Green onion or chives. You can just simply garnish your baked potatoes with green onions.
Feel free to explore your recipe for baked potatoes. Build confidence in your ability to cook and make your baked potatoes highly pleasant to the taste.
Important Points to Remember
The amount of prep time necessary to cooking baked potatoes will change marginally according to the potato's size as well as the air fryer machine you use. The cooking time for smaller potatoes is reduced, while the cooking time for bigger and heavier potatoes increases. Cook the potatoes until a knife can easily be inserted into the middle of one of them when they are done. If the baked potatoes require an extended cooking time, simply place the basket back inside the air fryer and continue to cook for an additional three to five minutes at a time.
When the best baked potatoes are done cooking through, they can be readily pierced with a knife when inserted into the center. If the baked potato requires additional time to cook, you won't have any trouble continuing the process in the air fryer.
Baked potatoes in an air fryer do not need to be pierced with a fork prior to cooking to see if they have fluffy insides, but there is a slight possibility that your potatoes will burst. For this reason, we take ten seconds to pierce the baked potatoes.
What is your absolutely perfect air fryer baked potato recipe? Have you tried twice baked potatoes? Be a recipe developer and share it with Family Hype!
Air Fryer Baked Potatoes: Frequently Asked Questions
Last Updated on April 14, 2023 by Nisa Jabajab
DISCLAIMER
(IMPORTANT)
: This information (including all text, images, audio, or other formats on FamilyHype.com) is not intended to be a substitute for informed professional advice, diagnosis, endorsement or treatment. You should not take any action or avoid taking action without consulting a qualified professional. Always seek the advice of your physician or other qualified health provider with any questions about medical conditions. Do not disregard professional medical advice or delay seeking advice or treatment because of something you have read here a FamilyHype.com.