Most TVs in our homes often do more for us than play shows. These days, the 55-inch TV, a premium TV with premium performance, can do everything from connecting to the internet to giving us updates on happenings, acting as a platform for finding our shows and movies, and serving as the best 55-inch 4k for viewing video games, pictures, and much more. But finding the best 55-inch TV is not a cakewalk, as there are many high-end TVs with the same features on the market today.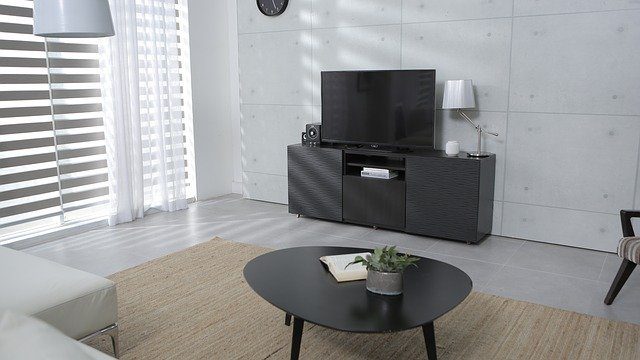 When choosing the best 55-inch TVs (read further here for some guidance on choosing the best QD OLED TV monitor), start by setting your budget. Look at the resolution, peak brightness, hdr content, Dolby vision content, refresh rate, light source, connectivity options, color, build, and audio. Prioritize the top features you want so you can stay within your budget.
Now let's talk about the top things in monitors, as well as good options for the available ones now.
The Best 55-inch TVs
How Much Should You Pay?
The great news is that you don't have to pay a lot for the coolest QD OLED television screens anymore.  At this point, the ideal size tv isn't even really considered to be large.
Obviously, the top monitors will come with more features than others. The ideal price is determined by smart capabilities, connectivity type, and audio/video quality. More realistically, though, the top LEDs with the top resolution and Dolby vision hdr will cost around $500.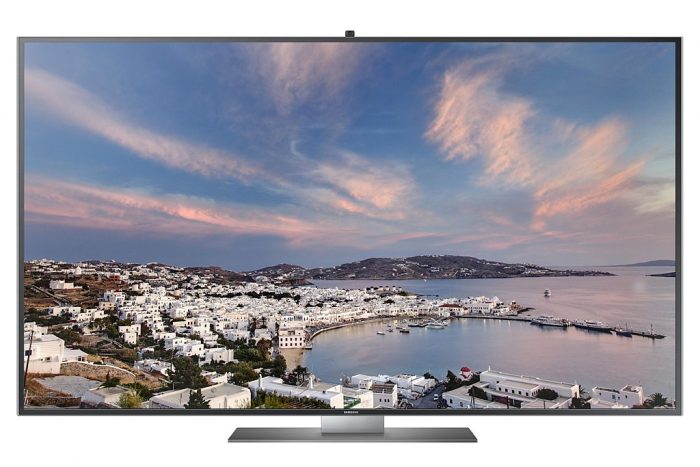 What Televisions Have The Best Beautiful Picture?
You're going to see different types of top screens—LCD, LED, OLED, and QLED. Let's take a look at the ideal types for a clearer picture.
LCD (Liquid Crystal Display) – This type has LED light behind the screen for illumination. It's a fantastic tv and you can get it cheap if you're getting the basic model and smaller size for a smaller living room. It is low profile and can give great value for your money.
LED (Light-Emitting Diode) – Televisions can have a full screen of diodes behind the screen in a grid format that lights up everything. Or, they can have LEDs lighting up the screen edge to provide dimming effects. LEDs can do cool things to the picture on your screen because they can light up different areas.
OLED (Organic Light-Emitting Diode) – Televisions take the OLED technology and level it up. Instead of just using the LEDs in one large blanket or as a layer, they use the LEDs at their individual pixels so that each pixel is lit up with its LED. It takes the colors and clarity of your picture up quite a few notches (even perfect black levels).
QLED (Quantum Light-Emitting Diode) – QLED televisions have a technology originally adopted by Samsung six years ago. It has since been picked up by top manufacturers, too. Such screens will give you even more vibrant colors than analog screens due to quantum dots behind the LCD screen that add more color combinations.
Most people agree that higher-end TVs have the most vibrant colors, so QLED is the way to go. For an overall good value for the top monitors, choose one of the OLED panel screens.
The Best 55 Inch TVs
Samsung Crystal UHD TU-8000 55-inch Television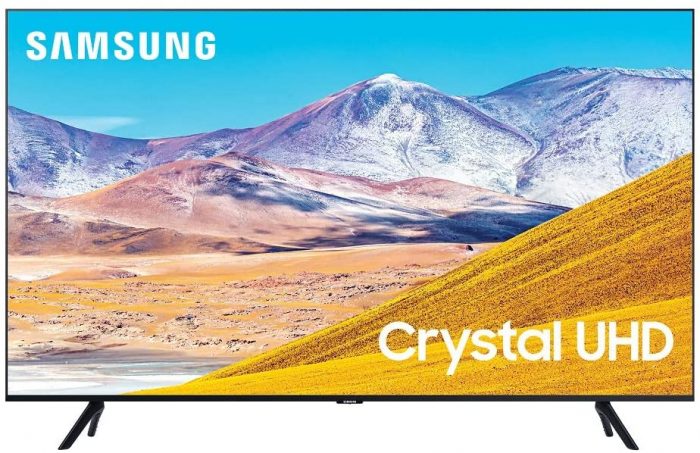 A Samsung monitor has a ton of connection options. It includes wireless functionality, Bluetooth, a USB port, an ethernet port, and an HDMI port. The image offered by this Samsung television is crisp and sharp since it is 4K UHD. It's the top monitor that comes preloaded with all of your favorite streaming apps. This will also make a fantastic cable tv. You can even control this smart high-end tv with Alexa voice operation.
Play games with this best 55-inch TV. The gaming features are good with game enhancers and barely noticeable input lag. However, this OLED television lacks advanced gaming features. It doesn't have a variable refresh rate (VRR) and HDMI 2.1 ports. This brand also comes in screen sizes of 43″, 50″, 65″, 75″, and 82″. This is definitely a great choice.
Pros:
HDR gives you extra in the way of color
Excellent picture quality even in a bright room
Tizen smart screen equipped with next-gen apps
Superfast processor and refresh rate
Very Affordable
Lightweight 55-inch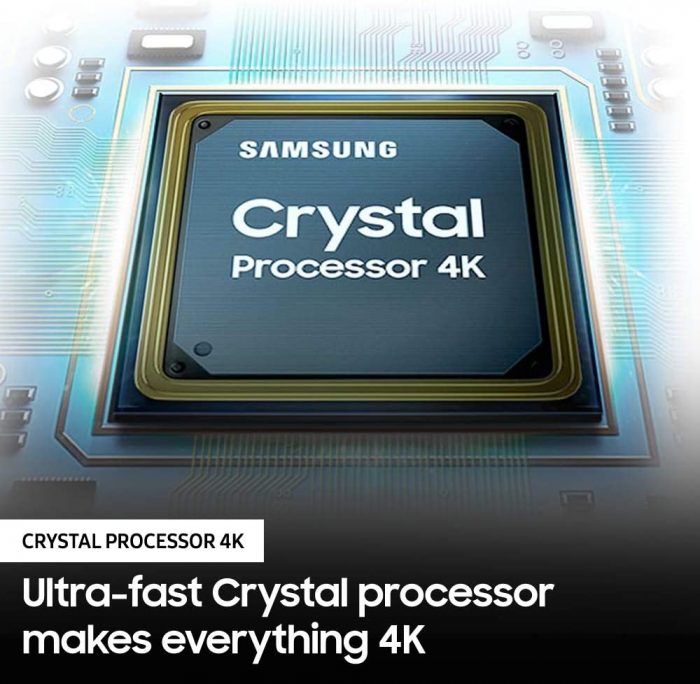 Samsung
Crystal UHD TU-8000

Cons:
Highly reflective screen makes daytime watching less impressive
No backlight on television remote buttons
Inputs are hard to reach once it is wall mounted
LG 55UN7300PUF Alexa Built-In UHD 55-inch Television
With a quad-core processor for good resolution, the 4k picture you get with this television from LG is stunning. This model from LG offers very good picture quality. The colors are very good, however, the television lacks local dimming. The sound quality is also good due to its ultra-surround mode. LG also has an easy-to-use Home Screen where you'll find all of the apps you know and love. This smart TV has WebOS operating system with fast and fully stocked apps. When you are looking for outdoor television, this LG smart TV is the most ideal for bright rooms.
It is good for gamers, too, with an auto-low latency mode and AI functionality that reduces lag time. But if you are looking for excellent gaming quality with advanced gaming features like VRR, this is not for you.
Pros:
One of the best yet affordable
Very lightweight
Dual function remote to use as a PC mouse
With great sound quality
With Vivid colors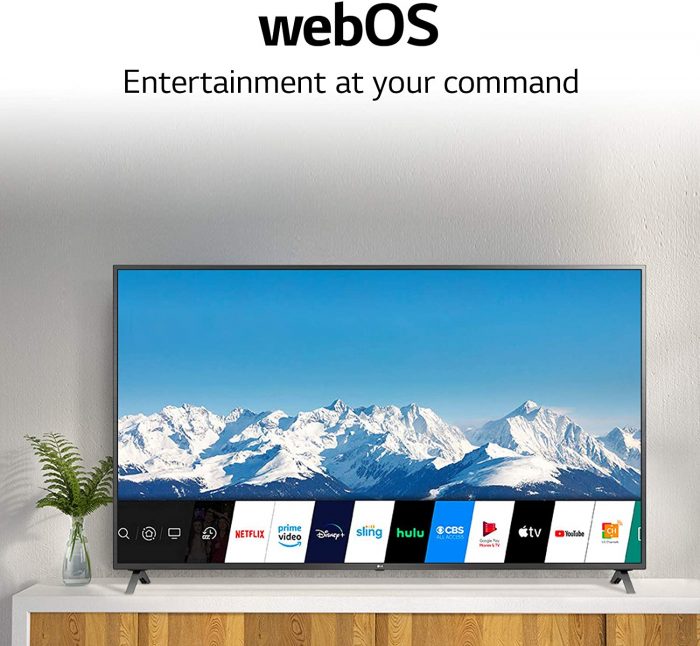 Cons:
Lacking black tone depth (no deep blacks)
Smart apps can be slow to load
Some streaming apps missing
No HDMI 2.1 or Dolby vision
Lower resolution content
Samsung QLED 60T 55-inch Television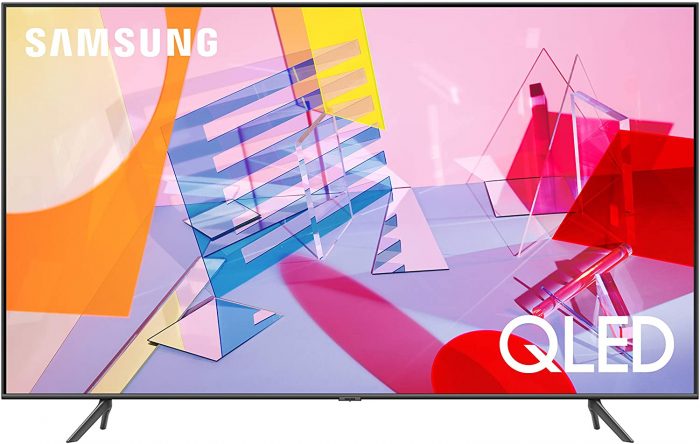 This one is at a slightly higher price point because of the QLED technology. This TV has a quantum dot display for accurate, rich, and detailed colors. This QLED TV has an incredibly vivid picture compared to the LED or LCD screens most of us are used to. Even if you're going to purchase online through Amazon, you can go to Best Buy or another retailer and look at the difference between a QLED and an LED TV and you should be impressed. QLED allows you to see more detail in the picture. Despite its lack of full-array local dimming, it is still a great TV for watching movies in the dark room due to its excellent contrast ratio and black uniformity. This smart television is equipped with smart features like ambient mode, multiple voice assistants, Samsung OneRemote, and many more. You get a super fast processor, along with Alexa voice control in this QLED screen.
Samsung QLED 60T best 55-inch is a decent television for game mode. The gaming is responsive due to its low input lag. However, it lacks premium features for a gaming television like VRR support and 120 Hz gaming. There are 3 HDMI inputs, of which one is HDMI 2.1. This TV is not perfect, but it is a decent budget TV for QLEDS. This Samsung QLED television is also available in a very wide range of screen sizes.
Pros:
More than a billion colors
Smart television with next-gen apps
Fast setup
Sensor to alter picture when ambient light changes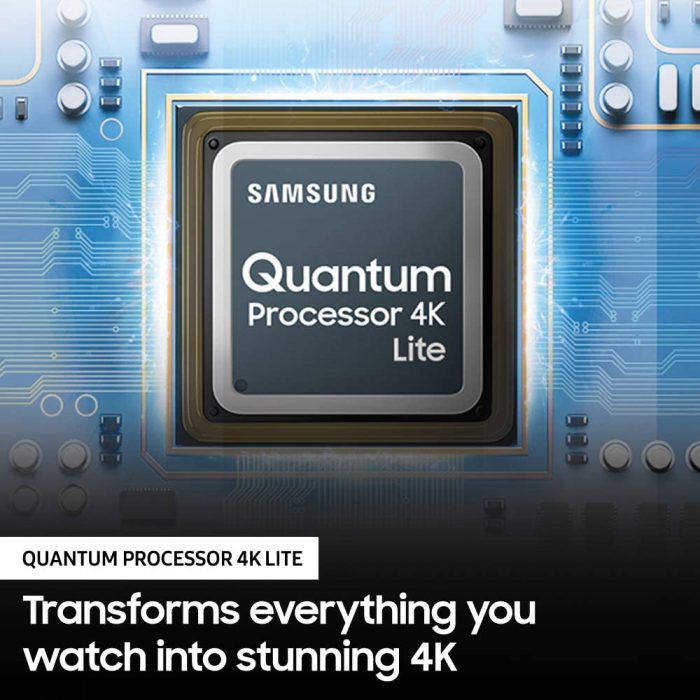 Cons:
Heavy
Not the best remote
Can't remove apps you don't want
No Dolby vision
Sony X800H 55-inch TV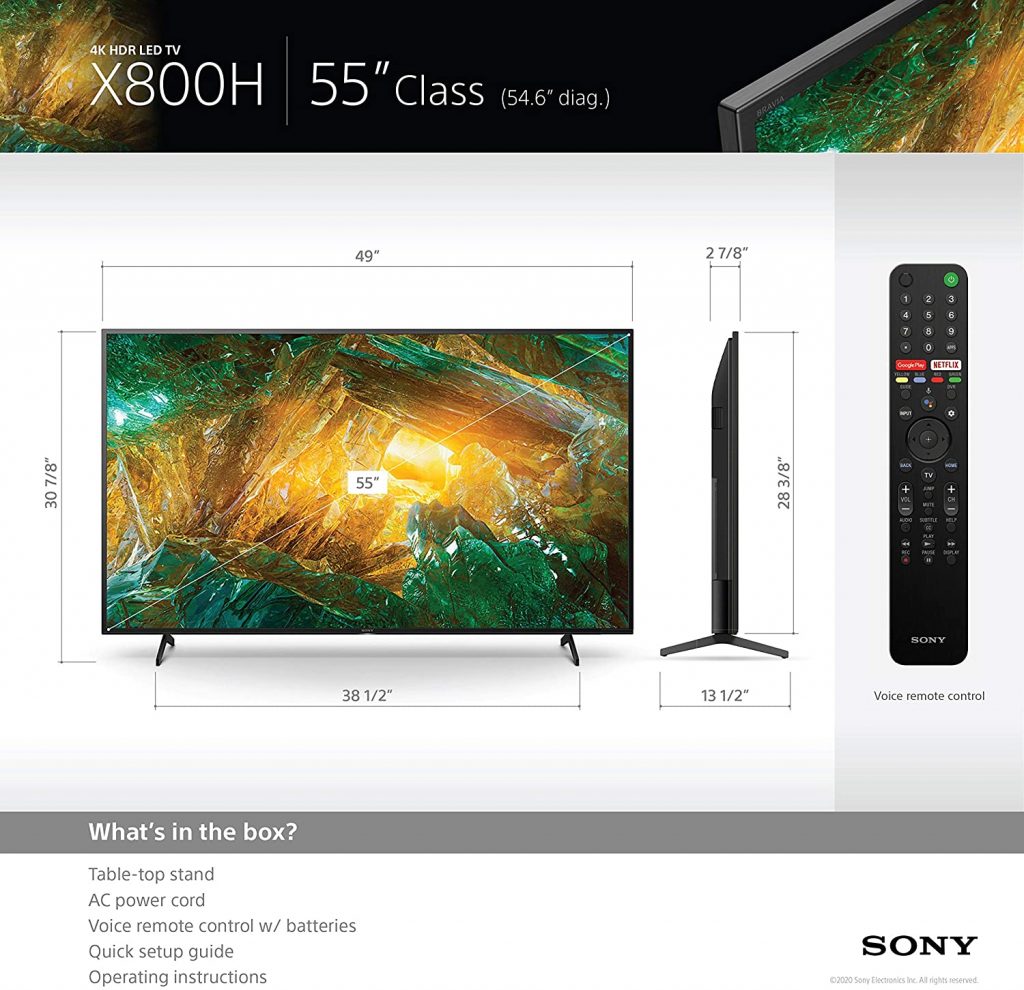 This Sony Smart LED television is the most expensive one on our list. It has a Sony X1 4K HDR processor that keeps things moving at the best pace. You'll see the picture the way the videographer intended it to look in real color. You can use Alexa voice control or your Google Assistant for convenient navigation. The motion on this television is more realistic with less blur even at fast speeds. You'll see brighter colors, deeper blacks, and super clear pictures on the 4K ultra HD screen.
Pros:
Super lightweight
Plenty of preloaded apps
Great picture quality
With best gaming mode
See realistic motion without blur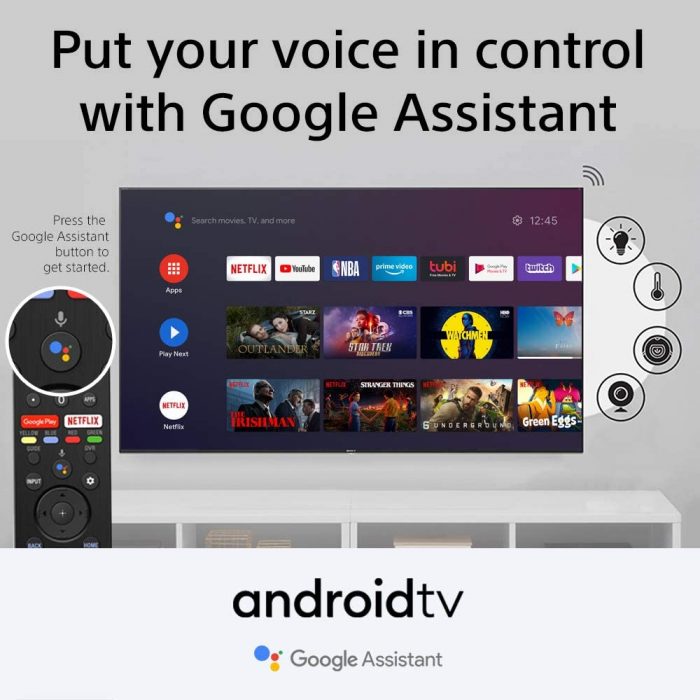 Cons:
Limited Bluetooth capability
Not the best price TV
Remote is not universal
Sony XR-A90J 55-inch TV
Sony XR-A90J 55-inch is an OLED TV that delivers amazing unparalleled picture quality. This smart TV is calibrated with Dolby vision and works with ALEXA. You would love this Google television with more than 700 000 movies and TV episodes.  The Bravia Core streaming service comes with high-quality movies in cinematic experience. You can watch content from Amazon Prime Video, Netflix, Youtube, and many more from this Bravia Google TV. The Google television interface is outstanding.
Bravia 090J OLED with Smart Google TV is also ideal for game mode with its 4K/120fps, HDMI 2.1 ports, Dolby vision support, and low input lag. This Sony television is indeed fantastic for playing video games.
Pros:
Exceptionally smooth motion
Low input lag
Accurate image at most viewing angles
Wide HDR color gamut.
Cons:
May not be bright enough for some
No FreeSync support
LG OLED C1 55-inch TV
This LG OLED television has self-lit pixels for fantastic picture quality. The LG OLED TV offers a viewing experience in perfect black and accurate color. However, according to some TV reviews, the dark scenes of movies and shows on this OLED TV seem to be so dark. The LG C2 is also a high-quality television. Read more about it through links on our site.
Final Thoughts
Choosing the best 55-inch TVs (whether high or entry-level TVs) can be daunting. It doesn't have to be, though. Looking for the top television monitor means you need to consider your budget, the type, and the features of a 55-inch TV. If it helps, do some in-person comparing of top TVs at Best Buy first. The best TVs don't have to cost a ton, either. Once you know what you're after, you can choose the best one for the best price.
Best 55-Inch TVs
Frequently Asked Questions
Which 55″ TV Is Worth The Money?
The top screen for value is TCL 55R635 TV.
What Is The 2020 Top 55-inch TV?
The top TV monitor in 2020 is the Vizio P Series Quantum X
Which brand is top for 55 inch TV?
The best overall is Samsung QN90A Neo QLED Television.
Which is the best 55 inch TV 2020?
The best 55-inch TV for 2020 is TCL 6-Series 55-inch 4K TV
Which 55 OLED TV is best?
The top 55-inch OLED TV is Samsung QN90A Neo QLED TV. It has outstanding brightness levels, excellent picture quality. gorgeous design, excellent smart TV features, and gaming features.
Which is better OLED or LED?
Televisions with OLED display are better than LED TVs in terms of picture quality. An OLED TV is also lighter and thinner and uses less energy. An OLED television is a little more expensive than a LED television but its price has come down considerably.
Which brand of television is most reliable?
The top 3 most reliable television based on Consumer Reports' TV ratings are LG, Samsung, and Sony.
Is a 55″ television big enough for living room?
Consider 55″ the minimum screen size for most living rooms.
How far should I sit from a 55″ 4K television?
The recommended distance for viewing a 4K television is 1.5 times the TV's vertical screen size. For a 55″ television, the viewing distance range is approximately 1 meter / 3.28 feet.
How high should a 55″ television be mounted on the wall?
A 55″ television should be approximately 61 inches from the floor to the center of the television screen.
Which brand of TV is most durable?
What are top 5 smart TVs?
What is the best 55 inch smart TV for home theaters?
Which brand of TV is most durable?
Is Sony better than Samsung?
Last Updated on May 14, 2023 by Raymond Sy Tamco
DISCLAIMER
(IMPORTANT)
: This information (including all text, images, audio, or other formats on FamilyHype.com) is not intended to be a substitute for informed professional advice, diagnosis, endorsement or treatment. You should not take any action or avoid taking action without consulting a qualified professional. Always seek the advice of your physician or other qualified health provider with any questions about medical conditions. Do not disregard professional medical advice or delay seeking advice or treatment because of something you have read here a FamilyHype.com.