The TVs in our homes often do so much more for us than simply play shows. These days TVs do everything from connect to the internet to give us live updates on things happening, act as a platform for finding our favorite shows and movies, serve as large monitors for viewing our video games on, display pictures we've taken, and so much more. But finding the best 55 inch TV may not be the easiest thing to do when they do so much for us. So, let's make it easier.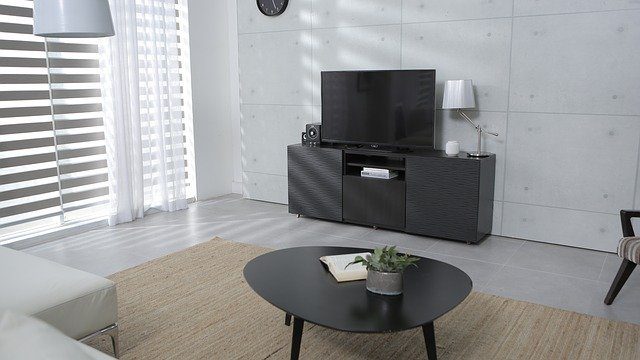 When you're ready to choose the best 55 inch TV, start by setting your budget. From there, consider what you're going to use it for. Select your features based on what the use will be. Look at the resolution, the refresh rate, the light source, the connectivity options, the color, the build, and the audio. Prioritize the features you want so you can stay within your budget.
Now let's talk a little more in depth about some of the things you should look for in the best TVs. We'll follow that up with some examples of good options for the best 55 inch TVs that are available now.
How Much Should I Pay For A 55 Inch TV?
The good news is, you don't have to pay a lot for a high quality 55 inch TV anymore. At this point, this size of TV isn't even really considered to be large. Also, the technology has advanced so much that manufacturers are able to produce them for much less, thus you get to pay less for them.
Obviously, some TVs will come with more features than others. The price you pay will be determined to some degree by what the features are, if it has smart capabilities, how high the screen resolution is, what type of connectivity it has, and the audio and video quality level. 
You won't likely pay more than $1,000. More realistically, though, a good quality 55 inch TV that has 4K resolution will cost around $500.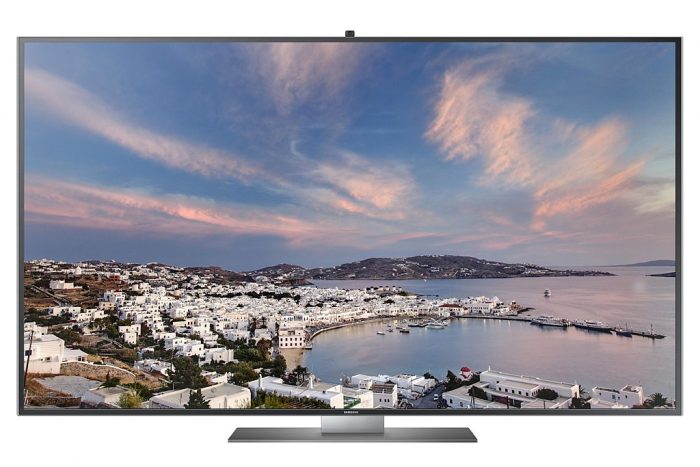 What 55 Inch TV Has The Best Picture?
There are several things to look at when you're trying to determine what the best TVs are with regards to picture. You're going to see different types of 55 inch TVs—LCD, LED, OLED, and QLED. These are the most common currently. Let's take a look at what type does give you the best picture for 55 inch TVs.
LCD (Liquid Crystal Display) – This type of TV uses LED light that is behind the LCD screen to illuminate it. You can get these for fairly cheap if you're just getting the basic model and a smaller size. They're very low profile and can give a pretty good picture for an affordable price.
LED (Light-Emitting Diode) – LED TVs can have a full screen of diodes behind the screen in a grid format that lights up everything. Or, they can have LEDs that light up the edge of the screen to provide dimming effects that make your picture more dynamic. LEDs can do cool things with light to the picture on your screen because they can light up different areas to different degrees.
OLED (Organic Light-Emitting Diode) – OLED TVs take the LED technology and level it up. Instead of just using the LEDs in one large blanket or as a layer, OLED TVs use the LEDs at a pixel level so that each pixel is being lit up with its own light-emitting diode. It takes the colors and clarity of your picture up quite a few notches.
QLED (Quantum Light-Emitting Diode) – This was a technology originally adopted by Samsung about six years ago. It has since been picked up by other manufacturers, too. These TVs will give you even more vibrant colors than what you'll get with OLED TVs because there are quantum dots behind the LCD screen that add more color combinations. The layer of quantum dots and the LCD screen are then illuminated from behind by another layer of LEDs.
If your opinion is the best TVs have the most vibrant colors, then QLED is the way to go. If you're looking for an overall good value for the best TVs, then choose one of the OLED TVs because there's a wider array of them.
Best 55 Inch TV Options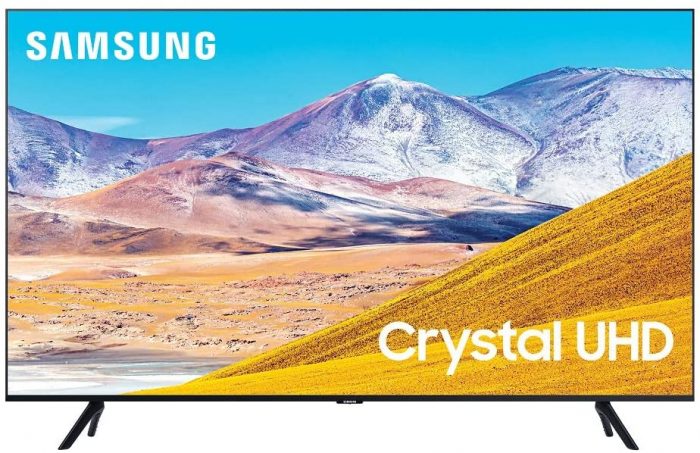 This TV by Samsung has a ton of connection options. It includes wireless functionality, Bluetooth, a USB port, ethernet port, and an HDMI port. You get a crisp, clear picture with beautiful colors from the LCD screen. It's a smart TV that comes preloaded with all of your favorite streaming apps. You can even control this TV with Alexa voice operation. The bezels are super thin so you get the most screen area possible. Also, the stand is designed for the storing of all your cables to keep everything looking neat and tidy.
Pros:
HDR gives you extra in the way of color
Tizen smart TV equipped with next-gen apps
Super fast processor and refresh rate
Affordable high quality TV
Lightweight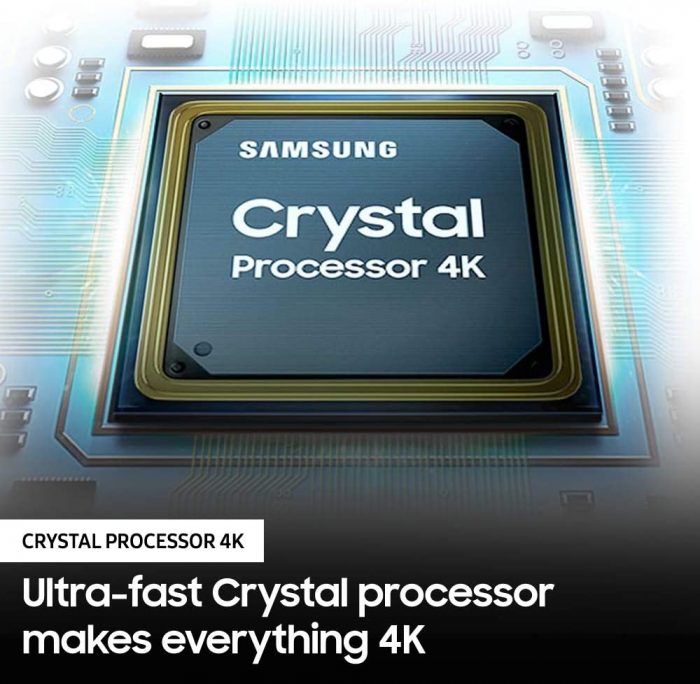 Cons:
Highly reflective screen makes daytime watching less impressive
No backlight on remote buttons
Inputs are hard to reach once TV is wall mounted
With a quad-core processor for 4K resolution, the picture you get with this smart TV from LG is stunning. LG has an easy to use Home Screen where you'll find all of the apps you know and love. The manufacturer has integrated AI into the functionality of this TV so your sound and video quality goes beyond to a more intuitive level of entertainment. This TV is good for gamers, too, with an auto low latency mode that does away with lag time. It's a good all around TV that will impress many types of users.
Pros:
Highly affordable
Very lightweight
Dual function remote to use as a PC mouse
Good sound quality
Clear picture with vivid colors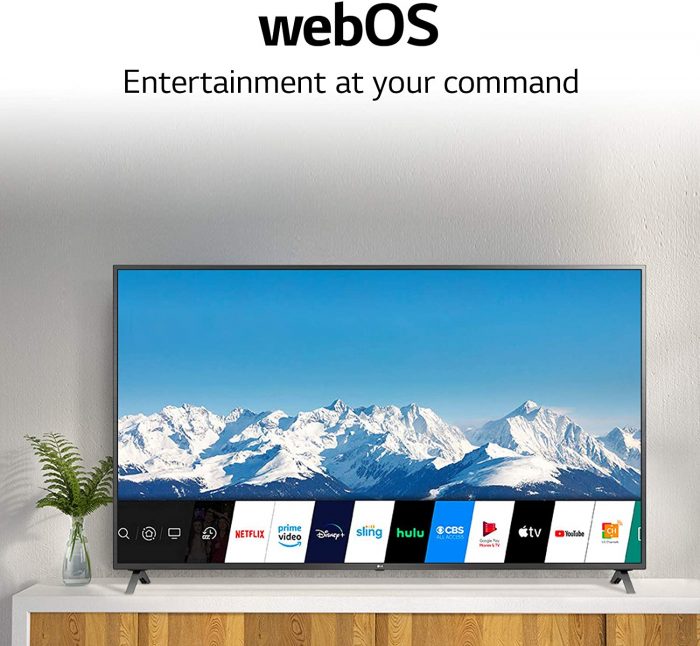 Cons:
Lacking black tone depth
Smart apps can be slow to load
Some popular streaming apps missing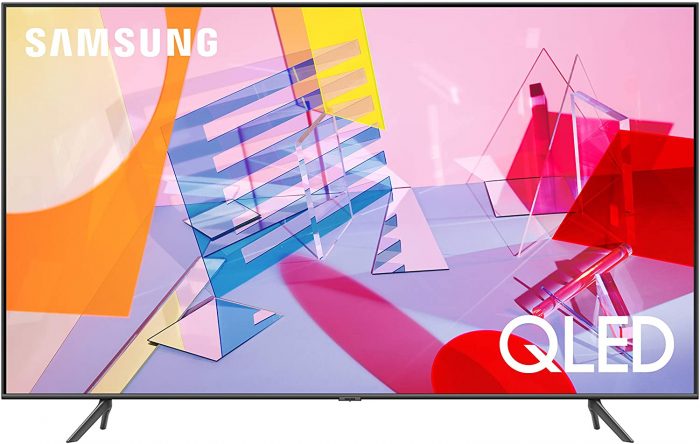 This one is at a slightly higher price point because of the QLED technology. This QLED TV has an incredibly vivid picture compared to the LED or LCD screens most of us are used to. Even if you're going to purchase online through Amazon, you can go to Best Buy or another retailer and look at the difference between a QLED TV and an LED TV and you should be impressed. QLED allows you to see more detail in the picture. There are many more colors for you to see. You also get a super fast processor, along with Alexa voice control in this high quality TV.
Pros:
More than a billion colors
Smart TV with next-gen apps
Fast setup
Fast refresh rate
Sensor to alter picture when ambient light changes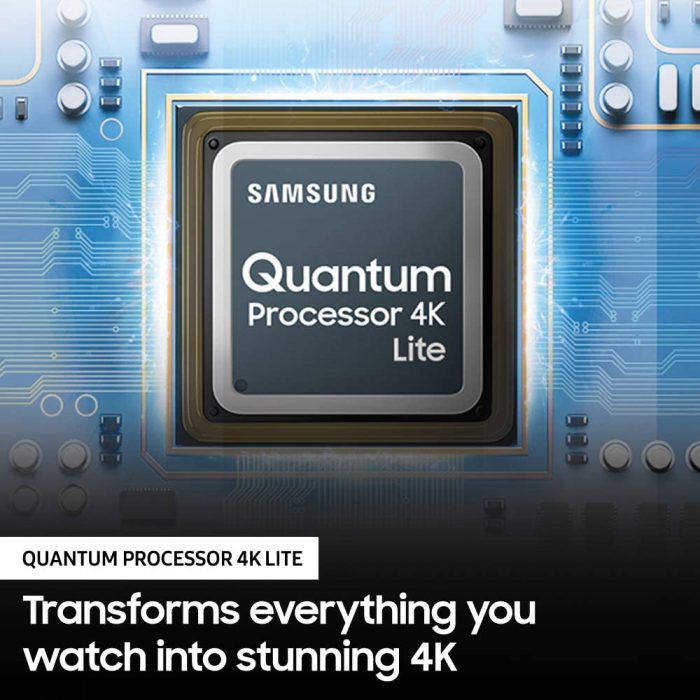 Cons:
Heavy
Not the best remote
Can't remove apps you don't want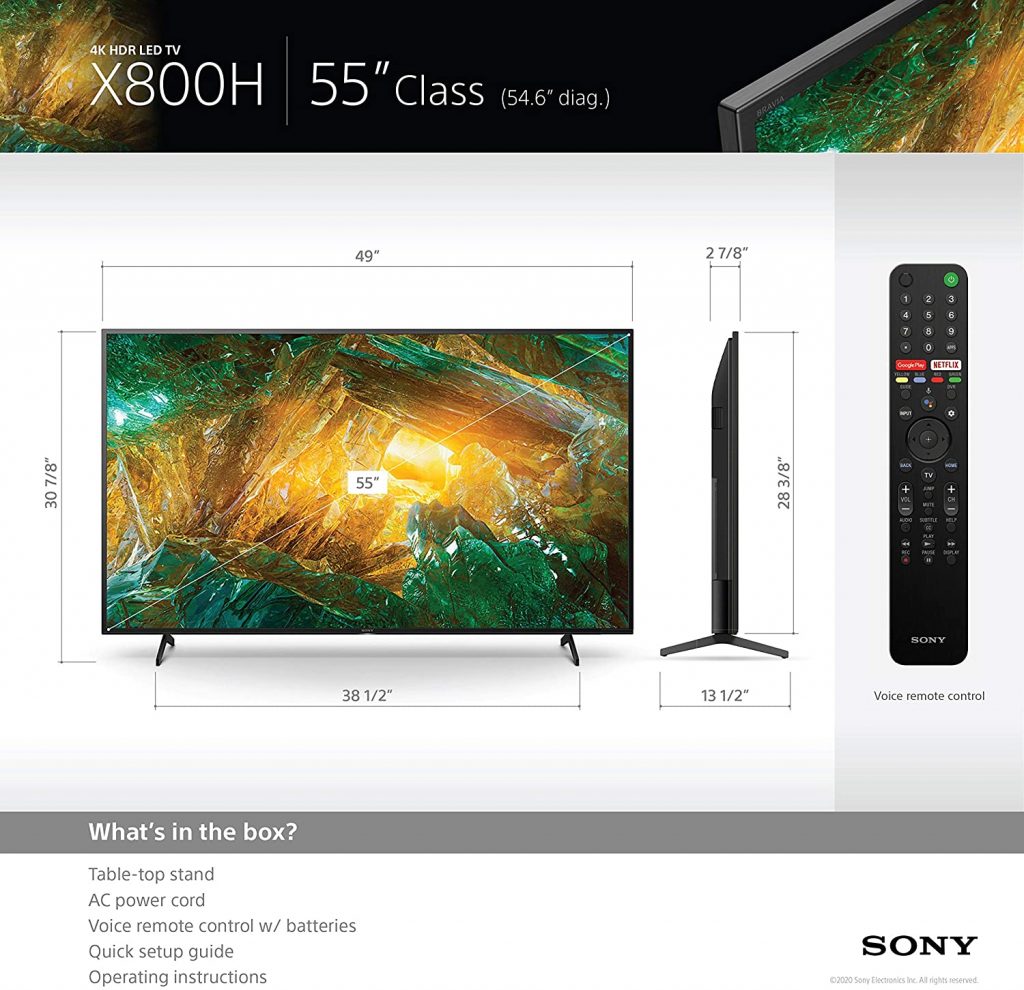 This Sony Smart LED TV is the most expensive one on our list. It has a Sony X1 4K HDR processor that keeps things moving at a very fast pace. You'll see the picture the way the videographer intended it to look in real color. You can use Alexa voice control or your Google Assistant for convenient navigation. The motion on this TV is more realistic with less blur even at fast speeds. For gamers, there is a dedicated mode that keeps everything running more smoothly and without lag time. You'll see brighter colors, deeper blacks, and super clear pictures on the 4K ultra HD LED screen.
Pros:
Super lightweight
Plenty of preloaded apps
Great picture quality
Dedicated gaming mode
See realistic motion without blur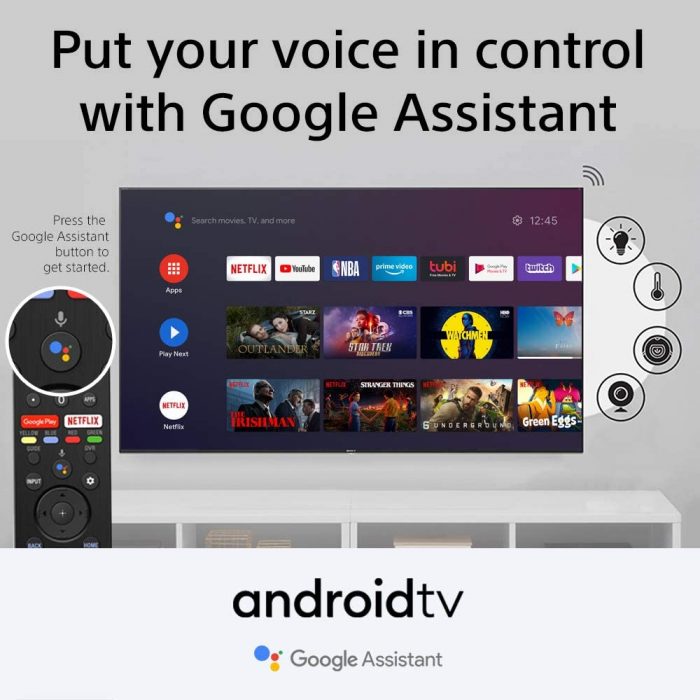 Cons:
Limited Bluetooth capability
Pricey
Remote is not universal
Conclusion
Choosing between LED, LCD, QLED, and OLED TVs can seem to be quite daunting. It doesn't have to be, though. Looking for what's the best to buy just means you need to consider how much you want to spend, decide on the type you want, and prioritize the features you think make the best TVs. If it helps, go do some in-person comparing of TVs at Best Buy before ordering yours. The best TVs don't have to cost you a ton of money, either. Once you know what you're after, you can choose the best TVs at 55 inches for prices that are comfortable for you.
FAQs:
Which is the best 55 inch TV to buy?
The best 55 inch TV for the money is the TCL 55R635.
What is the best TV to buy in 2020?
The best TVs in 2020 are the Vizio P Series Quantum X TVs.
What is the best 55 inch TV at Walmart?
If you're trying to take home the best TVs at Walmart, check out the LG 55 inch Class 4K Ultra HD Smart LED HDR TVs.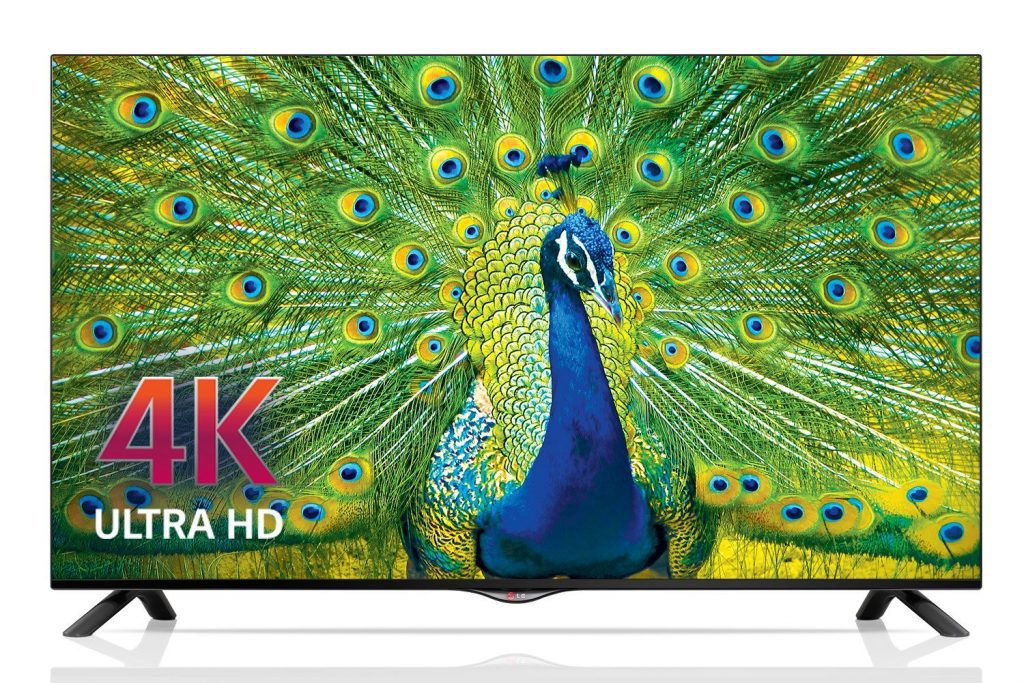 What is the best 55 inch TV UK?
The TV that's best to buy in the UK is the Samsung QE55Q90T.
Is Samsung or LG better?
Both Samsung and LG are reputable manufacturers that produce high quality TVs. LG has a slight edge over Samsung when it comes to who is regarded as having the best TVs.
What is the most reliable TV brand?
Samsung is known to be very reliable for its functionality and its build.
What's better OLED or QLED?
If you're truly trying to get the most color you can possibly get out of a TV picture, then the better of these two is QLED.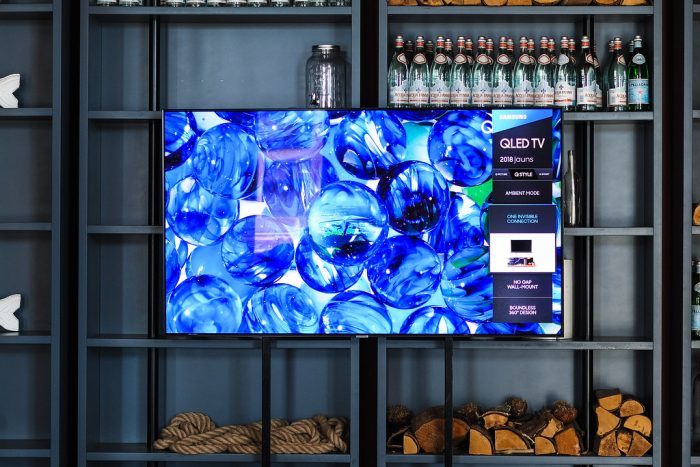 What TV has the best picture?
Go with the LG OLEDCXP Series. It's a high-end TV with a fairly high price tag but it has the best picture.
Disclaimer: FamilyHype.com (Family Hype & FamilyHype) is a participant in the Amazon Services LLC Associates Program, an affiliate advertising program designed to provide a means for sites to earn advertising fees by advertising and linking to Amazon.com.
DISCLAIMER
(IMPORTANT)
: This information (including all text, images, audio, or other formats on FamilyHype.com) is not intended to be a substitute for informed professional advice, diagnosis, endorsement or treatment. You should not take any action or avoid taking action without consulting a qualified professional. Always seek the advice of your physician or other qualified health provider with any questions about medical conditions. Do not disregard professional medical advice or delay seeking advice or treatment because of something you have read here a FamilyHype.com.