These days, our homes are much more than where we live. Our homes have become our safe spaces, our classrooms, our offices, our gyms, and more. Most of us have an increased need for better internet connections and speeds in our homes. We're finding that our existing WiFi routers aren't enough to push the connections we need for doing so much remotely through the internet. That's where a mesh WiFi system comes in.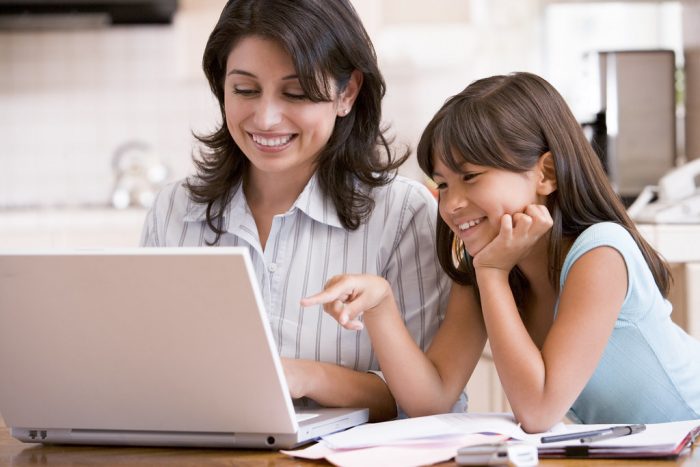 Choosing the best mesh WiFi system comes down to a few things. The size and design of your home will be a consideration that helps you determine how many WiFi units or nodes you'll want placed throughout your home. Look at the number of bands the mesh system has—dual- or tri-band. Choose a mesh router with the highest number of Mbps you can afford. Also look for ethernet ports if it's applicable to your home and the latest WiFi technology released.
It's much easier to choose the best mesh WiFi system for your home if you know more about what you're looking for. So, let's start out by talking about some details of mesh systems, and then we'll move to looking at a few that are available now.
What Is A Mesh WiFi System?
Mesh systems make your home WiFi reach farther and give you better coverage than a traditional single WiFi router would. They do it through a series of interconnected nodes that can be placed within your home so you don't get those blank spots that most of us are familiar with. You'll have better coverage for more devices at one time, along with faster speeds.
The purpose of a mesh WiFi system is to extend the reach of your internet coverage, much like what an extender does. However, in a mesh system, the nodes you place around your home will communicate with the main mesh router in an intelligent manner and only make connections when they're needed. That keeps things from slowing down anywhere within the mesh system. Mesh systems are more efficient than your traditional single router with a signal extender. 
Features Of A Mesh WiFi System—What You Should Know
We're not all tech savvy people. Luckily, you don't have to be a technological genius to make sense of a mesh WiFi system for your home. There are a few things to know about that will make choosing the best mesh system easier, even if you aren't a big techie. 
Mesh router – All mesh systems have a main mesh router that is the hub of your home internet system. It works like a regular router except that it comes with other units it will be communicating with. The mesh router is what you'll want to check the speed for, meaning the number of Mbps it is capable of running at. 
Number of units – The mesh WiFi system you decide on will come with a number of units or nodes that you'll be able to position around your home so you don't have any dark spots where there isn't good internet connection. You'll decide on how many nodes you need by looking at the size and design of your home. Medium homes can probably get by with two nodes, while larger homes or those with different wings and stories will likely need more than just two units.
Number of bands – The bands that a router or mesh system has are what the devices use to transmit data from one unit to another. The more bands there are, the less congestion you'll get, thus the less slowing. Experts recommend getting a mesh WiFi system that's at least tri-band. This is because it allows the main mesh router to dedicate one whole band for communication between nodes within the system, only.
WiFi speed – Most of us are familiar with WiFi speed because we already have a router. It's important that you look at the WiFi speed associated with the mesh systems you're considering. It doesn't guarantee you'll get the indicated speed all the time, but it does tell you what amount of bandwidth is available for all of your devices. The higher the number of Mbps, the more bandwidth it has for pushing faster speeds.
Ethernet ports – Should your home have ethernet wired in, it's best for you to get a mesh WiFi system which comes with ethernet ports. You will get better connectivity and speed from mesh systems that are run through ethernet.
WiFi technology – In 2020, technological advances resulted in the roll out of WiFi 6. If you want the latest and fastest in internet source technology, choose a mesh system that runs on WiFi 6. It will cost you more but you'll get the fastest connection speeds and better handling of congestion.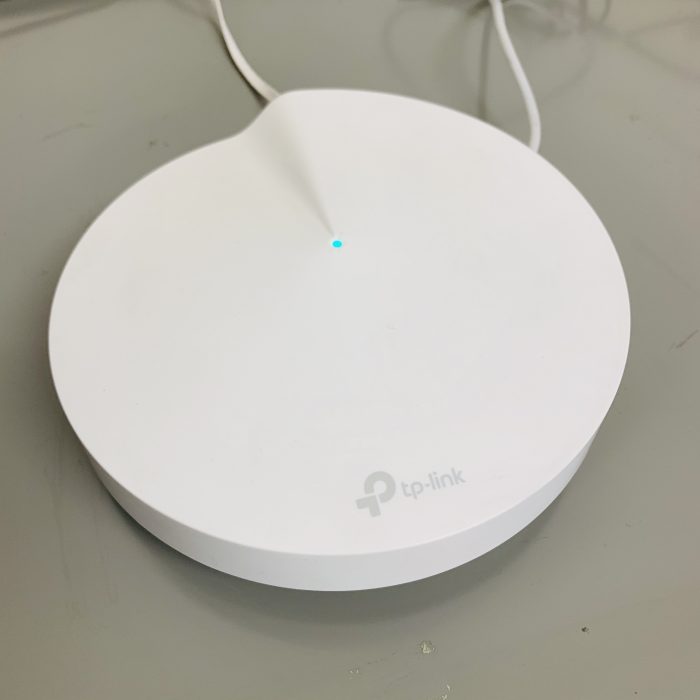 What Does A Mesh WiFi System Cost?
The cost of mesh systems vary, like most other consumer products. You can plan to spend more for a faster mesh router, for one with more extras like parental controls, and for the latest and greatest in mesh system technology. You'll also pay more for a mesh system that comes with more units.
You can get a decent mesh system for a couple hundred bucks. If you're wanting something that's more complex and faster, you'll be looking more towards the upper hundreds range. 
The biggest thing to remember here is to look for the mesh system that's going to make the most difference for you and your family's usage. Match the mesh router and additional units to what is needed in your home. 
Also, when you're comparison shopping, which we definitely recommend you do, make sure you're comparing each mesh system to another that's equal in its features. If you're looking for the best price for a mesh router system, you don't want to be comparing systems that don't have the same components or specs.
Now, we can get a look at some of the mesh router systems that are currently available.
Best Mesh WiFi Options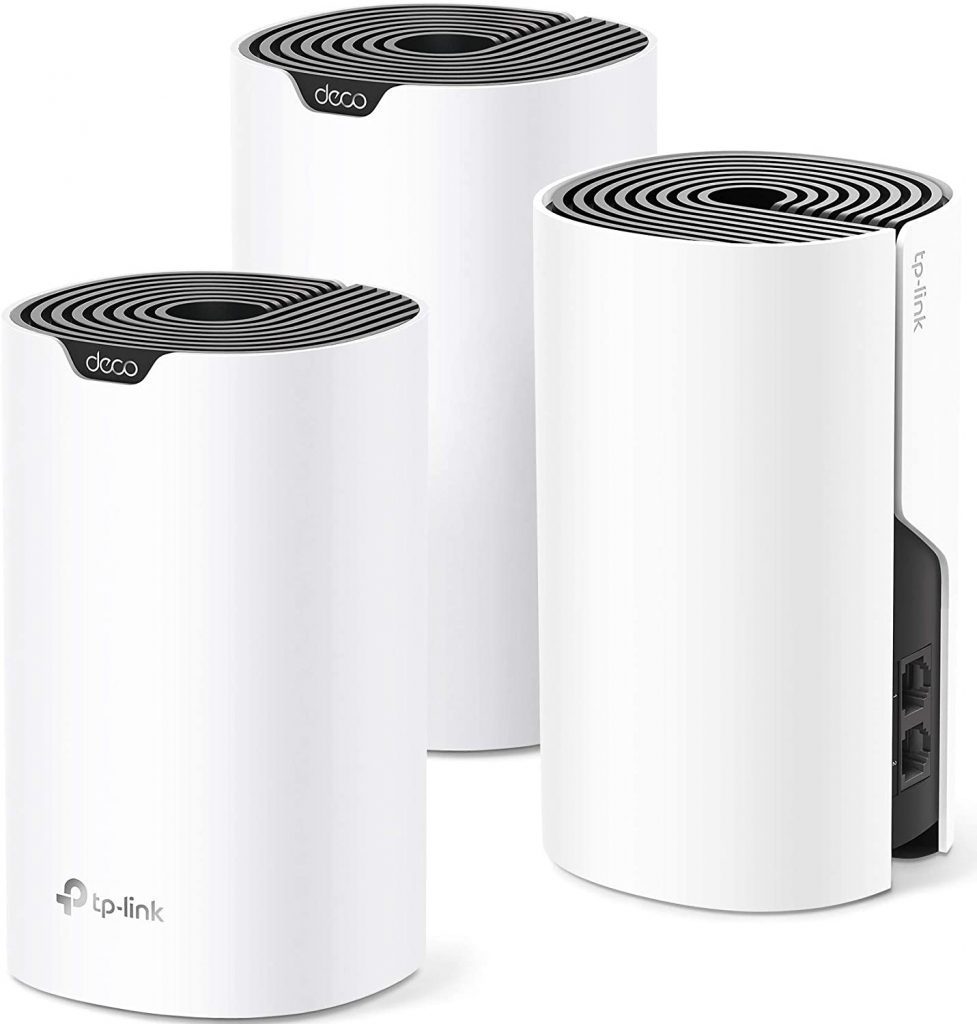 This is a moderately priced mesh system that goes for well under $200. It can give you up to 5,500 square feet of coverage. It comes with three units that will work together to give you complete coverage throughout your home under one network name. This system also comes with some extras. It's Alexa enabled so you can use voice control with your mesh system. It can provide connections for up to 100 devices. And, it has integrated parental controls that allow you to set limits, filter content, and more. 
Pros:
Easy setup
Very affordable
Broad coverage area
Seamless operation
Ethernet port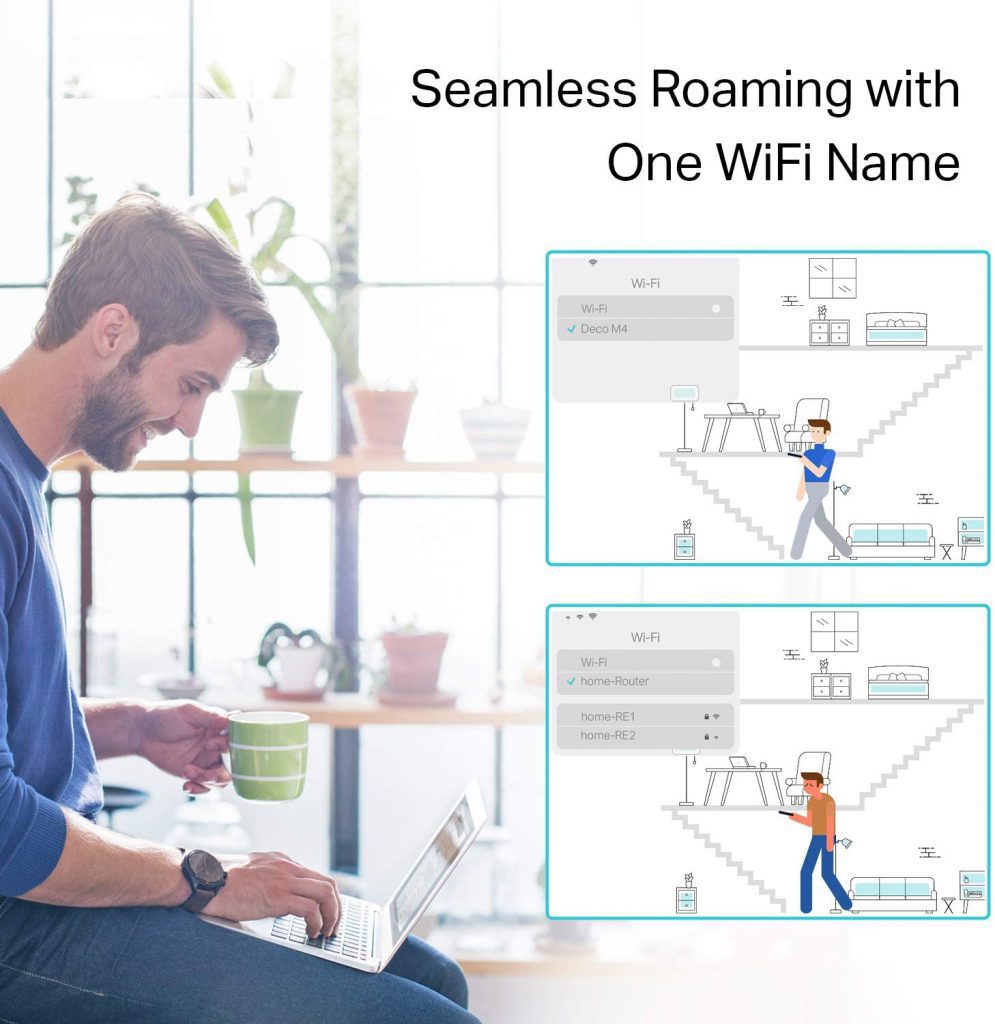 Cons:
Only dual-band
Doesn't run WiFi 6
Security not strong enough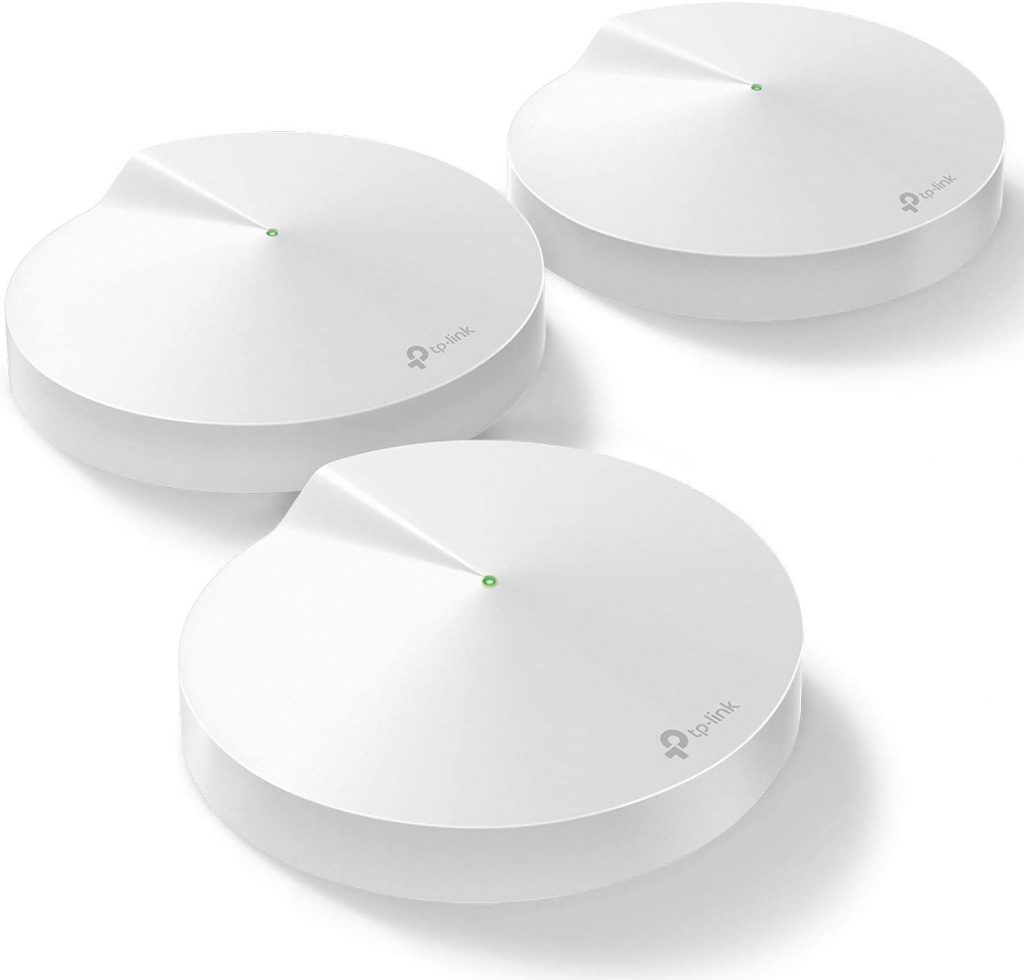 This is another mesh system by TP-Link. It's slightly faster than the one listed above so it costs a little bit more. Essentially, though, it comes with a lot of the same features. You'll have the parental controls, anti-virus technology, 5,500 square feet of coverage, and seamless WiFi that is stable no matter where you are in your home. You'll also get the routing technology by TP-Link that chooses the fastest route every time you connect. 
Pros:
Awarded highest customer satisfaction for wireless routers by JD Power
Easy and fast setup
Alexa enabled
Broad coverage
Adaptive routing so no loss of speed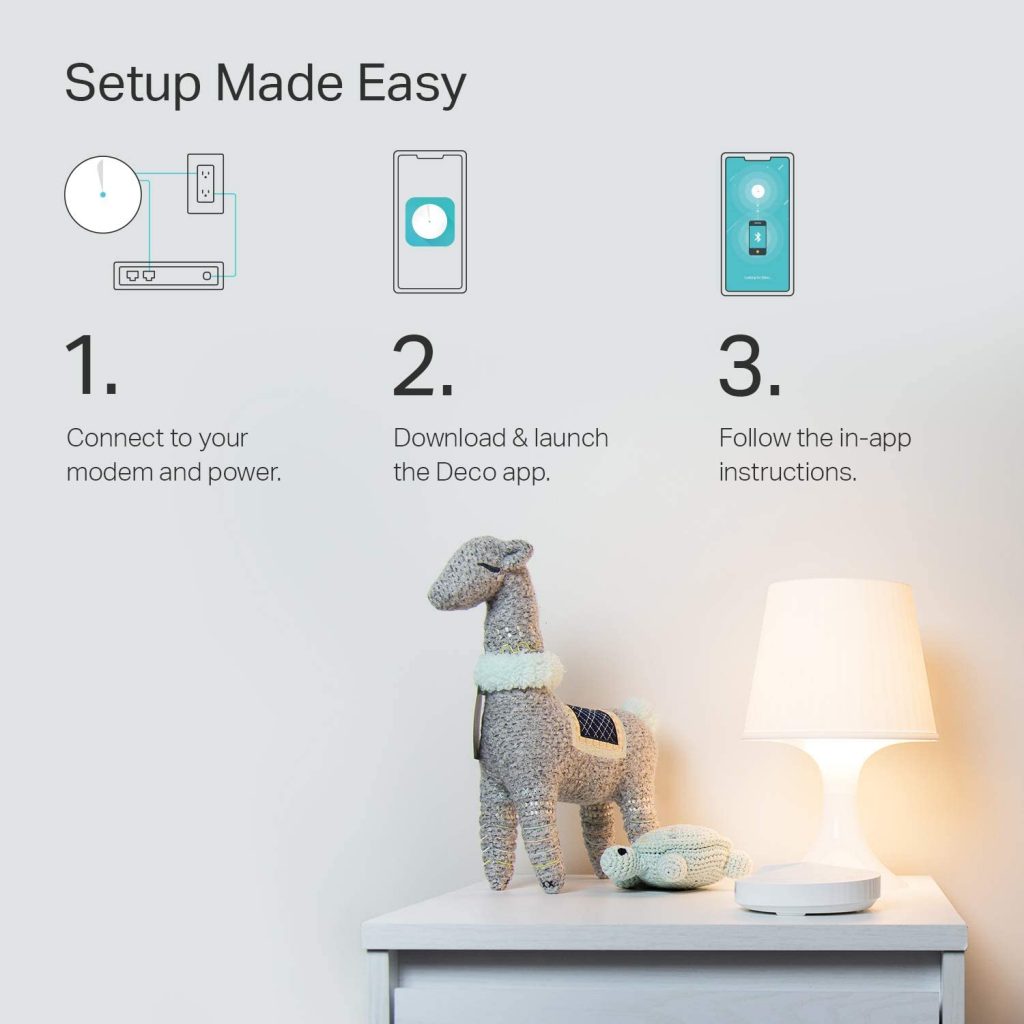 Cons:
Setup can only be done through app
Not fast enough for heavy gaming
Restart of the deco nodes takes a bit of time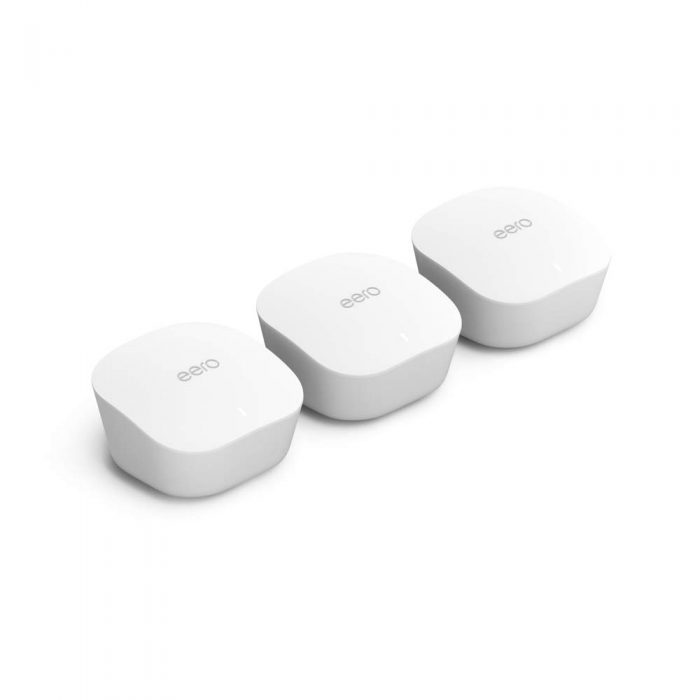 The Amazon eero mesh system is made to cover up to 5,000 square feet of home. It's been upgraded to support Apple HomeKit capable routers. You can have your internet set up to cover the whole house in less than 10 minutes. You'll be able to monitor the use of your network through the eero app that is compatible with both iOS and Android. Use Alexa to control your WiFi settings for the whole home or for individuals with your voice. You'll get a 30 day trial with the Secure+ subscription service, too, which will safeguard your network and all of your online data.
Pros:
Setup works with your existing internet provider and modem
Automatic updates keep your system in the best working order
Expand your system easily if needed
Intelligent routing of connection to avoid congestion
Fast and easy setup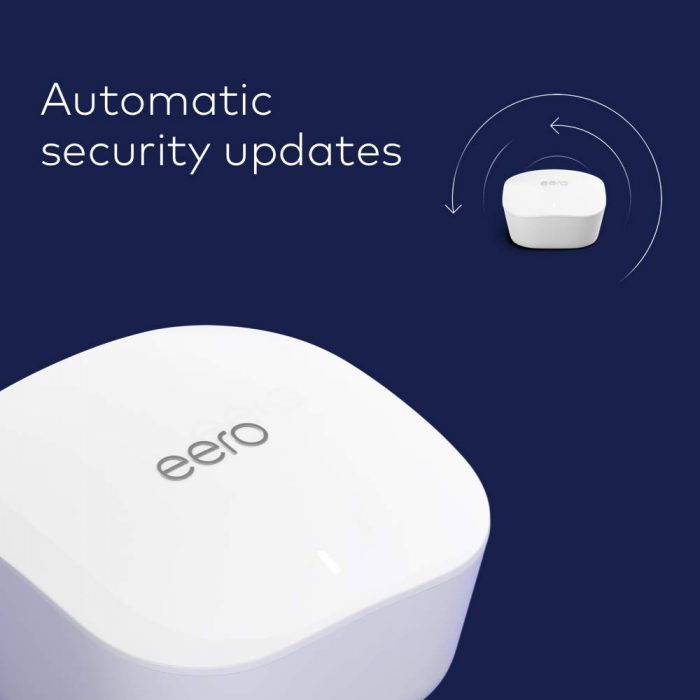 Cons:
Dual-band technology
Lack of more advanced control features for your network
Connections drop sometimes when further away from node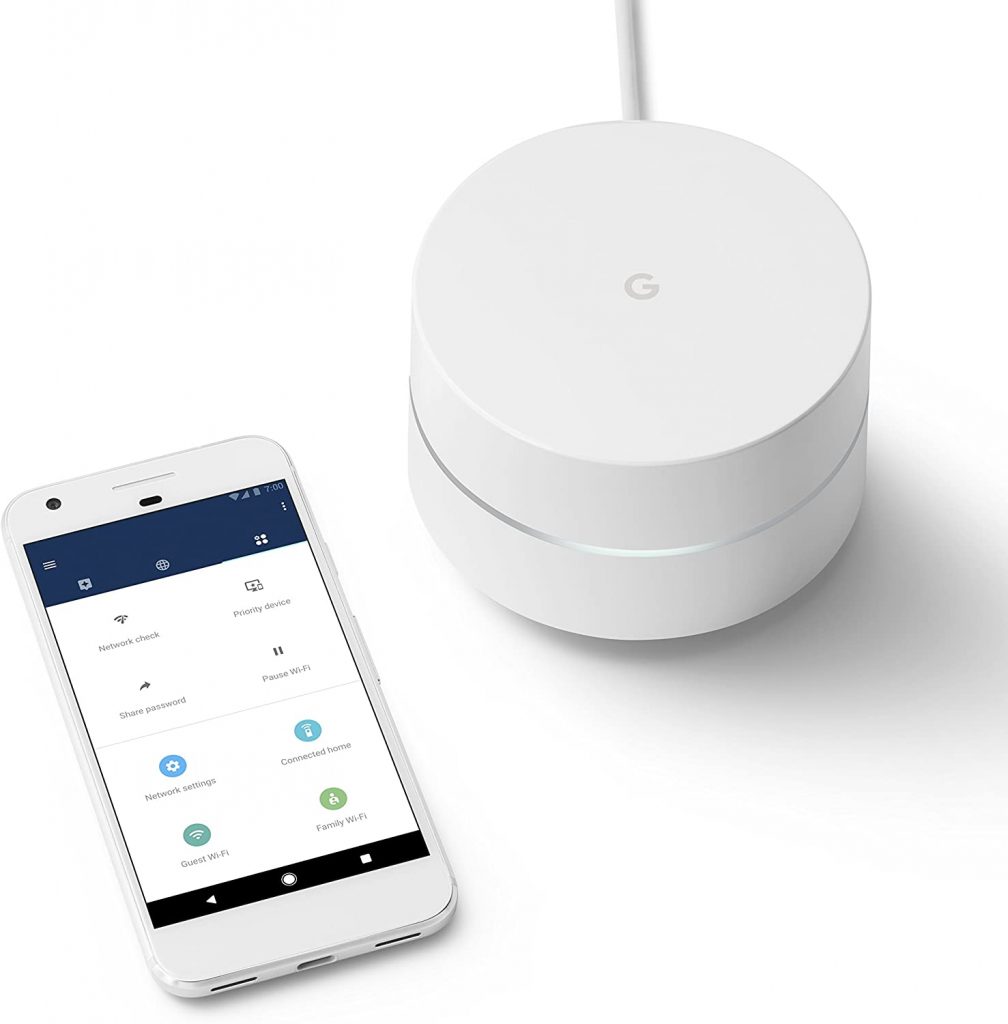 The Google Nest WiFi mesh system is a little more expensive than the others on this list. It's comparable as a three pack that functions as a dual-band system. The coverage area is slightly smaller at 4,500 square feet. You'll do your setup and control the Nest WiFi network through the Google Home app that is super easy to use. If you find you need more coverage, it's easy to expand your Nest WiFi network coverage by adding another node. It has two ethernet ports per unit and the whole system is compatible with any other Nest WiFi or Google WiFi devices.
Pros:
Versatile mesh system that allows for easy expansion
Automatic security updates of Nest WiFi to keep you protected
Guest network is available for setup
Google Home app is user friendly
Plenty of parental controls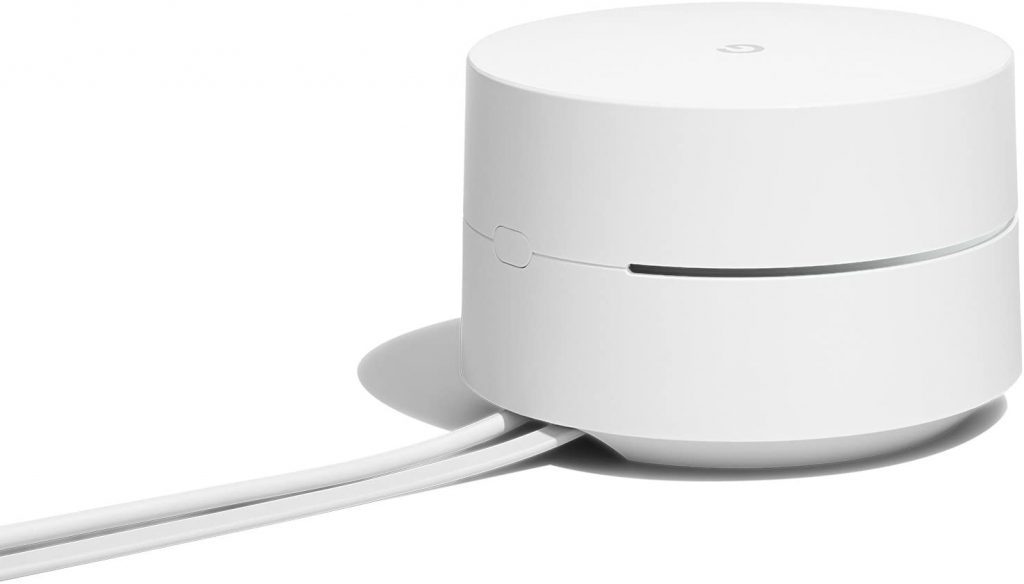 Cons:
Pricier than similar systems
Not compatible with all routers
Power plug is large and takes up two spaces on power strips
Advanced control features for network lacking
Conclusion
Never has it been more important to have reliable WiFi coverage in our homes as it is now. Choosing the best mesh WiFi system doesn't have to be a daunting task. Now that you know what you should be looking for, it should be much easier for you to compare the different systems out there so you can make the right decision for the mesh WiFi pack to fit your home. Compare prices for systems that include the same type of features and choose a mesh system that will do away with the coverage frustrations you've been dealing with in your home. You'll have seamless internet coverage for your whole family's online needs with your choice of the best mesh WiFi system.
Disclaimer: FamilyHype.com (Family Hype & FamilyHype) is a participant in the Amazon Services LLC Associates Program, an affiliate advertising program designed to provide a means for sites to earn advertising fees by advertising and linking to Amazon.com.
DISCLAIMER
(IMPORTANT)
: This information (including all text, images, audio, or other formats on FamilyHype.com) is not intended to be a substitute for informed professional advice, diagnosis, endorsement or treatment. You should not take any action or avoid taking action without consulting a qualified professional. Always seek the advice of your physician or other qualified health provider with any questions about medical conditions. Do not disregard professional medical advice or delay seeking advice or treatment because of something you have read here a FamilyHype.com.