Wanna go backpacking? Don't forget to bring your best rain poncho for best experience. What's the best backpacking rain poncho? Know more about rain poncho for hiking in this article.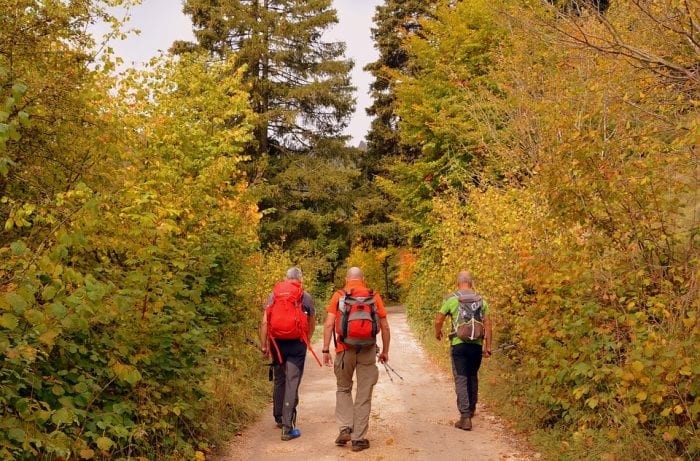 Getting outside and going for a walk or a hike is probably more important now than it's ever been. Going backpacking is a great way to enjoy the outdoors and get some good exercise in while spending quality time with the people you love.
For the most part, backpackers are outside for long periods of time, and often in places where the cold weather can change very quickly. The tools and other items you keep in your backpack underneath when you go for a nice hike should be things that will nurture your body or protect you in the event of a storm. One of those items should be a stylish rain poncho. For a hiker, rain can turn a really nice walk into a soggy, uncomfortable chore. Most rain ponchos keep backpackers dry, though.
What Are Rain Ponchos?
Rain ponchos are pullover tops that you can put on over your clothing to keep them and yourself dry when it starts to rain. They're made of waterproof fabrics and materials that are different than raincoats because they're lighter weight and easy to store in a purse, large backpacks, or other type of bag. In most cases, you would just keep a poncho with you for times when you're outside and get caught in the rain.
Rain poncho buying isn't necessarily as straight forward as you may think, however. There are different types of them. You'll find some that are simply designed to provide a means of keeping your clothing dry at events like a baseball game, and other types like a rain poncho for hiking that might be a little more heavy duty. We want to look at what the top backpacking poncho is so you know what to pack in your large backpack.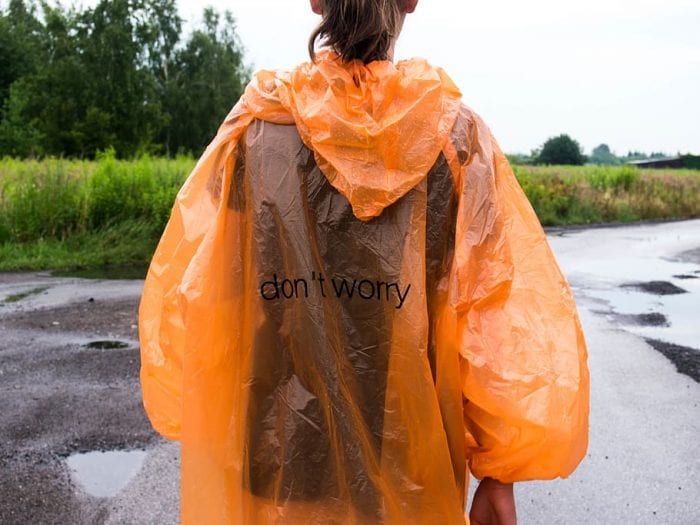 Uses for Rain Ponchos—Are Ponchos Good For Hiking?
People can use rain ponchos for anything they're doing outside. Some of the popular places people take ponchos include:
Theme parks
Sports games
Outdoor tourist attractions
Festivals
National parks
and yes…hiking trails! Rain ponchos are a great idea for any hiker's pack. You should always have one with you when you go backpacking. Keep in mind, though, that even a large backpack like the one you'll take for backpacking trips only has so much room. You need to find the right poncho because it will be made for taking up only a small amount of space in your pack.
Do Rain Ponchos Keep You Dry?
The rain ponchos do keep you dry because they're made of ripstop nylon that's still lightweight but does a good job at keeping water out. You should look for one that's large enough to give you full coverage for your clothing but not so big that the hole for your head allows a lot of water to seep inside. You can also look for one with an adjustable drawstring hood. If you can make the hood tighter to keep out rain, you'll be able to stay more dry.
The one downside for a rain poncho when it comes to keeping you dry is when the rain comes in with a lot of wind. Mountain hiker rain storms often are accompanied by a lot of wind, so that's something to consider if you're going to be doing most of your hiking in the mountains. You'll want to find something that will be good at keeping out rain and wind. This will require a material that is high density and heavy duty.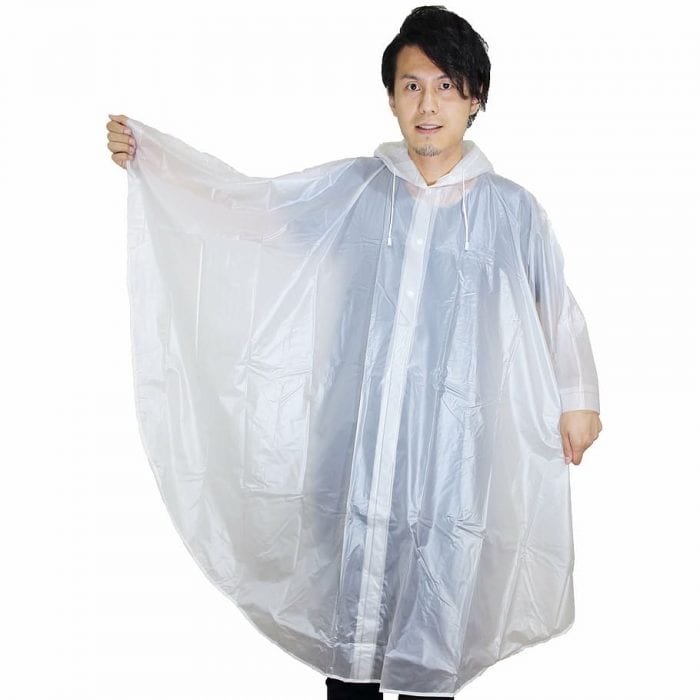 Which Is Better, Poncho Or Raincoat?
For those who are looking for the top rain product for backpacking, a rain poncho is going to be better than a raincoat. They offer better ventilation than your typical rain jacket. When you're doing something active like hiking, there's a good chance you'll get hot and sweat some. You want there to be enough airflow to allow your skin to dry. The ideal rain ponchos will give you the good airflow you'll want on your hikes. A rain jacket will be more fitted to your body making it harder for there to be good ventilation.
Another plus is it doesn't cost as much as a raincoat usually does. There are even disposable poncho versions that won't cost you more than a buck. You can buy a reusable rain lightweight poncho for as low as $10. If you're looking for the best backpacking poncho that's high quality and going to last you a long time, you will have to pay a little more. You'll pay more for something with a good adjustable hood, too.
Other reasons why they are better than raincoats are they're lighter so you won't be adding much weight to your pack, they give you more coverage than raincoats because they drape down usually to your knees or lower, and you can even put it on over your backpack if you get a large one meant for a pack cover, also. Most of the time a hiking poncho or a backpacking poncho comes in a convenient little storage bag, too, that's super easy to pack. You can also use your waterproof poncho with your pack more because they're often large enough to go over your backpack, too.
What Is The Best Rain Poncho?
One of the top rain ponchos on the market is the Frogg Toggs Ultra-Lite Poncho. It's super light-weight, has snaps on the sides to help keep it in place, has an adjustable hood for added weather protection, and the material it's made of is very breathable to help you stay dry and cool. The Frogg Toggs Ultra Lite Poncho comes with a storage pouch to keep it protected in your bag, too. All of the materials it's made from can be recycled, also, as an added bonus. You can buy the Frogg Toggs Ultra Lite Poncho at a number of different retailers, and it can be found on Amazon, as well.
Another option for the top hiking poncho or backpacking poncho that's really good for places where this a lot of heavy rain, is the Sea to Summit Tarp Poncho. Sea to Summit makes products that are targeted at people who do some serious backpacking trips. Their Sea to Summit Tarp Poncho has more coverage than a regular hiker rain poncho and is more heavy duty than the Ultra Lite. It's large enough to cover your pack but is still lightweight enough to be tucked into a storage bag that will easily fit in your backpack. The price of the Sea to Summit Tarp Poncho is higher than most others because it is one of the best backpacking ponchos on the market.
One last option is the Terra Hiker Rain Poncho. It's super durable made of heavy duty blended nylon. It's large enough to cover your backpack. It's lightweight and has good ventilation. It's also very versatile and can be used as a tent-like tarp by hanging it with cords or rope through the thickened eyelets. The versatility of the Terra Hiker Rain Poncho, combined with its affordable price makes it one of the top disposable hiking ponchos on the market.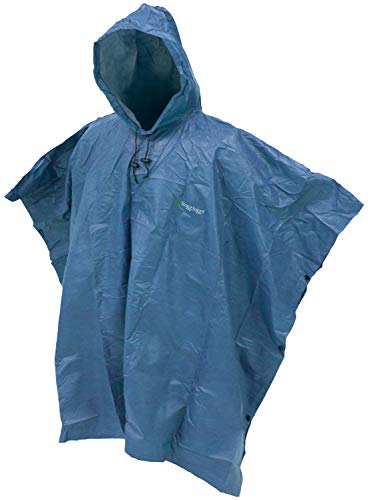 Who Invented The Rain Poncho?
Before there could be a rain poncho, there had to be a waterproof material to make it out of. That material started with a chemist named Charles Macintosh in the year 1824. He created large rubber sheets that were later used to make wearable garments out of.
Originally, the rubber material was used to make various styles of raincoats. But, in the 1930s, a rubber rain poncho emerged and became quite popular because of how easy it was to put it on and take it off. While many updates have been made to the best backpacking poncho and the best hiking poncho to make them better for their intended uses, the concept is still the same. Wearers get a rain poncho for waterproof coverage.
Where To Buy Rain Ponchos To Protect Me From Hiker Rain?
You may not have noticed before, but you can find some of the top rain ponchos at the stores you shop at all the time. They are sold at some of the top known retailers in the world. You'll find them in big box stores, discount retailers, outdoor stores, boutique shops, and even home improvement stores. Let's take a look at some well-known retailers to see if they sell rain ponchos?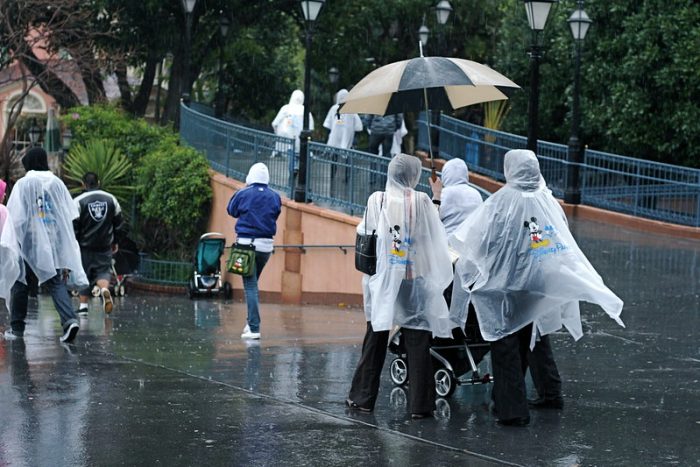 Does Home Depot Sell Ponchos?
Home Depot sells a few different versions of a rain poncho. These may not be the best for backpackers who are going to be encountering hiker rain in the mountains or on heavily wooded trails, but they could be good for other kinds of hikes and different activities. A hiker rain poncho for serious hikes in the mountains or through rough terrain where weather changes frequently and quickly should be made of a more heavy duty material than what you'll likely find at Home Depot.
Does Walmart Sell Rain Ponchos For Backpacking?
You can buy everything from packs of disposable rain ponchos to the Frogg Toggs Ultra-Lite Rain Poncho we mentioned earlier at Walmart. The backpacking poncho by Frogg Toggs the Ultra Lite takes up virtually no space in the large backpack you'll need to fill with all of your other supplies. They sell a large array of them so you can find the best rain ponchos for meeting your different needs.
Does the Dollar Store Sell Rain Ponchos?
While the Dollar Store does sell ponchos that are great for one-time use, like at a baseball game or something similar, they don't sell any of the best rain ponchos, like the Frogg Toggs Ultra Lite Poncho or the Terra Hiker Rain Poncho, that will give you good protection against hiker rain storms. Backpackers will likely want to look for a rain poncho somewhere else.
Does Family Dollar Have Rain Ponchos?
Similarly, you can find a rain poncho at Family Dollar, however, just like the Dollar Store, they're meant for emergency situations where you're caught by surprise. You won't find the top rain ponchos that are reusable with a storage bag or with an adjustable hood and are meant for dealing with hiker rain at this retailer. They'll just have a very cheap rain poncho for waterproof coverage in light rain.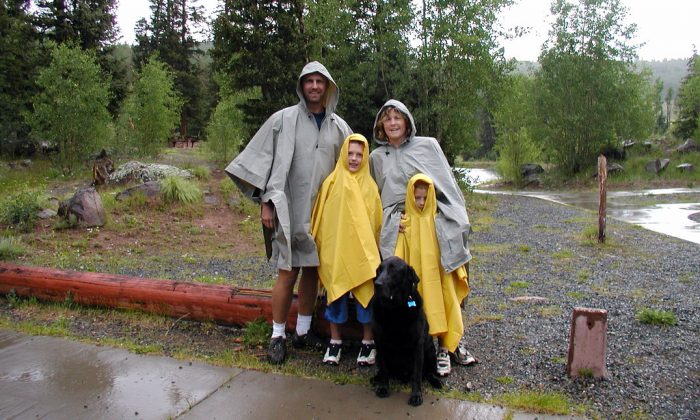 Does 5 Below Have Ponchos?
5 Below has a better rain poncho for those who will be backpacking in areas where they may encounter some hiker rain storms. One of their top rain ponchos comes in a few different colors and has a tidy little storage bag to store it in that makes it easy to pack. It's lightweight, long for good coverage, and is large enough to fit most people.
In the End, the Top Backpacking Rain Poncho Is…
The one that fits you best while serving your needs for the type of environment you're going to be backpacking in. You'll likely want one that is reusable, lightweight with good ventilation, long enough on your arms and body to give you the best coverage while still fitting in a small storage bag, and has snaps or other design features like an adjustable hood that keep it in place better in the wind. The right rain ponchos will keep you dry wherever you are should the rain start falling and fit into whatever liter backpack you have without taking too much space, so make sure you include one on your backpacking essentials packing list before heading out on any of your hiking adventures.
FAQs
Are All Ponchos Waterproof?
What Is a Good Rain Poncho?
Are Ponchos in Style for 2022?
Are Ponchos Reusable?
Can You Wash Plastic Ponchos?
What Are Ponchos Good For?
Do Ponchos Protect from the Sun?
How Much Are Disney Rain Ponchos?
What Poncho Does the Army Use?
Can I Wear a Poncho on Splash Mountain?
What Is the Best Material for a Poncho?
Are Ponchos Fully Waterproof?
Are Ponchos Good for Camping?
Is a Poncho Good for Trekking?
How Do You Waterproof a Poncho?
Last Updated on April 11, 2023 by Inma Barquero
DISCLAIMER
(IMPORTANT)
: This information (including all text, images, audio, or other formats on FamilyHype.com) is not intended to be a substitute for informed professional advice, diagnosis, endorsement or treatment. You should not take any action or avoid taking action without consulting a qualified professional. Always seek the advice of your physician or other qualified health provider with any questions about medical conditions. Do not disregard professional medical advice or delay seeking advice or treatment because of something you have read here a FamilyHype.com.