Summer is the perfect season for summer vacation nail designs. Vacation vibes are just around the corner, after days of working hard at school or work, you deserve a vacation manicure, not for your next vacation but now. What are the best nail designs for a summer vacation?
With so many nail designs to choose from, it can be difficult to find the perfect design for your next summer vacation. To help you out, here are some of the most popular summer nail designs and tips on how to get your vacation nails done for the summer.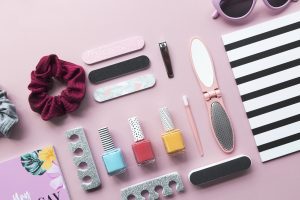 Top Nail Ideas
There are so many different cute designs that you can try this summer. From glittery nails to simple stripes, there is something for every girl. Isn't it fun to think about all the styles you can do with your nails?
Cute joyful face nails will be big in summer 2022. Smiley faces, no matter how small or large they are, have always been a favorite of mine. Whether placed on top of a nude foundation, on solid nails, or inside flowers, they're always a hit.
If you're not a fan of neon colors, consider something more muted like pastels. They're fantastic for the warm weather and can be worn with just about everything. Summer 2022's pastels nail color trends include rainbows, lilacs, blue, hot pink, soft pinks, and orange nails. In addition, you'll see just a lot of paste with miniature flowers incorporated into it. Just make sure to pick a color that fits your skin tone; everything must be a match.
Nails painted in a gradient pattern have a variety of colors on them. Gradient manicures in vibrant and brilliant colors are really popular this summer. Another popular trend is to add geometric patterns, clouds, flowers, palm trees, and more over gradient nails.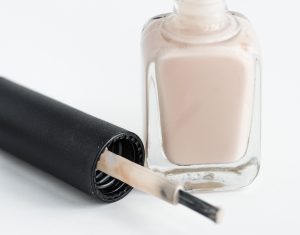 Variety of Colors For Each Nail
It used to be a safe bet to paint all of your nails the same color. There are so many hues of nail paint to pick from nowadays that the tendency is to experiment with them all! You can have a lot of fun, especially in the summer, with a variety of neons, pastel rainbows, and other brilliant hues. If you prefer the look of French tips but don't want to paint your whole nail in color, you can color just the tips of your nails in different colors. Also, consider using diagonals or abstract shapes as design elements.
Abstract nails are a major trend. The versatility of abstract nail art or painting is one of its most appealing features. You don't have to paint all of your nails the same way. Do not be hesitant to experiment with abstract painting ideas, such as splatters and dots in a variety of shapes.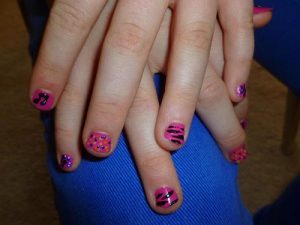 You can't go wrong with fashionable waves for a summer look. Nail polishes in brilliant hues can be mixed together, or you can keep to a sunset color scheme. There are a plethora of possibilities when it comes to applying waves to one's nails with nail polish. Alternatively, you can splash various bezier curves on top of a nude-colored nail to create a wave pattern. You can experiment and create various kinds with your nails.
It's a great time of year for ombre nails. The vibrant colors will look great on you with a sundress or shorts. When you do ombre nails, you use a single color and gradually darken it.  Start with a light undercoat and then sponge on the color you want to obtain this look. Keep in mind that light undercoats will eventually get darker with additional coats.
For some, vibrant fruit nail designs are right on trend. For the nails of watermelons, pineapples, oranges, and limes, go for bold colors. Adding exotic fruits like dragon fruit, which has a pink rim and a black-speckled center, is another big fad these days. If you're a fan of yellow, consider a design using lemons. Clay nail slices in fruit shapes like these can be put to your nails to create a distinctive design as part of the fruit nail trend.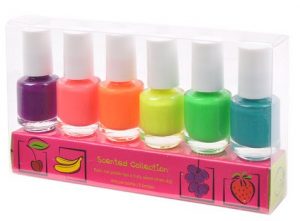 Rainbow manicures are perennially popular, and they'll be around well into the summer. There are numerous ways to achieve different shades of the rainbow on your nails. You could do a rainbow with flowers at the end or paint clouds on the nail's tip. Alternatively, you could paint the entire nail in a rainbow pattern. Finally, if you want a bright and cheerful manicure, try using rainbow polka dots. With rainbow designs, hot pink is a terrific accent hue that works well with bright colors. If you're not into these colors for your nails, you can opt for muted colors like nude and almond nails, which have also become a trend now.
How To Care For Nails
Follow these tips to make manicures last throughout your whole vacation:
If you have coarse skin on your feet, a nice bath can help soften it; however, if you have more sensitive skin on your fingertips, it is not required to soak. After the mani is complete, you should avoid immersing your fingertips in water (such as in warm baths). Over time, the water can make your nails brittle and dry as well as stretch and expand, which can remove the color.
Use conditioning polishes.
Because weak and brittle nails allow lacquer to chip more easily. After all, how long would a lacquer last on nails that are prone to splitting and breaking? If you're looking for a product that will last longer, look for one that contains moisturizing and nourishing compounds (and eliminate formaldehyde, toluene, and camphor, ) rather than drying chemicals.
Use cool air to dry your nails.
You can use a fan or a hairdryer to speed up the drying process. If the latter is your preference, be sure to maintain the thermostat set to cool: The bubbles in the polish make it simpler for the polish to chip in the future. Cold air dries nails faster than hot air and has the added benefit of not drying out the skin around the nails.
In spite of what you might think, chomping away at your polish will make it smear faster. For those who often bite their nails or cuticles, following suggestions can help them kick the habit for good. A few high points? Taking a short walk or doing some breathing exercises can be useful for some people, while others may have to find alternative ways to keep their hands busy.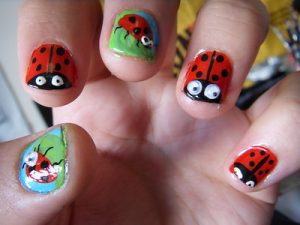 What are your thoughts about the tips above? What are your favorite nail polishes? Bookmark the Family Hype page for more fashion tips!
FAQs
What nail color is best for vacation?
What nail shape is in for summer 2023?
How should I do my nails for vacation?
What nail colors are in right now 2022?
What is the new trend?
The new trend in nail design is incorporating natural negative space, leaving portions of the nail bare while adding intricate designs around it. Metallic accents are also popular, adding a touch of shine and sophistication.
Should I paint my nails for the summer break?
What are the top ideas for short nails?
For spring, try pastel shades and delicate floral designs to embrace the season's blooming flowers. In winter, opt for cozy, dark hues and snowflake patterns to reflect the frosty atmosphere. For a tropical twist, experiment with vibrant colors and palm leaf or pineapple motifs to bring the warmth of an island paradise to your short nails.
What nail color is most elegant?
The most elegant nail color is often a classic nude or soft pink, as they create a polished and sophisticated look. Browse through Instagram to find inspiration from various influencers and nail artists showcasing their elegant nail designs.
When should I get my nails done for a trip?
To ensure your nails are looking their best for your vacay, it's a good idea to get them done 1-2 days before departure. This will give you enough time to capture the perfect image, while also keeping your beauty game on point throughout the trip.
What is the most popular nail shape right now?
What type of nails are best for vacation?
How do you take care of your nails in the summer?
To take care of your nails in the summer, keep them well moisturized by regularly applying cuticle oil and moisturizing hand creams. Additionally, protect your nails from prolonged exposure to water and harsh chemicals, and consider using sunscreen to prevent discoloration or damage to your summer nails.
Why are nails stronger in summer?
What makes nails grow faster in summer?
What are the best summer nail polish colors for fair skin?
Light pastels and bright shades, such as coral, mint green, or lavender, make a beautiful coat of nail polish for fair skin during summer. Embrace your love for nail art by experimenting with these colors to create stunning, season-appropriate designs.
Last Updated on May 6, 2023 by Bernadine Racoma
DISCLAIMER
(IMPORTANT)
: This information (including all text, images, audio, or other formats on FamilyHype.com) is not intended to be a substitute for informed professional advice, diagnosis, endorsement or treatment. You should not take any action or avoid taking action without consulting a qualified professional. Always seek the advice of your physician or other qualified health provider with any questions about medical conditions. Do not disregard professional medical advice or delay seeking advice or treatment because of something you have read here a FamilyHype.com.