Why do construction laborers need the right food containers for them?
Construction workers have tough jobs that often keep them out in the sun all day and busy throughout their entire shifts.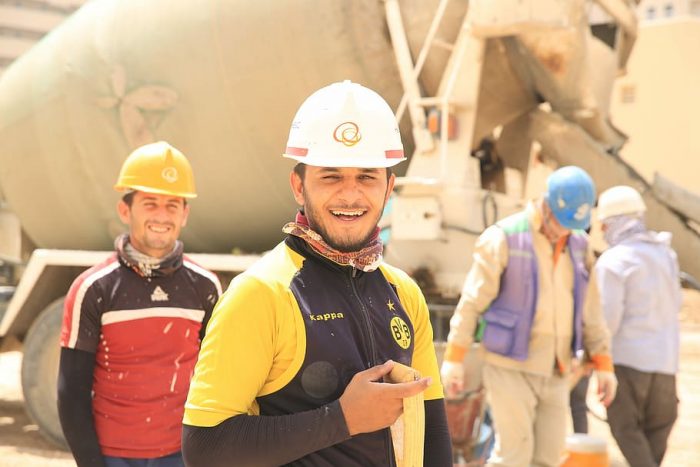 There are certainly breaks, but most of the time they won't be long enough to run to your favorite fast food joint or the nearest grocery store from their job site to grab something to eat. That makes a good, reliable lunch box essential for these jobs.
Finding the perfect food container for them requires that you look for one that has a lot of space, will be able to keep food cold or hot meals, and is durable enough to make it through the rough and tumble environment that goes along with construction work. It needs to be impact resistant, have at least two compartments or separate insulated compartments/insulated front pockets, is easy to clean, be leak-proof, and is made of super heavy-duty materials.
In this article, we're going to look at some of the top food containers that construction workers can use and the reasons that make them the right choices. We'll also touch on some other facts about adult lunch boxes because not all construction workers do the same type of job.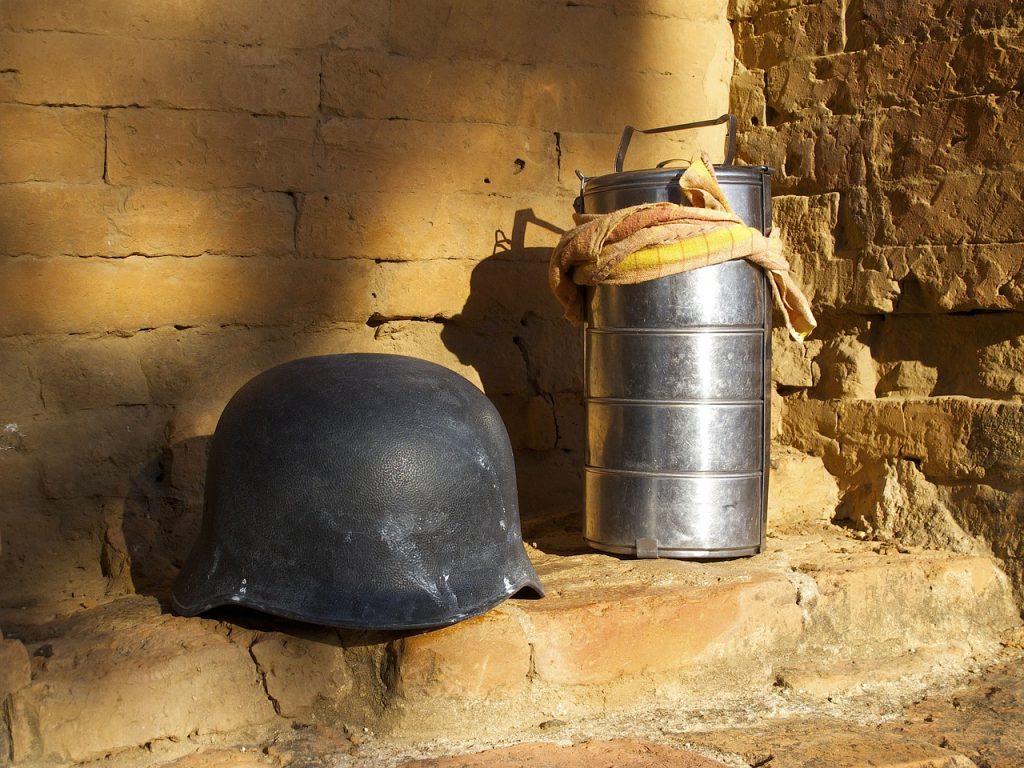 What Are The Things We Need To Consider When Looking For A Good Lunchbox? 
Obviously, we might vary in our priorities as to what is most important in a lunch box. Some of you may say the best lunch boxes are the ones you can pack a ton of food in. Most users say it's not the size, but the quality of the insulation that matters more. Still, some will say the more high quality features that are built into the design will make for the ideal food container. You can decide what's most important for yourself, but generally, you should look for a few features when you're trying to determine which is the right one for you.
Size of the Lunchbox
The size you want will depend on how much food you need to have with you for the day and where you will be storing it when you're at work. You'll need enough storage space to fit all of the food and drinks you will need for the entire day or night.
Durability of the construction worker's lunch box
This is more important in some situations than it is in others. For construction workers, durability is something that should certainly be considered. You'll want to look for an insulated one that's impact resistant. You need to also consider the materials used for the outer shell of the container.
Lunch Box: soft-sided cooler Or Hard Exterior? Which is better?
This feature mostly depends on preference and personal situation. For instance, if you are carrying your food in a backpack to work, it might be tough to use a hard lunch box. However, construction workers that could be banging their food boxes around might need to go with a hard lunch box that's made from impact resistant materials to keep their food protected inside. The perfect one is made from a number of different materials. You can find everything from an insulated perfect cooler bag to a stainless steel lunch box to a traditional food cooler. The key here is to choose the best lunch boxes for your own situation.
Construction Workers Lunchboxes Handles
Construction work often requires you to eat right out on the site, or at least close by. That means the handles you have on your favorite lunch container are important. It's better to look for something with a top handle that's easy to carry around.
Lunchbox – Ease Of Cleaning and Maintenance
Not only will the food inside the box make it dirty, but the work site will also do plenty for making a mess of your food container, too. You're going to want to look for something that's easy to clean with warm soapy water. Stainless steel lunch boxes are a good choice for this reason. They're easy to clean, and maintain food hygiene and high quality.
Lunch Box – Resistant to stains and dirt
Along with the ease of cleaning goes the resistance to stains. Laborers risk getting stains from the inside and the outside of the container, so you'll want the box to be stain-resistant. Look into what the main compartment is made from soft cool boxes or lined with as this is one place where it can easily get stained.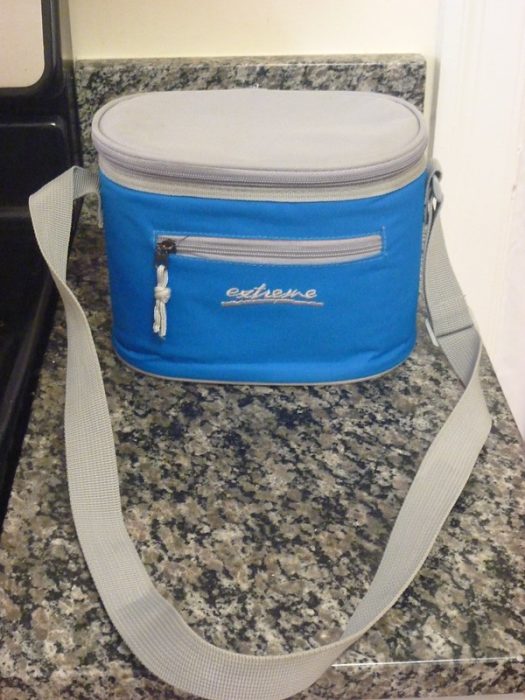 What Is The Right Lunch box To Give to Adults and Skilled Laborers?
Adult food containers can be found in the old classic double-latch box that was traditionally associated with factory workers. The Stanley Classic Lunch Box is one such option. You'll have plenty of room for a good sized meal and some snacks. You'll also be able to fit a drink thermos in the lid that will stay secured with metal brackets. The Stanley Classic is one of the best lunch boxes for construction workers and adults, in general. There is a large main compartment in the Stanley Classic that can fit plenty of food and drinks for your work day.
You can find some good coolers that are great for adult use, as well. Some of the brands that make good, durable coolers include Yeti, Duluth Trading Company, Klein Tools Tradesman Pro, Carhartt Deluxe, and Igloo Playmate.
What Is The Top Adult Lunch Bag?
Adults should certainly look for an insulated lunch bag. One that comes with food containers included isn't a bad idea, either. If the containers are included, you know they fit well in the bag and exactly how much room you'll have left for other items with them in there. You also want those containers to be microwave-safe, as many times there are microwaves available for adults to use in places of work. An insulated lunch cooler bag should have a main compartment that is large enough to keep all of your food and drinks cool for an entire work shift.
One of the best lunch bags for adults is the Hydro Flask 8L Lunch Tote. It has lots of room, doesn't weigh much, is well insulated, and can be purchased in several colors. It might not be the top choice for a work site, however. For that, a great one is the Zojirushi Lunch Bag & Stainless Steel Lunch Jar, or the Carhartt Deluxe Cooler Bag. The Carhartt Deluxe Cooler Bag comes in two different colors, brown and black, includes compartment-insulated spaces along with the large main compartment, is water-resistant and is easy access for a construction worker to carry.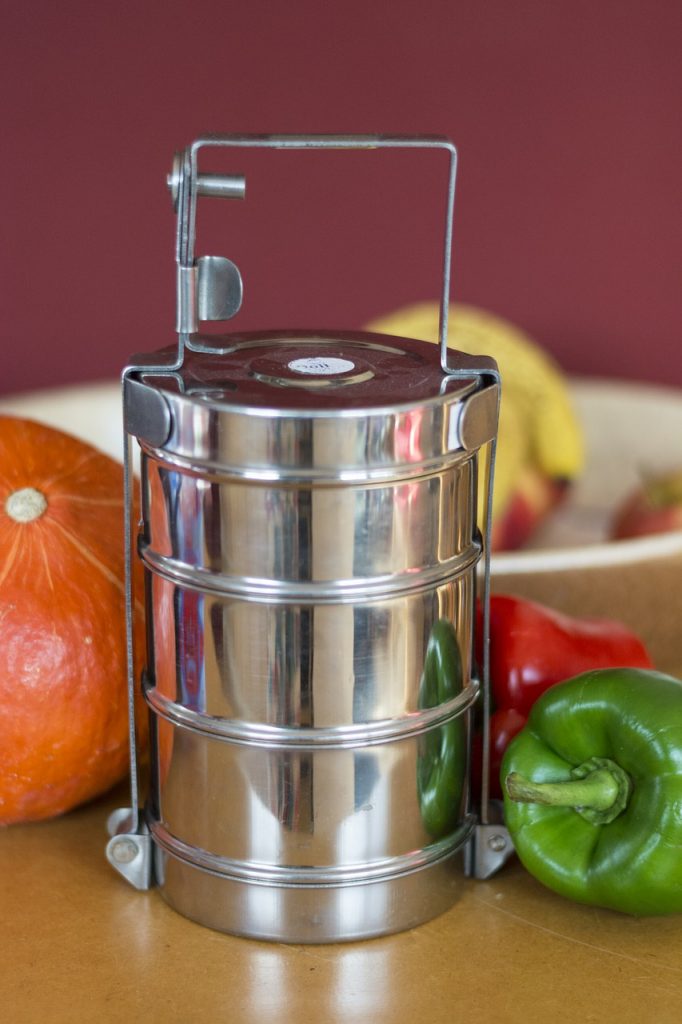 What Is The Best Lunch Box For Work? How do I know if it's the right one for me?
The right lunch box for construction workers is going to be different than, say, the top lunch box for office workers. Where an office worker might rather have a bento box style of lunch box or plastic containers that can easily be popped in the microwave, someone doing heavy, laborious work will likely want something well insulated and with a handle because it'll be used outside on location.
There are some features that are universally desired when it comes to the best lunch boxes for work, though. No one wants to have to deal with leaks, so a leak proof cooler bag or work cooler is ideal for anyone. We also typically want our food and drinks to stay hot or cold, meaning an insulated food bag is a good idea for most working folks, as well. Finding an insulated cooler bag or box that's easy to clean is pretty much a must for all people's needs, or at least their wants. You want the outside to be easy to clean, as well as the inside of the main compartment.
What Is The Top Insulated Food Bag?
The ideal insulated food bag, and a great pick for construction workers, is the MIER Adult Lunch Box Insulated Bag. It has both a handle at the top and adjustable shoulder strap. There's an upper compartment and a separate lower compartment. You'll also find a small area for holding items like keys, IDs, and other small things. As lunch bags go, this insulated bag has plenty of desirable features and is great at keeping food hot and drinks hot or cold for a long time. Compartment insulated lunch bags are popular and this one tops the chart.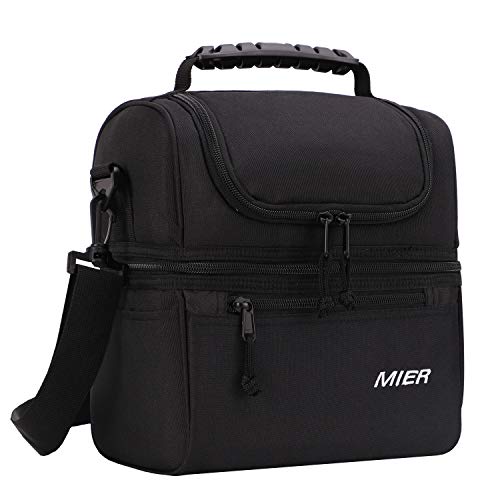 Insulated Box Or Bag: How Long Does Food Stay Frozen In There?
An insulated bag isn't meant to keep food frozen for more than about 2-3 hours. If you're wanting a lunch box that will keep things frozen at a job site half the day while you're working, you'll likely want to go with a cooler. Those that have hard sides full of insulation will be much better at keeping food and drinks at desired temperatures than any kind of lunch bag or cooler bag, whether it's an insulated cooler bag, or not. A hard-sided, high-quality work cooler, such as the ones made by Yeti, can keep your warm meal and cold drinks even out in the hot sun.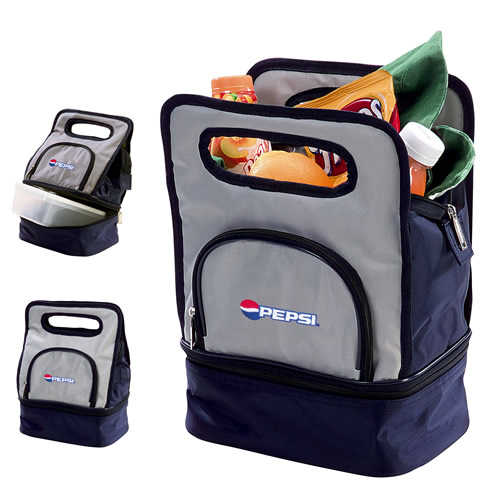 What Is The Best Lunch Box Cooler?
We're going back to Stanley for this one. Construction workers tend to be outside all day. The Stanley 16 Qt. Adventure Cooler does extremely well-keeping foods cool for long periods of time. It's also very durable, so great for taking to the site. Just like the Stanley Classic lunch box, the cooler has the traditional green color the Stanley Classic is known for. It's an extremely well-insulated lunch cooler that comes with a lifetime warranty, as a bonus.
Which one Keeps Food Cold The Longest?
There are two lunch boxes we are recommending here because of how long they will keep your food cold. The first is the Stanley 7 Qt. Heritage Cooler. It comes with a Stanley thermos (just like you'll find with the Stanley Classic lunch box), is extremely durable, and has temperature protection that lasts for up to 24 hours. This is definitely one of the ideal ones that construction workers can use because they're outside all day.
The other is Arctic Zone's Titan Deep Freeze Zipperless Cooler. The Artic Zone Titan Deep Freeze cooler works well for laborers that are working all day at the site. This Arctic Zone cooler has tons of space so you can take a meal and plenty of snacks. You'll also have room in small sealed pockets for your personal items that you don't want mixed with your food. This is an insulated cooler that performs better than most of the other options, such as lunch bags, or any other kind of work cooler.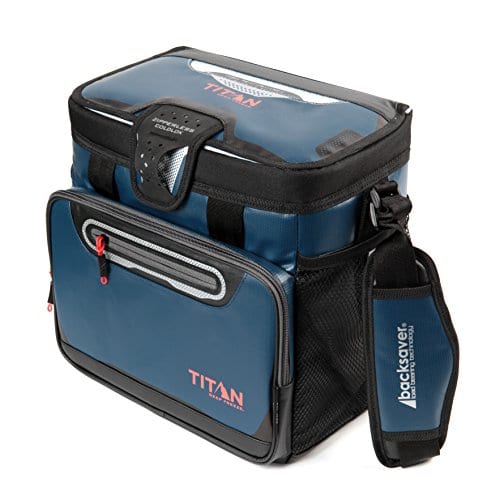 Stainless Steel: Is It The Right Material For Lunch boxes?
One of the cooler top choice materials is stainless steel. There are a lot of properties that stainless steel has that make this so. One is it's good for the environment. It also helps keep your food at desired temperatures. It's easy to clean and more sanitary than other materials. Stainless steel is very lightweight, as well. That means you won't have lug around some heavy lunch box when you're at work or on your way. The last thing that makes stainless steel such a good material for lunch boxes is it's highly durable. You won't have to replace it and your food will stay protected inside.
Which Is Better—Lunch Coolers or Lunch Bags? Let's weigh it in
For a construction worker who has to be on a worksite all day in the hot sun, a lunch cooler is going to be the better choice. Many of these will have better ranges for how long they can keep your food at the desired temperature you're looking for. However, a well-insulated bag that's high quality can be a good choice if you have somewhere shady to store it, or if it only needs to keep things cold for part of the day. Lunch bags, by nature, just can't provide the same type of temperature control as coolers can. So ultimately, you'll have to decide based on your own specific situation.
What Do Laborers Eat During Lunch?
If you walk around the construction site during meal breaks, you'll likely see a lot of different foods being eaten for their meals. Construction workers come from all kinds of various backgrounds. Their eating habits aren't all the same. But, there are some mainstays you'll see at meal times in construction work.
Sandwiches are quite popular with construction workers. You will also find salads, fried chicken, burritos, and all sorts of leftovers.
There's been some focus put on construction workers and what they eat because it was thought the majority of them ate foods that were pretty unhealthy. While that was true of many of them, and still is in some cases, there's more of a trend leaning toward better food choices and healthy eating by a lot of them. It can make the need for better lunch boxes for construction workers or better lunch bags much higher. The right one should keep a salad nice and crisp and your refreshing beverage of choice icy cold. For the most part, a good cooler is going to be the right choice for doing this.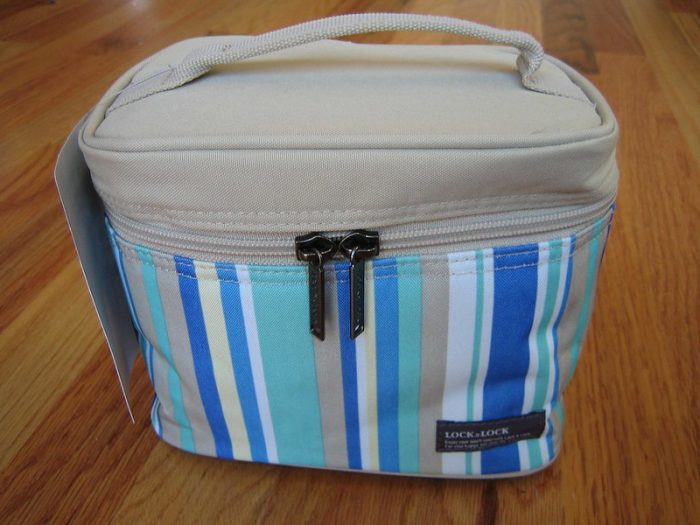 Finally, the Best Lunchbox For a Construction Worker Is…
If you're looking for the right lunch boxes for the construction worker, or you need one for yourself, find one that's super-durable and can withstand tough environments, easy to clean, well insulated, and has enough capacity large enough to hold the amount of food you want to fit in it. Also, you should find one that has a good handle, too. Look for a cooler that is impact resistant, has multiple compartments and insulated space that can keep contents cool or hot, is leakproof, and is made of well-made materials like stainless steel or others that are tough. You can find all of these features in a high-quality lunch box for a reasonable price.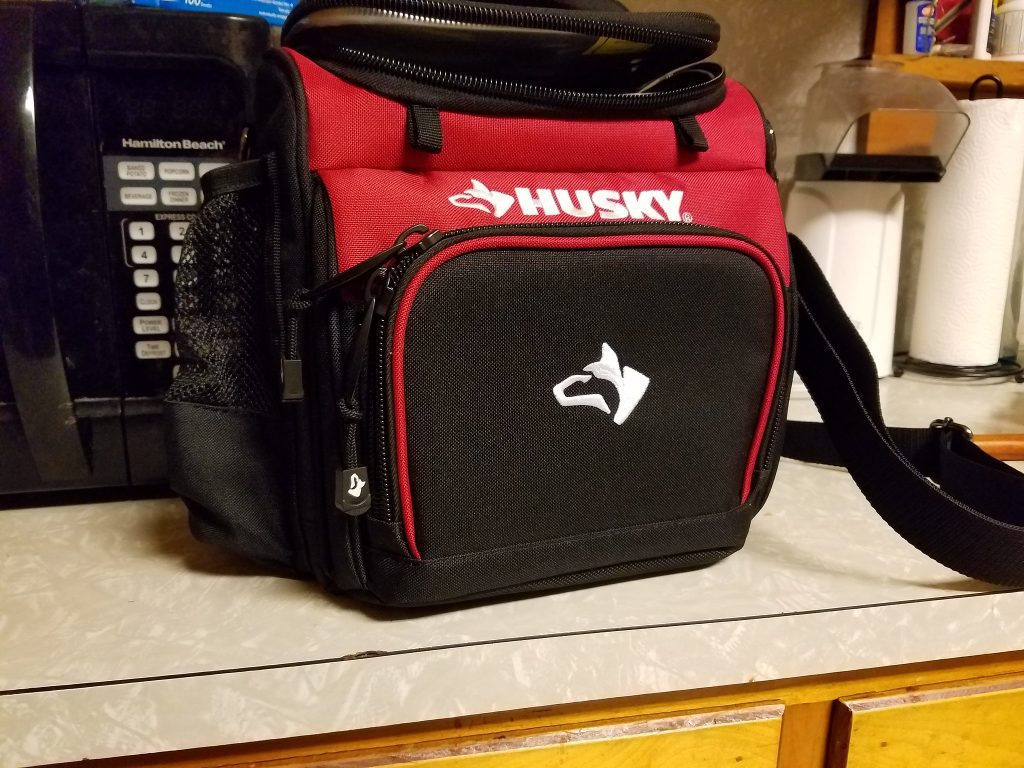 As A Bonus—What Is The Most Expensive Lunch Box?
Want to know what the most expensive one is and how much it goes for? Yeah, we did too. YETI's Hopper Flip 12 will set you back about $250. That's a lot, but keep in mind, you get what you pay for. This thing will keep your drinks nice and cold, take all the beatings you can give it, and is weatherproof, UV protected, and even resistant to mildew. It's expensive, but it would likely be the last lunch box you'll ever have to buy. This could certainly be named one of the top choice for construction workers. It's possibly the highest quality and perfect cooler on the market.
What Is the Cheapest Lunch Cooler? Do cheaper ones still do the job?
On the other end of the spectrum, the cheap lunch boxes, or at least the cheaper option, is the traditional Playmate cooler, made by Igloo. You can snag a Playmate cooler under $30, in some cases. Igloo makes these coolers for construction in up to 15 quart lunch box sizes, and on up to 100+ quarts sizes. The smallest is the Playmate Mini 4 quart lunch cooler. This is a good option for construction workers who don't have to store their cooler out in the hot sun all day, but it's not one of the right lunch boxes for keeping things cold for very long. It performs similarly to a well insulated bag or the Stanley Classic lunch box.
Frequently Asked Questions (FAQs)
To ensure optimal cooling, it is recommended to position ice packs or ice blocks at the bottom of the cooler. When packing perishable foods, it is important to place them directly from the refrigerator into the cooler. To maintain food safety and prevent cross-contamination, store the items in airtight bags or sealed plastic containers. For enhanced cooling effectiveness, it is advisable to utilize multiple ice packs.
When preparing a packed meal containing cold foods such as deli sandwiches or pasta salads, it is recommended to utilize an insulated bag along with an ice pack. By ensuring proper chilling, these measures help maintain the safety and freshness of the food, allowing it to remain suitable for consumption for several hours.
Other Resources
Construction Workers Lunch Boxes Guide on Tiny Kitchen Divas Twitter
Perfect Construction Workers Lunch box Information On Homesthetics Instagram – Twitter
Last Updated on October 3, 2022 by Nisa Jabajab
DISCLAIMER
(IMPORTANT)
: This information (including all text, images, audio, or other formats on FamilyHype.com) is not intended to be a substitute for informed professional advice, diagnosis, endorsement or treatment. You should not take any action or avoid taking action without consulting a qualified professional. Always seek the advice of your physician or other qualified health provider with any questions about medical conditions. Do not disregard professional medical advice or delay seeking advice or treatment because of something you have read here a FamilyHype.com.