Burping. It's a funny, gross habit that everyone does. Someone letting out a loud belch can make you laugh or feel disgusted. When you're a parent, however, burping is just plain gross. Your baby is going to burp, and some of their food comes all out. It can ruin your clothes and your mood, especially if you're out and have no way to change your clothes. Over half of babies do this, too. Their digestive system is delicate, and babies burp to relieve pressure. When they do so, however, they can't control what they burp out. It's usually not a sign that nothing's wrong with the baby unless they're not gaining weight.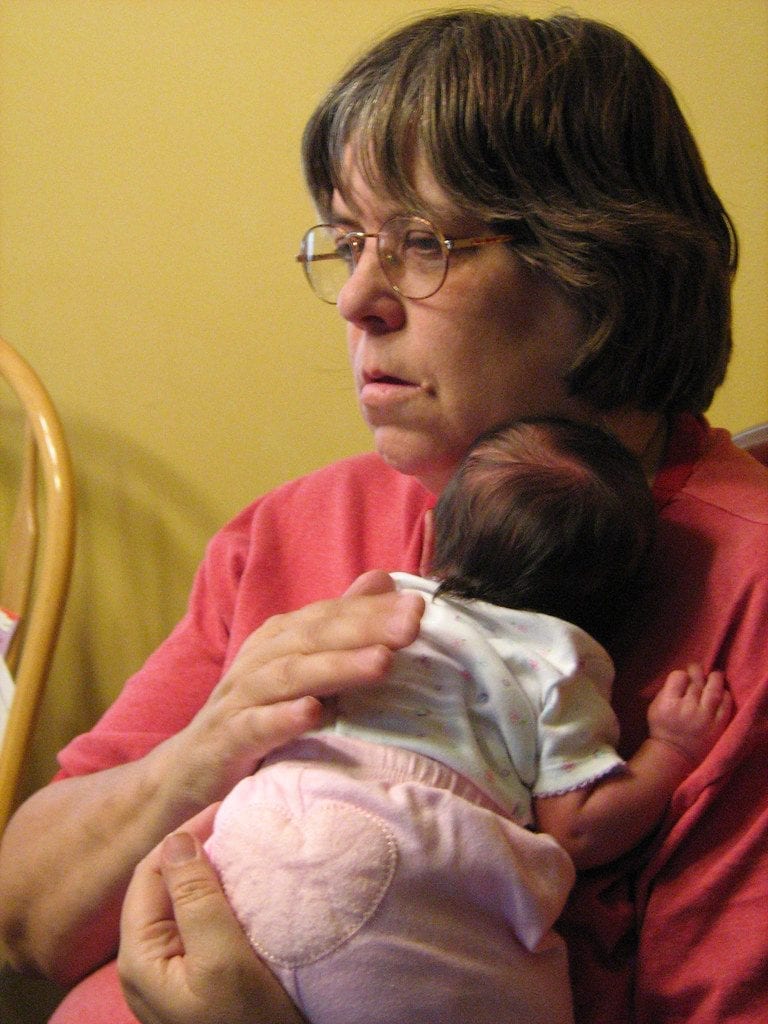 That's where burp cloths come in. They help clean every mess and clean the clothes, be it your baby's clothes or your clothes. Burp cloths are essential for parents and others who will be caring for babies. Or, in the very least, they are highly recommended for anyone who will be holding a baby for any amount of time. But, how many burp cloths do I need? What do you need to look for? What are the best ones? There's much more to go over now that you've been through picking out baby names, so let's find out. 
How Many Do You Need? 
How many burp cloths do I need? A burp cloth can be super absorbent, but when your baby is coughing up half the bottle, it sometimes won't be enough. Luckily, burp cloths are relatively cheap. There is nothing wrong with carrying a bunch. But if you want to make sure you're taking the right amount, the ideal amount is about two or three when you're going out and around 8-10 when you're at home. Add more if you're not a frequent laundry person. 
Don't feel bad for stocking up on burp cloths. If you can buy them in bulk, all the better. Online retailers like Amazon or bulk shopping centers like Costco may be able to help. Check and see if they have burp cloths you can buy. There's not really a magic number for the amount of burp cloths you need, just like there's no right way to pick baby names, it's just highly recommended that you have some amount of burp rags to use with your baby, and for offering to others who will be holding your little one. 
Stock up on them as soon as your baby is born. Some babies take a bit to spit up their food, while others are born spitters. When you finally take your bundle of joy home and feed them for the first time, you don't want your first feeding to be messy! It's a really good idea to have burp cloth options on your baby registry amongst all the other baby gear you need, such as cloth diapers, a diaper bag, baby washcloths, and baby bottles, in addition to all of the bigger, more expensive baby items you need. That way, you'll likely end up with all of the burb cloths, bigs, washcloths, and cloth diapers you want from the baby shower. And, hopefully you'll get the diaper bag you wanted to tote everything in, also.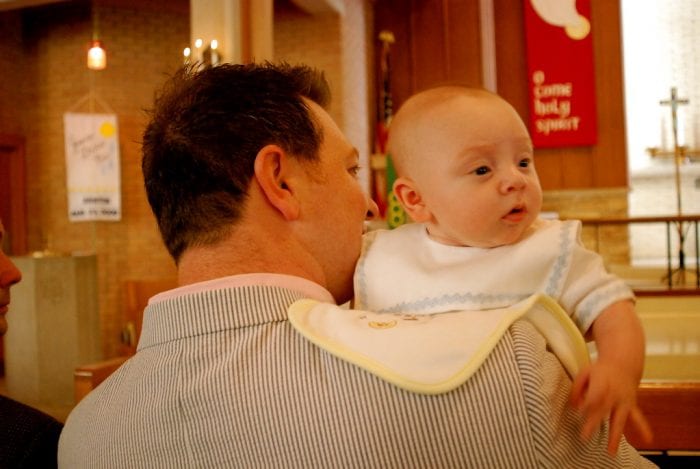 What To Look For In Burp Cloths 
When you're purchasing burp cloths, you may wonder which to buy, for they come in various shapes, sizes, and materials. The best burp cloths will be super absorbent so they can soak up liquids before they reach your actual clothes. 
There is never such a thing as too big in size. As your baby grows, they will make a bigger mess. It's that simple. Bigger clothes can soak up bigger messes, so remember that. 
As for materials, you will need a fabric that you're not allergic to and is suitable for absorbing messes. Some fabrics simply repel messes, meaning the confusion has to go somewhere else! Make sure your baby isn't allergic to the material either. You want it to be soft for wiping messes off your baby's face, as well. 
Washable cloth is good, too. Some cheaper clothes don't allow for much washing, and you may have to buy them repeatedly to do so. Just make sure the cloth is for machine washing. With that said, many fabrics will shrink or fade with repeated washings, but they should still do the job when it comes to absorbing. You may want to consider gentle wash. Most of these kinds of baby items come in burp cloths 2 packages or more, so you should have plenty of them to spare as they get more worn out, anyway. 
It's not a necessary thing, but you can choose burp cloths that have all sorts of cute patterns and colors. Some parents like to match the burp cloths to their diaper bags, or to the baby's outfits. Your burp cloths don't have to be just boring old rags that detract from your style if you don't want them to be. Just something to keep in mind when you're considering your burp cloth options. 
Finally, looking for a cloth that has no harsh chemicals is a good thing. You may think that cloths wouldn't have harsh chemicals, but some of them do. They have chemicals that can irritate the baby. Organic clothes may be the best choice in this regard. As with many baby products, like baby wash cloths, burp cloths, sheets, swaddles, and more, you shouldn't have much trouble finding organic materials in them. It's highly recommended to go with organic materials because then you know there won't be harmful pesticides and other substances anywhere in your burp clothes. 
Some parents will rely on other baby products to help with the burping up food problem, also. They've been known to use scraps of fabric big enough to cover their shoulders. Or, they've opted to use blankets as burp cloths, bibs, washcloths, or anything else that might be absorbent and give the protection from the baby burp clothes need. It's one thing to have a party where friends and family give you gifts, but a baby shower that results in the ruining of clothing is not ideal for anyone. 
As we said, burp cloths aren't expensive. But you may wonder which ones are the best. Let's look at a few of them. 
Gerber Baby Flannel Burp Cloths 
Gerber is one of the biggest names in baby products. When you look at that iconic Gerber baby, you know you're in for quality. This cloth is quite big, so you won't have to worry much about your baby soaking your clothes. The clothes are cotton and super absorbent, and they can handle washings as well. The colors do fade a bit, so if that's a deal-breaker, look elsewhere, but we think it's a small price to pay for burp cloths. Also, these clothes are thin. While they're durable and can absorb burping well, some may not like the thinness. Try them and see if Gerber's burp cloths work for you. It's best to try out different brands of burp clothes so you can find the ones that you like the best. After a couple of weeks of using different kinds, you'll know what you like and what you don't.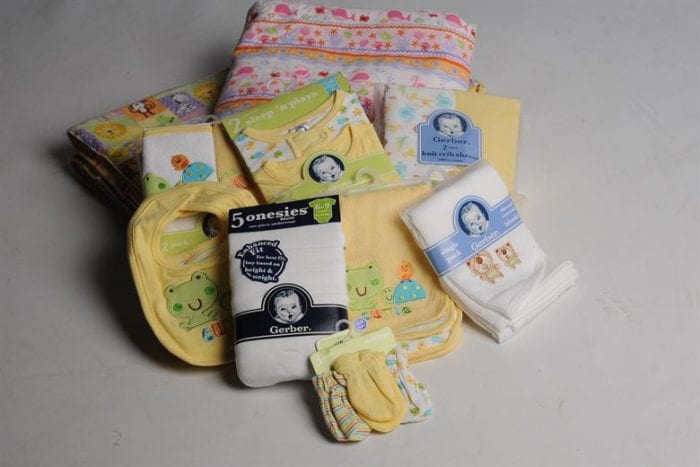 Green Sprouts Muslin Burp Cloths 
These are organic burp cloths. Unlike some natural brands, the cost of these clothes isn't too much more, and you get quality cotton cloths. Try saying that three times fast. These cloths are quite large and allow for plenty of room. They're great for sensitive skin and come in many layers. If you're looking for colorful clothes that are soft, you can't go wrong. These are some premium cloths made for a baby who deserves it.
The only downside is with washing. Sometimes, they may shrink or fray when washed. Try changing your washing cycle if that's the case. Sometimes, a gentler washing cycle may be able to handle the delicate cloths.
Many parents swear by Muslin blankets, so it makes sense that these burp clothes might be just as popular. Whether you're breast feeding or bottle feeding your baby, you'll likely know within a couple of weeks how useful burp cloths, bibs, washcloths, and blankets are with a baby. Muslin is one of those materials that's cozy and soft enough to use with a newborn who's only a couple of weeks old. Try them out and you'll see just what we mean.
Brooklyn Babo Burp Cloths 
Finally, these cloths. They are soft and have nothing fancy. No patterns, no flashy colors, and no harsh chemicals. These are for the mothers who just want to get the job done, as they are super absorbent and can tolerate the biggest messes. If you're looking for a cloth that can get the job done, this is a good one. They're basic in the world of burp clothes, but it's not something you need frills for anyway. 
They're comfy. Your baby won't even notice as you're cleaning them up. Trust us on this one. Some clothes are a bit intrusive and can wake a dirty, sleeping baby up. Who wants that? No one. 
The only downside is that they are a little bit on the pricier side, but if that doesn't bother you too much, try them out and see the difference. We guarantee you're going to love every bit of what Brooklyn Babo has to offer.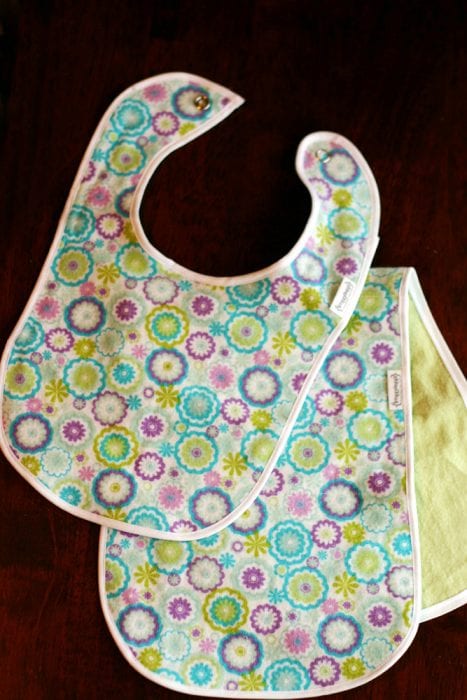 Conclusion
Burp cloths are useful, and stocking up on quality burp cloths can prevent messes. As a parent, you must accept that early childhood gets messy, and preparing for it is always a good thing. Try out burp cloths and see how well they work. Hopefully, we have answered the question, how many burp cloths do I need. Just understand, at the prices you can get them for, it's best to go with a big number of burp cloths, bibs, washcloths, and even blankets. Better to have too many than not enough. You're also going to find, as you get further into parenthood, that items can easily go missing or get messed to the point of having to just throw them out. For these reasons, it's best that you have backups for any items that have anything to do with cleaning up baby and child messes.
Frequently Asked Questions (FAQs)
How long do you need burp cloths?
You don't need too many burp clothes as long as you have time to wash the ones you have at present. But you may need five or more, especially at times when you can't wash that often. Babies tend to stop spitting up so much after about 6-8 months, however, all infants are different. You may need them for up to a year, and in some rare instances, even longer. These are only recommendations, it will be different baby to baby.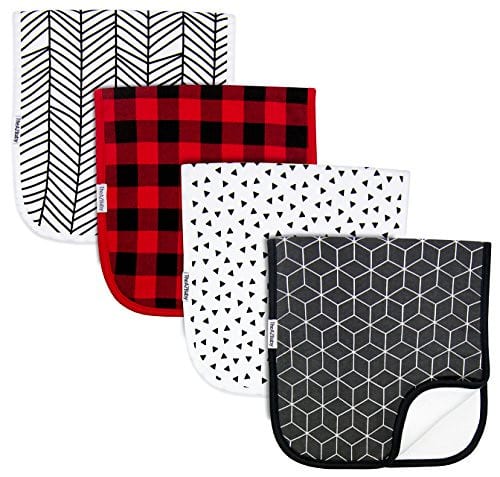 What is the appropriate size for a burp cloth?
There is no specific size for a burp cloth. You can even cut some face towels to your preferred size. But usually, mommies prefer the 10" by 13" size.
Do you need burp cloths?
Yes, you may need to buy burp cloths if you don't have any yet. But you can also use soft clean towels to clean if ever baby spits or burps. If you get caught without burp cloths, a pack of baby washcloths will work ok for this task, also. 
What's the best fabric for burp cloths?
For most mommies, the best fabric for burp cloths is the cotton chenille. It is because of its capacity to absorb wetness, especially when paired with terry cloth for more absorbency.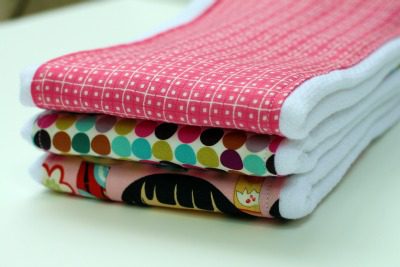 Can moms use receiving blankets as burp cloths?
For many mommies, they prefer using receiving blankets as burp cloths because they are bigger and thicker. Plus, you can use them in other ways like for cover during breastfeeding or they can be used as mats in a changing station to protect your baby from mess and germs.
What is the difference between burp cloths and receiving blankets?
Receiving blankets are the ones used to wrap around your baby, especially for newborns. While burp cloths are usually smaller in size used to wipe up any spits from the baby. Receiving blankets can also be used as burp cloths.
Last Updated on August 12, 2020 by Marie Miguel
DISCLAIMER
(IMPORTANT)
: This information (including all text, images, audio, or other formats on FamilyHype.com) is not intended to be a substitute for informed professional advice, diagnosis, endorsement or treatment. You should not take any action or avoid taking action without consulting a qualified professional. Always seek the advice of your physician or other qualified health provider with any questions about medical conditions. Do not disregard professional medical advice or delay seeking advice or treatment because of something you have read here a FamilyHype.com.