Your baby has reached a new developmental milestone: rolling over!  You are ecstatic about your precious creation learning something new but then the dread sits in.  What happens when your baby rolls over at night? What if he or she gets stuck?  What about suffocation?  And then there is SIDS (Sudden Infant Death Syndrome)!  As soon as this achievement is attained, there are all these endless, scary possibilities!  Well, don't get too worried too quickly.  There are a few things you need to know.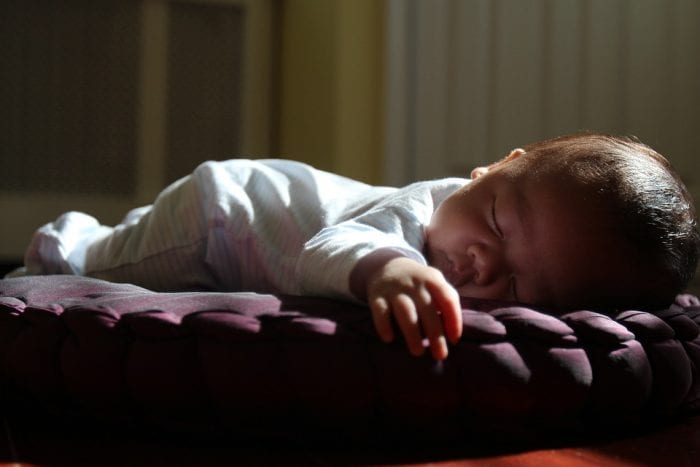 First off, celebrate your baby's achievement because that is what it is!  Your baby is growing every day and just seeing him or her transform before you is the most amazing and wonderful feeling in the world.  Savor this moment because soon your baby will be crawling, walking, and then running!  But until then, here are some questions you may have that can easily be answered.
How Do I keep My Baby From Rolling Over At Night?
There are a few safe solutions for this.  Sleepers are a great way to prevent your baby from rolling over at night.  Now sleepers are different from swaddle.  Do not put a swaddle on your baby once she or he starts to roll over.  Swaddles come loose and can become a suffocation hazard.  Make sure the sleeper is the right size and not too big.  Any loose clothing can become a suffocation hazard.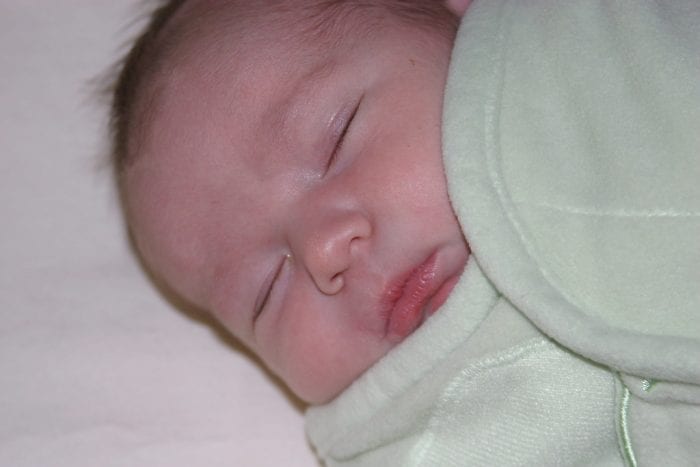 I want to add that this is normal.  Health professionals say that once a baby rolls over, it is all right if they are on their stomach.  There is only about a week where your baby will be weak at rolling over and may end up stuck.  So try not to worry too much.  Just make sure the bed is clear of blankets, pillows, toys and any other suffocation hazards.
What If My Baby Rolls Over While Sleeping?
 Like I said earlier, babies are fine to sleep on their stomach if they roll over onto it.  Now, I want to remind you that you should never lay your baby on their stomach.  When you put your baby to sleep, make sure you put them on their back.  It is still okay if they turn over on their stomach.
If you come in and your baby sleeps on his or her stomach and it bothers you, you can roll them back over.  There is no hazard in putting your baby back on his or her back after they have rolled over.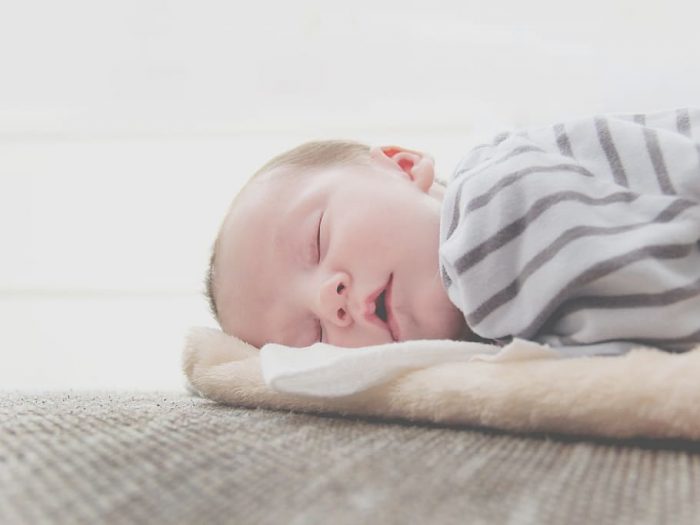 Can Babies Wear Sleep Sacks When They Roll Over?
Yes they can as long as the sleep sack allows movement of the arms.  Your baby needs to have access to moving their arms so if they get stuck or need to roll back over.  This is why you should never swaddle your baby once they can roll over.  Their arms will be restrained and can cause them to be face down and suffocate.  Sleep sacks and removing the swaddle provide safe sleep for your precious infant.
When Can I Stop Worrying About SIDS?
SIDS is a serious problem for infants.  This is especially true for newborns up to around 6 months.  6 month old babies are still at risk for SIDS all the way up until they are a year old.  There are many contributors to SIDS but data has shown that if you put to sleep a baby on their stomach, it increases their chance.  So always lay them on their back when putting your baby to sleep.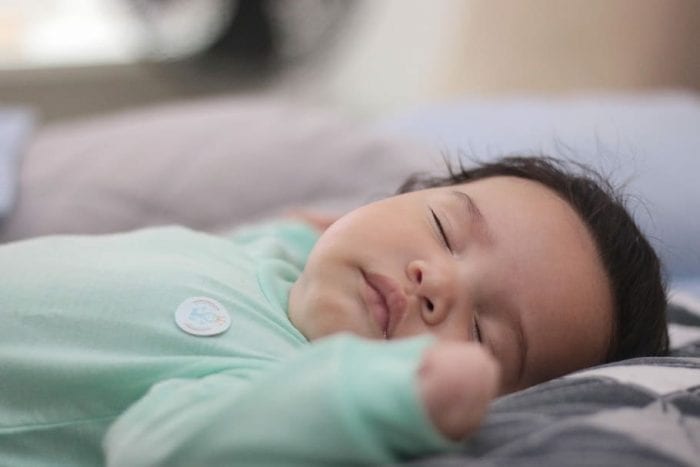 Can I Let My 6 Month Old Sleep On Their Stomach?
When you put your 6 month old to sleep, make sure to put them on their back.  It is okay for your baby to roll over in their sleep, but to practice safe sleep, always, always put them on their back when you put your baby to sleep.
Make sure to always take precautionary measures.  Remove all loose items in the crib, bassinet, or sleep area.  Make sure you have no bumpers on the crib.  These are a dangerous suffocation hazard because it is fluffy like a pillow and your baby could get stuck in the fabric.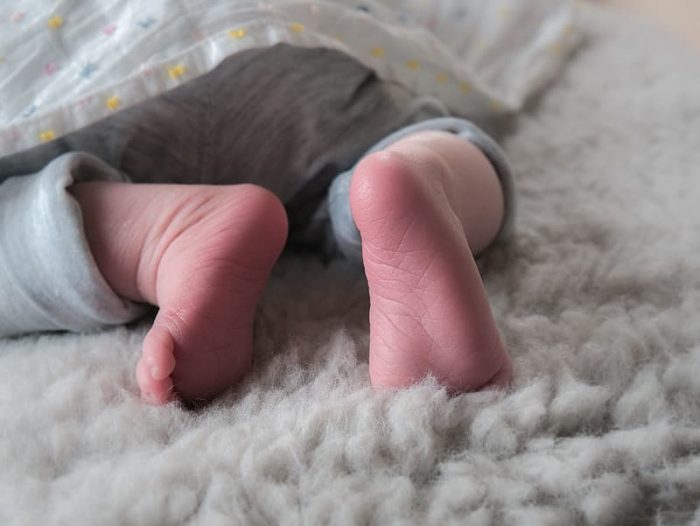 Can I Let My 9 Month Old Sleep On Their Stomach?
Again, when you lay your baby in their bed, make sure to put them on their back.  This is always the safest solution.  By this point though, your baby has enough strength that they will be rolling over and changing so many positions that you shouldn't be worried about them getting stuck.
Just practice safe sleeping by providing a safe, clean environment for your baby to sleep in.  Remove all toys, pillows, blankets, or loose object.  Do not have toys hanging on the sides of the crib or have a bumper.  There are some mesh bumpers but it is just safer to have no bumper at all.
Why Does My Baby Sleep Face Down?
Just like adults, babies move positions to get comfortable.  They may be comfortable sleeping on their stomach than their backs and if they can do it independently then they are fine to do so.  If you are that worried, which often as first time parents' anxiety can be crawling all over, you can flip your baby back over.  Just be forewarned that your baby may or may not wake up because of this.
When My Baby Rolls Over, They Cry, Why Is That?
In the beginning, your baby may not have the strength to roll back over.  Because of this, your baby may get frustrated or irritated that they can't move into a more comfortable position.  Crying is the only way they can communicate their feelings before they can speak and so this can be normal.  If your baby is constantly crying, please ask your baby's doctor.  If you have any concerns that still seem to linger, there is never harm in asking your baby's doctor.  The pediatrician is there for you and they are the experts.  They will provide more evidence based information that is up to date and safe for you to follow.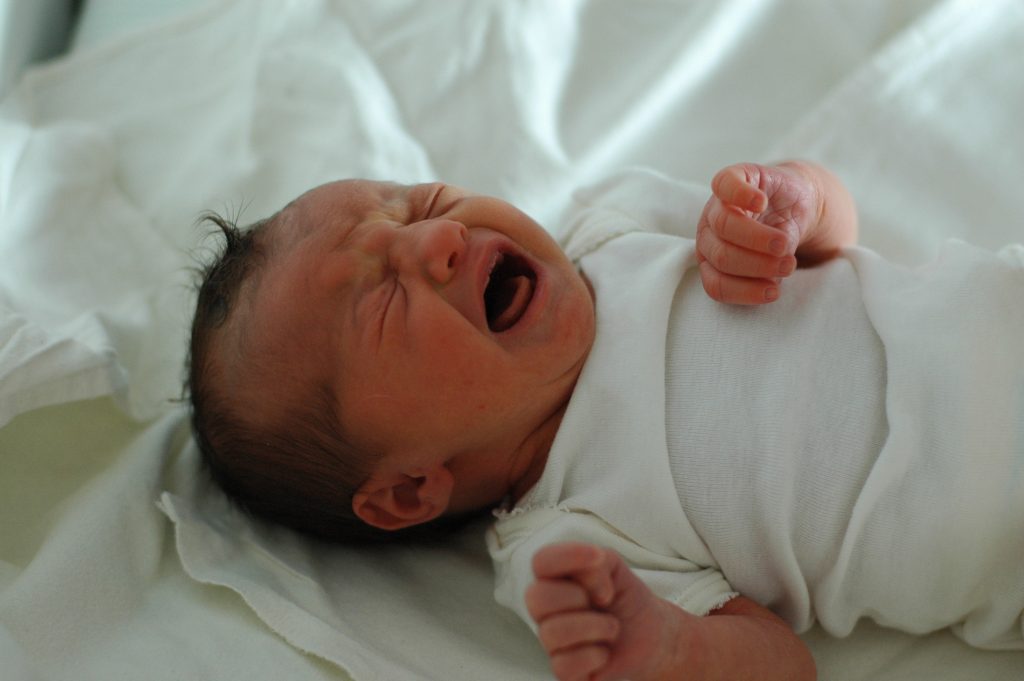 What Else?
Your baby rolling over is just another stepping stone for them to achieve independence.  Babies sleep on their stomachs often when they start to roll over.  Don't be alarmed if you find your baby rolling over onto their stomach when sleeping.  This is just a natural achievement.  Just make sure you take the necessary precautions that have been outlined earlier in this article.  If you are still worried and would like more resources, here are a few below:
https://www.healthline.com/health/baby/when-do-babies-roll-over#when-does-it-start
https://www.webmd.com/parenting/sids-prevention#1
Last Updated on June 14, 2021 by Marie Miguel
DISCLAIMER
(IMPORTANT)
: This information (including all text, images, audio, or other formats on FamilyHype.com) is not intended to be a substitute for informed professional advice, diagnosis, endorsement or treatment. You should not take any action or avoid taking action without consulting a qualified professional. Always seek the advice of your physician or other qualified health provider with any questions about medical conditions. Do not disregard professional medical advice or delay seeking advice or treatment because of something you have read here a FamilyHype.com.