anyasyicIf you've been interested in baby monitors, you may wonder if the iBaby monitor is worth it.  Well, you're about to find out. Here is our in-depth iBaby monitor review, and why it's so popular, along with our thoughts on how it performs.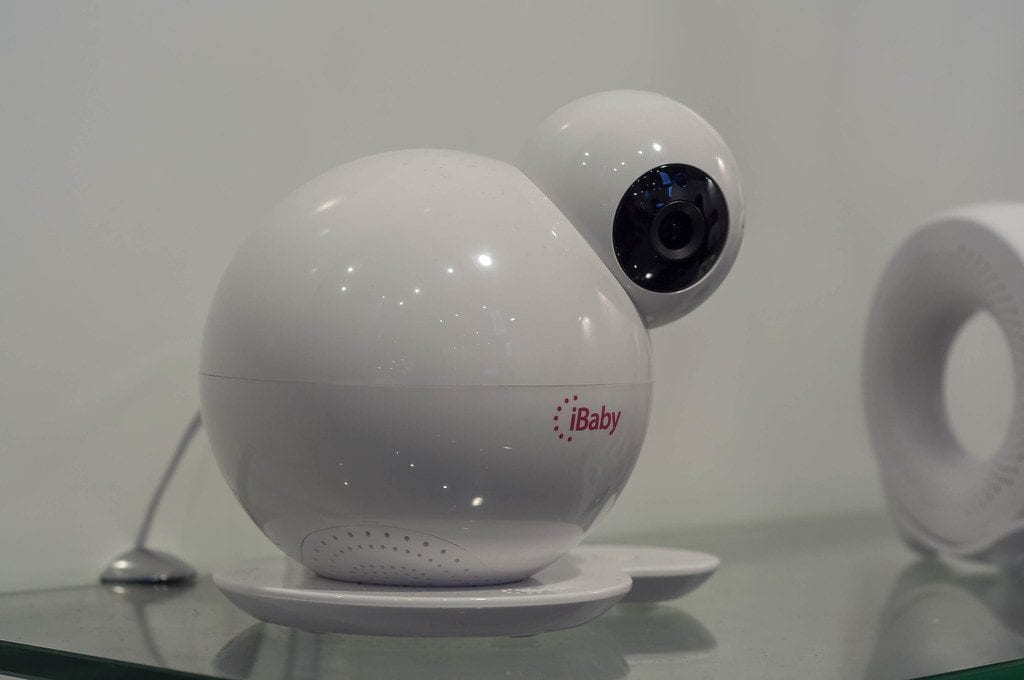 What Is It? 
Baby monitors allow you to check on your baby while it's sleeping, but the iBaby monitor takes it to the next level, creating a smartphone-enabled baby monitor for you to use.  There are seven different types out there, and they all work in different ways to help your child. 
When you first log into the website, you're going to notice that it's won a lot of awards, including creating one of the most advanced and in-depth WiFi baby monitors out there.  iBaby monitors are reliable, but unintuitive baby monitors and the primary feature that differentiates them is the quality of these filters.  
Stable Features But A Little Unintuitive 
Probably the biggest issue that you'll notice is the fact that you may wonder if there is any significant difference between these monitors. There is, but it's a little bit unclear on much.  Once you set these up, though, you will probably notice for one, they are incredibly reliable, the WiFi connection pretty strong, picture quality pretty good, and most of the features here incredibly useful. 
It is a little bit confusing to set up, especially with the plastic tabs for the iBaby Air, the power port, and from there, you'll need to follow the setup instructions.  You may notice it's a little confusing, and connection tends to be pretty spotty at first, but once it's on, you've got it.
You may need to troubleshoot this immediately, and hopefully, you don't need to contact customer service about this, but once you've got it set up, you should be able to get the ball rolling.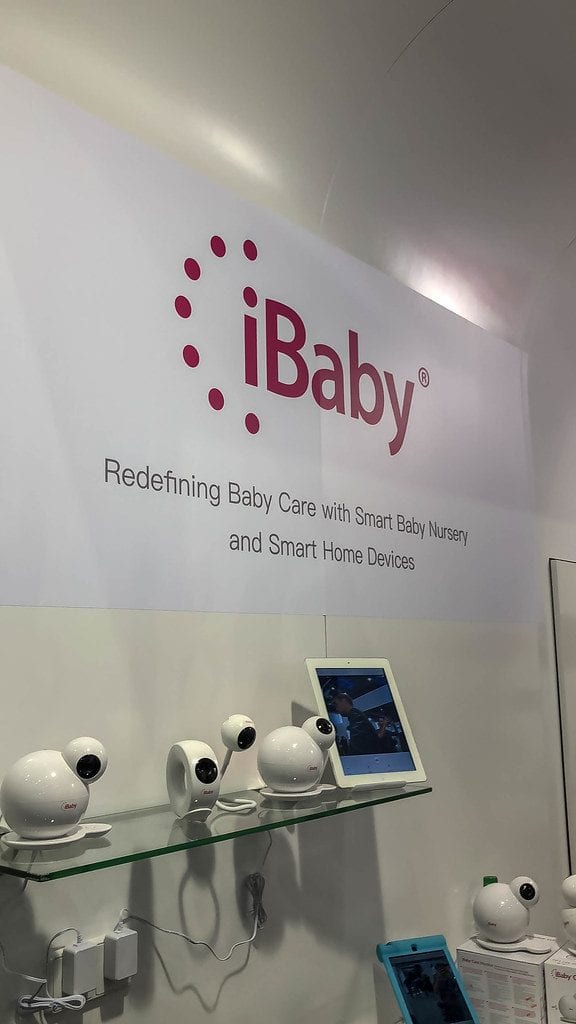 The App Itself 
You may need to grapple with setting this up, but once you do, you can consider it a sweet victory. Now, let's talk about the app. The app is pretty good for what you're getting from this, and you'll immediately notice that the screen quality is incredibly excellent, especially compared to other devices. So, it's worth the hair you may pull out during setup, that's for sure. 
It does have a "retina" quality display for the smartphone as well. For the most part, these cameras do record in 1080p HD, and that's pretty good, and even at night and when it's dark look good. However, you may notice that the image reduces in quality unless you're in landscape mode. 
You also get a "digital zoom" with this, too, but remember that the quality will deteriorate if you do that.
You can pan and tilt this as well, but as a heads up, it's incredibly sensitive, so you may notice that the jumps are a little bigger than what you intend. 
The Controls And Information 
This app has a lot of different controls, even for older iPhones. It can take screenshots, set up alerts, change monitors, then look at the pictures, monitor connectivity, the air quality of the room, play music or even white noise, and also talk to your child through the monitor. 
As a heads up, a little goes a long way with this mic. The volume on the iBaby is something that can be a bit of a downside, especially if you're a loud person. But, there is a lot of great features, including tracks and white noise, to help soothe the child. You can record a video of your child too, especially if you're monitoring a condition, or you think they're doing something silly or cute in their room. 
This one comes with two-way communication there. It also comes with the ability to take a picture of your child. You can look at the temperature and humidity as well, and even add a "moonlight soother" which projects the moon and stars onto the ceiling for the kid. 
Now, you will notice that there are a lot of alerts, and that can be quite annoying. But, you should sit down and look at all of the different signals, and toggle what you need. 
Some of the monitors, such as the M7, will not have sound when you look at the feed through the monitor, but instead, you will need to press the listening button, so remember that.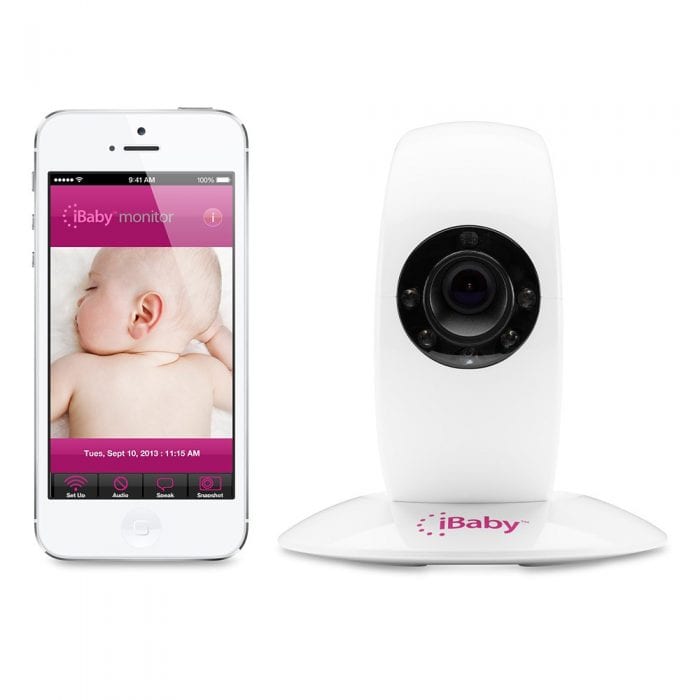 Which One To Choose? 
There are several different ones, and the most expensive is the M7 version of this.  You will notice immediately it's quite big and looks like a little robot, but there are lots of cool features, but setup can be a bit hard to do. 
There are other ones too, but these are probably the best ones.  The M7 even has a diaper change alert, which works with air quality and odor to tell you when to change a diaper.  However, it works more on time than anything, so you definitely cannot rely on this all that much.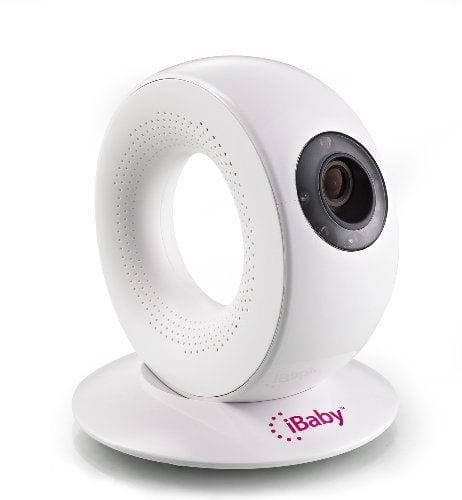 The Verdict 
Overall, for this iBaby monitor review, the monitor is a great one if you're willing to shell out the money for it. It has night vision, different alerts, a reliable sound connection, and it is a great monitor if you want to pay the price and if you're okay with the size of it.  If you want a baby monitor that kind of does everything, this can be a great one, but this can be quite a frustrating experience, especially during setup, so remember that when you do begin with this. It is a reliable monitor, but if you're looking to spend a little less on this, there is the M6S, which is also a robust monitor that will work for you to improve your baby monitoring. 
FAQs
Last Updated on January 31, 2023 by Rejie Salazar
DISCLAIMER
(IMPORTANT)
: This information (including all text, images, audio, or other formats on FamilyHype.com) is not intended to be a substitute for informed professional advice, diagnosis, endorsement or treatment. You should not take any action or avoid taking action without consulting a qualified professional. Always seek the advice of your physician or other qualified health provider with any questions about medical conditions. Do not disregard professional medical advice or delay seeking advice or treatment because of something you have read here a FamilyHype.com.