One of the biggest hurdles parents go through from infancy to toddler years of their children is how to keep them safe while traveling and avoid the baby to fall forward. Safety is in every parent's utmost interest.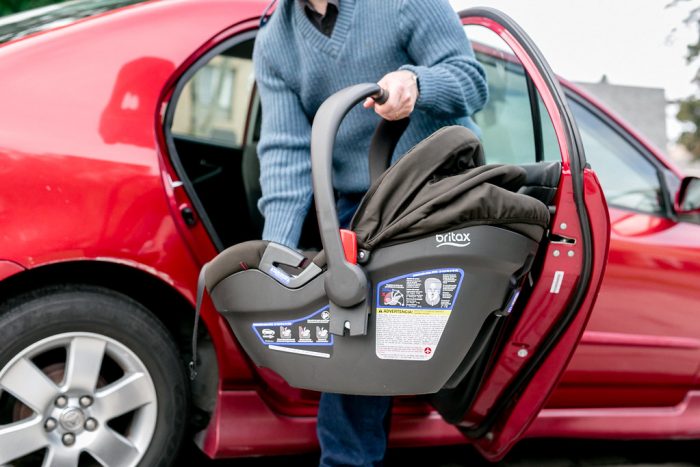 But as a baby grows older, parents are given the chance to bond and enjoy traveling with their kids while also ensuring their safety and protection. This is when they need to buy an infant car seat. This is not easy as there are different types of car seats. Parents these days may find themselves uncertain as to whether or not they need an infant car seat or a convertible seat. So which is which – convertible car seats versus infant car seats?
Here, we'll talk about which infant car seat is safer and one of the best car seats to consider. While there isn't a clear winner, you should figure out which car seat best fits your needs and why these seats are important for most newborns. To assist in your decision-making process, consider perusing Maxi Cosi reviews to gain insights from others' experiences.
There are features of the best infant car seats that can be converted that are advantageous, such as the extended usability, adaptability as your child grows, and the potential cost savings they offer. However, the comfort you get from a rear facing infant car seat that is part of a travel system with a click-in base that you can install the car seat in with one hand is worth adding to your list, as well.
We also made a list of the best-selling infant car seats and convertible car seats online so you can see what most people purchase these days. Each car seat has a detailed product description to compare its features and help you get an idea of what a good car seat is equipped with. If you follow the Amazon link, you will see convertible car seat vs infant car seat reviews and other information from verified users, which you can take advantage of to narrow down your options.
Graco Baby Car Seat
The 4Ever DLX gives you the best value for money since it offers 10 years of use.
This infant car seat can be converted from a rear-facing harness to a  forward facing car seat. Then as your child gets bigger you can use it as a high back booster or a backless booster.
It has built in recline indicators with three rear-facing recline positions.
Evenflo Baby Carseat
The Evenflow EveryStage DLX offers a reclining seat to keep your baby happy while traveling
This infant car seat comes with an EasyClick Latch system so your child gets a wiggle-free seat.
This can be converted from a car seat to a booster in easy steps.
It has a unique reclining feature that provides enhanced child's head support.
It has a crotch strap, and the crotch buckle is easily adjustable.
Maxi-Cosi Carseats
The Pria 3-in-1 is designed with durable materials and high-quality pads and fabric to make your child feel like traveling first class.
This car seat is equipped with Side Impact Protection technology with GCelll that ensures your baby's head is protected in case of a side impact crash. It has a reliable harness to keep your child latched on safely
Safety 1st Baby Carseat
The OnBoard 35 Air 360 is crash tested from front, rear, and side and from the most deadly type of crash, the rollover.
This car seat is designed specially to provide 5 layers of proven safety. It's best for babies from 4 lbs to 35 lbs.
The carrying handles have comfort grip making the seat even easier to carry.
Convertible Carseats Vs Infant Carseats
It's probably the biggest question you will want to ask. While many infant car seats and convertible seats are both incredibly safe, one seat is much more limited. Convertible car seats go from an infant style to where it's facing the backseat, to front-facing, to finally a booster seat. In many cases, it can hold up to 120-130 pounds. That is a long time! And if you're a parent that is more on a car seat budget, this type might be a better option. The best convertible seats start in the rear facing position and then end up as boosters with large weight and height capacities so they can be used by older children. It will end up being the first and last you'll ever need.
Infant only car seats tend to protect a newborn as they have to stay rear-facing for safety. This period is a formative time in their life, and you might want to check this, especially if you're looking to protect the kid in every single way adequately and to make sure that they are inside. These car seats protect the baby's head and baby's body a lot more, too, since that is usually where a lot of the trauma in children during accidents lies. The best infant car seats include many safety features like side impact protection and a five point harness to buckle them in. You also get the benefit of its LATCH system to secure a base in your vehicle if yours is new enough. The safest place to install the infant car seat is the middle seat of the back seat. Since not all vehicles possess the proper anchors in the middle seat, the infant car seat can be installed properly on whichever side using the lower anchor system.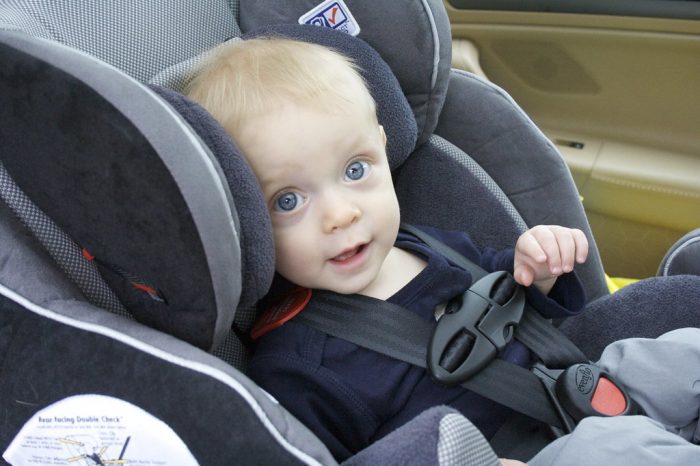 Converting Baby Carseats
If you're a parent with multiple vehicles, or perhaps one parent drops up, and one of them picks them up, you might want to check an infant car seat. Infant car seats are great for this since this is actually super easy to get the seat out and then snapped into the other one. So, if you're switching vehicles a lot, this is a better option. The reason is that if you end up buying one that is part of a travel system, then you'll be able to purchase a base for the infant car seat to simply click into. Instead of having to move an entire seat back and forth from one vehicle to another, you can just put a base in each vehicle and have one rear facing seat that is easy to move back and forth, rather than multiple baby car seats.
Most car seats for babies are also great because they can be converted into baby carriers, and parents can take this out to leave, which is fantastic if you're worried about disturbing their sleep. The baby car seat that is part of a travel system can just be clicked into a stroller in most cases.
If you want to let your child sleep whenever you take them out of the vehicle, get the infant car seat, and usually, baby car seats are compatible with strollers too. What that means is that if you get one of those travel packs, you can literally pull it out and then put it in there, and it's super easy.
Growth Consideration
It's another big part of whether or not one is better than the other. If you notice that your baby's growth is incredibly fast, you might want to check out a convertible car seat. As much as possible, all kids must ride rear-facing until they reach the highest weight and maximum height limit set by the seat's manufacturer. Rear-facing types are suitable for the first year, and usually, this is good for some children, but convertible car seats also offer extended child rear facing when it comes to weight and height limits. As they grow up, you can convert it to front-facing, and it's super easy to change this.
One thing to note here is that not all convertible car seat options start as a rear-facing seat. There are some infant car seats that start only once the child is done with the rear-facing phase of their life. The best ones will take you all the way from a rear-facing baby car seat to a backless booster with a weight limit meant for an older child who can use a seat belt. New safety guidelines have a higher weight limit as the maximum for booster seats, so kids are supposed to be sitting in some type of seat for much longer than they used to. That means that this type is more practical and should save you some money in the long run.
Unfortunately, with regular car seats, you'll need to get a forward-facing seat and finally, a booster seat to fit comfortably and safely your child's size. This is a drawback. And if they grow too fast, you might not be ready, which can put their lives in danger. Baby car seats that sit in a rear-facing position usually only have a weight limit of up to 30 lbs. Most children get to that weight quicker than others. If your child outgrows it before they should be out of a baby car seat, you'll end up buying one that's able to be a front-facing seat. Baby car seats can end up being a waste of money for parents of children who grow quickly.
Baby And Convertible Seats
Again, if you're a parent that likes to use stroller travel packs, then you should get a baby car seat since they're often bundled. The ones that come with travel systems will have the click in base that can be installed in your vehicle with the LATCH system. Many parents-to-be will have a travel system with a newborn car seat, or carrier included on their baby registry. These have the same safety features that other baby car seat options have, such as side impact protection and belt guide points for installation without a base. These are also one of the more practical options if you're looking at the cheap infant car seats range. If you think you're going to be using a stroller often, you should add this to your option.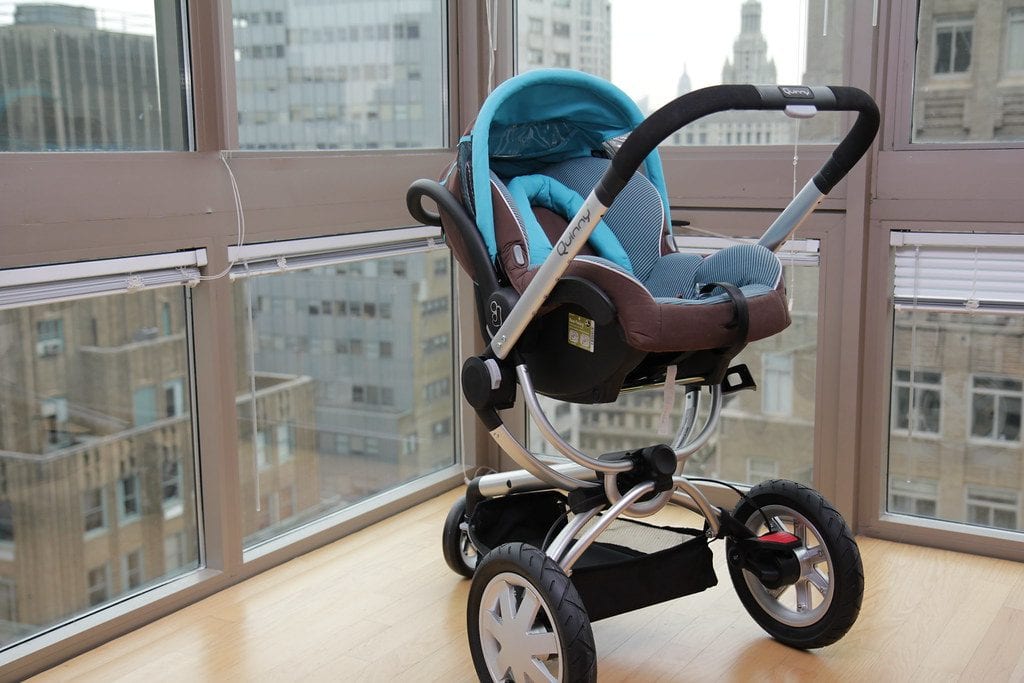 It can save you time since it's much easier just to pull the car seat out, put the stroller down, and then throw them into the stroller. You don't have to wake up the kid, either. The carrier goes straight from the base to the stroller with a click. You don't have to mess with a harness, a seat belt, the LATCH system, or anything else. It is super easy.
Baby Carseat Safety
Here's the thing, these baby products are incredibly safe. The safest car seat is the one that meets strict guidelines and is designed for the child's current height/weight and the one that grows with the kid. It has side impact protection, too.
Both seats have to meet all of the safety and child passenger safety standards that have been set by the governing agencies. Convertible car seats, regular car seats, and booster seats all have installation instructions that, if you follow, will help you secure your car seat in the way it's intended so you'll keep your child as safe as possible. It's also important to note that second-hand seats are considered dangerous. Knowing the seat's history and other information about it is a must.
The way to make these unsafe is, of course, if you decide to misuse them. That is probably the one way you can make these products dangerous, and you'd be surprised at how many parents set these up wrong.
If you get these, you should always make sure that you follow the instructions. A baby car seat that is installed improperly is very dangerous and won't protect your child as it should.
The side impact protection won't matter as much, nor will the 5-point harness. Ensure to follow the manufacturer's instructions and your vehicle owner's manual during the installation. A Child Passenger Safety Technician can check if your seat is installed correctly.
TSA Safety
When reviewing an Infant Car Seat versus a Convertible Car Seat, you will find out that most of them are safe for TSA. The ones that can be converted are safe for kids for the most part, and they can be taken on the plane. You will need to gate-check these, and you will want to make sure that you know how to set these up properly. But the benefit of it is that you can pull it out and take it with you, but the downside is you need to take it out of the vehicle.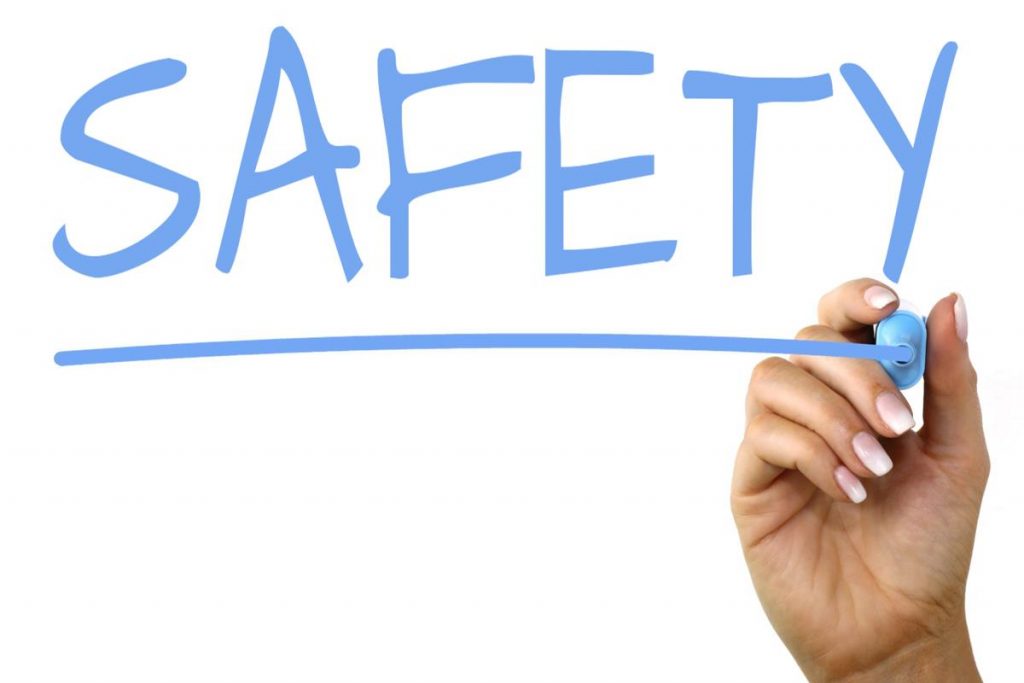 Conclusion
Choosing Between Baby Carseat And Convertible Carseat
Whatever one you choose, remember that there are advantages and disadvantages to each. You should figure out whether or not you want to save money on the stroller for the baby or if you want to save money in the long term. Regardless, this should be something that you should make sure that you buy immediately and something you should have on hand for your child whenever possible since it helps to keep them safe and sound while they're in the vehicle and protects their bodies. Gather as much details as you can to guarantee that you are getting the best one for your little one.
Frequently Asked Questions
Is A Convertible Car Seat Safe For An Infant?
Convertible car seats, such as the Graco car seat all-in-one convertible, are a safe and highly recommended option for parents with babies who frequently travel.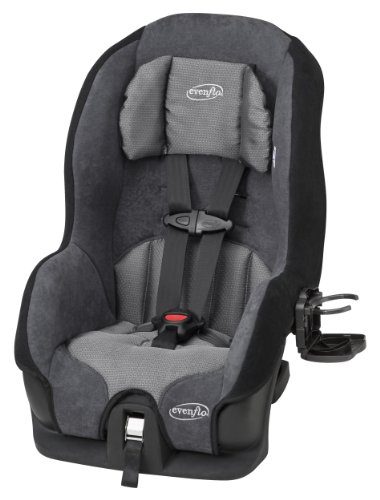 When Should I Put My Baby In A Convertible Car Seat?
Experts say that you can readily put your baby in this type of car seat between 9-12 months. You can also base it on the weight or height of the baby. If it reaches the highest height or weight set by the manufacturer, then it's probably safe for him to use it.
How Long Do You Keep A Baby In An Infant Car Seat?
Several manufacturers suggest that young babies should not be kept in a car seat longer than two hours. The reason is that the position of babies in car seats may cause strain to their underdeveloped spines. It may also cause breathing problems in the long run.
Do You Need An Infant Car Seat?
It's not necessary to purchase an infant car seat initially. However, considering options such as a baby snug, infant inserts, and ensuring a safe angle of less than one inch will be beneficial, particularly for newborns. Infant car seats become essential as soon as your child is born to ensure their safety during travel.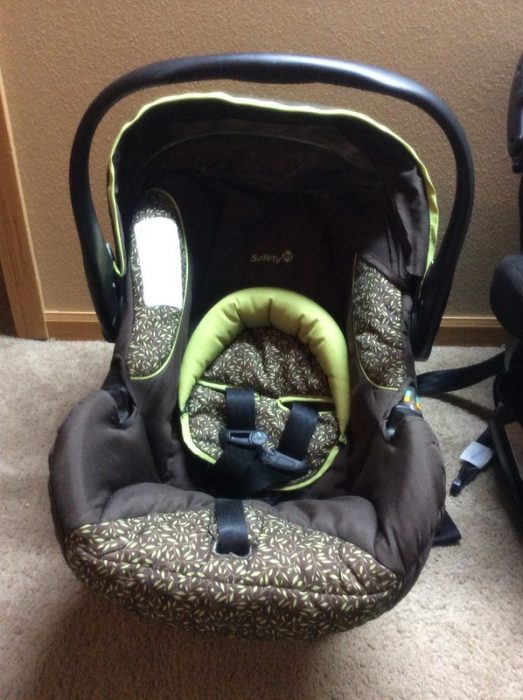 What Is The Difference Between Infant And Toddler Car Seat?
You can tell the difference between an infant car seat and a convertible car seat on the way they are placed and secured in your car. An infant car seat is mainly for smaller babies from 5 to 22 pounds. A toddler car seat is for when the baby grows and has reached the desired weight set by the manufacturer. They serve the same purpose, though, and that is to keep your baby safe in the event of a crash. Both will have side impact protection. The side impact protection should protect your child when another vehicle runs into the side of your car. When considering different brands of popular car seats, it's worth comparing the Britax Pioneer vs Frontier as they have some key differences, such as weight limits and adjustability.
When Should A Baby Switch To A Convertible Car Seat?
Parents usually switch from an infant car seat to a rear-facing convertible one anywhere between 9 months and 2 years. But this depends on the size of the child. If the child is over the weight limit and still within the height limit (or vice versa), they are too big and are no longer considered safe to use the infant car seat.
How Long Can You Use A Convertible Car Seat?
Use it until your child reaches the height and weight limits. Have your child use the convertible car seat positioned rear-facing until your baby reaches 1 year old and weighs 22 pounds or up to 30 to 35 pounds. Switch it to a forward-facing position until your child reaches the maximum weight and height limit. Forward-facing seats generally have a weight limit of up to 40 pounds. Some can go up to 65 pounds or more.
Are Convertible Car Seats More Comfortable?
Compared to infant car seats, convertible car seats usually have more comfort features that come with them. However, to enhance these features and prolong the life of the car seat, it's beneficial to pair it with the best car seat protector. The right protector can maintain the aesthetic and functional integrity of the convertible car seat, ensuring it remains a comfortable and safe space for your child over the long haul.
Can You Leave The Hospital With A Convertible Car Seat?
Yes, you can leave the hospital with a convertible car seat, which can serve as both a forward-facing and a rear facing car seat for infants and toddlers. However, it's important to consider factors such as the expiration date of the car seat, ensuring it is not a used car seat, and following the recommended guidelines for rear-facing car seats until your child reaches their first birthday. It is also worth noting that some families opt to have two car seats—one for the hospital and one for everyday use.
Can I Drive 2 Hours With A Newborn?
If possible, a baby should not be in a car seat for longer than 2 hours. If a newborn is in a semi-upright position for a prolonged period, it can result in a strain on the baby's spine. But if you need to go somewhere far, then make sure to take breaks so that you can give your baby a break from the vehicle chair.
When Should I Take The Newborn Insert Out Of My Car Seat?
This cushion can be removed between five to six months of age. Having these is a great option for extra safety for most kids!
Is It Better To Get An Infant Car Seat Or Convertible?
Convertible options are generally heavier and bulkier which makes it hard to switch from car to car. They also take up more space. When deciding which of these two are the better option, you should think of convertible and infant car seat pros and cons.
Although both are safe, they do have their differences and uniqueness. For example, if you plan on having more than one kid, then you can pick a convertible one so you only have one car seat that can last for up to two generations!
Do Infant And Convertible Car Seats Use The Same Base?
No, they aren't compatible. This is because they are designed for different stages of a child's growth. Convertible ones do not have bases, while a newborn chair is designed to have bases and additional bases for the chair.
How Long Do Most Babies Stay In Infant Car Seat?
Even the smallest babies at birth can grow into quite a big size in just a few months. Parents can generally switch their newborns into a convertible option anywhere between nine months to two years. This depends on the child's size!
What Are The Cons Of Convertible Car Seats?
Of course, convertible car seat pros and cons are inevitable. Its cons are that it does not fit preemies and low birth weight newborns. With these, you cannot carry the car seat or attach it to a stroller base or travel system. 
Which Seat Is Safest In A Car?
The safest position in the vehicle is the back-middle seat.
Last Updated on May 7, 2023 by Lisette Lao
DISCLAIMER
(IMPORTANT)
: This information (including all text, images, audio, or other formats on FamilyHype.com) is not intended to be a substitute for informed professional advice, diagnosis, endorsement or treatment. You should not take any action or avoid taking action without consulting a qualified professional. Always seek the advice of your physician or other qualified health provider with any questions about medical conditions. Do not disregard professional medical advice or delay seeking advice or treatment because of something you have read here a FamilyHype.com.