Vitamins are vital nutrients required for normal biological functions. Many foods contain these; however, some individuals may not receive enough from their diet alone and may need to take supplements. Vision, the development of healthy bones, healthy reproduction, and healthy cell division are all dependent on enough vitamin A intake. The development of red blood cells as well as proper nerve function are both dependent on enough vitamin B12 intake. Vitamin C aids in the maintenance of healthy skin, bones, and connective tissue, in addition to facilitating iron absorption. Calcium absorption and bone health are dependent on vitamin D. In addition, vitamin E is an antioxidant that prevents cell damage and assists in the healing of wounds and vitamins K1, and K2 are crucial for blood coagulation and bone health, respectively.
According to the testimonials of previous purchasers, the following list of vitamin brands is considered to be the most reliable in the United States:
Garden of Life

Nature Made

Solgar

Vitafusion

New Chapter 

Rainbow Light 

MegaFood

Country Life

Deva Nutrition 

Jarrow Formulas
It might be difficult to find vitamins that are suited to your specific requirements, but it can be helpful to have a grasp of what each vitamin accomplishes. If you believe that you would benefit from adding vitamins to your diet, you should discuss this with your primary care physician. They will be able to assist you in determining the appropriate kind and dose for your specific requirements. The nutritional needs of men and women differ, so the best vitamins for men may not be the best for women. In addition, eating a diet that is high in fruits, vegetables, whole grains, and proteins that are low in fat will assist you in obtaining the nutrients that you need. In addition to vitamins, minerals are also essential nutrients that are necessary for the body to operate at its optimal level.
This article includes all the necessary information on these companies and the most well-known vitamins that they manufacture.
Garden Of Life
Garden of Life is derived from whole foods and supplies an assortment of important vitamins and minerals, such as vitamins A, B12, C, D, E, and K. In addition to that, they provide a selection of different formulations to address certain requirements, such as those pertaining to energy, immunity, and bone health.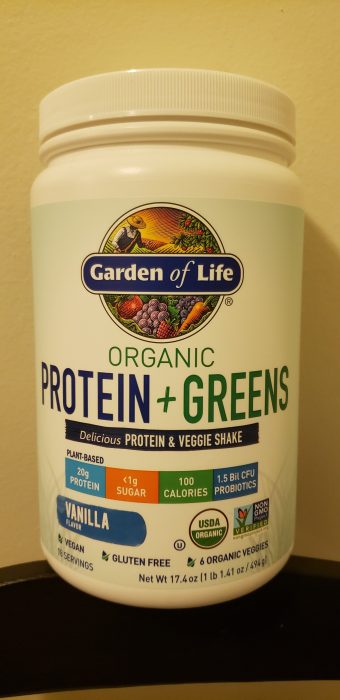 Nature Made
Vitamins and dietary supplements from Nature Made are available in a broad range to help maintain and improve overall health. In addition to that, it has a range of goods that are tailored particularly to promote heart health, boost energy, and alleviate stress.
Solgar
For more than seven decades, Solgar has been making high-quality vitamins, and the company now provides an extensive selection of vitamins, minerals, and herbs. This also includes goods that cater to particular need, such as those for energy, digestion, and joint health.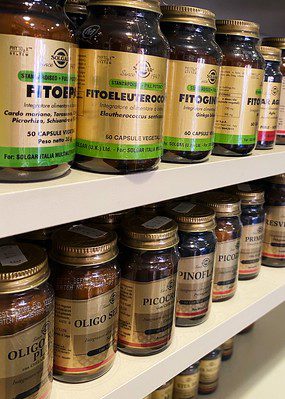 Vitafusion
Vitafusion is a company that manufactures gummy vitamins for both adults and children that are both tasty and simple to consume. In addition, they provide a range of formulations that are designed to support not just general health but also particular requirements, such as energy and immunity.
New Chapter
Whole-food vitamins and minerals that are simple for the body to digest and absorb are what New Chapter specializes in providing. In addition to this, they have goods that cater to certain need, such as those for stress reduction, bone health, and digestion.
Rainbow Light 
Rainbow Light is a supplement that offers meals that are high in nutrients yet are simple to digest and absorb. In addition to this, they provide a range of goods that are tailored particularly to the health needs of men, women, and children.
MegaFood
One of the best vitamins for energy comes from the MegaFood, which is a brand that provides vitamins and minerals derived from natural food sources. In addition to that, they offer goods that cater to certain need, such as those for energy, immunity, and relieving stress.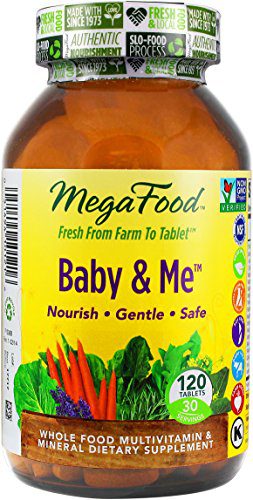 Country Life
Since 1971, Country Life has been in the business of producing vitamins of the highest quality. They provide a broad selection of vitamins and minerals, in addition to items that cater to particular need, such as those for energy, bone health, and digestion.
Deva Nutrition 
Deva Nutrition is a company that focuses in providing vegans and vegetarians with best vegan formula and vegetarian vitamins, minerals, and herbs. They also provide items that cater to certain need, such as those for joint health, energy, and relieving stress.
Jarrow Formulas
Jarrow Formulas is a supplement company that provides a comprehensive selection of vitamins, minerals, amino acids, and botanicals. In addition to this, they provide a range of goods that are targeted particularly at the health of the brain, the heart, and the immune system.
These brands may all be purchased either in-store or online, depending on your preference. Read the directions on the packaging very carefully to verify that you are administering the right amount, and if you have any doubts, check with your medical professional.
FAQs: 
What is the number one vitamin brand in America?
In the United States, the most trusted brand of vitamins is Centrum. Over 35 years of earned credibility among medical professionals and their patients
What is the most trustworthy vitamin company?
There are several vitamin companies available, making it difficult to determine which one to trust. However, there are a few things to consider while searching for a respectable and reliable vitamin provider. First, confirm that the organization is GMP (Good Manufacturing Practices) certified. This accreditation indicates that the firm has met specified quality and safety criteria. second, search for testimonials from pleased customers. Customer reviews may provide insight into how others perceive a firm and its offerings. Lastly, ensure that the firm has a money-back promise or some other kind of satisfaction assurance. This demonstrates their confidence and willingness to stand behind their goods. If you keep these considerations in mind, you should be able to choose a reliable vitamin business that can give you with the necessary nutrients.
How do I know what brand of vitamins are best?
Look for vitamins that have been approved by an independent authority, such as the USP (United States Pharmacopeia) or NSF International. These organizations establish stringent requirements for vitamin makers and test goods to verify compliance. Second, research internet evaluations of vitamin companies prior to making a buy. This will provide insight into the opinions of other customers on the quality of various items. Third, discuss with your healthcare practitioner the vitamin brand they suggest. They may have firsthand experience with certain companies or items and may give you with insightful information. Finally, feel free to ask the employees at your local health food shop for suggestions.
Are Nature Made vitamins made in the USA?
Yes, Nature Made vitamins are produced domestically. Since 1971, the firm has been producing vitamins at its state-of-the-art California plant. Nature Made is devoted to manufacturing vitamins that meet or surpass USP requirements for quality.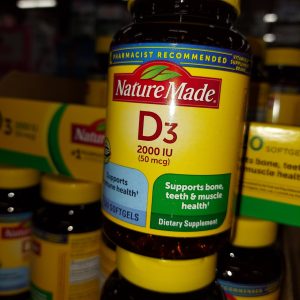 What is the number 1 vitamin in the world?
Vitamin C, vitamin D, and vitamin E are three of the most common and widely consumed vitamins. The best vitamin brands for skin are crucial to our wellbeing and general health since they support the health of our skin, immune systems, and much more.
Last Updated on November 23, 2022 by Nerissa Matidios
DISCLAIMER
(IMPORTANT)
: This information (including all text, images, audio, or other formats on FamilyHype.com) is not intended to be a substitute for informed professional advice, diagnosis, endorsement or treatment. You should not take any action or avoid taking action without consulting a qualified professional. Always seek the advice of your physician or other qualified health provider with any questions about medical conditions. Do not disregard professional medical advice or delay seeking advice or treatment because of something you have read here a FamilyHype.com.