Putting together clothing for a trip is one of the most effective ways to showcase your style. You can shop for some wonderful ideas on how to wear clothing in magazines, online, or simply by asking your friends what they prefer to wear. Summer clothes can be worn in so many ways and styled with strappy heels, heeled sandals, shoes, or any other type of footwear. The fact that holiday attire emphasizes relaxation and ease of movement is perhaps one of the season's most endearing qualities.
Therefore, you shouldn't be scared to try out a variety of various styles and appearances.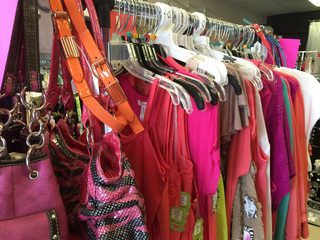 2022 Summer Clothing Options
When you are trying to decide what vacation outfits to pack for your summer vacation, keeping in mind that you want to be as comfortable as possible is one of the most essential things to consider. It is crucial to be able to unwind and enjoy your trip, even though it may be tempting to wear an outfit that you believe looks incredible with flip flops but isn't really comfortable. There is no worse feeling than being uncomfortable in the clothes you choose to wear. If you aren't sure what to wear, it is always a good idea to ask a close friend or family member for their advice on what they think you should wear. There is a considerable chance that they will be able to provide you with some excellent guidance on what looks attractive and what does not.
In this article, we have included separate categories for children, teen, men's outift, and women's attire.
Five Outstanding Outfit Ideas For Children's Holiday Getaways
Various Recommendations And Their Advantages
Clothing made of cotton is a natural material that is soft, breathable, and comfy to wear, making it the supreme choice for clothing for your kid. Because of its absorbency, it is an excellent choice for use throughout the warm summer months.
Vacation wardrobe made of linen is another kind of natural material ideal for wearing throughout the summer. Your youngster will remain cool and comfy thanks to the lightweight nature of this item.
Polo shirt, mini skirt, and shorts created from lightweight textiles Shirts and shorts manufactured from lightweight fabrics are suitable for wearing throughout the warmer summer months. They are not only comfy to wear but also aid to keep your child's body temperature down.
Bathing suits During the warm months of the year, every youngster needs to have one-piece swimsuit in their closet. It helps shield them from the sun's potentially dangerous rays and maintains their body temperature while they are in the water.
Hats are imperative that you provide your kid with a hat to shield their head and face from the sun. Bucket hats are especially useful for preventing your child's hair from falling into their eyes.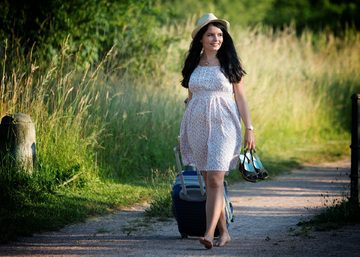 The warm weather months are ideal for letting your child's unique individuality come through in the outfits they wear. Pick clothes for them in vivid hues and whimsical designs that they will like wearing. Give children the opportunity to participate in the decision-making process by letting them choose their own clothing alongside you. First and foremost, you should make sure that your child's summer outfits are comfortable for them to wear. They should not be constrained in any way by the clothes they are wearing and should be able to move freely.
Five Of The Top Outfit For Teen And Their Advantages
A crop top is an essential item for any teen's summer wardrobe, along with accessories like jewelry and a stylish bag. They are ideal for warm weather and can be easily matched with other pieces to create stylish outfits. With many style variations available, you are certain to find a crop top that matches your preferences. Additionally, they reveal your belly, which is always a bit of a sign in the summer heat.
Maxi dresses are another excellent summer choice, and they can be accessorized with jewelry and a chic bag. In addition to being exceedingly comfy, they can also be worn up or down. You may shop for them in a few neutral colors and designs, so you're certain to discover one you like. In addition, they are ideal for hot days when you just want to slip on a dress and leave.
Denim shorts or jeans are a summertime must-have in any suitcase, and you can find them at affordable prices while shopping. They are suitable for any function and may be dressed up or down according to the occasion. In addition, they are available in several styles, so you're likely to discover a cute pair you adore.
Sundresses are another excellent summer choice, and they can be paired with stylish accessories like jewelry and a trendy bag. They are elegant, comfy, and can be worn up or down according to the occasion. Of course, you may get them in several colorful designs, so you're certain to discover one you like.
Swimsuits and swimsuit cover-ups are an essential part of every adolescent's summer outfit. They can be mixed and matched with accessories to create a variety of stylish beach and pool day ensembles. With numerous designs to choose from, you're sure to find a swimsuit and swimsuit cover-up that perfectly suits your style.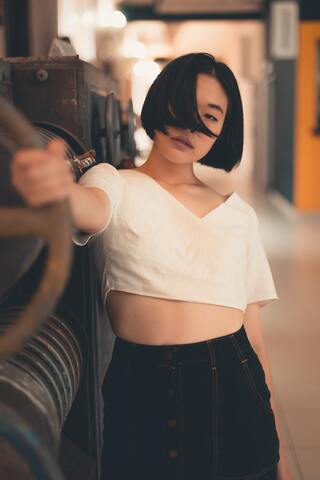 Top Clothing Options For Women To Wear During Hot Season
A white T-shirt is a must-have for any woman's wardrobe. T-shirts are breathable and lightweight, making them excellent for warm weather. Additionally, they are available in a few styles, allowing you to select one that meets your preferences.
Shorts are another excellent choice for the summer. They are ideal for days when you like to display your legs, and they are also really comfy. There are several options available, allowing you to pick a comfy pair that meets your preferences.
Dresses are a terrific summertime alternative since they are both fashionable and comfy. They are available in a few styles, so you may select one that complements your physique and tastes.
Skirts are an excellent method to remain cool throughout the summer. They are available in a range of lengths, allowing you to pick one that suits your preferences and style.
Tops are a terrific summertime alternative since they are lightweight and breezy. They are available in several styles, allowing you to select one that meets your preferences.
Five Of The Top Outfits And Ideas For Men And Their Advantages
Linen is a natural fabric that is ideal for summer since it is light and breathable. Additionally, it has a casual appearance that is ideal for casual summer days.
Chinos are adaptable pants that may be dressed up or down. In addition, they are often constructed from breathable materials such as cotton, making them excellent for warm weather.
Polo shirts are also an excellent alternative for the summer since they are often composed of lightweight fabrics such as cotton. In addition, they have a more polished appearance than t-shirts, making them excellent for summer parties and gatherings.
Tank tops are an essential part of any man's summer attire. They are ideal for showing off your muscles while being comfortable.
Swim shorts are important for any guy who wishes to spend the summer at the beach or pool. They are available in a range of designs and hues, allowing you to pick a pair that meets your preferences.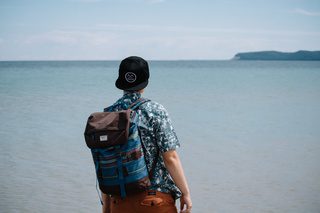 What To Wear When You Go On A Vacation
Frequently Asked Questions To Help You Get More Insight On This Topic
What Should I Wear On Holidays?
It depends on your unique style and the destination you'll visit. However, there are a few basic carry-on packing ideas that might assist you in deciding what to bring for your summer trip.  If you're going to a hot area, pack light, breezy textiles that will keep you cool. Throw on dresses, shorts, and shirts made from natural fabrics such as cotton or linen — they are always a wonderful option. Additionally, denim is usually a smart choice if you're heading someplace with a more relaxed attitude. Jean shorts or a denim skirt may be dressed up or down, depending on the occasion, and will keep you comfortable in any climate. And… no belted blazer even in the evening!
How Do I Choose My Clothes For a Holidays?
The most appropriate vacation attire may vary based on your destination and planned activities. However, there are a few fundamental guidelines that might help you choose the ideal travel attire. Consider the climate of your location first. If you are traveling to a hot destination, you should pack light, breathable clothing that will keep you cool. If you are going to a cooler region, layering will be essential. Then, examine the vacation activities you will partake in. Pack clothing that are comfortable and won't limit your mobility if you want to engage in a great deal of hiking or other outdoor activities. Similarly, if you'll be doing the most of your touring in urban areas, you should bring attire that is both trendy and comfortable for walking.
How Do I Look Classy On Holiday Break Photo?
There are a few fundamental guidelines that may help you attain a more sophisticated and fashionable appearance when on vacation. Initially, choose attire that is both comfy and attractive. Choose timeless items that can be dressed up or down with ease, depending on the occasion. Don't forget to include a few essential items to complete your ensemble.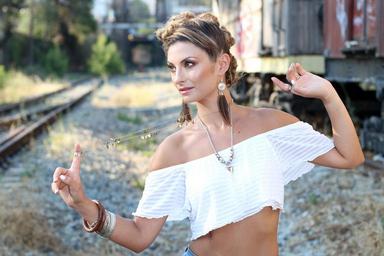 What Should I Wear To 2023 In The Holiday Break?
Considering that you are interested in receiving fashion guidance for the summer (perfect time!) of 2022, some common trends that may be noticed include statement items, patterns, and bright hues. Even if some of the particulars could shift from one year to the next, these overarching tendencies are quite likely to remain the same. Dressing in a manner that allows you to feel confident and at ease is something that should always be a priority.
What Should You Wear On A Tropical Holiday?
There are many factors to consider while selecting attire for a tropical trip, regardless of your excitement level. The first is the destination's climate. When traveling to a location with high temperatures and high humidity, use light, breathable clothes. Natural fibers such as cotton, linen, and others are all viable possibilities. It is also essential to examine the fun day or night activities you will engage in throughout your vacation. If you want to spend time outside, you should dress appropriately. Light-colored apparel and loose-fitting clothing can help you remain cool and comfortable in the heat. Lastly, don't forget to bring a hat or sunglasses for sun protection.
What color to wear on hot days?
What is the most comfortable clothing?
What pants to wear in hot weather?
What color shirt attracts the most heat?
How do you pack clothes for a long vacation?
Last Updated on April 13, 2023 by Inma Barquero
DISCLAIMER
(IMPORTANT)
: This information (including all text, images, audio, or other formats on FamilyHype.com) is not intended to be a substitute for informed professional advice, diagnosis, endorsement or treatment. You should not take any action or avoid taking action without consulting a qualified professional. Always seek the advice of your physician or other qualified health provider with any questions about medical conditions. Do not disregard professional medical advice or delay seeking advice or treatment because of something you have read here a FamilyHype.com.