Wouldn't you want your child to learn a new language? A Spanish word perhaps? There never is any harm to being a bilingual speaker. Spanish is an excellent language to learn. It is the second largest language spoken in the United States.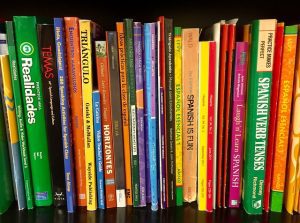 Why? When it comes to picking a career, the ability to speak another language is a significant advantage. Your child will be in demand since he or she can interact with more people. It will solve problems related to language barriers for businesses. Moreover, if they will visit a Spanish-speaking country, it would be easy to converse with the locals.
How do you help your child learn to speak Spanish when they are in secondary-level studies? Find the perfect book to learn this beautiful language!
Skills for Success: Spanish Middle/HighSchool
This book is one of the top text books you can use. It can be used as itself or a supplement to another book or resource. There are activities after every short lesson to determine how well your child understands the lessons with your help or the teacher's help. It also includes the proper pronunciation of words, a presentation of their basic grammar, and even a vocabulary list for the words used within the book for easier reference to the student and teacher. At the end of the book, there is a review to manage how well the student understood its entirety. Furthermore, there is also an answer key that the teacher can use to identify which lessons to refresh the child. Although this is published in the year 2002, it is still obtainable on Amazon.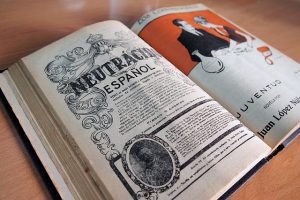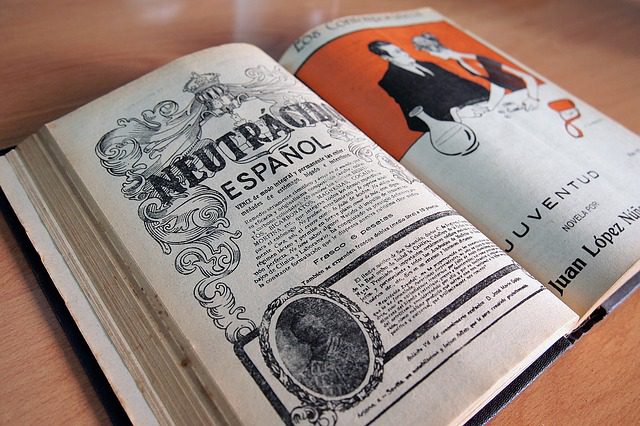 Spanish, Grades 6 – 12: Middle / HighSchool (The 100+ Series™)
An educational book written by Rose Thomas, it provides helpful lessons from how to greet in Spanish to helpful phrases while still being able to learn about their culture. By the time this book has been turned from end to end, intermediate learners should be able to start a conversation, know advanced grammar rules in Spanish, improve listening skills and communication skills, and construct realistic sentences like native Spanish speakers! This book is available to buy on Amazon. This is one of the best Spanish textbook for high school students.
Practice Makes Perfect: Complete Spanish
Practice Makes Perfect is one great book for learning the language. Practice Makes Perfect is a series of Spanish language books, and with Practice Makes Perfect Complete, you'll get all of the books for learning the language skills that you could use. In this book, you will get different practice exercises, and you can learn this language easily. 
Now, you can get information about the vocabulary with the Perfect series, which teaches you not only Spanish basic vocabulary, but also grammar lessons, how to speak to someone, and verb tenses – just what need so you can understand this language. 
Practice Makes Perfect Spanish – Verb Tenses is great because it goes over the different verb tenses. This goes over many of the different verbs and even offers intermediate lessons of the language. This is one of the top books for learning verb tenses because it not only goes over the regular verbs but also the irregular verb tenses.  Verb tenses are probably one of the hardest things to learn when taking on this language.
Another one is Practice Makes Perfect Complete Spanish Grammar, which is one of the perfect books for learning verbs and basic grammar rules of this language. This is also a part of Practice Makes Perfect Complete and is part of the Practice Makes Perfect Spanish books.  This Practice Makes Perfect book is similar to Practice Makes Perfect Spanish – Verb Tenses, but instead focuses a lot more on grammar learning, but with the Practice Makes Perfect fun! 
This book also has a conversation guide to help improve your conversational skills, and with this book, you can read these, and then review and practice. Practice Makes Perfect Spanish Conversations are good if you've already learned how to say the words, but want to review and practice your conversation skills.
Some people don't like the digital version of this book because it doesn't fit well on Kindle. But, this is one of the top books for learning this language and is usually recommended by those who teach it. 
Easy Spanish Step-By-Step
If your child is already past the point of the alphabet and its proper pronunciations, this book only has a brief introduction to said part. It directly proceeds to the parts of speech. There are also exercises after each topic. However, it is only limited. It can be bought in Kindle, Digital, or Paperback via Amazon.
This book is great for learning the language because it handles grammar tenses as well. Spanish grammar is a bit complicated, but this book, it makes understanding their grammar much easier. 
It does contain some practical exercises, and if you want something simple, it is one of the perfect books for learning the language.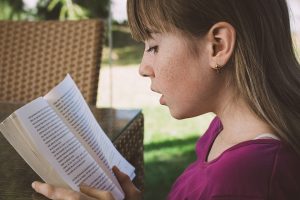 Getting Started with Spanish: Beginning Spanish for Homeschoolers
Designed in a way for parents to get rid of the intimidation in learning Spanish for their kids, this book is split up into simple lessons in a way that anyone can easily understand. There are also enjoyable exercises at the end of each lesson to help with the progress of your child. Additionally, This book also has a website where you can download the commentary recordings of the author. That way, kids can hear the authors explain the lessons further. There are listening and pronunciation recordings available for free! This way, your child will be more excited after every lesson, knowing that they have someone to guide them in learning this beautiful language! This is also available in Kindle or Paperback on Amazon.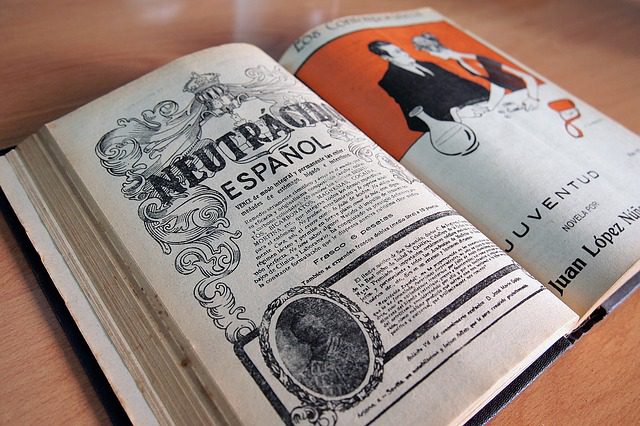 Living Language Spanish Complete Edition 
When it comes to learning this language, Living Language Learning is the way to do this.  Living Language learning books are some of the top-rated books for Spanish language learning. 
Living Language Spanish Complete Edition takes learning the language to a whole new level. This is one of the top advanced Spanish language learning resources. It offers both beginner and advanced resources. You have a learning audio CD, which goes over valuable lessons and basic concepts.  It talks a lot about verb tenses, and will help you understand some aspects of the verb tenses too to help you avoid committing common writing mistakes. 
However, this also has other learning resources, including reference books.  These reference books include a glossary of common terms and phrases, and also some other learning resources to use.  These reference books all come with a set to make learning the language possible. 
This is the ultimate guide to Spanish learning. Not only does this come with reference books, but also free quizzes to help you better understand. This also comes with some real-world videos for cultural lessons. Real-world videos are great because they can show you the real world of their culture. This also helps you better understand how life is there, and real-world videos also are great learning resources for understanding the language. The real world aspects of the Living Language series really show you what it's like, so you can use it in the real world when you're done. Real-world videos may seem a bit awkward because these world videos, usually were recorded a while back, but seeing these world videos can help you understand their culture as well. 
Conclusion
And there you have it – some of the top-rated books, reference books, and other material for learning this language. While some people learn better with reference books, others with world videos of their culture, all of these are valid learning tools. Spanish learning is definitely possible with this type of medium, and it should be encouraged. 
If your child still wants to sharpen his or her skills, there are more activities and lessons on the Internet! There are available worksheets that are printable, and as a parent or teacher, you can also make an activity sheet. You have endless options, especially when it comes to your language journey! If you have already learned Spanish, maybe it's time to learn a new language!
FAQs On Best Spanish Textbooks/Workbooks For Secondary Students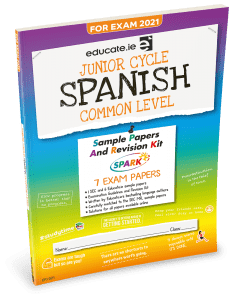 What is the top Spanish text book?
According to Amazon, the top book to learn the language is the Living Language Complete Edition. This edition includes a no-nonsense workbook with 9 CDs and other multiple learning tools. This is an excellent book for beginners up to advanced levels.
What is the top audiobook to learn Spanish?
According to the survey, the top audiobook for learning the language is Rapid Spanish: Earworms Learning. This audiobook uses musical rhythms that go along with verbs and nouns. This is an excellent audiobook for those that are wanting to achieve fluency in the language. Check it here at Audible.com.
How do I learn from Spanish books?
One can learn Spanish through textbooks. There are Spanish text books that are made for beginners to learn the basics of the language and eventually be fluent in it in the long run.
How long does it take someone to learn Spanish?
Learning the language be it speaking, listening or writing skills may not be that easy and may take you longer to learn, depending on how frequent you are in taking a course. Typically, if you allot 1-2 hours a day for your lesson, it will take three years for you to achieve an intermediate level. It also depends on your progress. Advanced learners spend more time to get more advanced learning in the language.
What is the top Spanish course?
There are lots of courses that you can enroll in online to help you become fluent in this language. And the perfect course that you can take is Rocket Spanish. This is a top online course recommendation for Spanish learners.
How can I teach myself Spanish?
You can learn the language by taking lessons at school or learning from online courses. There are mandatory courses in college that have Spanish as a subject. Or you can search and scroll online and look for the perfect Spanish online course that suits your schedule.
Is Rosetta Stone worth it?
For experts, Rosetta Stone can help you learn a certain language and its grammar rules aside from the vernacular language that you are already speaking. But according to them, Rosetta Stone won't make you fluent. But at least it can help you learn the basics.
What level of Spanish is considered fluent?
C1 and C2 levels correspond to advanced proficiency. These levels are intended for individuals who have attained a high level of mastery. If your objective is to achieve fluency in Spanish, target reaching the C1 level, where you can confidently engage in conversation and effectively express yourself.
What's the hardest part of learning Spanish?
In addition to grammar, a significant obstacle for English-speaking learners lies in developing auditory comprehension skills. Spanish, being an extreme example of a syllable-timed language, is often spoken colloquially at rapid speeds that can be challenging to follow. On television, newscasters typically deliver Spanish with elegance and at a more moderate pace.
How can I learn Spanish fast and fluently that is from free sources?
Besides getting a reliable learning book, you can also read literary works from Latin American writers to practice your comprehension and writing skills.
Can you learn Spanish from a book?
Certainly! It is indeed possible to acquire vocabulary, grammar knowledge, reading proficiency, and in certain instances, listening skills through the use of books that include audiobook versions, online resources, or CDs.
However, it is crucial to strike a balance between your book-based studies and engaging in authentic Spanish immersion experiences in order to cultivate a comprehensive set of language skills.
Where can I get free Spanish books to learn the language?
You can try downloading Spanish for Dummies online – it's a free PDF book. You can even learn idiomatic expressions that are commonly used in their language.
What age is perfect to learn Spanish?
The consensus among most studies is that there is no such thing as starting too early when it comes to children learning a second language; the earlier, the more advantageous. Multiple studies indicate that the optimal period for second language acquisition occurs around the ages of 6 or 7, with some suggesting this window extends into the teenage years.
How many hours a day should I study Spanish?
Strive to dedicate a minimum of one hour daily to honing your foundational conversational skills. Once you attain an intermediate level, allocate two to three hours each day to delve into grammar and vocabulary studies. Should you already possess proficiency in Spanish and simply aim to maintain fluency, dedicating one hour of practice every day should be sufficient.
What version of Spanish is most spoken?



Castilian, which is essentially the predominant dialect among Spanish speakers, remains commonly spoken, and it is referred to as Castellano in various countries across the Americas.
Top Spanish Text Books – Other Resources
SpanishMama: https://spanishmama.com/why-im-throwing-out-my-spanish-textbook/
ConquerYourExam: https://www.conqueryourexam.com/best-spanish-textbooks/
Fluentu: https://www.fluentu.com/blog/spanish/best-spanish-textbooks/
Last Updated on May 9, 2023 by
DISCLAIMER
(IMPORTANT)
: This information (including all text, images, audio, or other formats on FamilyHype.com) is not intended to be a substitute for informed professional advice, diagnosis, endorsement or treatment. You should not take any action or avoid taking action without consulting a qualified professional. Always seek the advice of your physician or other qualified health provider with any questions about medical conditions. Do not disregard professional medical advice or delay seeking advice or treatment because of something you have read here a FamilyHype.com.