Have you heard about the Radian RXT – one of Diono's top new car seat products? It's not a secret that parents become a little critical of the different choices of car seats whenever they decide to buy one. More often than not, over a million parents may have already shifted from one brand to another, trying to find just one car seat that's best suited for their baby. Feel free to learn more about the height limit, weight limit, and other questions about the Diono RXT Radian. For now, we will review the Diono RXT Radian here in this article. Read more as we discuss the safety features, prices, and reviews of Diono Radian here in Family Hype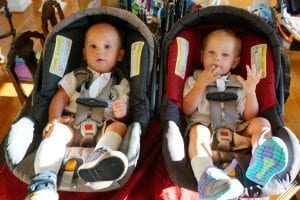 The Radian Convertible Car Seats
The Diono Radian, however, has become the most famous convertible car seat among parents and caregivers. The car seat line is famous for its 3-across feature. These car seats were lovingly engineered to allow parents to fit 3 seats together in one row for convenience. Various Radian models mostly differ on their added features, but the height and weight limits are almost the same. The RXT model, as distinguished from the rest of the Radian models and other car seat manufacturers, gives the full features that a baby brother car seat should have.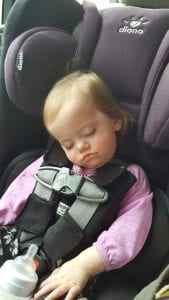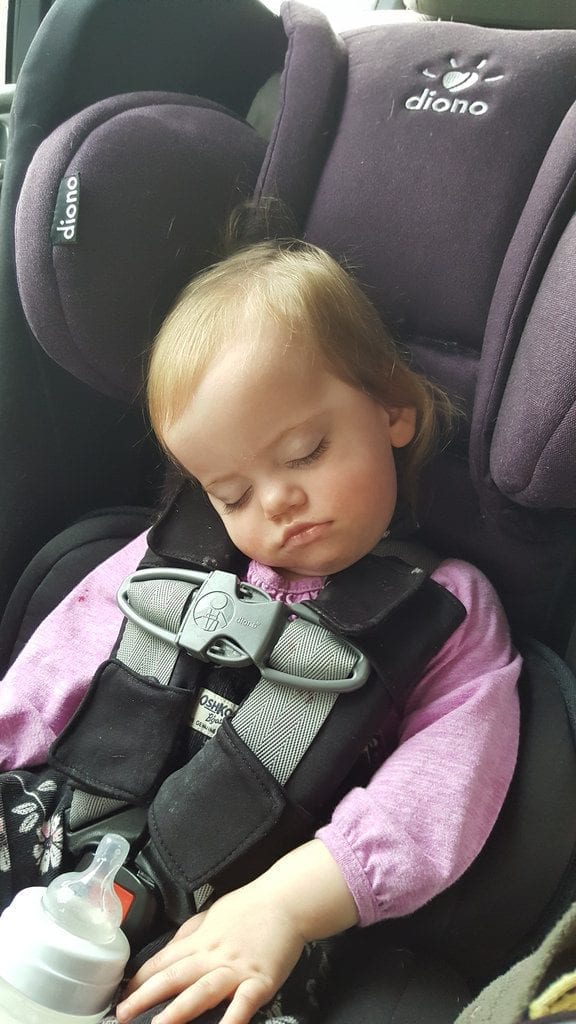 Radian Models
The brand Diono carries different models of convertible car seats, such as the 3Qxt, the 3RXT, as well as all of the Excurze Editions with Nuna Pipa™ car seats, and because of its versatility, it has been highly rated by verified users online. In the article, we made a list of Diono's best-selling car seats from Amazon, and we included a brief description so you can see their features. You can continue reading to see more FAQs and our comprehensive review of the RXT.
2020 Radian 3RXT
It can start out as an infant car seat in the rear-facing position at the back seat or middle seat wherein more upright position mirrors the feeling of getting cradled. It has an easy to use angle adjuster so you can lay it back for rear facing babies and then tilt it up more when the time is right. There is an infant insert in these car seats that can be removed at the appropriate time. You can clean it with machine wash cold water. It grows with your child and keeps them protected to the highest level while giving you peace of mind and extra convenience. It's also FAA approved for easy travel, too. You'll see finally a little smile from your little one while traveling.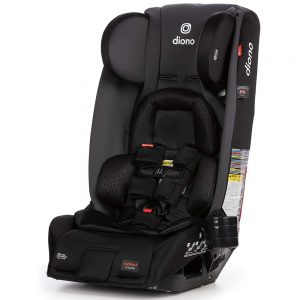 It's the upgraded version of Radian RXT.
It is a good investment because it can be your child's red car seat sets from infancy and up. It can be used for 10 years maximum, and it can accommodate 5 lbs up to 120 lbs.
It is made of the famous Diono steel core for the car seat shell, high density plastic, polyester knit, EPP and EPS.
It has a Slim Fit design but spacious enough to keep your child feeling comfy while sitting in it.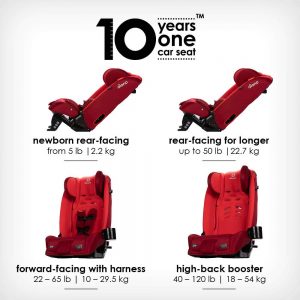 2020 Radian 3R Convertible Car Seat
It is a slightly less expensive version of the 3RXT. It has a lot of the same benefits, like growing with your child, staying in the rear facing position for longer, and being super portable since it folds flat, making it easy to travel the world with these car seats, but with just a few less bells and whistles. You'll still get to choose from several colors to suit your personal taste and at a lower price point.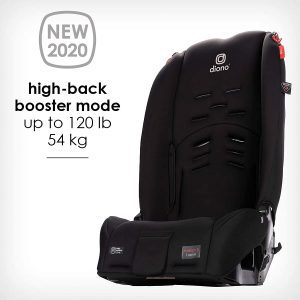 It is the best newborn car seat for parents who prefers to use rear facing for their children. The car seat is compatible to allow rear facing until the child weighs 50 lbs.
It fits perfectly in cars with limited spaces or 3 across in most vehicles.
It is made with high grade steel to keep your child safe always.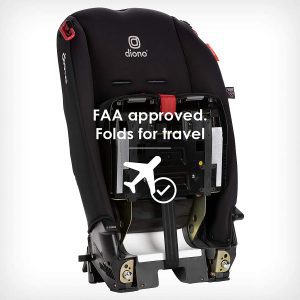 2019 Radian 3RXT
It is the most high end of the Diono convertible car seats. This older version doesn't allow for the rear facing position as long as the 2020 version does. Also, there is no newborn wedge with this Diono 3RXT, as comes with the 2020 version. Other things that are different from this version to the newer one are the upgraded fabrics and the easy to remove cover that is machine washable. Whether you go for the 2019 or the 2020 3RXT, you'll be getting the very best of convertible car seats that the brand has to offer.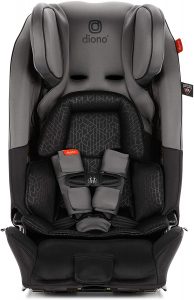 It provides business class comfort for your child. It has a European style and it comes with soft luxurious fabric and memory foam seat bottom.
This Diono Radian RXT (3) car seat will make your child feel like they are on a first class seat while they travel with you.
2019 Radian 3R Convertible Car Seat
It is the least fancy of the Diono products car seats. The 2019 version has different fabrics than the newer released version. The rear facing phase for these car seats goes up to 45 lbs. The 2019 version of the 3R has to be spot cleaned, while the 2020 version has easy to remove, machine washable fabric seat covers.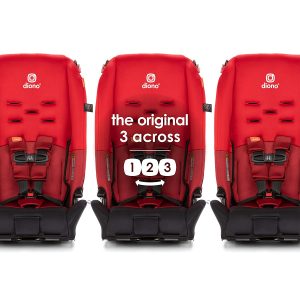 It is cheap, safe and convenient to use. It is made of high quality materials and it has high portability.
It is made in Seattle hence it is designed differently, unlike other car seats the 3R folds flat and is FAA approved for use on an aircraft. It is the perfect convertible car seat to bring when you travel by plane.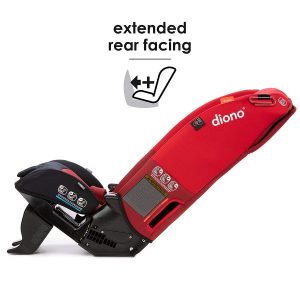 RXT Full Safety Features
This one convertible car seat has an added structural support intended for a higher forward-facing weight limit. The RXT is not lightweight due to its steel frame and aluminum side walls and headrest providing various head support positions. The fact that it is not a lightweight is an excellent thing, though, because it adds to the strength level of the car seat. The convertible car seat can comfortably sit rear-facing children from 5-50 pounds and can accommodate forward-facing children from 20-65 pounds in a 5-point harness. This can then be used as a big kid seat or booster seat modes for children weighing up to 120 lbs.
It also has the "SafeStop" design in its harness. It is created to minimize the backward force against the head, neck, and chest, which are forward-facing.
The Most Handy For 3-Across Situations
The Diono RXT Radian is regarded as the narrowest convertible in the market of car seats, which is ideal because it makes a 3-across easier than the others. Moreover, parents laud it for compactness and ease of being a travel companion. It has a carry strap (purchased separately to turn it into a sort of backpack) and folds for travel purposes. Traveling by plane? Worry not, the car seat's low profile allows your kid to use the tray table when correctly installed on airplanes. It has a unique SuperLATCH system that makes installation effortless as well.
Made Of High-Quality Frame and Fabric
The Diono RXT uses tested high-quality materials for its frame and fabric. The cushioned seat offers high comfort with memory foam padding and steel-reinforced frame for your baby's comfortable feeling and unmatched safety with the car seat safety team. The fabric stays intact, soft, and smooth for a long time. It can easily be spot-cleaned with mild soap and water. The 2020 versions also allow for the removal of the car seat covers to throw into the washing machine.
Guaranteed To Give Your Little One The Best Sunny Car Ride Knowing They Are Safe And Children Secure Features
Parents who have tried the product have noticed how perfectly their child feels at home. They look cozy whenever they stay in the car seat. As mentioned earlier, it features memory foam padding. This padding is a removable cup holder that can also double as a room for handy toys. It also has expandable sides, so it can accommodate your child's growth.
Has Been Tested And Approved By Many
Parents who have tried the Diono RXT car seat even for a short time all give their seals of approval and satisfaction. They are impressed with all the safety and comfort features of the car seat. It is undeniable that this has received a lot of good reviews online by genuine parents and caregivers who voluntarily tested the car seat. They refer to the RXT car seat as the smart choice of overprotective parents. And, these car seats include rear facing LATCH. The system makes installation a breeze for anyone.
The car seats are indeed the best when it comes to overprotecting your kid in all the right ways. It has strong and sturdy materials that the manufacturers have incorporated into their flagship product. It undeniably gives parents the genuine feeling of unmatched safety, security, and guaranteed protection for their child.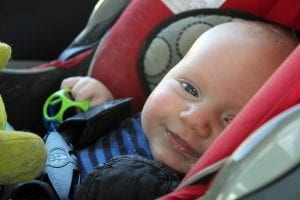 Frequently Asked Questions
Are Diono Car Seats Good?
These car seats are good, in the sense that they offer protection to babies and toddlers longer than other products. You can convert the car seat based on your child's age instead of getting a new one.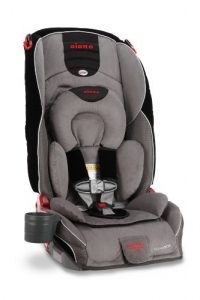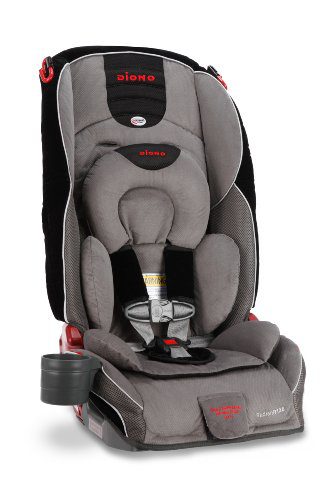 Does the RXT Recline?
Yes, it reclines as it has a foam angle adjuster. However, it only works when the seat faces the back of the car.
Is The RXT Radian Comfortable?
Yes, it is a comfortable car seat. It is plush all around, so your child won't feel agitated in it.
What Other Products Are There From Diono?
Diono offers car seats, strollers, baby carriers, and other products. Their lines of strollers include the Traverse Editions, the Excurze Editions, the Flexa Editions, the Quantum Classic, and many of the strollers can be incorporated into travel systems where they're paired with car seats. For instance, you can purchase a travel system that includes the Flexa Editions with Nuna Pipa™.
What's The Best Option For A Lightweight Travel System From Diono?
The Diono Flexa Editions strollers are basically umbrella strollers that can be part of travel systems. If you want something that is easy to fold up and take with you anywhere, you should look into getting a Flexa Luxe or other Flexa Editions stroller. You'll still be able to combine Flexa Editions with Nuna Pipa™ Lite car seats. The best combination would be the Flexa Luxe with Nuna Pipa™. Then you get all of the features available from the upscale umbrella stroller but complete with Nuna Pipa™ Lite conveniences and comfort.
What's Better, A Carrycot And Nuna Pipa™ Lite Car Seat Or A Radian?
The difference in these is pretty significant. The travel system complete with Nuna Pipa™ car seat is meant to offer convenience in that you can click the car seat in and out of your Excurze Editions, Flexa Luxe, or Quantum Classic with Nuna Pipa™ capability with ease. The Radian car seats are convertible, meaning they can be used from birth all the way up through 10 years old, in some cases. Radians cannot be used as part of travel systems, though. You can get an Excurze stroller or a Flexa Luxe with the Nuna Pipa™ car seat to use some of the time, but the Radian is meant to stay in the vehicle at all times unless you're taking it out to put on an airplane. We can assure you that no matter what Diono product you decide to go with, you'll be getting a quality piece of equipment.
What Is The Difference Between RXT Radian And Rainier?
How Long Is the RXT Radian Good For?
How Wide Is RXT Radian?
What Is The Difference Between Diono Car Seats?
What Age Is Radian RXT For?
What Is The Weight Limit For a Radian RXT?
What Is The Height Limit For a Radian RXT?
Is Radian A Good Car Seat?
Can Diono Be Used As A Booster?
Last Updated on April 11, 2023 by Patrick Magtaan
DISCLAIMER
(IMPORTANT)
: This information (including all text, images, audio, or other formats on FamilyHype.com) is not intended to be a substitute for informed professional advice, diagnosis, endorsement or treatment. You should not take any action or avoid taking action without consulting a qualified professional. Always seek the advice of your physician or other qualified health provider with any questions about medical conditions. Do not disregard professional medical advice or delay seeking advice or treatment because of something you have read here a FamilyHype.com.