Being the prince or princess in a castle can be fun, and imaginative play is one of the best ways for a child to foster creativity. Whether they're a knight in shining armor, the queen of the castle, or even a princess trying to fight off a dragon, this is a great thing to have for children. Typically, these castle toys are kind of feminine in look, but you can get unisex pieces that are fun. In fact, some of the best boys toy castle sets offer engaging and imaginative play for kids of all genders. After all, boys can be knights, or kings, or whatever they want to be. Here are the best castle toys that are perfect for imaginative play.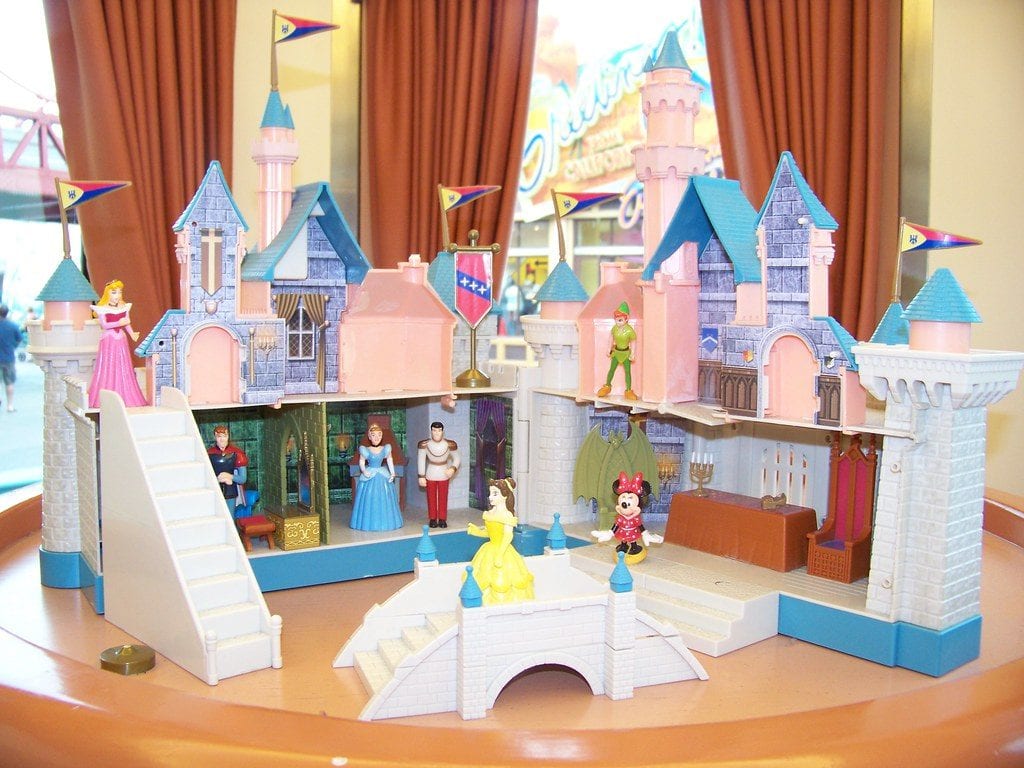 Fisher-Price Disney Princess Little People Set
First, let's start with Disney princesses, and this is a great princess playset that comes with seven types of play areas. It comes with Little People Disney Princess figurines, including Cinderella and Snow White, and it even has song phrases and sounds that come with each princess. It is cool because they are conversational princesses.  The one downside to this is that the flag turrets tend to fall off over time, so your child might struggle with these. It also comes with a lot of accessories. I'm talking a lot, so many that they all don't fit in the castle, which is a little bit frustrating for some parents, especially if the kid insists upon bringing it everywhere.
Baby Gund Princess Castle Stuffed PlushIt's
It is a great little princess set. It's a five-piece playset, and everything fits right inside the carrying case. It comes with different ways to provide sensory and auditory stimulations, including crinkle fabric to even neighing and squeaking sounds from the horse, and the princess as well. It is great for infants, since they love these types of toys, and they're great for newborns too. They don't' come with any pieces they may choke on, so it's the perfect princess castle for baby princesses, and it's a great little gift.  One of the downsides is that you may expect the toys to be a little bit bigger, but then again, your child is small, so maybe it's for the best that they're tiny. It is a great way for your child to get that simulation that they love, and they can play with princess toys even at a young age.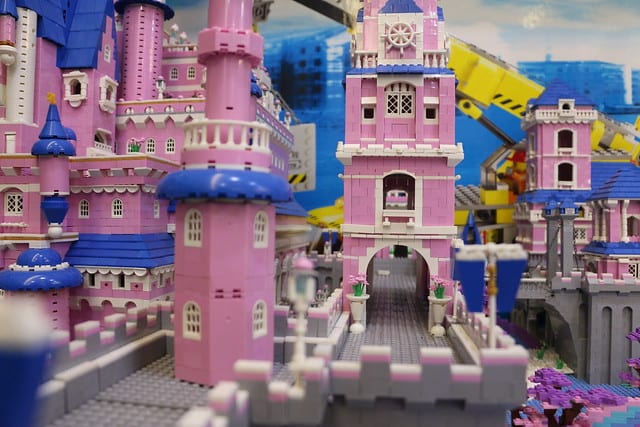 My Little Pony Explore Equestria Crystal Empire Castle
Lots of little girls like My Little Pony, and this looks like the real crystal ice palace you see from the series. It comes with beautiful blue-ice material, and it's great for children to explore. It includes two staircases, a baby swing, and even two revolving closets.  It is a great one and even comes with an app that allows for more playtime fun and wonderful adventures in the castle. It's quite pretty, and it's got several places to play, and it even has some cool accessories. It does need batteries, but you can assemble this quite quickly. It's a great way to have lots of fun.  The one downside to this is that some people have reported that the toys broke a little bit too easily, but it may just be because of how they were played with, so do be careful when using these sets.
Manhattan Toy Toddler Activity Center
It is less of just a castle but more of an activity center that does have a castle within it.  It is probably one of the best ways to foster both creativity and storytelling, and it's perfect for children over the age of 12 months or older. It's quite small, so it is quite easy to use, and it includes four little play areas and a lot of different activities that are great for building motor skills and development.  The one issue that some have reported to have happened is that the screwed within the pre-drilled holes get misaligned. In some cases, it can make it hard to assemble with time. Also, because it is so lightweight, it has the potential of falling on children, but that typically is rare to happen, and not as common as you think.
Fold And Go Wooden Castle Dollhouse
Wooden toys are great for children, and this folding toy with a carrying handle is quite easy to use. It's got amazing details and wooden construction that's quite durable. In this, you get six figures for you to play with, along with a drawbridge and a dungeon.  It is a fun playset that's good for boys and girls, and you can use this for imaginative play. The edges of the pieces are a little rough, and some reported inconsistent all lengths, do be careful with that if you do choose to get this set.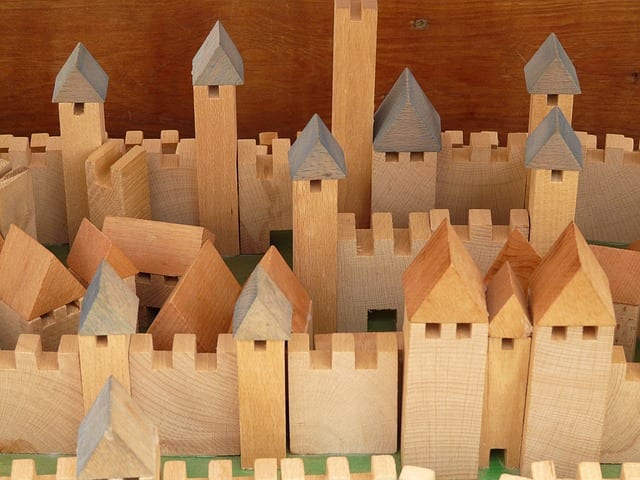 Imaginext Castle Lion's Den  
Finally, we have this set, which is perfect for children ages 3 to 8, since this is essentially an impressive, colorful castle. The goal of this is to have the castle defended from the evil knights that are trying to invade. It includes a gate, collapsible tower, and even some trap doors. The lion eyes light up, and they even have roaring sounds. It comes with two guards and accessories, so it's a great one that's a lot of fun. You even get a crossbow and some fire discs to defend the castle, which is quite great. It's a fun toy set for those little knights out there.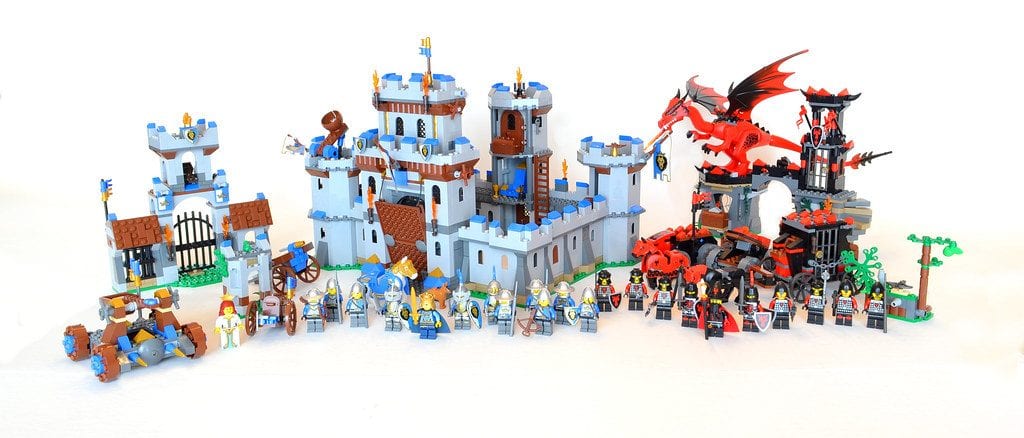 Castle playsets are fun, and you may wonder why you might want one. Well, as you can see here, they offer endless hours of fun, and they often are great additions for those children looking to have a lot of fun and to defend the princess in the castle. There are lots of castle sets out there, and children can get hours of fun from each of these, and no matter what they're into, this can foster a ton of imaginative play they might not otherwise experience too.
FAQs On Castle Toys
What are castle toys?
Castle toys have both aspects of building and role-play for fully developmental children's experience.
Are there different castle toys for boys and girls?
Yes, different castles toys are marketed for boys or girls.
What are the best castle toys for kids?
Top Castle Toys to consider are Fisher-Price Imaginext Castle Lion's Den, Fisher-Price Imaginext Eagle Talon Castle, Hotaling Imports Excalibur Castle, LEGO Disney Princess Elsa's Sparkling Ice Castle, PLAYMOBIL Wolf Knights' Castle Playset Building Kit, and My Little Pony Princess Wedding Castle. Check for more here: https://www.walmart.com/c/kp/toy-castles.
How do castle toys benefit my child socially?
Castle toys promote cooperative playtime for kids through both building and role-playing. It also encourages conversations with other children during playtime.
Do castle toys enhance overall cognitive skills?
Yes. Castle toys provide social, psychomotor, motor and hand-eye coordination skills. These toys improve a child's overall cognitive abilities.
What are some other benefits of castle toys?
Castle toys also exercise a child's creative skills as well as the opportunity to create something new and unique to themselves. Kids can have the ability to develop storylines and characters as well.
Do castle toys improve problem-solving skills?
Yes, castle toys promote problem-solving skills. That's because castle toys require children to piece together different parts. From there, children learn how multiple structures can come together and function as a whole.
What are the safety issues with castle toys?
The primary safety issues with castle toys are the small pieces involved in the actual construction of the toy. These small parts pose an inherent choking hazard.
Is there a recommended age for castle toys? And at what age should my child stop playing with castle toys?
Different castle toys have different recommend ages. However, most castle toys are appropriate for kids 3 to 10 years in age.
Castle Toys Other Resources
MomLovesBest: https://momlovesbest.com/castle-toys
ScaryMommy: https://www.scarymommy.com/spotted/castle-toys/
Last Updated on May 11, 2023 by Patrick Magtaan
DISCLAIMER
(IMPORTANT)
: This information (including all text, images, audio, or other formats on FamilyHype.com) is not intended to be a substitute for informed professional advice, diagnosis, endorsement or treatment. You should not take any action or avoid taking action without consulting a qualified professional. Always seek the advice of your physician or other qualified health provider with any questions about medical conditions. Do not disregard professional medical advice or delay seeking advice or treatment because of something you have read here a FamilyHype.com.