Water is life, as people say it is. But for some reason, no matter how much we want to keep our children hydrated, they seem to lose the habit as they grow older. It is why finding the best water bottle for college is essential so that they have access to potable water anytime, anywhere!
But, finding the right water bottles for college students may not be as straight forward as you think. Water bottles are much different than they used to be. They're made of different materials, such as stainless steel and BPA free plastic. You can get a glass bottle, one that has a wide mouth spout with a flip top, one that has a straw lid, or one that is double walled to help keep your water cold. The point is, you'll have plenty of water bottles for college students to sift through before you can find the best water bottles for student life.
Water Is Life
We all know the different health benefits and advantages of drinking water and staying hydrated in general. Not only does it keep us from getting thirsty often, but it helps in weight management, improves your skin complexion, boosts the immune system, regulates internal balance, as well as prevents cramps and other injuries, and many more! It's great for more than most people are aware of. That's why water bottles for college students are so important.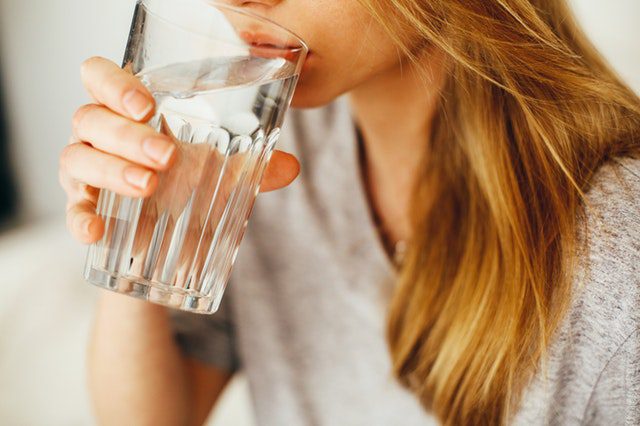 Keeping oneself hydrated is very important because since the climate is changing, the weather can get hot, and sometimes dehydration can lead to heatstroke, nausea, and other illnesses.
However, are you aware that staying hydrated also helps in the academic performance of your child? According to DripDrop, being hydrated helps in boosting the ability of students to do well in their exams. Proper hydration also improves one's cognitive ability, memory, attention span, and it keeps the brain as active as possible. Student life is hard enough, your child doesn't also need their health working against them. Getting water bottles for college students to take with them that will help promote their hydration is a good idea. You can check out color options available so you can choose from the best water bottles for your student's interests.
College Days
Usually, the rate of dehydration when people get older gets higher. As much as we try hard to keep our young children hydrated, when they grow older, and most commonly in their college days, it's the time where dehydration often occurs. Why? Well, one reason is because student life comes with a lot of distractions that weren't there before. Parents don't have as much say in what college students are doing, so they can't keep reminding them to drink their water. 
University life is different from elementary and high school days. There's more walking, changing classrooms, organization work, and other social activities. Unlike in pre-college days where they're usually just in the same area, drinking fountains and water jugs aren't hard to handle. It's super important for college students to carry some sort of refillable water bottle with them, whether it be a hydro flask, a stainless steel water bottle, a wide mouth water bottle, a glass bottle, or one with a straw lid. And for those who live where it's hotter, it's great for them to have a vacuum insulated water bottle to help keep their water colder. A double walled vacuum insulated stainless steel water bottle is even better for that. You should give them one of the best water bottles before they leave home for school. They aren't doing a lot at that time.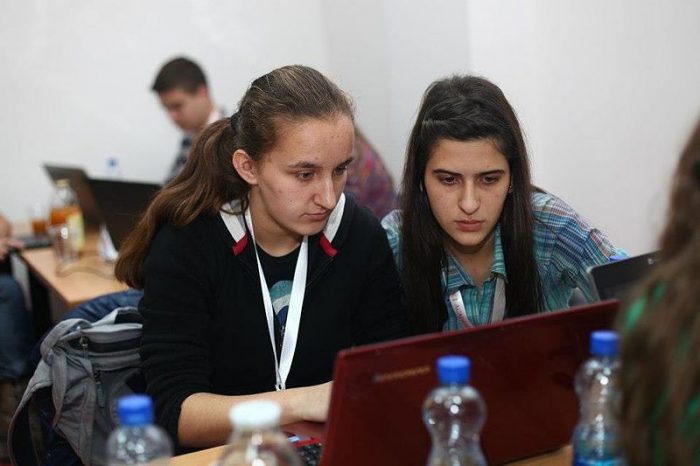 But in college, teenagers often get busier. Sometimes with the added pressure to meet deadlines and have good grades, they're always on the go. With this, they usually don't have the time to catch a drink anymore. And when they do, college students typically resort to coffee, energy drinks, and a whole lot more to give them the energy they need to pull off all-nighters.
A lot of studies show that dehydration is common among college students because of their busier schedules, as well as less parental monitoring or supervision. It is very alarming because despite being busy or preoccupied, health should still be a top priority – always a non-negotiable. With this, providing them with the best water bottle for college is a must so that as parents, we can still try to ensure that they're getting the right amount of minerals and nutrients despite living far away! Even the best water bottles for college student life can't force your child to drink more water, but at least it gives them a little shove in that direction. 
The Best Water Bottle For College
Choosing the best water bottle for college can be a little bit tricky, and sometimes expensive. That's why when you are choosing your best pick, you have to make sure that it's worth your cash.
There are a lot of lists that offer the best water bottle for college; however, since we all have different situations and lifestyles, it's still best to know which factors to consider so you know it's the right one for you and for student life. 
But what exactly are the things to consider in choosing the best water bottle for college?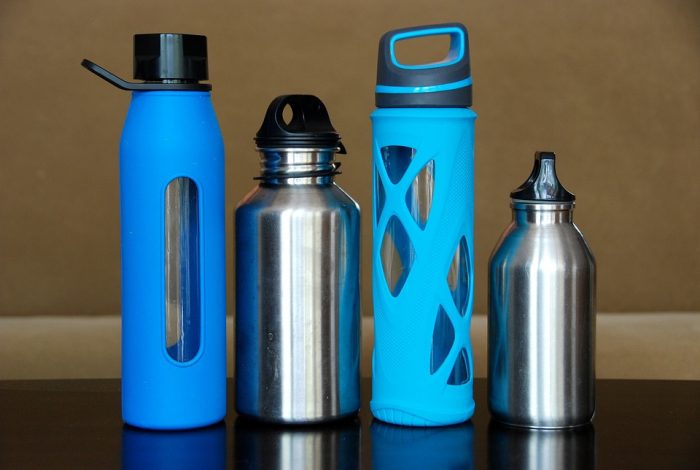 Size – This factor depends on your daily schedule. If you're an athlete, you need to have a bigger sports water bottle. If you're just a light drinker or you prefer to carry a lighter bag, then a smaller water bottle is just right for you! It all depends on your activities as a college student.
Weight – Some water bottles are generally light, while some aren't. It's essential to choose between the two so that you won't have a hard time carrying it or putting it inside your bag along with your other college requirements! A vacuum insulated stainless steel water bottle is going to be heavier than a bpa free plastic bottle. A glass bottle will also weigh more.
Carry-friendly – When choosing the best water bottle for college, it's essential to check if it has enough available handles or straps, especially if you're the type of person who brings it by hand. But if you're comfortable with it being inside your bag all the time, why not?
Moist Tendency – Some water bottles can accumulate droplets on the outside of the contents. However, not to worry, because other containers are droplet-free, meaning there won't be any moist water coming out from the inside! A glass bottle can develop condensation on the outside causing it to get slippery. You may want to look for one with a rubber coating if you find that a glass bottle is one of the best water bottles.
Drinking Valve – Do you prefer a water bottle that has a built-in straw? There are plenty of people who prefer a straw lid. Do you want one with a small opening-type drinking compartment? There are also plenty of people who want a spout lid. The spout lid can come in a wide mouth version or something smaller. Or are you comfortable with the typical circular drinking style? It depends on you! If you can't decide, you can even look into getting a flex cap that allows you to change out the spout lid. If you prefer a wide mouth spout lid during one season, but you want a straw lid during another season, a flex cap can allow you to switch those out.
Color & Style – Don't forget the external details. It's important for most college students to match his or her water bottle with his or her items! After considering the important details, functions, and compartments of your water bottle, it's time to choose the style and color which will best fit your personality! Most manufacturers offer several color options for the bottles they sell.
Cleaning – It's great to get a water bottle that can be easy to clean. You need to consider the material of the bottle. A glass bottle should be pretty easy to clean, as well as a wide mouth bpa free plastic bottle. A stainless steel vacuum insulated bottle with a small opening may be tougher to clean. The spout lid needs to be considered, also. It's great if the bottle and the components are dishwasher safe. Look for this when you purchase a water bottle for student life. Even if it's only top rack safe, it's great if you can put it in the dishwasher. The straw lid can sometimes be troublesome for cleaning without a special tool meant for cleaning straws so consider getting the tool if you're choosing a water bottle with a straw lid.
Price – When buying the best water bottle for college, it's essential to see if the price for it is reasonable and worth it. Don't spend on something too expensive that isn't worth the cash! Most notably, in college, there are a whole lot of more expenses. You don't want to waste a few cents on a bottle that isn't tailor-fit for you!
A Couple Of Brands To Look Out For
Takeya Actives—Takeya Actives is a line of water bottles that you can get for kids and adults, both. There are plenty of color options, and options for different kinds of spouts. You can choose a straw lid, a wide mouth lid, and those that have a flip top. Takeya Actives water bottles are meant to be functional, yet attractive. The color options are unique. Takeya Actives are made of stainless steel vacuum insulated to keep your drink at the temperature you want it to be. The bottle is double walled to keep the outside of the bottle dry. Takeya Actives water bottles can keep your water nice and cold for an entire 24 hours. Whether you opt for the flip top lid or the straw lid, wide mouth or not, the Takeya Actives lids have been touted as the best ever. Takeya Actives water bottles are great for student life with their simple modern design and plethora of color options to choose from.
Contigo—The Contigo AUTOSPOUT Straw Ashland glass bottle is a convenient, simple modern water bottle. It has an easy flip top lid that just takes a button to open. Then you have a wide mouth spout you can drink from. The word straw in the name only indicates the look of the outside of the bottle, not the drinking valve. You can choose from several color options with this brand, also.
Klean Kanteen—This company prides itself on producing clean, safe products for people to eat and drink from. There are all sorts of fun patterns and colors to choose from with Klean Kanteen, also. You'll find wide mouth spout bottles, flip top lids, and different sizes to choose from. Klean Kanteen makes bottles for all ages. You'll find designs to appeal to both kids and adults.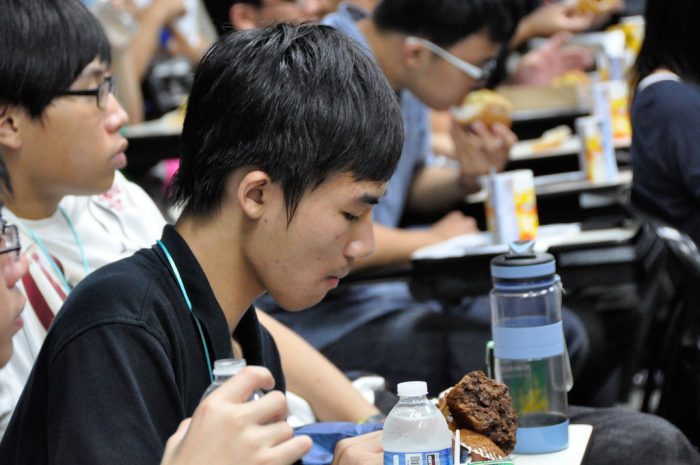 With all the tips and facts we've given, we hope that you will be able to choose the best water bottle for college, so you can always keep yourself hydrated! Remember, a hydrated student is a healthy and well-performing student! These are simple modern tips about what water can do for the body, but they can make a huge difference for college student life.
Best Water Bottle For College FAQs
What is the best water bottle to use?
The best water bottle is Yeti Rambler. It is a 26-ounce bottle with double-walled insulation to keep the temperature the same inside. You can get a flex cap for this double walled water bottle, also. You'll be able to choose from a wide mouth spout lid, a straw lid, or a smaller spout lid. It's great for keeping your water cold, but it is quite heavy.

What is the best water bottle for cycling?
CamelBak Podium Big Chill is the best water bottle for cyclists. It is an insulated bottle made from 100% BPA-free material. Using a bpa free bottle is better for both you and the environment. The Tritan BPA free bottle is a good choice for cycling, as well. You'll want to steer clear of a glass bottle for cycling. Your best spout option is a wide mouth spout lid with a flip top. It makes the water easily accessible.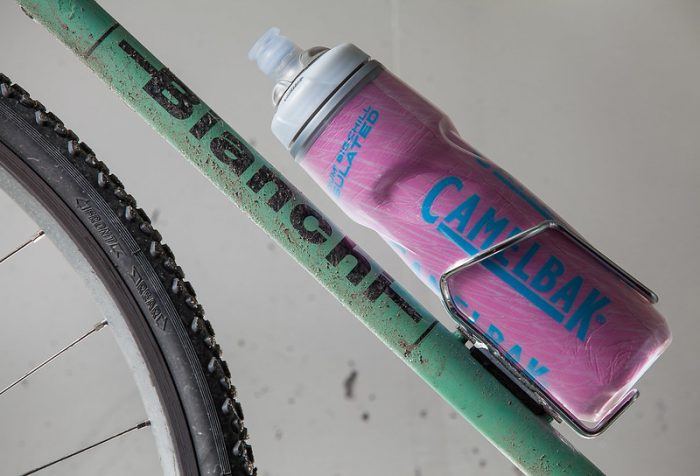 Are metal water bottles safe?
Metal water bottles are not 100% safe, just like BPA-free plastic ones. However, you can switch to using stainless steel bottles, which are more reliable than regular metallic water bottles. Klean Kanteen makes a whole line of metal drink ware that is safe. You can find water bottles, mugs, thermoses, and other liquid containers from Klean Kanteen that come in many color options and sizes.

What's the safest container to drink water from?
S'well water bottle is the safest container to drink water from. It is entirely leak-proof, and condensation does not form outside of the bottle.

What is the best reusable water bottle brand?
Hydro Flask may be the best reusable water bottle brand. It is made out of stainless steel and can keep water cold for up to 24 hours.
Which water bottle is the healthiest?
Which water bottle stays cold the longest?
Is it better to drink from glass or stainless steel?
How often should you wash a stainless steel water bottle?
Is a Hydro Flask worth it?
Other Resources:
https://www.collegeraptor.com/find-colleges/articles/student-life/6-of-the-best-water-bottles-for-college-students/
https://nymag.com/strategist/article/best-water-bottles-stainless-steel-reusable-insulated.html
https://www.concordiacollege.edu/stories/details/top-7-water-bottles-for-college/
https://www.nytimes.com/wirecutter/reviews/best-water-bottle/
Last Updated on August 14, 2022 by Ryan Ballesteros
DISCLAIMER
(IMPORTANT)
: This information (including all text, images, audio, or other formats on FamilyHype.com) is not intended to be a substitute for informed professional advice, diagnosis, endorsement or treatment. You should not take any action or avoid taking action without consulting a qualified professional. Always seek the advice of your physician or other qualified health provider with any questions about medical conditions. Do not disregard professional medical advice or delay seeking advice or treatment because of something you have read here a FamilyHype.com.