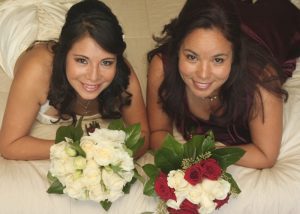 Partners in crime, double the trouble, together forever – all of these phrases, you've probably heard from your parents, aunts, uncles, and elderly neighbors when it comes to describing you and your sister. Now that her extraordinary day is coming up, why not invest in something she'll appreciate and treasure? A wedding day gift is customary for many people. Brides will give a maid of honor gift, a bridesmaid gift, a soon-to-be husband gift, and more. But, if your sister is getting married, what should you get for her?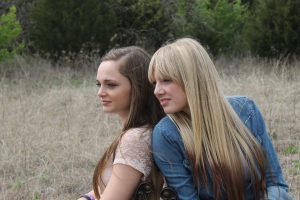 Each person has varying interests, hobbies, passions, likes, and dislikes, and in a nutshell, different personalities. No matter how many fights you've had or how opposite you are from your sibling, you're still probably the person who knows her the most. A thoughtful gift for her should be fun to look for. With this, looking for the perfect wedding gift for the favorite sister won't be that hard!
Sister's Wedding Day
Trust me, getting married is a whole different chapter of a woman's life. It's entirely a different feeling from getting one's first relationship or getting engaged when one is a new spouse. Marriage is a whole new level of happiness and a whole new level of detachment from the old, adventurous, impulsive, young self since things are going to be different the moment you say the wedding vows and "I do" on your wedding date.
That being said, a well-thought-out, unique wedding gift from you to your sister on her wedding day will help calm her down and make her feel that connection with you. Wedding gifts don't have to be extravagant. If you're thinking about thoughtful wedding gift ideas for her – the perfect gift for a sister or sister-in-law, make sure it is something that makes her feel loved and cherished on her wedding day – after all, that is all she needs.
Marriage is a commitment. It's a lifelong commitment and a special relationship with your partner. Once your little sister or older sister gets married, your home might feel a little different – it's a little less noisy, and less fun, and you might even feel nostalgic from time to time. As a sibling, you must share your all-out support with your sibling, in sickness, and health – and that can be one of the most special gifts you can offer her. Just like in the old days, no matter what happens, both of you will always be partners in crime. The perfect wedding gift ideas for you to give her should be able to make her feel that you'll always be there for her.
This is the reason why getting the best wedding gifts for your sister is profoundly important!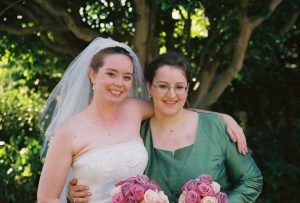 Perfect Wedding Gift To Give Your Sister
In choosing the perfect wedding present, the items get classified into three categories: tangible, non-tangible, and handcrafted. These three categories are the ones you need to dwell on first for you to be able to choose what perfectly fits your sibling's interests and personality.
Tangible Wedding Gift
For tangible items, it's essential to think about what things she needs the most. In doing so, you can somehow tick off items that she may or may not need anymore. What does a bride-to-be need exactly? Think about what's in her home that she may need. Does she like jewelry? Would she benefit from useful items, rather than simple sentimental items? Well, here's a list to name a few of the items you could consider: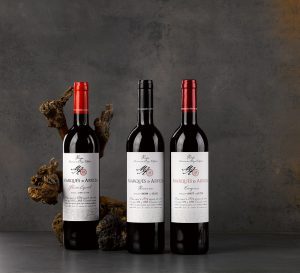 Bottles Of Wine – Every bride-to-be would need some little extra wine for the wedding day. What a relief if you could provide her with some of those (and probably with customized wine glasses and a complete wine gift basket), right? You can even get the labels personalized with a short message from you to her to make a real impact with your wedding gift for your sister.
Kitchenware – A bride-to-be loves dolling up her kitchen! You can hand her some kitchenware like ceramics, electronics, cooking gadgets, and other stuff to help her be the amazing cook she can be! Something cool you can do to make it more personal is to wrap up a personalized cutting board with her new family name carved into it.
Bag – You know what they say, once you get married, somehow, your stuff multiplies! Help her carry all of those by making sure to share with her the best bag. Of course, with all the necessary compartments! You could do a special bag for her and then get her something similar to offer her a bachelorette party as a bridesmaid gift.
Living Room Decors – For most, a room or home decor would make the perfect wedding gift. Vases, figurines, table fillers, wall art – name it, she'll like it! Brides love dolling up their homes, and you can help her with this by lessening the items she needs for her house beautification!
Perfume – A wedded girl has to rebrand, you know! From her playful scent, help her achieve that new branding by giving her a year's supply of sophisticated perfume! She'll surely love a fresh scent to get around with.
Jewelry – You could let your sibling have a BFF necklace. These are great whether she's your blood sister or your in-law. You could even do a pair of them where you have one piece of a charm and the other piece of it is on the necklace for her. You can go with whatever type of metal she likes to wear—silver, gold, white gold, rose gold, etc. She may even want to wear it on her wedding day!
House Essentials – May it be bathroom rugs, scented candles, shower curtains, pillows, and a sofa. Whatever it is, if it has to do with filling up her new home, she'll surely appreciate it! You can personalize these too. Personalized wedding gift ideas like towels, pillows, or even wine glass that are monogrammed will surely be a special wedding gift.
Non-Tangible Presents
They say the best things in life are free. Well, if you know your sister is into those non-tangible things that are more about the experience than something material, why not finance it for her to experience it? Non-tangible items aren't to be overlooked, and funding it would mean making it free for your her! So, what are the top non-tangible wedding day gift ideas?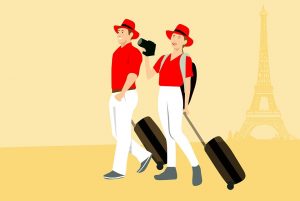 Plane Tickets – If your she is an adventure junkie, give her some memories to cherish by giving the newlyweds a free trip! You can send her and her new husband (your brother-in-law) anywhere. And the pictures she takes on the trip will always make her think about what she got as a gift from you.
Slideshow Or Video – During the wedding reception, a better way to make her happy is by surprising her with a video or slideshow with all the memories you've had together! That will surely make her special day extra memorable! This may be a better gift at the bridal shower if it's truly going to be about just you and your sister or sister-in-law. But, if you can work in the story of her and her groom then this would be a great wedding day gift as well.
Gift Cards – Offer your sibling a shopping spree to remember by gifting her gift certificates from her favorite stores! She'll surely need this, especially when her expenses increase after being a wedded gal. This is one of these unique gifts that may even lend well to more time together. She might want to go shopping with you!
Spa Date – As siblings, you might want to share with her sibling bonding time before she becomes a full-time wife or even a mother. Treat her to a spa date so you guys can relax with each other! Having some downtime is a great wedding gift for your sister and for you.
Do Her Wedding Invitations – Wedding planning is exhausting, tedious, and time-consuming. One of the perfect wedding gifts you can offer is to take some of that burden off of her. Offer to do all of the wedding invitations for her. You'll just need to get the list of people they want to invite and compile a list of addresses. You'll be doing her a huge favor with this as a gift for her.
Pay for Her Bridal Makeup – You can take your sister to have her makeup and hair done on her wedding day and foot the bill as your gift. When a sister-in-law or sister is getting married, there are many things she has to pay for, so a wedding gift that takes some of the financial burdens off of her will be very much appreciated.
Throw an Engagement Party – This is one of the gifts that you won't wait to provide her on her wedding day, but that will be an important part of her wedding memories. You can plan and pay for an engagement party in honor of the couple. If you're not the maid of honor, you can enlist her help, and if you are, just get the other bridesmaids to help out.
Handcrafted Favors
What better way to surprise your sister than with something made from the heart and with the hands? You can make her something just to give her as an actual gift, or you can offer to make something else for her like maybe her wedding favors.  Here are a few touching items that serve as the perfect wedding present: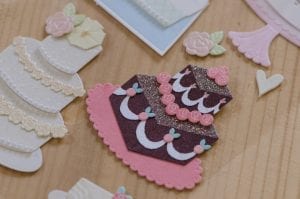 Scrapbook, Photo Album, Vow Books, Photo Book– Fill it up with all your childhood memories and favorite photos! A bride-to-be will surely miss all of those youthful adventures. Imagine on her wedding day looking at all of her cherished memories with you in one special place. Scrapbooks or a wedding album are gifts for her on her wedding day that will never go out of style.
Personalized Jewelry – What better way to make your sister feel loved than by giving her something she can never forget? Personalized wedding gifts like jewelry can be from a simple handmade bracelet or an expensive personalized one. It's all up to you because surely whatever you plan to give, she will cherish it like a baby and as a keepsake. Maybe share with her something that you have a piece of too, because with her getting married, you might not see her quite as often anymore.
Personalized Pouch/Wallet – Trust me, wedded sisters become Girl Scouts. They'll need more pouches for their stuff, and they suddenly become so much more organized! Help her keep her things in order by giving her a pouch or a wallet. You have it monogrammed for her. That makes it a perfect gift idea that's useful and personal (more unique wedding gifts at Pinterest and Etsy)
Stay Away From These Gift Ideas For Your Sister's Wedding
There are some things that, for the most part, you shouldn't get for a sister-in-law or sister getting married.
Anything that glorifies her old life before she met the person she's about to marry wouldn't go over very well as a wedding day gift. Even if you think it would be funny, that's not really the time for being funny in that way.
Don't make a gift for her that is something to compete with the maid of honor gift or the bridesmaid's gift. It's not about outshining someone else's gift, it's about choosing the right gift for her.
Don't choose to use her wedding day to make everything about you and how much you're going to miss her. You can show your sister on her wedding day how much she means to you, but in a manner that celebrates this new phase of her life.
Don't accentuate that someone is your sister-in-law, rather than your sister, through the present on her wedding day. What do we mean by this? Well, most of the time, a sister-in-law will want to feel like she is truly a part of your family. If you're going to highlight the sister part of things, then share with her something with the word "sister" on her wedding day, so she feels more connected to you.
All these items and ideas are merely suggestions. No matter how long the list can be, it's still up to you since you know your sister best. Make sure to share your beloved sibling a day to remember by really investing time in thinking about the best wedding gift for your sister. This is a present on her wedding day! Gifts should be special anyway, but wedding gifts for sister, even more so. Lastly, treasure her, be there for her, and support her every step of the way. After all, that's what siblings are for!
Frequently Asked Questions
What Is The Perfect Wedding Gift For Sisters?
Most brides-to-be say that there is nothing that could make them happier before their wedding day than to receive a classy watch with gold, silver, or two-tone straps with rose gold. Other gift ideas include a red-skinned laptop, an expensive bath kit, and a personalized pendant they can wear on their wedding day. Check out https://www.shaadisaga.com/blog/wedding-gift-ideas-for-sisters for more amazing present ideas.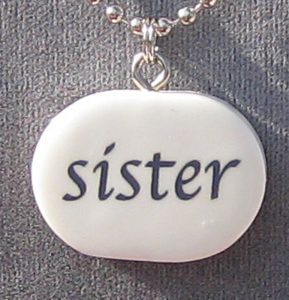 How Much Do You Give Your Sister For Her Wedding?
If you and your sister are pretty close and you have much to share, a cash gift of $500 would be great. Some are extravagant enough to provide as much as a thousand dollars even! When she is getting married, you want to help her have a good start to her new life so giving what you can is helpful.
Are Earrings An Excellent Wedding Gift For My Sister?
If you're looking for a thoughtful wedding gift for your closest sister, you'll never go wrong with jewelry. A necklace or a pair of earrings are some of the most preferred gifts that they want to receive from their siblings. Of course, it would be more special if the earrings had beautiful stones. However, if you're short on cash, you can always choose gold or silver dangling earrings. A thoughtful present of earrings that would match her bridal robe and the wedding dress is a thoughtful wedding gift idea on her wedding day. And of course, you could do this for your sister-in-law, also.
Are Gift Certificates Great Wedding Gifts?
If the bride and groom have a registry, it wouldn't be hard for you to choose a wedding gift for sister and soon-to-be brother-in-law. But if they don't have one and you're having trouble deciding on what practical wedding present to bring, try checking out some gift certificates that include romantic overnight stays in a lovely resort. According to studies, giving gift certificates as wedding gifts is legit and acceptable. It might beat settling on a cutting board or a robe. Some people prefer gift certificates as presents on their wedding day because they can spend them on what they want without feeling guilty about spending money.
Should I Always Stick To Getting Something Off The Wedding Registry?
No, you don't have to get a wedding present off the registry. But, if you do want to, and you want it to stand out since you're her sister or sister-in-law, then choose something that most people wouldn't get. Usually, there's something more expensive or bigger that is on there as a wish, but that the happy couple is fairly certain they won't be getting. Surprise them and choose that as your wedding day present.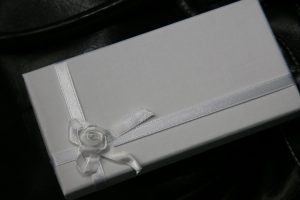 Should I Still Get Her A Gift Even If I'm Not In The Wedding Party?
So, your sister is getting married and she didn't put you in the wedding party. Many people ask if it's grounds for not giving a gift if they were left out of the bridal party because they mistakenly think that the maid of honor and the other bridesmaids are the only most important people to the bride. That's not the case. Sometimes there's another reason for not putting you in the bridal party. Whatever the case may be, you should still get a present for her.
What's A Good Maid Of Honor Gift?
You can give a maid of honor something that's very personalized, or you can go with something you know she really likes, gift ideas for her such as a handbag, a certain kind of bracelet in a gift box, or a dining gift certificate. If you want, you can collaborate it with the bridesmaid gift but simply make the maid of honor gift slightly upgraded. It doesn't have to be hugely different, but you should honor your maid of honor with a gift that makes her feel hand-picked. A bridesmaid's gift could be paying for the hair and makeup of each girl, a spa day with you, bags, robes, clothing, jewelry, and so much more. You could even go with a cutting board with each girl's initials etched into it.
Should I Expect To Be The Maid Of Honor When My Sister-In-Law Or Sister Is Getting Married?
This is a resounding no! You shouldn't expect that your sister getting married automatically makes you the maid of honor. Even if you're close to your her, she may have a best friend who she wants standing next to her at the altar. Expecting that you'll be the one getting the maid of honor gift at her wedding could open you up to getting hurt. Let them make their own decisions and support them no matter who she chooses as their maid of honor.
Is My Sister-In-Law Getting Married The Same As My Sister Getting Married?
Probably not. But everyone is different. Sometimes we click with people we're not blood-related to better than we do with our own families. If the sister-in-law is getting married and you are very close, it will be just like your own sibling is getting married. She may want you to be her maid of honor. If that's the case, it's great if you just treat the whole thing like it is your sibling getting married. If she wants to make you her maid of honor, allow her and graciously accept whatever maid of honor present she bestows upon you.
Surprising your sibling on her wedding day is a beautiful way to show your love and make the day even more memorable for her. Here are some ideas to help you surprise her: you can give her a special gift to open on the day of her wedding. You can also have a surprise performance at the reception like a dance or a song number.  Another interesting idea is a surprise photo session for your sibling and her spouse on the day of their wedding.
After a wedding, it is customary to greet the bride and offer heartfelt congratulations. You must make them feel your warmth and joy for the special occassion by giving a warm smile and offering genuine happiness for her. Make sure to also take a moment to compliment the bride on her appearance. Mention specific details such as her gown, hairstyle, makeup, or any other aspect that stood out to you. You can also talk about the experience on her wedding day and allow her to share some favorite moments.
Remember, the most important thing is to genuinely express your happiness and congratulations to the bride. Be sincere, respectful, and considerate of her emotions and experiences during this special time.
Last Updated on April 11, 2023 by Nisa Jabajab
DISCLAIMER
(IMPORTANT)
: This information (including all text, images, audio, or other formats on FamilyHype.com) is not intended to be a substitute for informed professional advice, diagnosis, endorsement or treatment. You should not take any action or avoid taking action without consulting a qualified professional. Always seek the advice of your physician or other qualified health provider with any questions about medical conditions. Do not disregard professional medical advice or delay seeking advice or treatment because of something you have read here a FamilyHype.com.