Girls love to challenge themselves with games just as much as boys.  Many girls break the stereotype of playing with dolls and "girls games".  Women are indulging themselves in degrees in science and math and these areas will expand with women professionals as we continue to move forward.  There are many challenging games for girls that move beyond just dress up games.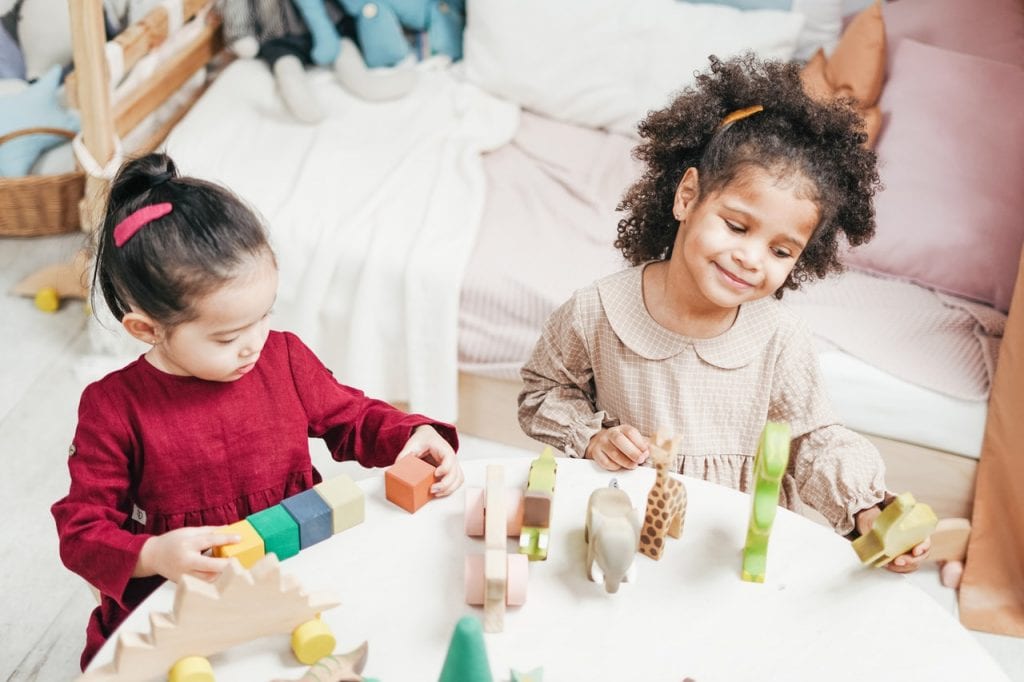 Rubik's Cube
This is a classic game for girls to work with.  If your daughter is more hands on, this is best.  They just have to figure out how to line up all the colors with each other.  To make it more interesting, start timing her and see if she can beat her previous times.  You can also make it into a race.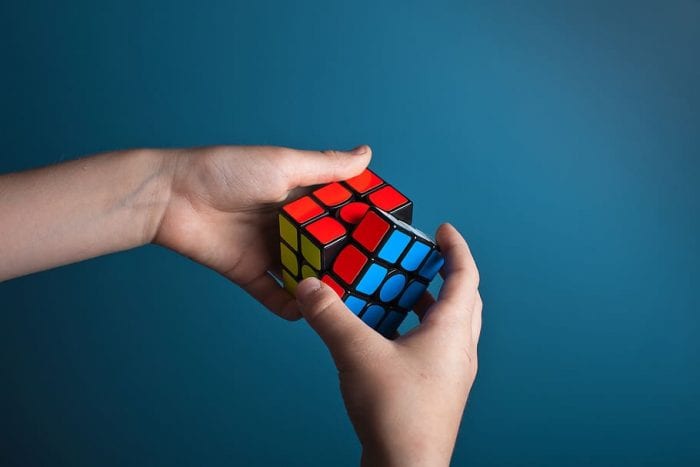 Puzzles
Puzzles are a great challenge for all ages.  You can also choose different pictures that your little girl is interested in.  This provides a calm way of compiling smaller pieces into bigger ones.  You can challenge her with 3D puzzles or even flipping the picture over and putting the puzzle together without using any image as guidance. For younger girls, this tones their dexterity in their hands to help them be better with their pincher grasp. They can also do this with the family and can turn it into some quality family time.
Diner Dash
This game is a great girls' game for not only girls to play but boys.  It teaches your young lady how to multitask and organize priorities in a restaurant setting.  As it gets more difficult to take orders, put the orders in and give the correct orders to the tables, the player must figure out what needs to be done in what order and what is the most efficient way of taking care of your tables.  This not only teaches organization but it is a great way to introduce the working for of servers.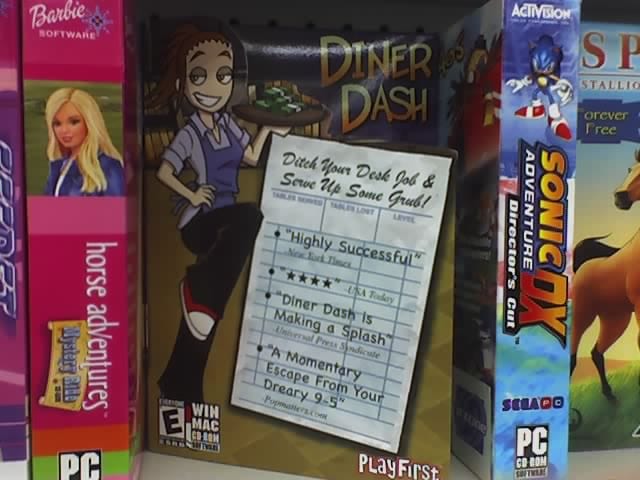 Sudoku
Sudoku is a simple game that is better for older girls.  This helps girls become more interested in numbers and deductive reasoning.  It is fun and simple and there are different levels so if your girl needs to challenge herself, she can increase the difficulty.  This also breaks the stereotype that boys are better at math and science and girls are better at writing and literature.
Dress Up Games
Girls often like to dress up or practice putting make up on.  You can do this in reality or in applications on technology.  If your daughter is having a sleepover or a play date, you can provide your girls with a dress up contest or make up contest.  If your girl just wants to practice dressing up and matching designs, she can use applications like "Stylist Girl" or "Trendy Fashion Styles Dress Up."  You can also play a game where you design a wardrobe and make up palette for Barbie.  These are all fun if these are subjects your girl is interested in.  These are one of the top girls' games.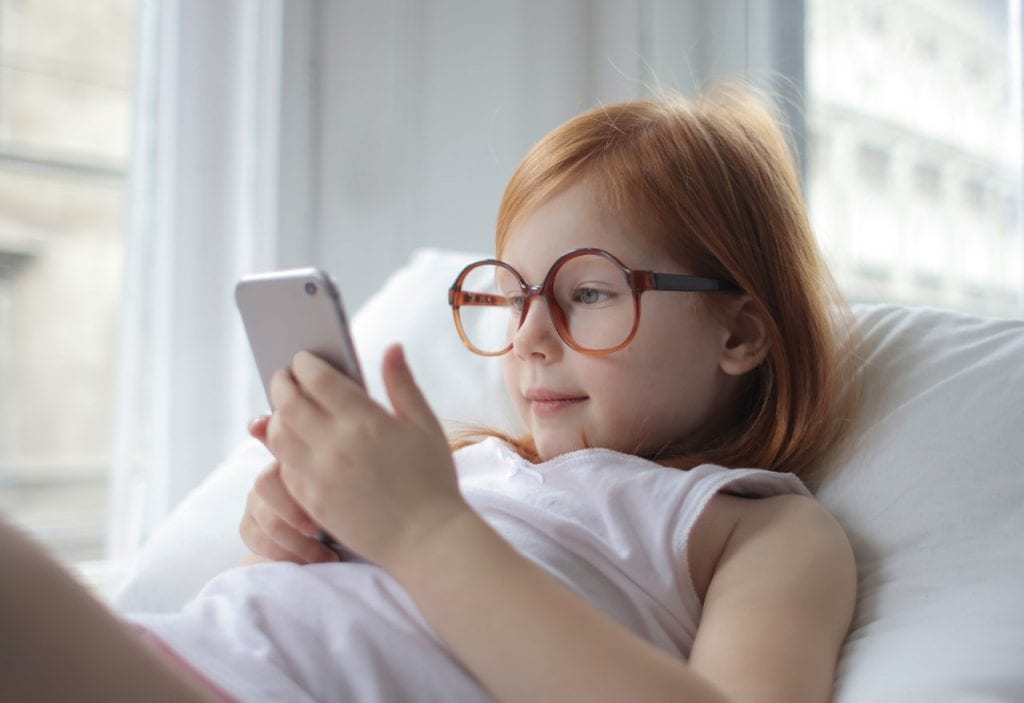 Food Games
Like Diner Dash, there are many girls' games that include putting toppings and ingredients into a dish.  This is great because she can practice putting little things together that make bigger products.  Some applications are even more complicated that provide portions that need to be put together.  This will later help with Geometry and fractions.
Minute To Win It Games
These games are short and fun to play not only for your little girl, but for the family.  These best games can be simple games like trying to get a ping pong ball into a cup.  One game, you can use mini marshmallows and try to pick them up with chop sticks.  The goal is to get as many marshmallows into the cup in a minute.  This builds muscles in your little girl's fingers to help with her dexterity as well as have some fun with family.  Plus, learning to use chop sticks is quite a skill.
There is one that is similar to the game "Heads Up" or "Taboo," where your girl puts a sticky note on her forehead and asks people yes or no questions.  She has to figure out what or who she is.  This helps with deductive reasoning and learning how to ask the right questions.
These are the best games for quick fun and for children parties.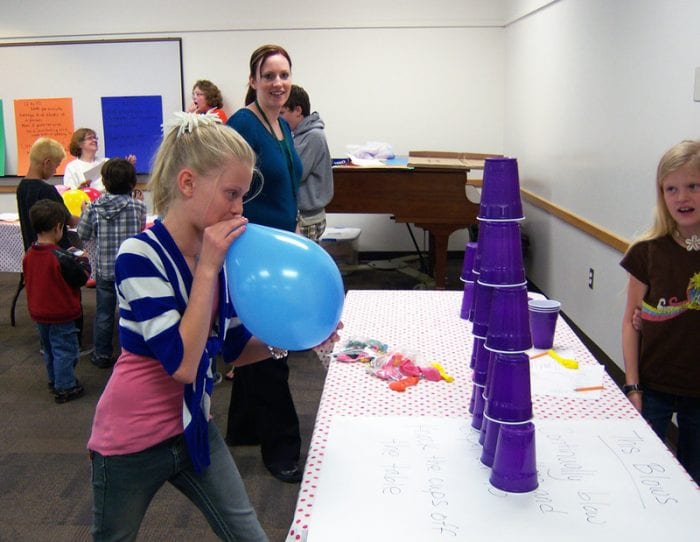 Board Games
I do not meant board games like "Candy Land" or "Shutes and Ladders".  Those games are based on luck and provide no challenge whatsoever.  The best games are like "Monopoly," which helps teach money management, business, and capitalism.  Or games like "Settlers of Catan" that provides how to trade, barter and build settlements.  Or games like "Cranium" that has trivia, artistic challenges, and word play challenges.  You can even play "Taboo," because it teaches children to use other synonymous words and how to use words to describe something.  This helps them later on when they are trying to describe events, objects, and people without knowing who or what those things are.  Plus these are fun games to play together and build strong team skills, which is important for the workforce and learning about collaboration.  Some of these games also teach your little one strategies that will only help improve their reasoning skills later on in life.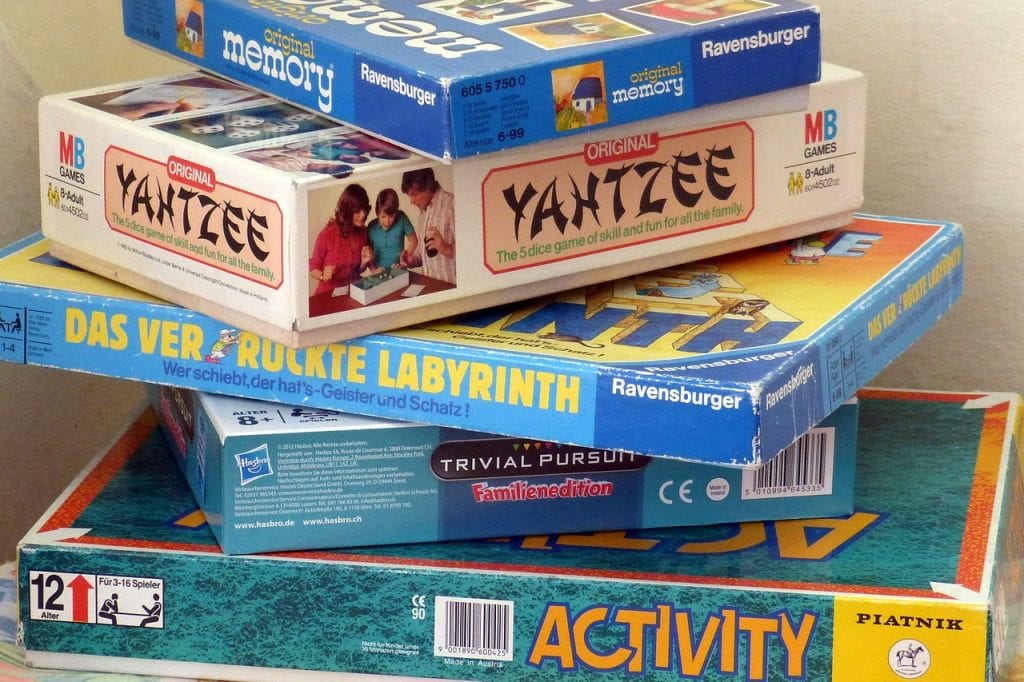 Many girls like to play challenging games.  If you look, you will merely find games that are considered "girly" but in reality, girls' interests are expanding.  Girls like all sorts of things, not just fashion and make up.  All these games are great to challenge your little girl.  The best way to get them interested in these challenges are doing these as a family.  It's always fun when your friends and family enjoy it as well!
Challenging Games For Girls Other Resources
https://www.dressupgames.com/girls-power-style-challenge-dress-up-game
https://www.amightygirl.com/blog?p=19222
http://www.girlgames.com/games/challenge/
Last Updated on June 8, 2021 by Marie Miguel
DISCLAIMER
(IMPORTANT)
: This information (including all text, images, audio, or other formats on FamilyHype.com) is not intended to be a substitute for informed professional advice, diagnosis, endorsement or treatment. You should not take any action or avoid taking action without consulting a qualified professional. Always seek the advice of your physician or other qualified health provider with any questions about medical conditions. Do not disregard professional medical advice or delay seeking advice or treatment because of something you have read here a FamilyHype.com.