Being eight is an exciting stage in a child's life. Eight is around the time where a child enters their older child phase. At this point, they have interests, hobbies, can hold a decent conversation, but are still curious and have many childlike attributes to them. They like computer games but still like glow in the dark clothing.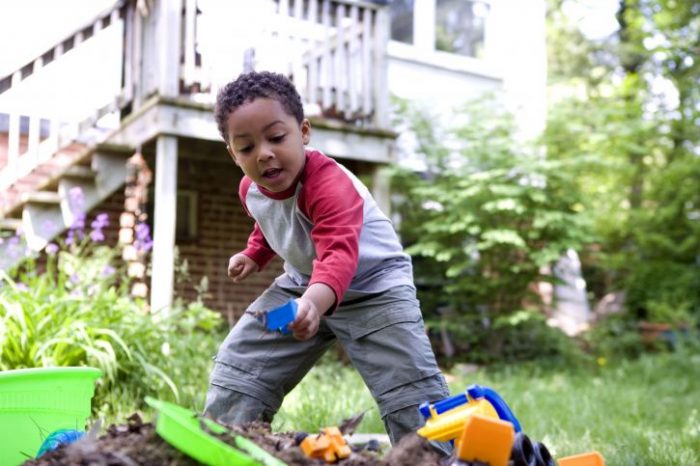 Thus, shopping for and finding the best toys and gifts for an eight-year-old can be a bit frustrating. You don't know if you should be looking for the best toys and gifts in the toy department or if that perfect gift is going to be somewhere in the electronics department or anywhere else. Some 8 year old boys will still very much enjoy playing with the best toys, however, others will be moving on to things like video games, STEM learning kits, remote control cars, and more.
What are some of the best toys and gifts that would work great for 8 year old boys? In this post, we will give you some ideas on top gifts for 8-year-old boys.
Nintendo Switch 
Chances are, your boy may be into video games already. Despite what some may believe, video games can be ideal for your boy. They are imaginative, can improve a child's motor skills, and can teach a child to follow directions. As long as they are playing a moderate amount of time, we say go for it. There are certainly video game consoles on most gift guides for 8 year old boys and girls.
One of the best consoles is the Switch and also one of the top gifts for eight-year-old boys. Not only does it have unique games that will entertain a child for hours, but you can switch between playing it on the TV and it being portable. Great for road trips. Just make sure your child isn't bringing it to school. Not only could they get in trouble for having it out, but it could get stolen!
Something else that's cool about the Nintendo Switch is you can get multiple consoles and have a family game night with them. These don't just work for boys gifts. Everyone in the family can enjoy playing games on the Switch. They're good for 8 year old boys, 8 year old girls, and even mom and dad. This is definitely one of the best toys and gifts for anyone who likes to play games.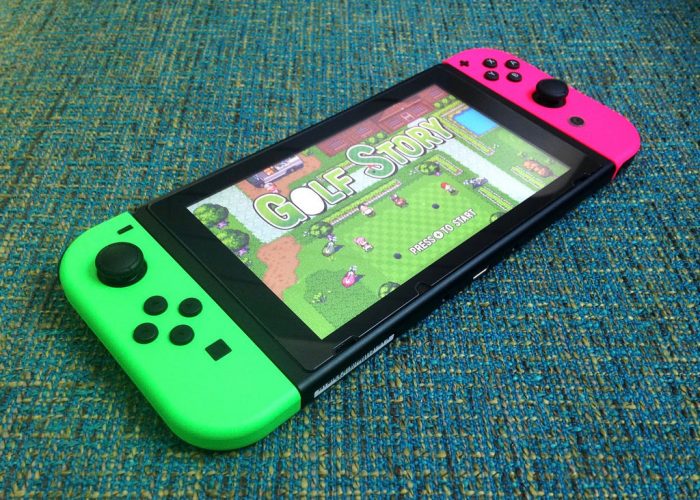 LEGO Chain Reactions
Any Lego kit is suitable for a boy. The Lego sets encourage building, and we've seen kids do some creative stuff with them. One such Lego kit that may be good with a boy is a chain reaction kit. This kit allows a child to create a Rube Goldberg machine, where one thing leads to another. It encourages creativity and fun. Also, it comes with a lengthy booklet that gives detailed instructions. At eight, your child is old enough to follow along and have toys that require more thinking. We think this one is an excellent place to start. You may need some outside accessories such as string to use this kit, so remember that.
Building sets like this can help 8 year old boys to develop better problem solving skills. This is because the chain reaction won't work if something isn't set up quite right. These are toys for kids that make them think. They have to go back and figure out where the problem is and what they can do to rectify it. Toys for 8 year old boys and 8 year old girls that make them use critical thinking will help them to develop valuable skills they can use later in life.
N-Strike Elite Tactical Vest
Nerf guns are great for older boys. A Nerf gun fight can encourage strategy and good aim, all without harming anyone. This vest makes your child feel like they are a mighty soldier. It comes with a jacket, foam darts, reload clips, and loops to store the bullets. When your child is having a Nerf fight, this vest will put them on top.
Getting a Nerf gun too enhances the experience even more. However, make sure the vest fits your child. Some say it's too big and too hard to put on. This one may depend on the size of your child. 
This is one of the best toys and gifts for getting kids up and moving. It's also one that would be fun for playing with friends. You may want to get a set of these so when friends come over, they can play with them together.
Melissa And Doug Magic Set
One thing that kids this age still love is magic shows. Perhaps your boy has realized by now that it's all illusion, and magicians don't have mysterious magic powers. Your boy may be interested in how they can learn more about performing magic tricks. This set comes with ten tricks. Disappearing balls, escape maneuvers, predictions, and more. It presents magic tricks in a way that any child can learn, and it encourages motor skills, as well. 
If your child is interested in magic, give them this. They can spend hours practicing, and then put on a magic show for everyone. Magic sets are another kind of toy that make great gift ideas for getting 8 year old boys to think. They'll have to follow the instructions for how to perform the trick and then use more thinking and motor skills to put what they've learned to good use.
Air Hunterz Z-Curve Bow by Zing
If your child is outdoorsy, they have probably expressed interest in learning how to shoot. Of course, the boy may be too young to shoot, but they're not too young to practice. This toy is a bow and arrow set that includes a safe arrow that shoots fast. It goes 100 feet. You can set up some targets and have your child practice.
Learning hand-eye coordination skills is vital at any age, and this is a safe and fun way for your child to learn archery. Perhaps they can grow up to be a great archer thanks to this toy. The best toys and gifts will give kids better and more developed skills that they can use down the road in adulthood. Also, if your family is into hunting, this could be the perfect gift for making your boy feel more included in something you can all enjoy together.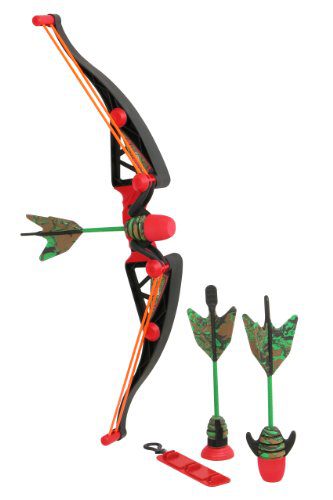 The Original Stomp Rocket Ultra Rocket
A stomp rocket is a toy that has a stand you set a rocket up on. There is an air tube that connects to the stand and a pump at the end of the tube. Once you have it all set up, you run toward it, jump and land on the pump to see how high you can launch the rocket. 
You don't need any batteries to launch a stomp rocket. This award winning toy is completely powered by the kid. It's one of the best toys and gifts for 8 year old girls and boys because it's loads of fun, doesn't cost much, and keeps them active. This makes a great birthday gift that is easy to set up and will entertain kids for hours.
Remote Control Vehicle
These days, you can find a remote control just about anything. Boys at this age will like playing with a remote control car, truck, construction vehicle, and more. You may also want to look into a drone, which is a remote control device, as well. Or, what about a remote control helicopter?
At 8 years old, a child has enough capability to learn how to better control any kind of remote control vehicle. This is one of the best toys and gifts for 8 year old girls, too. It's likely the whole family will want to play with it.
National Geographic Crystal Growing Kit
Crystal growing can be super exciting. This National Geographic Crystal Growing Kit lets you grow 6 different colored crystals and comes with a light up stand so you can see the full color of the crystals once they've grown. The lights also make the crystals appear to glow in the dark. It's very easy to use with simple instructions that your 8 year old can follow all on his own. This is another one of those gift ideas that will be great for both 8 year old girls and boys.
A crystal growing kit is a STEM toy that your children can learn a lot from. It's one of the best toys and gifts you can give to a child with a curious mind who really likes to learn new things in a hands on way.
Jenga Classic Game by Hasbro
Jenga is a fun game for any age, and 8 is the right age to start learning how to play. Chances are, you know what Jenga is, but if you don't, it consists of a set of wooden blocks that you use to build a tower. These aren't building sets, though, their games. Each player removes a block from a tower and then stacks it on top. The tower stands using fewer pieces to support it. Whoever ends up knocking the tower down loses. The tower falling is always a highlight. One of the top gifts for 8  year old boys. It works for 8 year old girls, as well. 
There are many versions of Jenga. Some include colored blocks, and you must remove specific colors. Others have dice. However, the classic Jenga, where you simply pick a block of your choosing, is still the best in our eyes. It teaches patience and hand skills. And it's a game that even one person can enjoy. Jenga is an award winning game that has been around for quite some time. There's a reason it's still so popular.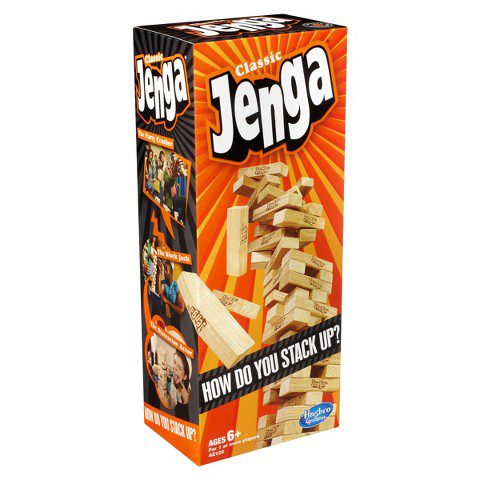 Suspend Game by Melissa & Doug
At eight, your child is learning more about balance. This one is a game that teaches a child to balance. One must adjust the rubber wires, and it can be quite a challenge to a child. And an adult. This one is a great family game that everyone will enjoy. Just make sure that you play it on a flat surface, as an uneven surface can ruin the game. Clear off the table and then play!
Conclusion 
There are many toys an eight-year-old boy may like. They are at the age where they want something more with their toys. Look for toys that include:
More complex instructions. Lego sets are a good example. At this age, a boy is usually capable of following instructions and keeping track of small parts. 
Toys that encourage hand-eye coordination is an excellent idea. It can help your child grow their skills as they get older. 
Science toys that teach about things like the human body, physics, and engineering.
Also, get toys that cater to their interests. If your child has a particular interest or hobby, give them a toy that can conform to it. Don't shame them for having interests, but instead show them that their interests are valid. Many kids are into Star Wars at this age. They can stay up later so you can get them something that's glow in the dark to play with at night. The best toys and gifts will encourage them to be who they are and feel good about it.
We hoped this guide helped you pick out a gift. Have fun, and play well.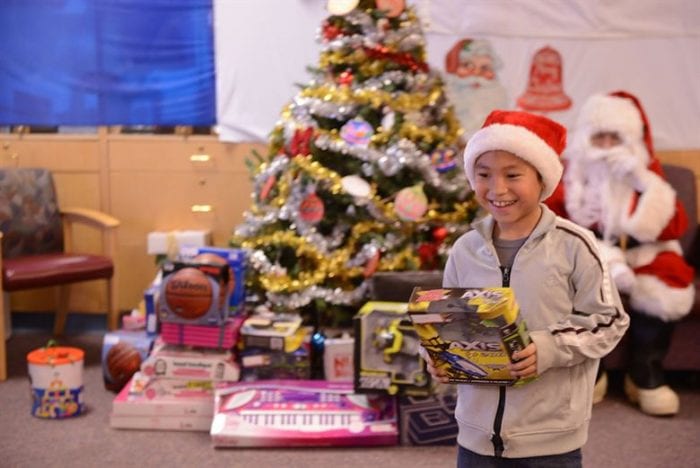 FAQs On Top Gifts For 8 Year Old Boys
What do I get an 8-year-old boy for his birthday?
Every 8-year-old boy would love to get a Nerf N Strike Elite Strongarm Toy Blaster. Nerf guns are a hit with them, and it will keep them on their toes all weekend. Being active is also exercise and good for physical health.
What are the best toys for eight-year-olds?
Here are three of the best toys to give an 8-year-old boy: NATIONAL GEOGRAPHIC Mega Construction Engineering Set, BrainBolt, and Lego Make Your Movie Kit. For an 8-year-old girl, these toys would be best for them: Crystal Growing Experiment, Scientific Explorer Disgusting Science Kit, and Carpool Karaoke. Girls age 8 are likely into some of the same things that boys are. The best toys and gifts at this age will usually work well for any gender.
What do 8-year-olds want for their birthday?
Every 8-year-old would love to have many toys, especially on their birthday. There are excellent and educational toys, and these are what you need to buy for them: Day at The Spa Deluxe Gift Set for girls and Spectacular Magic Suitcase for boys. Additionally, 8-year-olds might appreciate the best TY stuffed animals on the market, as these cuddly toys often feature their favorite characters and can provide comfort and companionship.
What kind of toys do 8-year-olds like best?
8-year-old boys love a variety of toys. A scooter, a bike or a skateboard would be among their toys to have. Girls, on the other hand, would love to have a doll, beauty or makeup set, and a girly bike. You can also look for any type of brain game that gets them thinking, wooden toys that are durable and they can build with or paint, and anything that's glow in the dark. 
What do 8-year-olds like to do?
There are many activities that an 8-year-old would like to do. They can play board games, do some arts and crafts, and bike or use roller skates.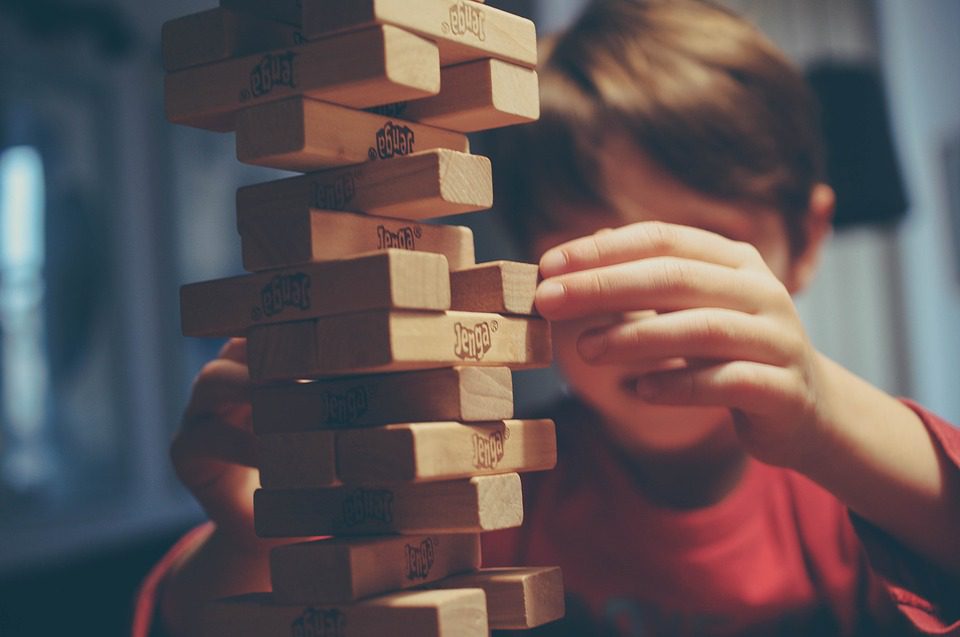 How do I choose the best toys and gifts for 8 year old boys?
One thing you can do is simply ask them what they want. 8 year olds are good at verbalizing their wants. Also, look for something that's more interesting. If you're going to get them a scooter, find one with a color changing LED light set included in the design. If you're going to give them a paint set, give them one that includes glow in the dark paint. If you're going to give them something character based, find out what characters they're really into first. For instance, if they really like Star Wars, get them Star Wars clothing items, games, or other merchandise. The best toys and gifts are going to be the ones that are the most interesting to kids so they won't lose their appeal quickly.
Top Gifts For 8 Year Old Boys Other Resources
Good Housekeeping – https://www.goodhousekeeping.com/childrens-products/toy-reviews/g28243507/best-toys-gifts-for-8-year-boys/
WickedUncle – https://www.wickeduncle.com/gifts/boys/age-8
NYMag – https://nymag.com/strategist/article/best-toys-gifts-for-8-year-olds.html
Today – https://www.today.com/shop/best-gifts-toys-8-year-olds-according-development-experts-t139821
DISCLAIMER
(IMPORTANT)
: This information (including all text, images, audio, or other formats on FamilyHype.com) is not intended to be a substitute for informed professional advice, diagnosis, endorsement or treatment. You should not take any action or avoid taking action without consulting a qualified professional. Always seek the advice of your physician or other qualified health provider with any questions about medical conditions. Do not disregard professional medical advice or delay seeking advice or treatment because of something you have read here a FamilyHype.com.