These toys are cute, lovable, and perfect for kids and all kids at heart, especially life-sized stuffed bears but smaller. Buy one for your child, and they will surely love it. Here's our guide for must have top options.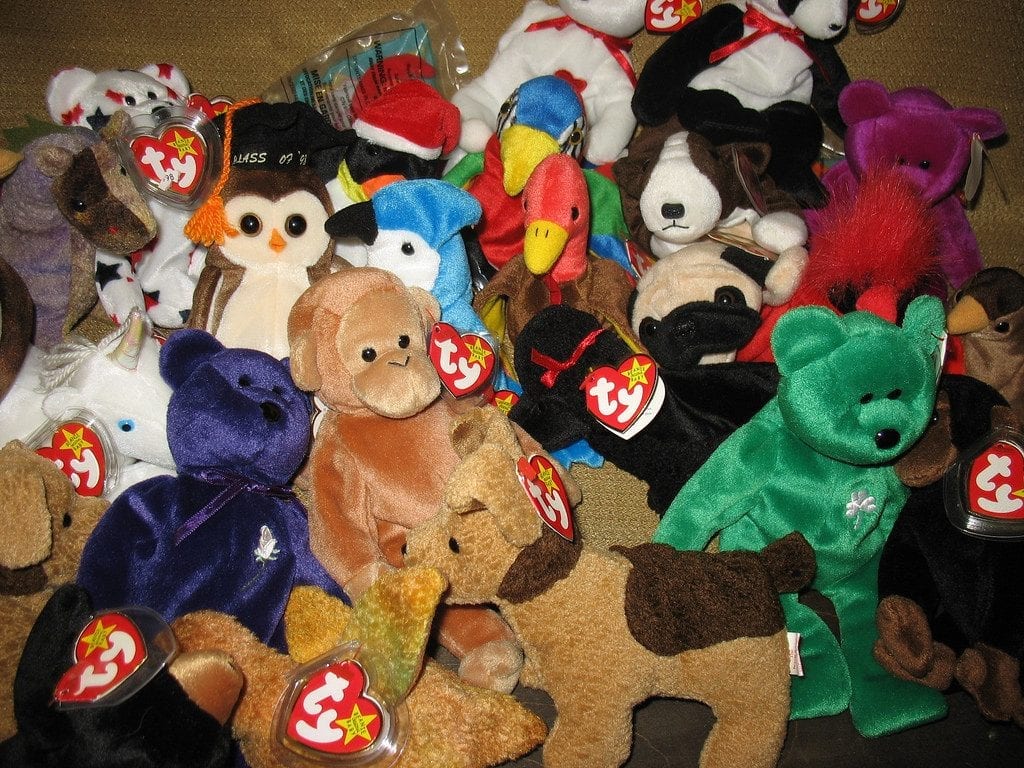 You should be familiar with TY if you grew up in the 1990s, or at least their Beanie Babies brand. It was all the rage in the 1990s. Instead of investing in Bitcoin, people were investing in these cute stuffed animals, thinking their eventual rarity would make them lots of money. It didn't happen.
Despite this, these toys are still cute and good for any kid or adult. In this post, we'll check out a couple of them, and you can see why. Here are some of the best TY stuffed animals on the market.
This Beanie Baby is the cutest little chimera ever. It's a unicorn and a kitten. With multiple colors, two colored eyes that no kid or adult can resist, and a cute little red nose you can boop and hug any day, Heather is one of the best Beanie Babies around if you want cuteness. She doesn't cost too much, either. With Beanie Babies, some are hard to come by and may be worth something. This Beanie Baby costs about five bucks, so you won't be out on any money if you buy her.
The next on the list of the top TY stuffed animals on the market is Owlette. Who doesn't love owls? For many years, their wisdom has captured many people's imaginations, and you will love this one. It's a snowy owl with beautiful plumage. Just pet the nocturnal animal; it will be up all night to watch over your kid in their room as they go into dreamland. It's a toy worth checking out—no hoots about it.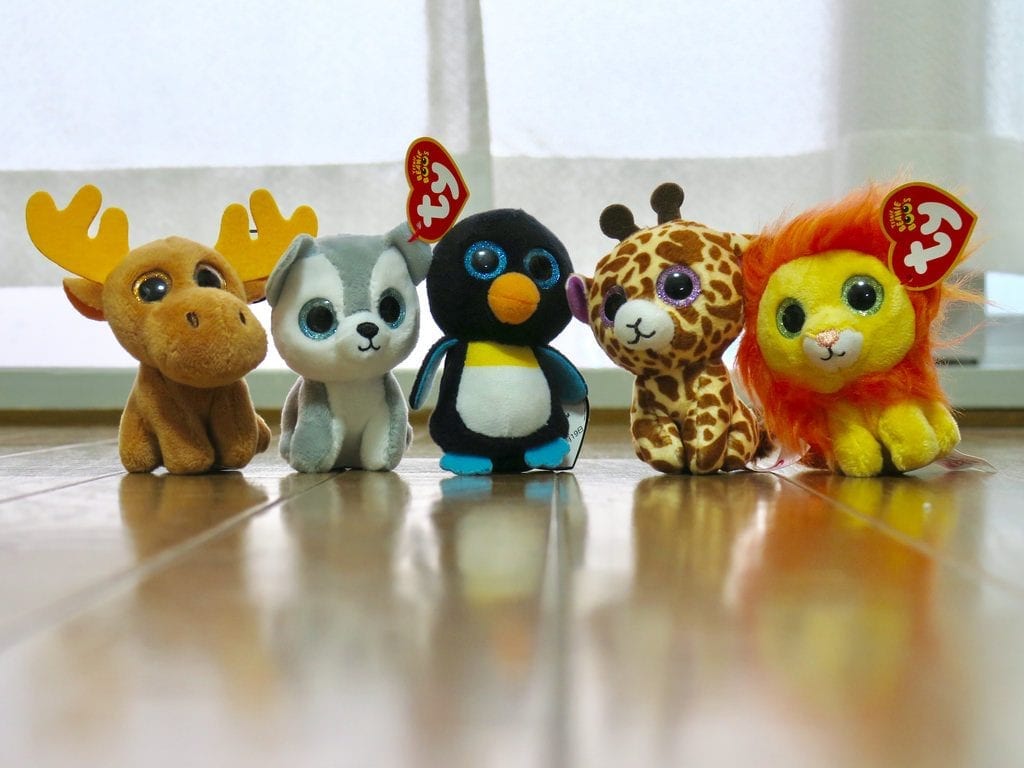 SpongeBob is a hit character who has crossed generations. Debuting 20 years ago, your kid may like SpongeBob, and you may like him too if you watched him as a child. TY has many different Beanie Babies; you can find depicting SpongeBob characters. SpongeBob, Squidward, Mr. Krabs, the list goes on. If you want something your child will cherish and cuddle, give them a SpongeBob toy today.
This is another owl, Beanie Baby. Its plumage is rainbow, making it one stylish owl that you or your kids will love. Like the other owl, Owen works at night to watch over the household with wide, wise eyes. Your child will take Owen on many different adventures; we guarantee it. Give Owen a try; he will love and cherish your child for a long time. Let's look at another Beanie Baby who isn't an owl.
If your child is going to school and needs a pen, why not give them a pen with a loyal buddy at the end? This pen set contains 12 pens with miniature stuffed animals at the end of it. Your child is going to love them as they write down their work. The little stuffed animals will be there for your kid as they work on the toughest tests. It can be a little motivational boost as they try to do their best to make grades and pass tests.
The best stuffed pig toy pen, for instance, not only serves its purpose as a writing instrument but also adds an adorable touch to any desk or workspace. These charming pens are not only practical but also bring a sense of comfort and joy to users of all ages who enjoy having cute little companions by their side while they write or study. This set is a little expensive at $35 for all 12, but it's worth it.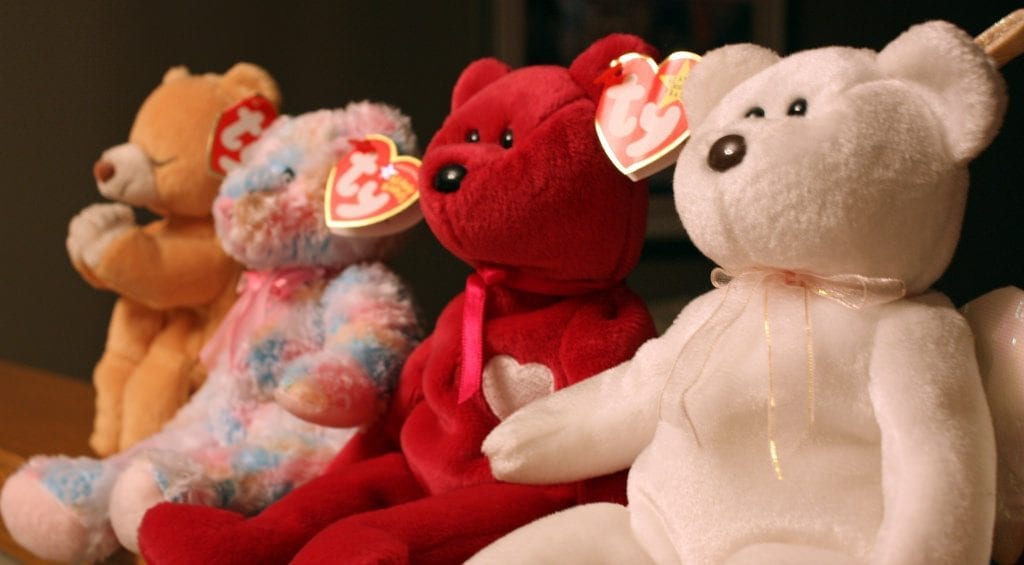 Who doesn't love Spider-Man? He is a web crawler who has captured the imaginations of your kids, you, your parents, and maybe even your grandparents. He's been swinging that web for a while. Now, he is available as a Beanie Baby, complete with a web-slinging pose. Also available are Miles Morales, Spiderman (erroneously called Mike Morales on the TY site for some reason), Groot, Black Panther, and various other Marvel characters. Any kid into the Marvel universe will want to collect them all.
You would bet that Disney would merchandise their characters as TY Beanie Babies. Currently, on their site, they have many different characters, including:
Nemo. You've found Nemo! This plush clownfish will entertain your children, and they can reenact scenes from the popular movie.
Dory. You've found Dory too! This lovable fish may have a short memory, but the memories your child will have with her will be forever. Could you give her a whirl, sing for her, and keep swimming? This best tv stuffed animal on the market even got to have a movie of her own.
Olaf. If your child is into Frozen, you can't go wrong with this adorable snowman. Just don't impale him. Unlike in the movie, you can't add more snow to him.
Cheerleader Minnie. This adorable little mouse will entertain your little girl, or even boy, for a long time. Get ready to cheer in celebration as Minnie gives you something to cheer about.
These are just a few Disney characters TY has to offer in its collection. Best of all, they have them in many different sizes and shapes. You can get a smaller Beanie Baby or a medium-sized one if you so desire.
Beanie Babies are now available in different accessories. For example, they have a cute and cuddly wallet. This is great for a girl who is starting to grow older and may want to carry around some pocket change. A backpack shaped like a Beanie Baby animal can store all your kid's belongings and be a loyal companion as they go to school or on a trip. They have slippers you or your kids can wear around the house. There are quite a few accessories you can find in their store. Try some of these if you're bored of the traditional Beanie Baby. It can add personality to all your household accessories, making your kid stand out among the rest.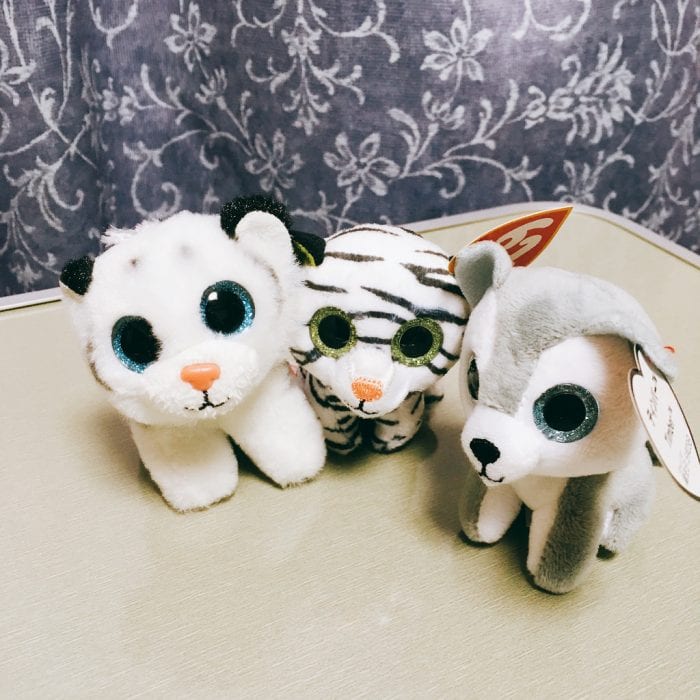 Conclusion
TY has been around for a while. While they weren't the juggernaut they were in the 1990s, they still have quite a few available toys and accessories that will impress you and your kids. Beanie Babies are great for kids and kids at heart. There are so many, and unless you're a hardcore collector who wants to buy an out-of-stock Beanie Baby, you can buy them at a fair price.
There is little financial risk when buying a couple and seeing if your kid loves them. Chances are, they will cherish their beloved Beanie Baby forever.
Frequently Asked Questions:
What is the most popular stuffed animal?
At what age are stuffed animals OK?
What is the most popular teddy in the world?
Why are stuffed animals so popular?
Is it good to keep stuffed animals?

Last Updated on May 12, 2023 by Bernadine Racoma
DISCLAIMER
(IMPORTANT)
: This information (including all text, images, audio, or other formats on FamilyHype.com) is not intended to be a substitute for informed professional advice, diagnosis, endorsement or treatment. You should not take any action or avoid taking action without consulting a qualified professional. Always seek the advice of your physician or other qualified health provider with any questions about medical conditions. Do not disregard professional medical advice or delay seeking advice or treatment because of something you have read here a FamilyHype.com.