The bond between a mother and daughter is very special. They share something unique, so many times, one or both of them will want to express their love and understanding of the unique relationship they have together with a thoughtful gift. Choosing mother-daughter gifts can be quite sentimental. A mother-daughter gift can showcase the love of a mother for her daughter, and vice versa. If you're looking for that perfect gift to show your mom or daughter just how special she is, here are some things you should consider.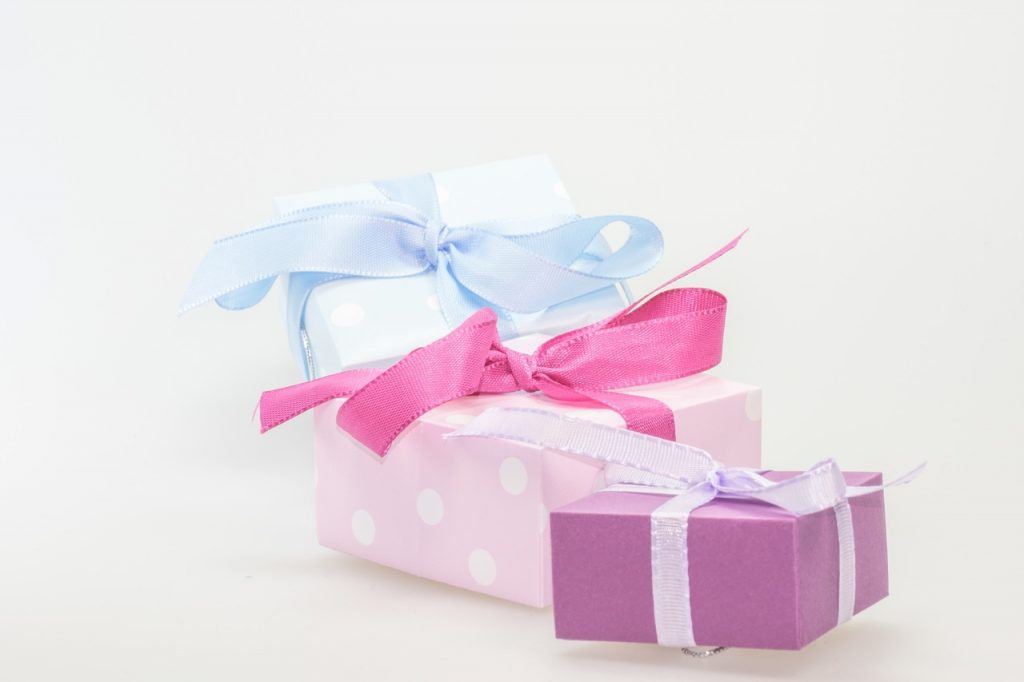 It Doesn't Have To Be An Occasion 
When is the best time to give a mother-daughter gift? Any time you want, really. Some people may be tempted to buy a gift during Mother's Day or another holiday, but it doesn't have to be the case. Some mothers will appreciate it more if you buy them a gift with no occasion in mind. Instead of celebrating a holiday, celebrate the fact that you love them. Of course, if it happens to fall on a holiday, that's fine. Just don't overthink when you give a gift.
In fact, you're bound to find out that gifts for mom, daughter, or both that are given just out of the blue will usually have a bigger impact. Everyone is giving gifts for Mother's Day or as a birthday gift, but when you give a mother daughter gift out of the kindness of your heart to say "I love you," you're doing something not everyone else is. It's sure to touch the heart of the recipient.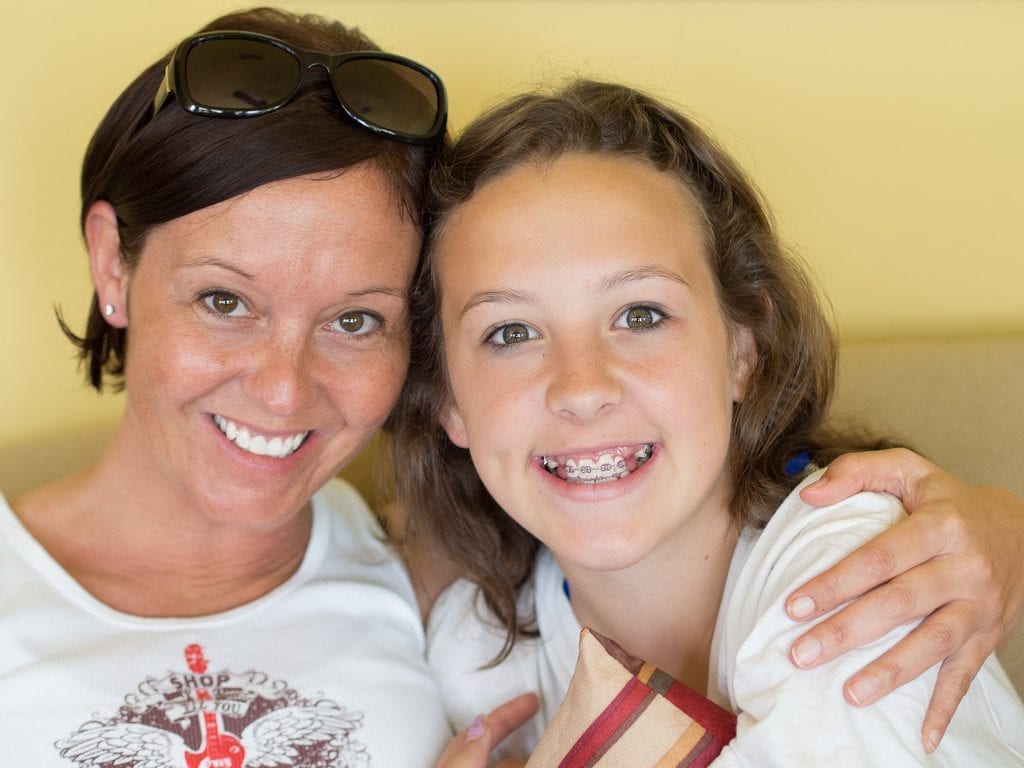 It Doesn't Have To Be Expensive 
Some mothers or daughters spend quite a bit on a gift when they don't have to. Don't take out a loan to pay for an expensive diamond ring or another piece of jewelry. Instead, think about something sentimental that doesn't cost much. Depending on your relationship, it can be a multitude of things. For example, if the two of you love drinking wine, get a matching set of wine glasses at the corner store. Sentimentality is worth way more than an expensive piece of jewelry. You will see what we mean whenever you try it. Anyway, talk to your mother or daughter and see what they like. Chances are, it won't be that expensive. 
The trick to giving the best mother and daughter gifts is to give her something that has meaning between you two. Gifts for mom that have a daughter matching piece can be a really good idea. It's as if each of you gets to keep a piece of the same thing so you're connected. A simple music box that plays a song you both love would be an amazing idea. A mother daughter necklace set can be worn by each of you to keep you connected even over a long distance. The mom daughter bond is strong, so try to think of a gift that emphasizes that.
Look For Something Personalized 
One of the best ways of choosing mother daughter gifts is to find something personalized, something with your and her's name on it. This can be a piece of engraved jewelry or a customized coffee mug. Having an item that only they own is much more sentimental than a mass-produced item. There are plenty of websites that can custom-print an item. It doesn't just have to be a name, either. It can be a phrase that the mother or daughter likes to say or something else. If you're looking for the best gift possible, this is one way to go. 
The music box idea is good here, too. You can personalize it with a phrase and the song it plays. If you're doing this type of gift around a holiday, you'll probably be able to find some good deals where you don't have to pay extra for the personalization or there is a discount. So, this might be a good choice for a Mother's Day gift, a Christmas gift, or even a Valentine's Day gift. Personalized items are great for a birthday gift as either a mom from daughter or daughter gift from mom.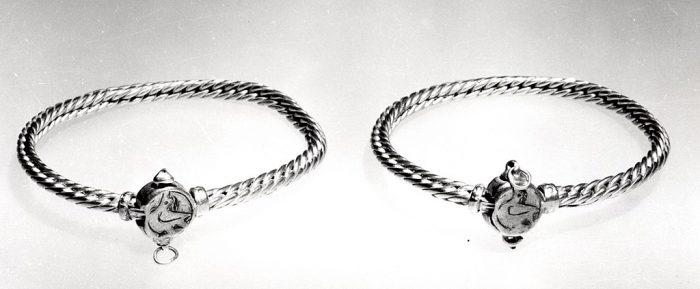 It Can Be Temporary Or Permanent 
Some people may buy chocolates as a mother and daughter gift. Chances are, those chocolates will not last long, but the memories and joy they bring will. Others will buy something permanent, such as matching tattoos. The gift can be for however duration you feel is right. Remember when choosing mother-daughter gifts that the memory and the joy that the gift recipient experiences are more important than its shelf life. If you want a long-lasting gift, you should figure out how you're going to go about that. If you want a temporary gift, figure out how you can preserve the memory. 
Another idea for a temporary gift that will give you a lifetime of memories to hold is to plan a mother and daughter getaway trip somewhere. A mother daughter gift that's all about making memories together is something you'll both enjoy. You can take lots of pictures to make future mom and daughter gifts out of. Framed photos of good times always make good mom gifts. You can also buy something while you're on the trip to save for an occasion later on. It could be a special birthday gift to mom from daughter or a daughter gift from mom. The trip would turn into the mother daughter gift that keeps on giving.
Ideas For Gifts 
If you're still stuck on what a good mother and daughter gift would be, here are some more specific ideas.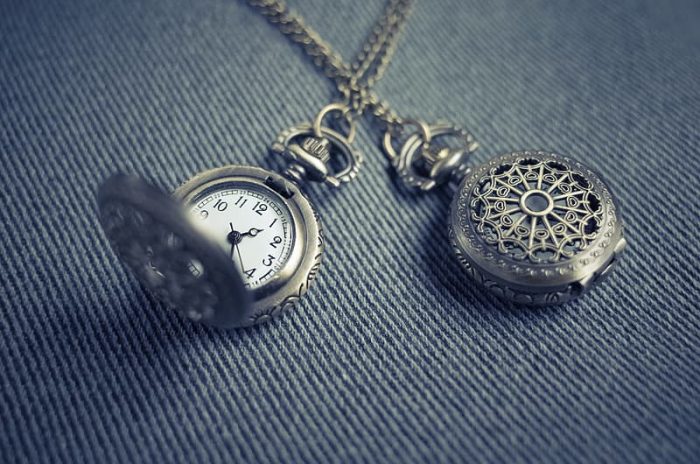 Mother & Daughter Letter Book Set
Letters and cards can be the ultimate sentimental gift. This set has 40 personalized cards and a book to store those cards in. Priced at $40, this is a small price to pay for memories that will last a lifetime. This is great for the mother and daughter that lives a long distance from each other.
Willow Tree Hand-painted Sculpted Figure
This is an 8-inch figure that depicts a mother and a daughter hugging each other. This is the ultimate way to display the emotions that a mother and daughter may feel. It has a phrase that will make you smile. It says, "Apart or together, always close to me." Sometimes, you and your daughter or mother may be far apart but not in heart. It's another one that works well for the mom and daughter who live long distance. It's a good all around gift, too. It works for a Mother's Day gift, a birthday gift, a Valentine's Day gift, or a just because mother daughter gift.
Mommy And Me Dandelion Seed Wish Necklace Set
This set has dandelion imagery. Dandelion is a great plant used for healing or entertaining children. This is a necklace set that you and your mother or daughter can share for a long time. A mother daughter necklace set can be shared by both a younger mother and daughter or older. This necklace for daughter and mom is meant as a daughter gift from mom for a little girl.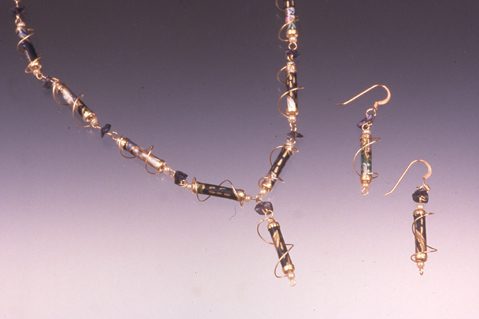 If jewelry is your thing, this is a necklace mother can buy for her daughter to show off her love. It has a quote about giving your daughter some love. It's one necklace that you're going to love. This mother daughter necklace set is meant for older girls or adult daughters. It includes a poetic saying engraved on the necklace for daughter to keep always.
Mother Daughter Wine Glasses
If your daughter is an adult, then chances are, she loves wine. This is a wine glass set under $30, making it a great cheaper gift. This set lasts a long time and is ultimately dishwasher safe. Both parties can share it for a long time. Try it today as a great Mother's Day gift or birthday gift. This is also a great idea for a Valentine's Day gift for a single mom or daughter.
Maybe In Distance Never In Heart Bracelet
This bracelet set shows off the love of a mother or daughter despite the distance between them. It's a cheap yet long-lasting bracelet. The mom and daughter matching set keeps them connected over a long distance for those who live apart from each other. There's a daughter bracelet and one for mom from daughter.
Daughter By Choice Morse Code Bracelets
If you want something for a stepmother and stepdaughter, try these inexpensive bracelets. It has a Morse code message that captures the bond between two people who may not even be blood-related. This would work very well for an adoptive mother and daughter gift, as well. 
My Daughter Forever Bracelet
If you want to show off the love of a mother and daughter, this bracelet set is for you. It has many different colors and charms. This is the perfect daughter gift from mom for milestone moments or as a birthday gift. This daughter bracelet has many charms to pick from so you can add to her daughter jewelry over time. It's a good gift for a daughter who lives close by or one that lives a long distance away. She can wear her daughter bracelet and feel the love mom has for her wherever she goes.
Demdaco Willow Tree Memory Box
Finally, we have this wooden box that is crafted by hand. It has a beautiful depiction of a mother and daughter along with a sentiment both of you will love. If you want a gift crafted by hand, this is the gift for you. These make great gifts for mom as a Mother's Day gift. Then, you can give her other mom gifts to put in the memory box. It could house photos, rose gold or sterling silver jewelry, or her mother daughter necklace from a special set.
Conclusion
Daughter to mother to daughter. The female family bond is like no other relationship. There is an understanding between a mother and daughter that you'd have to be one or the other to know. Finding the perfect mother daughter gift is something that many a mom and daughter will take on. Whether it's a Mother's Day gift, a birthday gift, or a daughter gift from mom for graduation or a wedding, the perfect mother daughter gift is something that will have sentimental value more than it will monetary value. Mom daughter relationships are about so much more.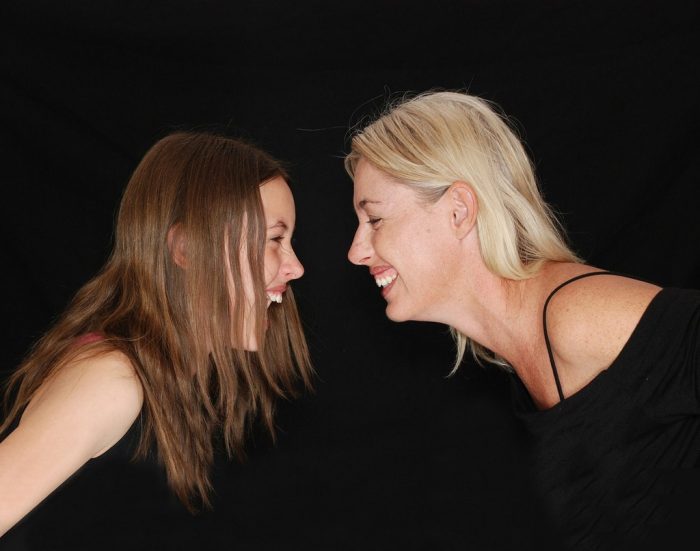 FAQs On Mother Daughter Gifts
What should I buy for my mom for her birthday?
Mom is one of the essential persons in a daughter's or son's life. She loves you more than her life, so you should show her how special she is to you on her special day. There are so many gift ideas for a mom's birthday. You can simply pick whatever can make her happy, such as:
Personalized gift (e.g., a piece of jewelry with engraved name)

Subscription service to a favorite cosmetic line

Pets (e.g., puppy or kitten)

Shopping gift card

Date

Wall art

Heart necklace (mother daughter necklace set where each has half of the heart)
What can I give my daughter for Mother's Day?
A mommy can give her forever baby girl a Mother's Day present. Here are some thoughtful gifts that your daughter may like:
Mother-and-daughter bracelet bangles

Crossbody bag

Personalized coffee cup

Microfiber bedsheet and pillowcases

Essential oil diffuser

Magazine Subscriptions

Cookbook

Wall art for nursery

Rose gold necklace

Daughter jewelry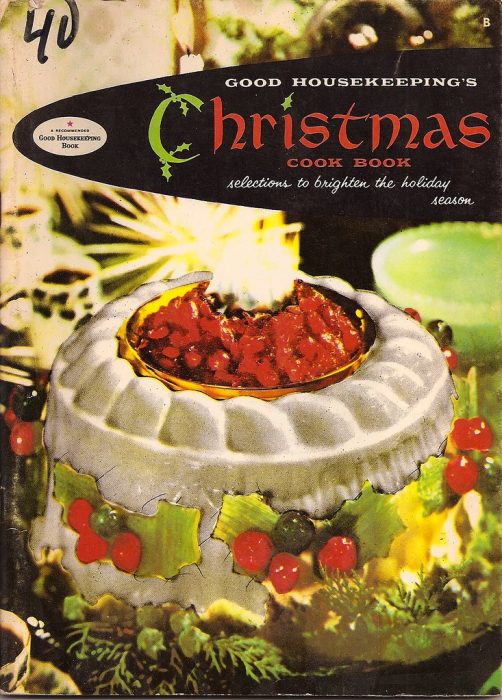 What's an excellent gift for Mom's birthday?
Sometimes finding an excellent gift for mom may be tricky. If you are a daughter who wants to touch her mommy on her birthday, here are some superb gifts for mom ideas that your mother will love:
A personalized mother's stuffy with words of appreciation

Lavender Stress Reliever Set

Daily Journal

A Necklace with her name as the pendant

Willow Tree Quietly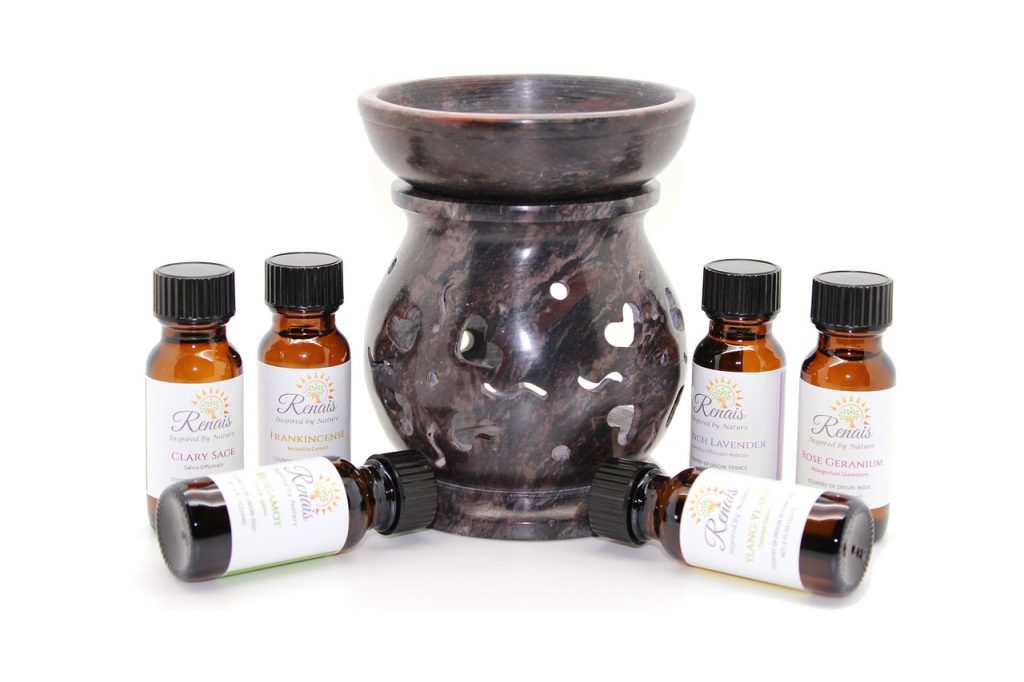 What is an excellent gift for mom?
You can think and find hundreds of good gifts for a mother. A gift may also depend on the occasion. Is it her birthday, Mother's Day, or holiday gift? Do you want to give one as a token of appreciation? A Mother's Day gift is usually better when it shows her appreciation. Whatever the event is, an ideal gift for a mother is so useful that she can use it regularly. Some of these are:
Watch

Kitchenwares

Picture of you and mom on a frame

Painting

Personalized car keychain

Wall art
What do you get a new mom for Christmas?
One thing you can do in this situation is to give her a mother daughter gift that highlights the fact that she isn't just a daughter anymore. Something that points out that she is a mom and daughter is sure to be a hit with her. Here are some great Christmas gifts (or birthday gifts) for a new mother:
Baby Handprint & Footprint Kit

Comfortable Pajamas

New Mom Mug

Essential Oil Diffuser

Breast Pump

Suck-me-in Leggings
Do you give your daughter a Mother's Day gift?
Your daughter appreciates everything about you as a mother. She is thoughtful in any way she can be, especially during special events in your life like birthday, Christmas, Valentine's Day, and Mother's Day. Now that she has become a mother like you, it's time that you also show some appreciation and thoughtfulness. Give her a present too on Mother's Day. A mother daughter gift on Mother's Day to recognize her as a mom and daughter will be something she'll likely cherish forever.
What is the best birthday gift for a daughter?
You may have given your daughter the best of everything already, but you can continue letting her know how special she is. Giving and receiving a birthday gift is always exciting. Don't you think it is a good idea to surprise her with a birthday gift like the way you used to do when she was still small? Remember all her favorites, requests, and wishes. If you had missed giving any of those before, you still have time to give it to her. It may not be suited for her age now, but something similar will remind her of it and let her know that you did not forget. You can make a birthday gift out of an experience for your daughter. You can take your daughter on mother daughter trips. If you live a long distance from each other, you can surprise her by making her mother daughter gift you showing up at her door.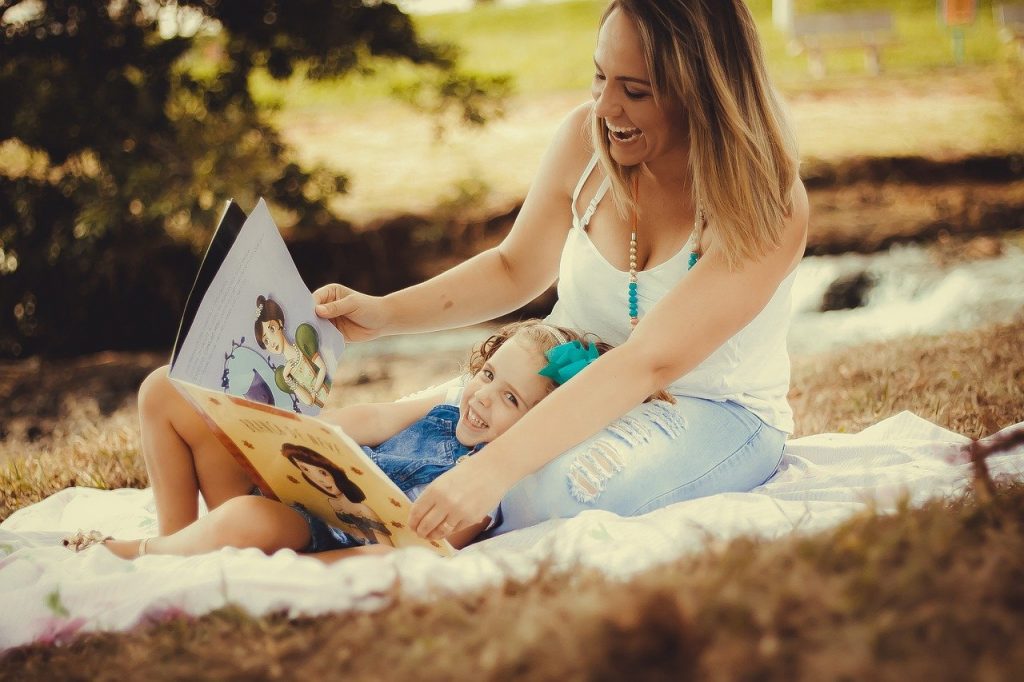 Should you spend a lot on gifts for mom?
You know your mom better than anyone else. Typically, gifts for mom that make the biggest impact as a Mother's Day gift or birthday gift are the ones that come from the heart, not the wallet. Show your mom how much you love her with a mother daughter gift that takes time and effort to give her, rather than money. 
Mother Daughter Gifts Other Resources
Last Updated on January 26, 2023 by Rejie Salazar
DISCLAIMER
(IMPORTANT)
: This information (including all text, images, audio, or other formats on FamilyHype.com) is not intended to be a substitute for informed professional advice, diagnosis, endorsement or treatment. You should not take any action or avoid taking action without consulting a qualified professional. Always seek the advice of your physician or other qualified health provider with any questions about medical conditions. Do not disregard professional medical advice or delay seeking advice or treatment because of something you have read here a FamilyHype.com.