If you have several kids, you will notice how they grow at different rates. To look for the best bike for a seven-year-old boy, you match his height to the size of the bike wheels.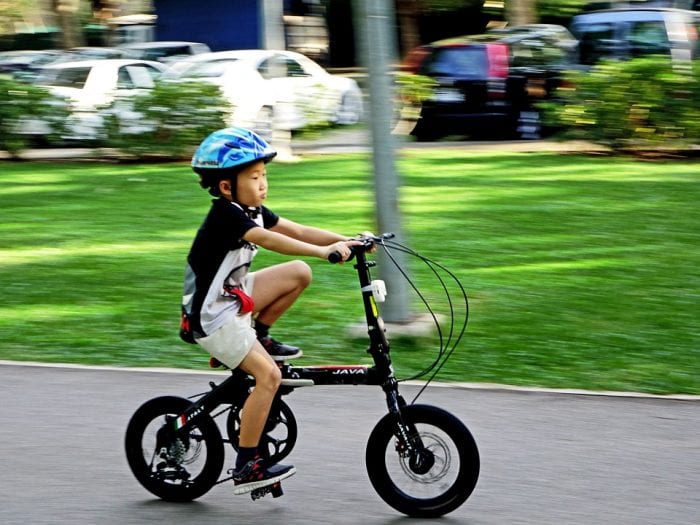 Choosing The Best Bike For A 7 Year Old Boy
Kid's bikes are just smaller versions of adult's bike,s which are also matched using wheel sizes. It is true that a lot of purchases nowadays are purchased online. A lot of busy parents do this. There are a lot of advantages to buying online. There are a lot of deals that you can take advantage of. Some of these deals may not be available at actual stores.
However, it is a good idea to have your kid sit on the bike before purchasing it. Make sure that he can comfortably hold the handlebars. He should also be able to reach the ground with both feet. It can be quite a challenge to buy the best bike for a 7 year-old boy online.
Training Wheels
If your kid does not yet know how to balance on a bike, choose one with training wheels.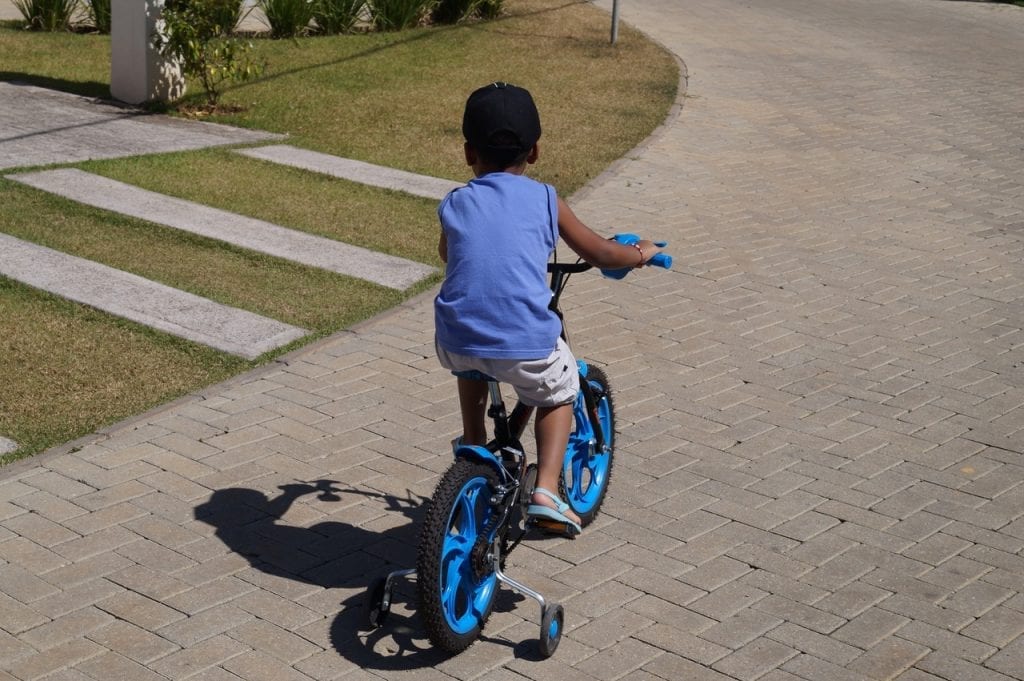 Even with protective gear like a helmet, elbow pads, and knee pads, injuries can still happen when riding a bike. Especially if your kid cannot balance. The training wheels can avoid accidental falls and injuries.
As soon as your kid as able to maneuver and balance on the bike, the training wheels can be removed. Once removed, it can also be replaced with a kickstand. The kickstand is useful when parking the bike.
It goes without saying that before you allow your kid to ride the bike alone, watch over him. Before you remove the training wheels, make sure that he is confident on his bike. He should also be emotionally ready to let go of what keeps him from falling. Remember, those training wheels are his "security blanket."
Bike Size
Always remember that when buying your kid a bike, do not forget to bring him along so he can freely choose which one fits his taste: size, color, design, and the accessories attached to it.  Consider also giving allowance to the size so that he can maximize the usage of his bike when he grows old a bit.  But do not buy an oversized or undersized bike.  Buying a bike too small for your child, they may feel silly sitting on it, and also feel cramped.  Conversely, purchasing a bike too large will be unwieldy, difficult to control, and undermine their fledgling confidence on the pedals. The best bike for a 7-year-old boy is the one that will fit him in size.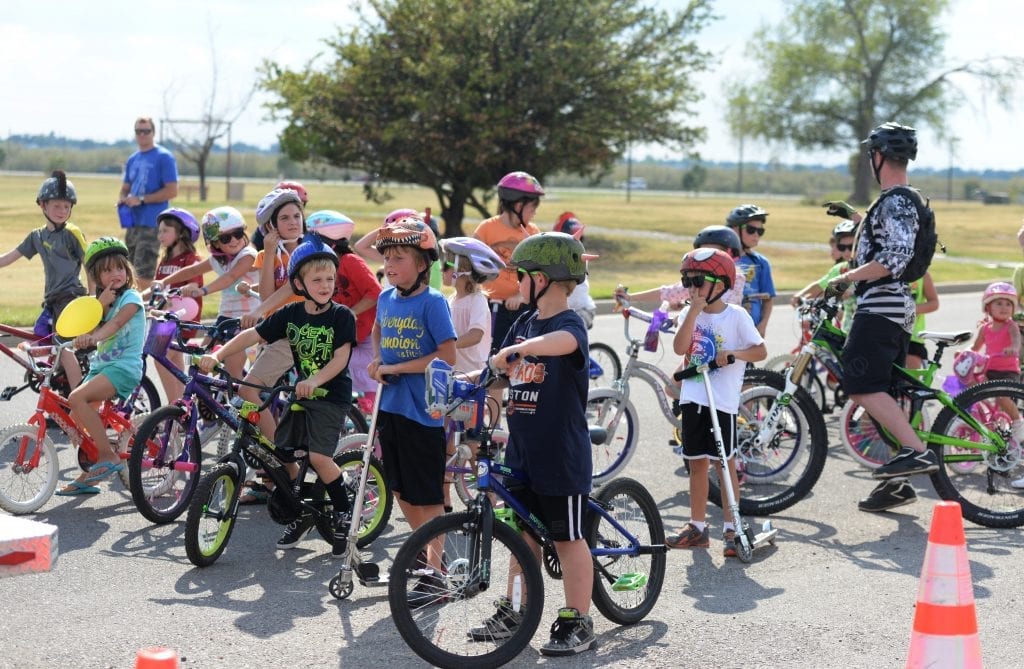 To guide you in choosing  the right bike, please find below the size according to age and the corresponding wheel size:
Age 2 – 3              10 – 12 inches
Age 3 – 5              14 inches
Age 5 – 8              16 – 18 inches
Age 7 – 9              20 inches
Age 9 – 12           24 inches
Weight of Your 7-Year-Old Boy
When choosing a bike, you also need to consider the overall weight of it so that even a mother can carry it inside the vehicle for biking in the park somewhere else.  Most bikes for kids on the market are ridiculously heavy.  It is common for bikes to weigh as much as 50% of their body weight and weigh more than an adult bike.
If you are going to pick a bike based on any specific factor, pick it based on weight.   A bike that is too heavy is going to be hard for a child to maneuver and exhausting to ride very far.  It is best to choose an aluminum or titanium metal for the frame and fork, making it lightweight.
Bike Accessories
Take into consideration also in adding a Shimano 8 speed grip shifter to have an ease of pedaling your kid's bike depending on the condition of the road. For your child's safety, you need to buy him a protective gear to wear all the time while he is biking: helmet, knee and elbow protector, hand gloves, comfortable dry-fit shorts, and shirts.  Accessories that complement safety are the headlight, tail light, horn, portable pump, and a bottle holder.
Another safety tip in choosing an accessory between a coaster brake and a hand brake, choose the latter for your kid's bike.  The brake levers are designed for small, weak hands.  An adult should be able to squeeze the lever with their pinky finger.  Unlike the coaster brake, you cannot backpedal, which is incredibly difficult for a child just learning to ride.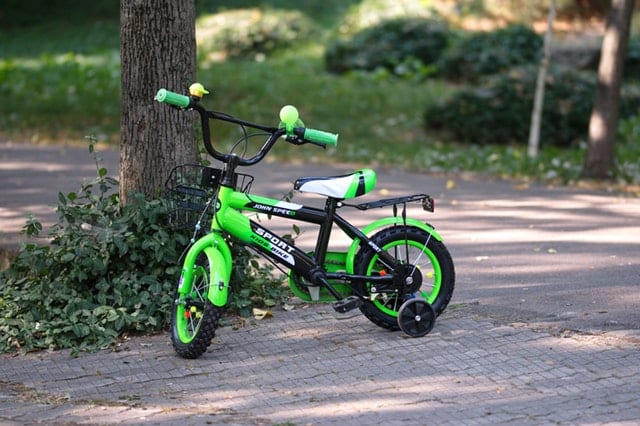 In buying a bike for your 7-year-old boy, list down at least three choices and compare the prices, features, accessories, including freebies. Whichever one you choose, make sure to include your son in the process. This way, he knows what he is going to get and plan for how he is going to have an awesome time with his bike.
Best Bike For A 7 Year Old Boy FAQs
Last Updated on April 5, 2021 by Marie Miguel
DISCLAIMER
(IMPORTANT)
: This information (including all text, images, audio, or other formats on FamilyHype.com) is not intended to be a substitute for informed professional advice, diagnosis, endorsement or treatment. You should not take any action or avoid taking action without consulting a qualified professional. Always seek the advice of your physician or other qualified health provider with any questions about medical conditions. Do not disregard professional medical advice or delay seeking advice or treatment because of something you have read here a FamilyHype.com.