Your son is growing quickly. Not only in height and age, but in his sense of adventure and curiosities as well. This is why it is important to have a kids bike that is able to accommodate all the adventures your child will go on.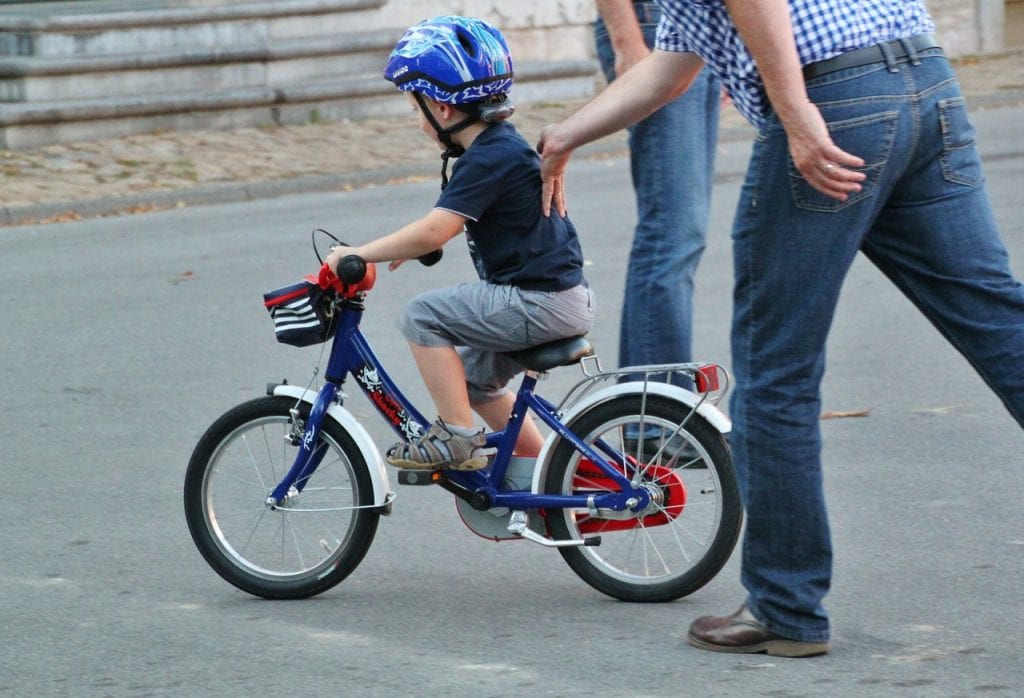 There are many bikes for kids out there that are poorly made and are ultimately not suitable for your child. This is why this guide to the best 20-inch bike for boy is going to help you get straight to the best options out there. In this guide, you will find the 5 best 20-inch kids bikes and answers to other questions you may have when you are ready to purchase a new, bigger bike for your son.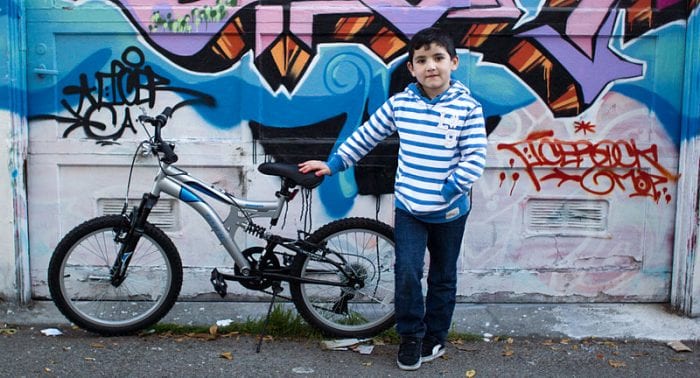 The Woom 4
The best 20-inch kids bike that is currently available for your boy is the Woom 4. This bike is lightweight and is child-appropriate in its geometry. Out of these 5 best, the Woom 4 is the lightest which makes it easy to maneuver. The maneuverability is also helped by the unique adjusting handlebars and the upright geometry, which in turn, creates a better balance bike. The Woom 4 is also extremely customizable. There are endless options for you and your son to choose to make his bike unique to him.
This kids bike is $479. It is not the most expensive one on the list, but it isn't cheap either. If you were to purchase this kids bike, it would be an investment for your boy. If it is too expensive, Woom has a trade-in option that can help to lower the price of the bike.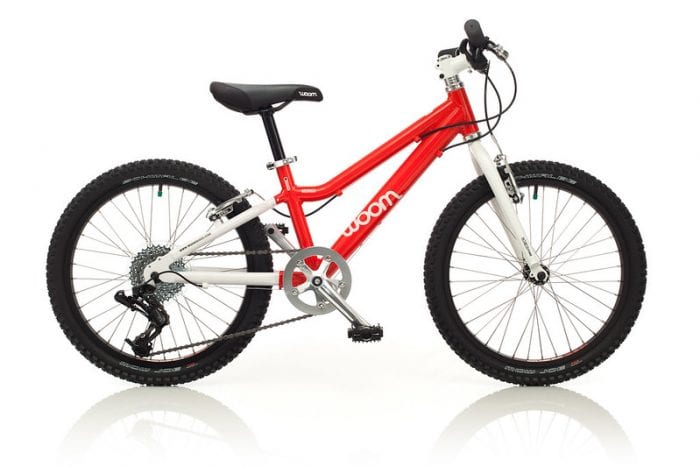 Prevelo Alpha 3
The second best 20-inch bike for a boy is the Prevelo Alpha 3. This bike is made from high-quality, name-brand parts that make it just right for your child's geometry. It is also lightweight and offers a low standover height. The low standover height makes it a suitable balance bike. The price point of this 20-inch kids bike is $499. This brand also offers a trade-in program to lower the price if need be. 
Frog 55
The Frog 55 is the third best 20-inch boys bike. This specific kids bike model can be used for a wide range of activities. Anything from riding up and down the block to riding on dirt paths in the park. Being a balance bike is what enables this versatility in riding terrain. This 20-inch boys bike also comes in numerous color options and high-quality components. The Frog 55 is $520.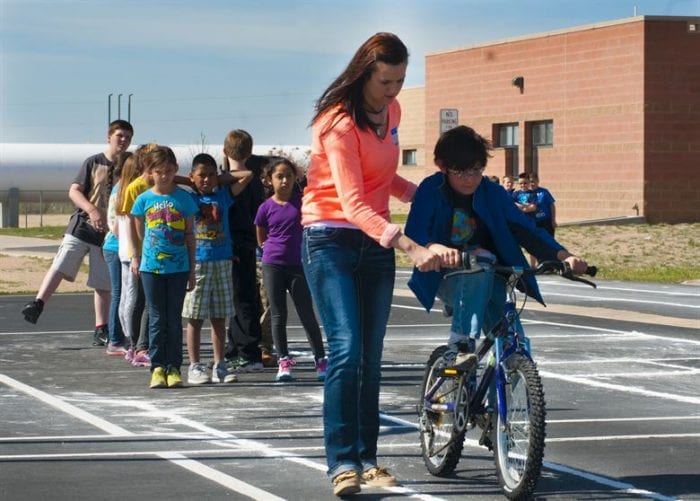 Pello Rover Or Reddi
The Pello Rover is a 20-inch kids bike that comes with gears. This makes it one of the best options for hopping curbs and riding off-road through fields. Most of the features on this kids bike are made to handle rough rides so there is no need to worry about this bike getting damaged after one or two rides off-road. The Pello Rover is all about ensuring that your son has an adventure each time he rides. 
If you feel that your boy is not yet ready for gears, the Pello Reddi is a slightly smaller version of the Pello Rover, just as a single speed. This way, your son can continue to go on bike ride adventures with all his friends.
Both of these Pello options are balance bikes and the price difference comes in regards to having gears or not. The Pello Rover comes in at $499 and the Pello Reddi at $399.
Clearly Owl 20
The last bike on the top 5 best 20-inch bikes for boys is the Clearly Owl 20. This kids bike comes as a 3-speed with a sturdy steel frame, which makes it a balance bike. This brand is a popular brand when it comes to 20-inch bikes so you are able to find quality one either new or used. A new version of this kids bike comes in at $485. 
Choosing The Best 20-inch Bike For Boy
When it comes to ultimately deciding on what 20-inch bike is best for your son, you have to take into account a few different qualifications. These include budget, age range, weight, brakes, tires, and gearing. Every child will be different so it's safe to say that the best bike will not be the same bike for all children. You have to think about your son and how they like to ride and which features are more important to him and to you.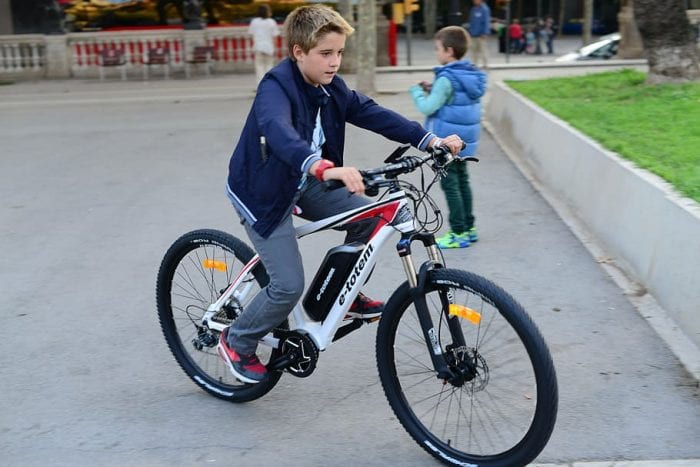 What Age Is A 20-inch Bike For?
A 20-inch bike is appropriate for a child between the ages of 7 and 10. Once your child has an inseam of 20-25 inches, then they are the perfect age for a 20-inch kids bike. You will see that the above age range and inseam range will happen around the same time so once your child reaches that age range, they will most likely be in the same inseam range as well. 
How Tall Should You Be For A 20-inch Bike?
For the best balance bike and riding experience, you should be between 4'0" and 4'5" to ride a 20-inch kids bike. This is the recommended height to ensure safety and also maximum controllability. 
What Is The Best Bike For A 9-year-old Boy? 
The best bike for a 9-year-old boy is the Pinnacle Aspen. At this age, your son has gone through a few different bikes and it is time for a kids bike that will be able to last him until he is ready for an adult bike. This is why the Pinnacle Aspen is the best kids bike for a 9-year-old boy. This bike has rear gears only which allow your son the opportunity to learn how to change gears before advancing to an adult bike, where the gears are in the front. This is a balance bike that is easy to control while still having a stable suspension. 
Can A 7-year-old Ride A 20-inch Bike?
Yes, a 7-year-old can ride a 20-inch bike. A bike with 20-inch wheels is suitable up until your child is 7. When your son approaches the age of 8, is when you will want to start looking for a bike with more than 20-inch wheels. But at the age of 7, 20-inch wheels are appropriate.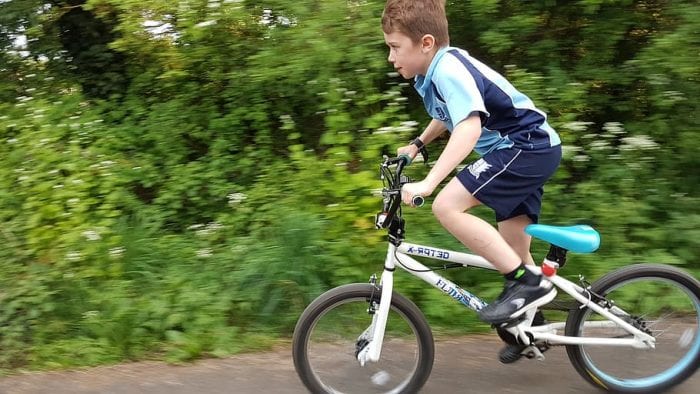 What Is The Height Range For A 20-inch Bike?
The height range for a 20-inch kids bike is between 120 and 138 centimeters. This equals between 4 feet and 4 ft 5 in. 
What Age Is 20 Inch BMX For?
The best age for a BMX bike with 20-inch wheels is between 6 and 10. BMX bikes have no gears, which is similar to most of the standard kids bikes with 20-inch wheels. 
How Do You Measure A Child For A Bike?
The first thing you need to know is the sizes that bikes come in. When talking about a standard kids bike, the sizes include 14, 16, 20, and 24. These numbers refer to the size of the wheels. Next, you will need to know the inseam of your child. Each bike size has a different size inseam that is appropriate.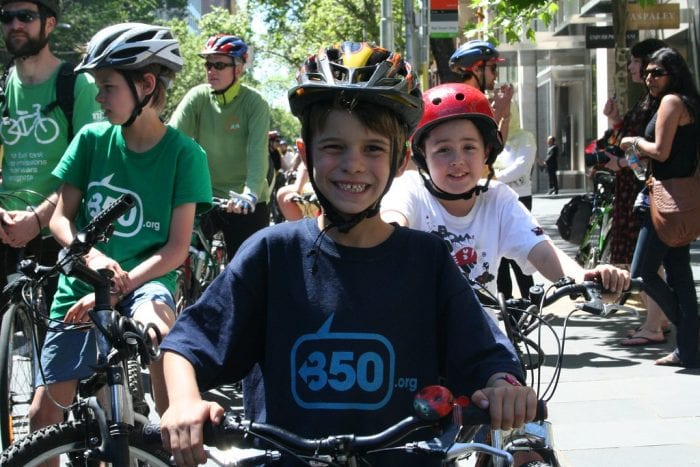 How Do You Pick A Bike Size?
The best way to pick out a bike size for your boy is by having the inseam and rider experience information in hand. When it comes to rider experience, your child can either be a learner or a pedaler. When they are a learner, your child should be able to place both feet firmly on the ground. This is when how they are able to feel the safest and most confident when learning how to ride a bike. Easy to balance bikes are the best option if your child is still a learner. If your child is a pedaler then they can be fitted for their bike with just their tippy-toes on the ground. From here, you will know what bike size is best for your child. 
How Do You Determine Bike Size?
In order to determine the bike size that is best for your child, you need to know their inseam, their height, and their rider experience. It is also helpful to know what your child is interested in and what they will mainly be using the bike for. All of these things help you to balance bikes that could potentially be a good fit for your child.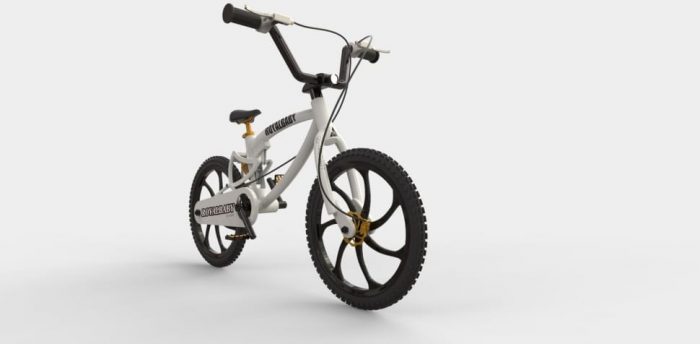 Is A 20-inch BMX For Adults?
Yes, BMX bikes that are 20-inches can be for adults. When considering a BMX bike, 20-inch wheels are the standard bike size. So adults can use these size BMX bikes. 
DISCLAIMER
(IMPORTANT)
: This information (including all text, images, audio, or other formats on FamilyHype.com) is not intended to be a substitute for informed professional advice, diagnosis, endorsement or treatment. You should not take any action or avoid taking action without consulting a qualified professional. Always seek the advice of your physician or other qualified health provider with any questions about medical conditions. Do not disregard professional medical advice or delay seeking advice or treatment because of something you have read here a FamilyHype.com.