Let's talk about bikes.
Your son is growing quickly. Not only in height and age, but in his sense of adventure and curiosities as well. This is why it is important to have a kids bike that is able to accommodate all the adventures your child will go on.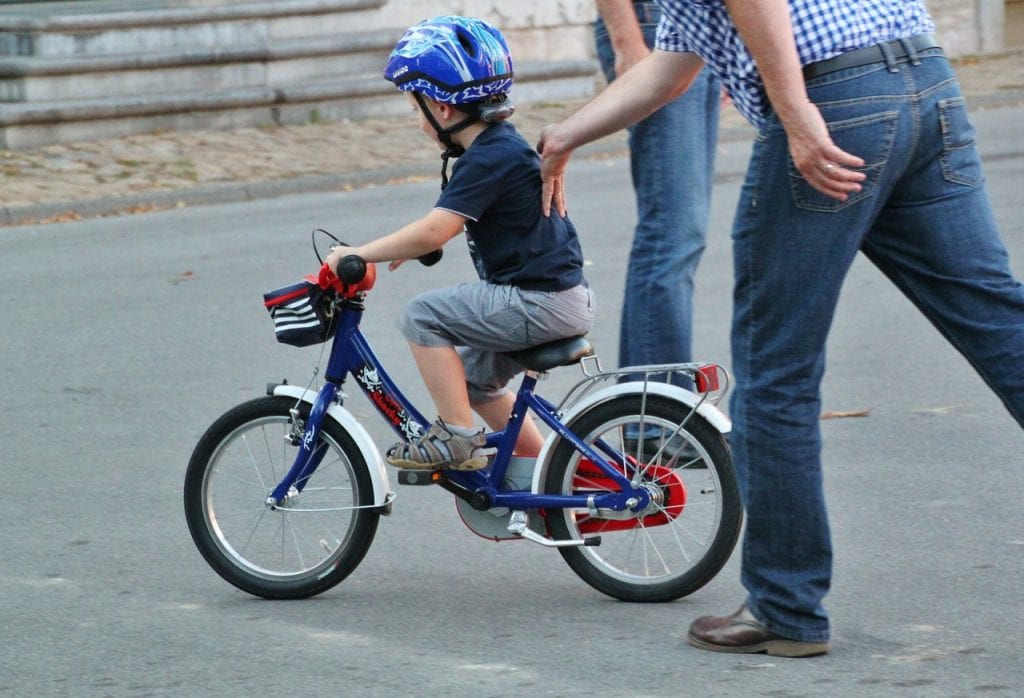 20 Inch Bikes (Best Bikes)
There are many bikes for kids out there that are poorly made and are ultimately not suitable for your child. There are also different kinds of bikes, such as balance bikes, bikes with training wheels, mountain bikes, multi-speed and single-speed bikes, and more. This is why this guide to the best 20 inch bike for a boy is going to help you get straight to the top options out there. In this guide, you will find the top 5 best 20 inch kids bikes and answers to other questions you may have when you are ready to purchase a new, bigger bike for your son.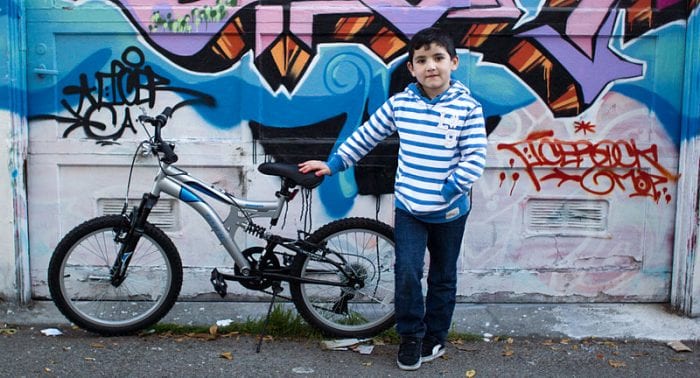 To start you off, we included a list of the best 20-inch bikes for boys from Amazon so you can see the prices and reviews for comparison. If you read further there, you will learn more about common FAQs on the best kids bikes and our take on what we consider good quality bikes are.
These 20 inches mountain bikes for kids can also be chosen in larger sizes. The Huffy Hardtail Mountain Bike has a twist grip shifter that gives your boy 6 speeds to choose from. The handlebars are situated so that he can ride in an upright position that helps with decreasing strain in the body. There are both front and rear brakes that work through a linear pull hand brake located on the handlebars. These 20  inches mountain bikes have a durable steel frame that is durable and can handle lots of fun trail riding.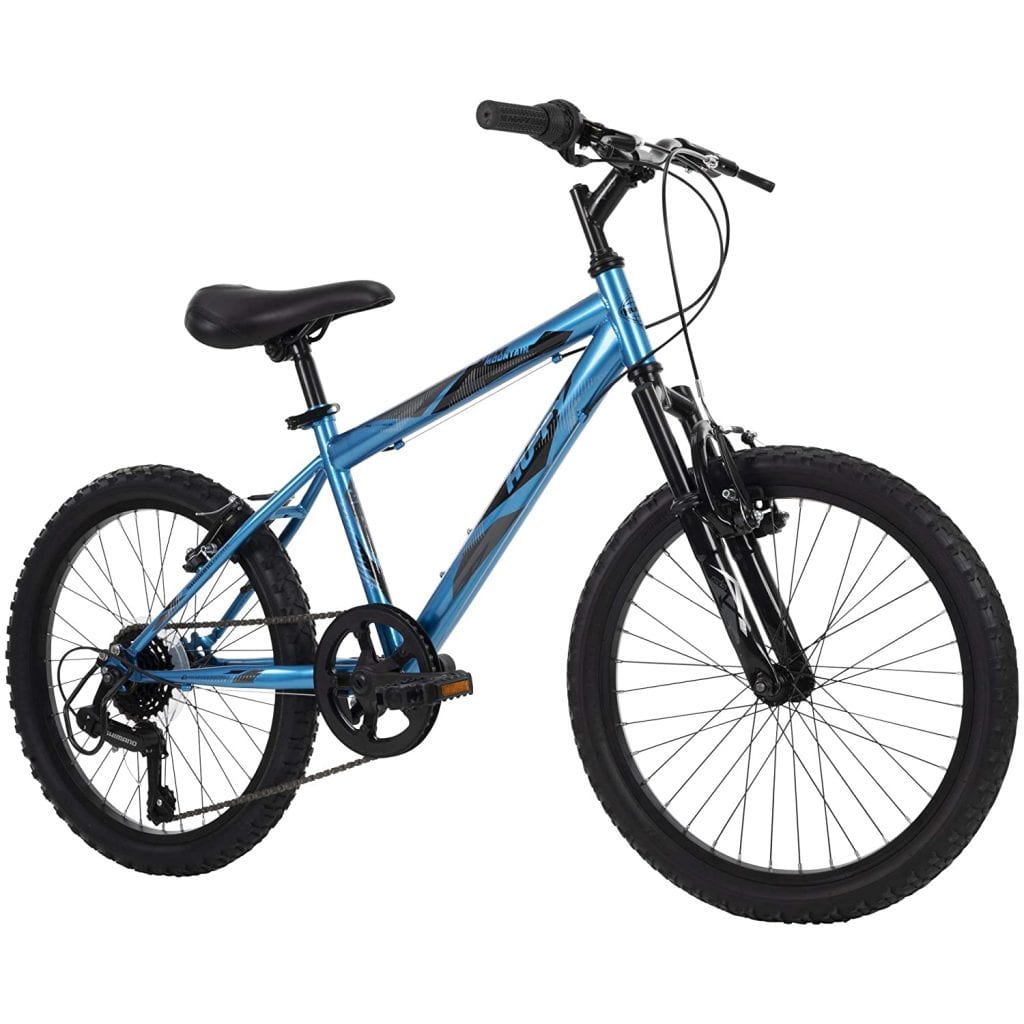 The Mountain bike is equipped with indexed Shimano TZ-31, 20″ X 1.95″ tires handle pavement, Padded ATB saddle, and durable steel frame that can last for years.
These 20-inch bikes are recommended for kids from 5-9 years or 44-56 inches. The Huffy Stone Mountain bikes are easy to assemble and come with an easy-to-follow manual.
Huffy Bikes are designed with Metallic Cyan blue gloss color that is best suited to your boys.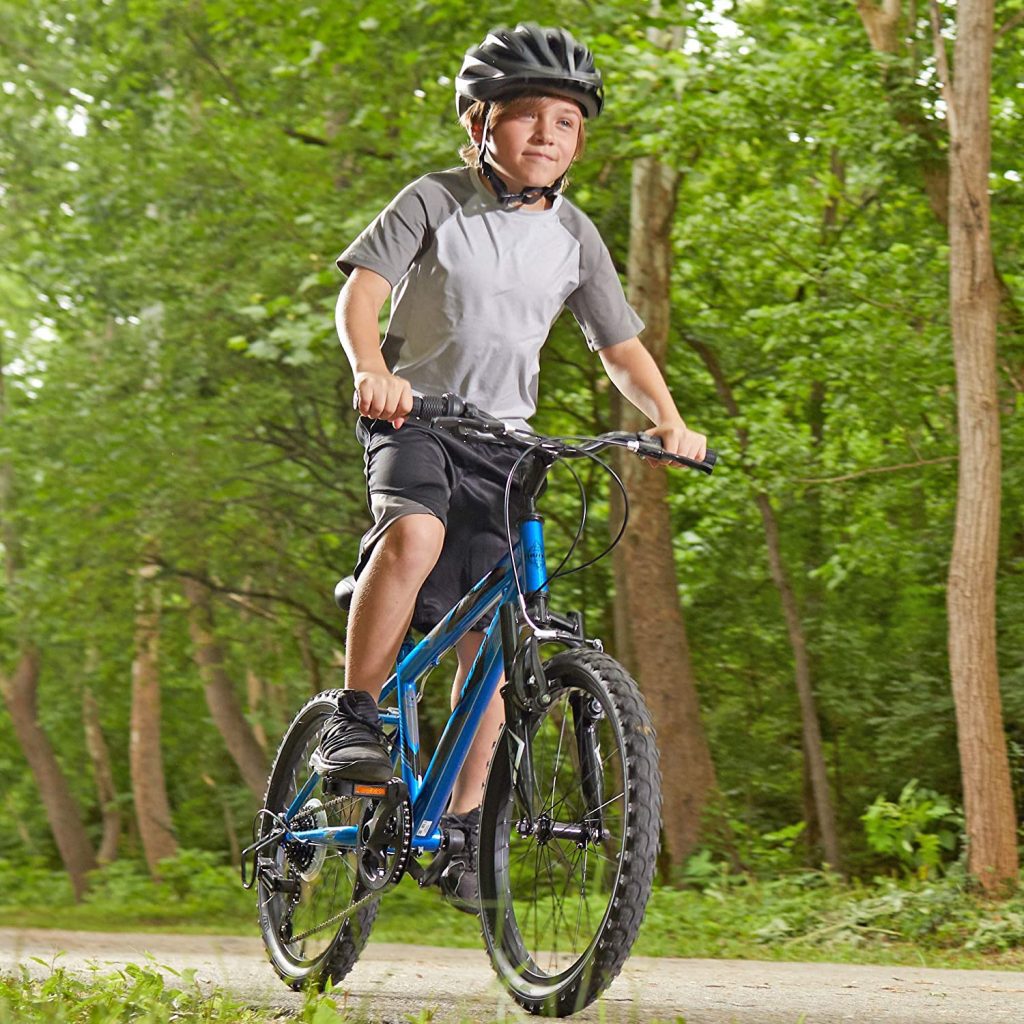 Technically, this one is just called the Huffy Kids Ignyte Boys bike. It's not a mountain bike but is very durable. It has a steel frame and caliper brakes that are good coaster brakes for use around the neighborhood. It's full of safety features that make it one of the best kids bikes, like easy to adjust seats and handlebars, a single speed, and a chain guard. The braking system is great for kids who are learning to ride with hand brakes. There is a rear coaster brake and a front hand brake.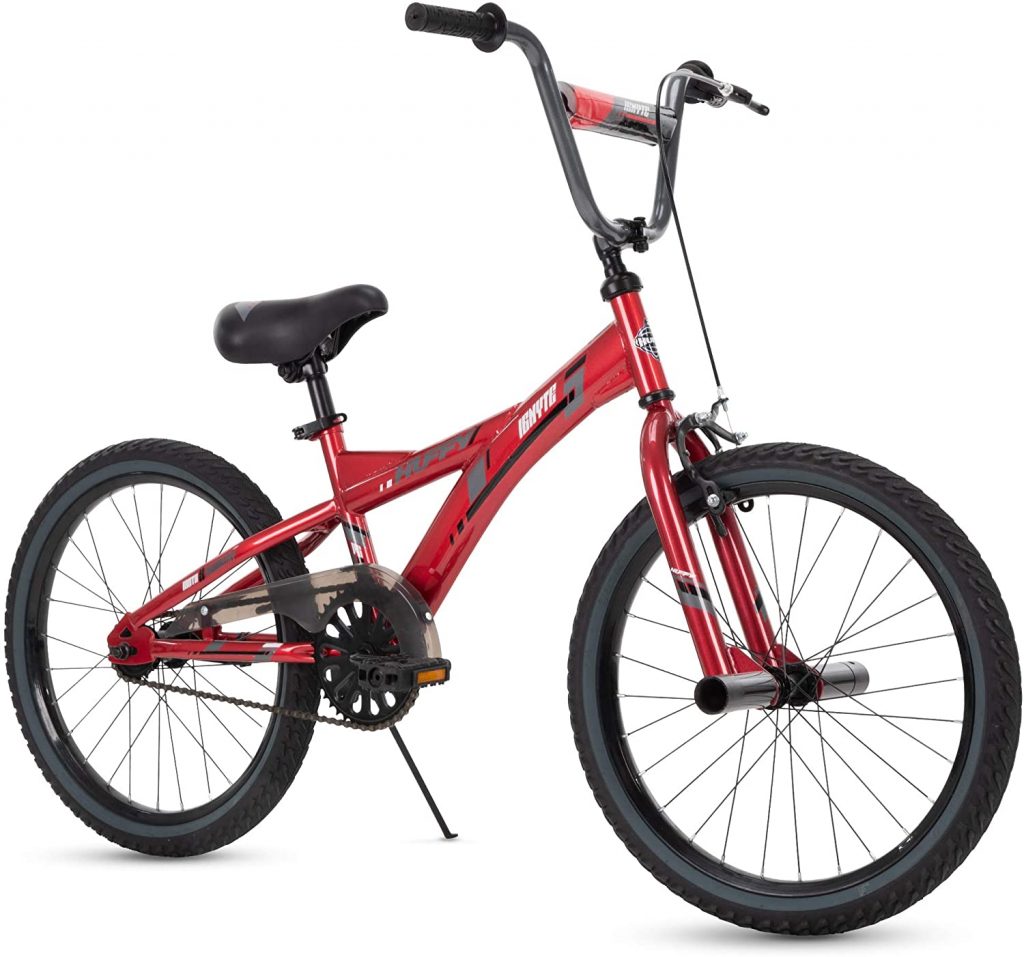 The 20 inch bikes from the Huffy Store are ideal for ages 5-9 or 44-56 inches. It is the perfect bike after your child graduates from training wheels.
These bikes for kid come with tools and simple assembly instructions. The Huffy 20 inch bikes have a very bright Crimson Red Finish which adds extra appeal to its look.
The Huffy Bikes are made of durable steel frame, black tires, and decorated crossbar pad that will make your kids look cool when riding them.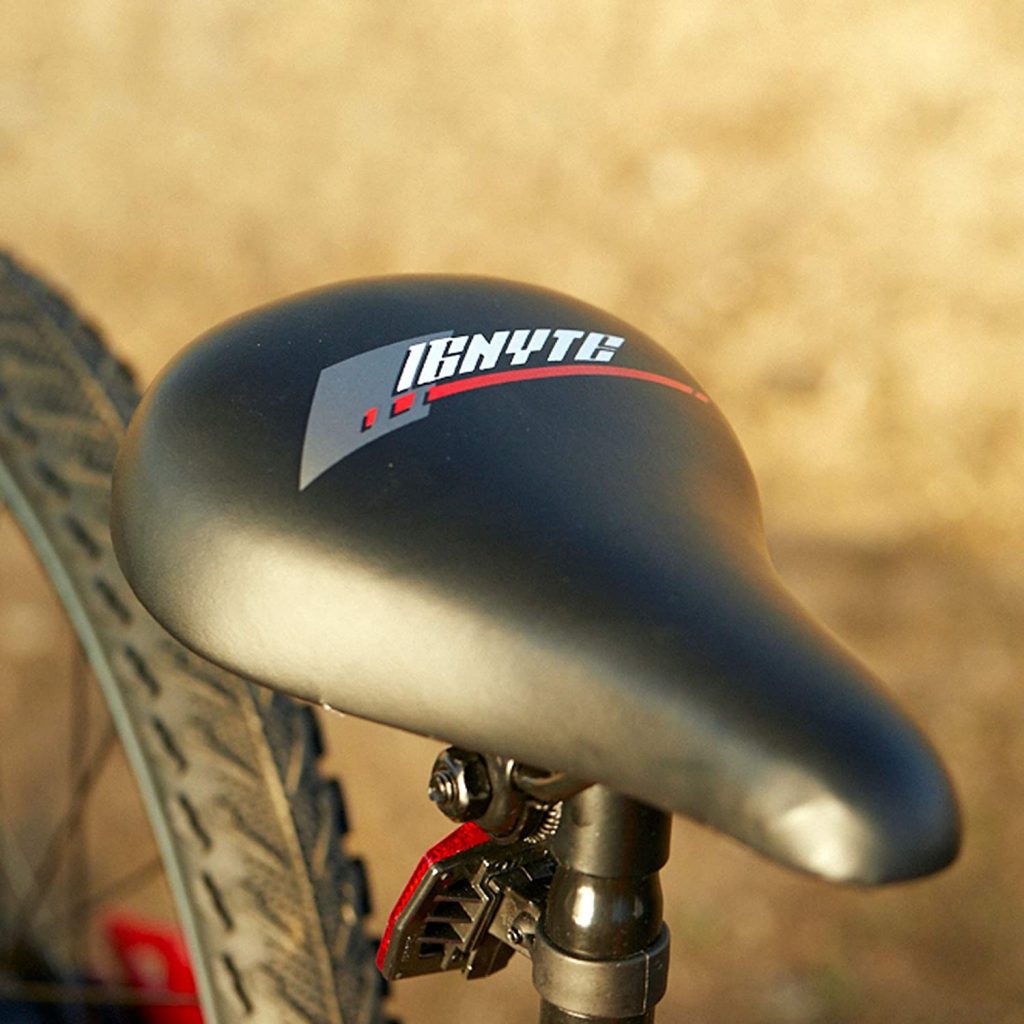 The RoyalBaby Freestyle Bicycle can be purchased in different sizes all the way up to 20-inch bikes. These kids' bikes can also be bought with training wheels. This is one of the best bikes for kids who will be transitioning to riding without training wheels. It has a chain guard to keep little hands safe. It's a great bike for 5-year-olds and up. Sometimes, when children pedal a bike, their feet can slip off the pedals. These kids' bikes have an anti-slip surface on the pedal to prevent that from happening. They also have wider tires than some other 20 inch bikes to give better stability. They're single-speed kids bikes that are good for those who already know how to ride and for when you want to teach your child to ride a bike without training wheels.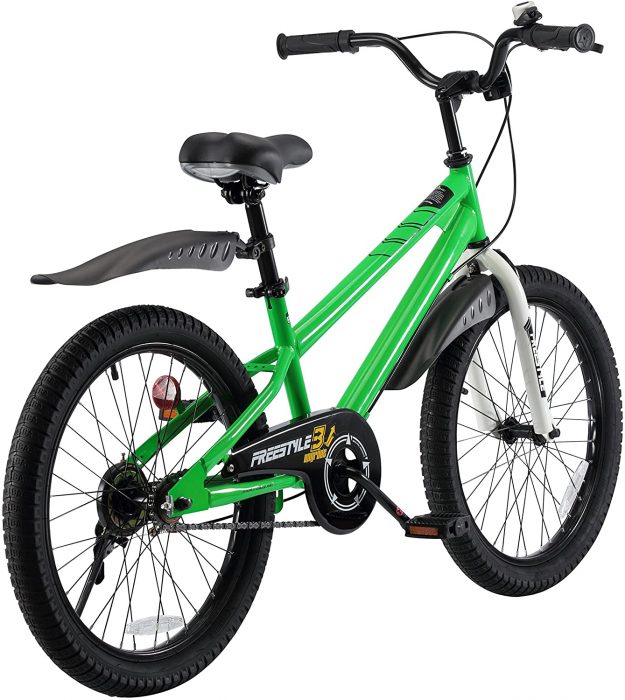 The bike is 95% pre-assembled and it is hassle-free to put together since it only takes a few steps to finish it. This kids bike
comes with clear instructions and assembly tools.
The RoyalBaby 12, 14, 16-inch bikes are complete with safety features and a reliable brake system and have amazing colorful designs which your child will surely like.
These bikes have different colors to choose from: Blue, Red, Orange, Green, Pink, White, Fuchsia so your child can pick whatever is his favorite color.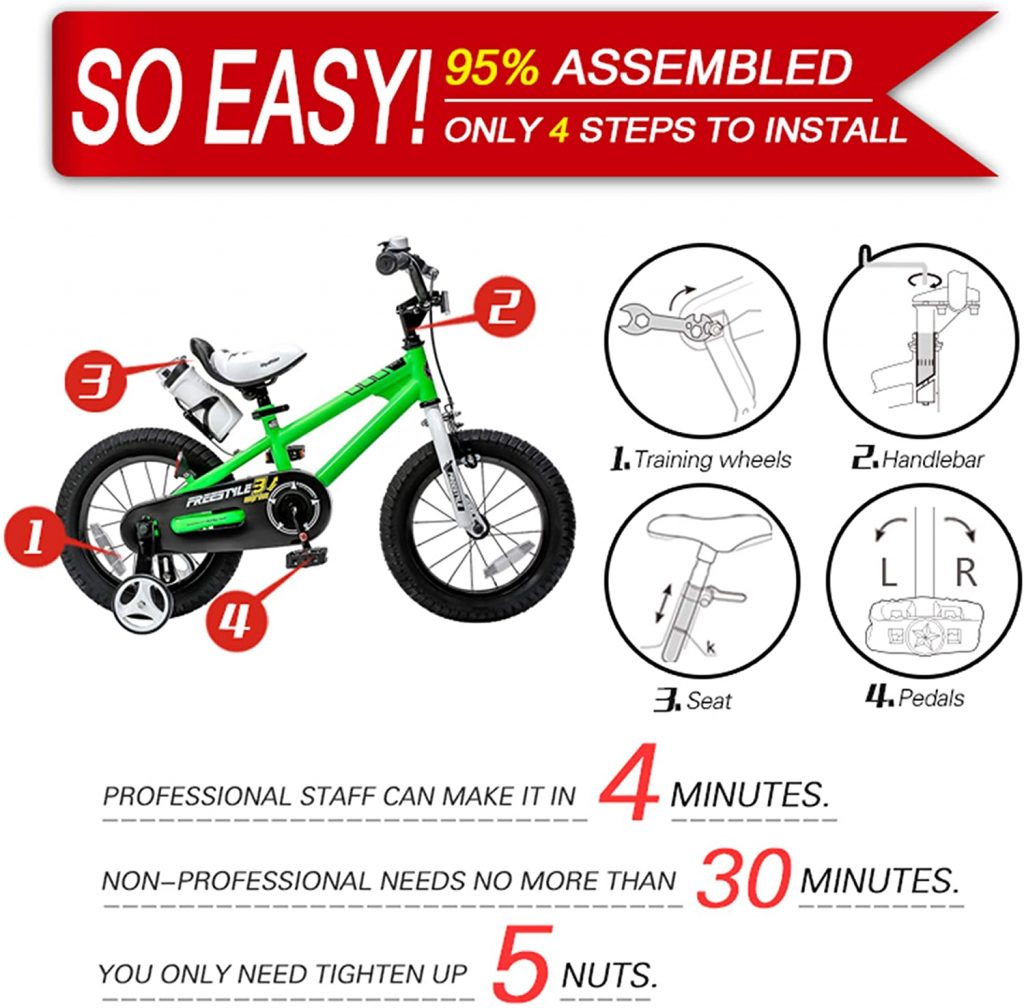 If you have a boy who might be interested in riding BMX, the Legion Freestyle is the best kids bike option for 8 year olds and above. The braking system is designed to help beginners in this activity to get a good start into the sport. It has all of the features found in a traditional BMX bike, like a cable detangler, freestyle pegs, and the steel U-brakes needed to perform fun tricks. This is definitely the coolest looking bike on our list. The mag wheels add so much style with their aluminum frame rims. While this is a bike for kids that can just be ridden down the street, it's best for kids with an interest in performing BMX tricks and stunts.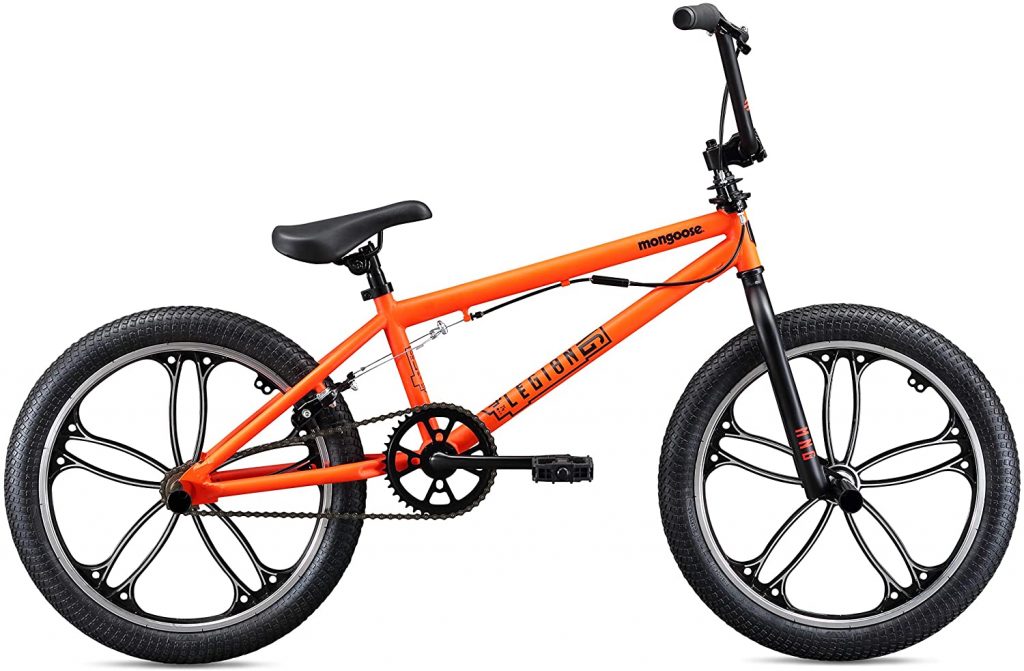 The BMX bike is made of high quality Hi-Ten steel and it has a unique structure that will make your child look tough on the the road.
These 16 to 20 inch bikes feature machined aluminum mag wheels with sealed bearings, alloy 4 bolt front-load stem clamps, alloy calliper brake and rear U-brakes which makes will give your child a smooth and safe ride.
These Mongoose Bikes are suitable for kids aged 8 years and above.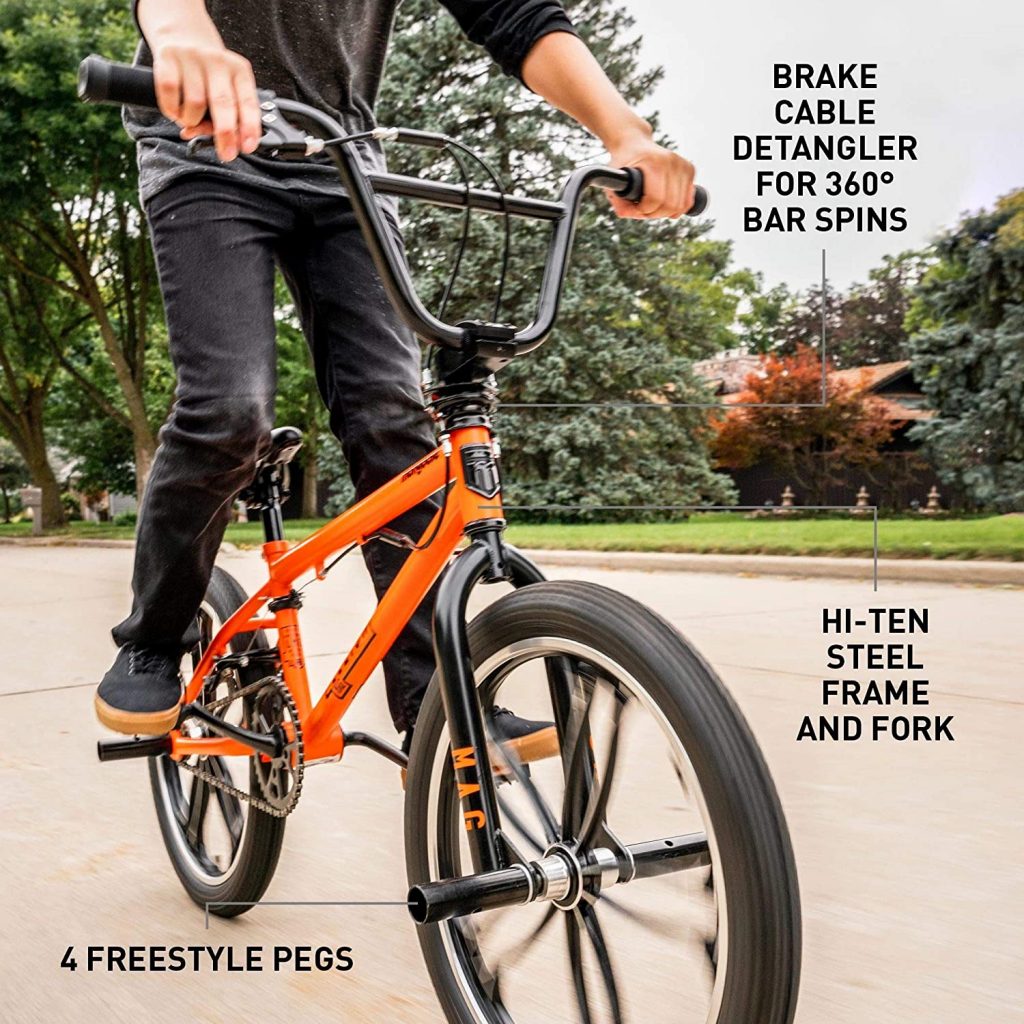 Woom 4 – Best 20 Inch Bikes (Best Bikes)
The best 20-inch kids' bike that is currently available for your boy is the Woom 4. This bike is lightweight and is child-appropriate in its geometry. Out of these 5 best bikes, the Woom 4 kids bike is the lightest which makes it easy to maneuver. The bike's maneuverability is also helped by the unique adjusting handlebars and the upright geometry, which in turn, creates a better balance bike. The Woom 4 20 inch bikes are also extremely customizable. There are endless options for you and your son to choose to make his bike unique to him.
This kid's bike is $479. These Woom bikes are not the most expensive on the list, but they aren't cheap either. If you were to purchase this kid's bike, it would be an investment for your boy. If it is too expensive, Woom bikes have trade-in options that can help to lower the price of the bike.
For that price, you do get quite a lot. This is one of the best kids' bikes for when they're ready to learn about shifting gears. It has a twist grip shifter that can change the bike through 8 different speeds. It's not considered to be one of the mountain bikes but it is a good one for riding up and down hills because of the twist grip shifter. It also has an easy-to-pull hand lever for the coaster brake that is located on both tires.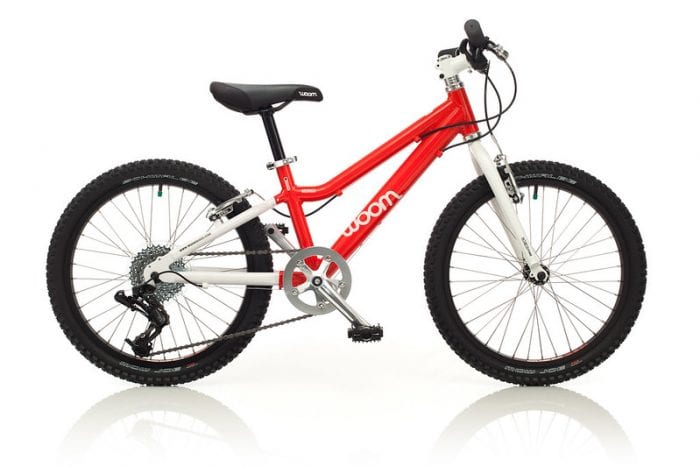 Prevelo 20 Inch Bikes (Best Bikes)
The second best 20 inches bike for a boy is the Prevelo Alpha 3. This bike is made from top-quality, name-brand parts that make it just right for your child's geometry. The Prevelo Alpha 20 inches bike is also lightweight and offers low standover height. The low standover height makes it a suitable balance bike. The price point of this 20 inches kids bike is $499. This brand also offers a trade-in program to lower the price if need be.
Balance bikes are great for coasting down hills at fast speeds. Many children are starting to just coast on the best balance bikes first, before learning to ride a pedal bike. The Prevelo Alpha 3 gives your boy 8 speeds to shift through with an easy-to-use lever. The cables for the brakes and gears are all ran internally through the aluminum frame of the bike. There is a front brake and a rear coaster brake so your kiddo can stop without issue. Prevelo Alpha also seals off all of the bearings for a smooth and sleek look. The Prevelo Alpha 3 is pretty pricey but the quality of it makes this a contender for the best bike on our list.
Co-op Cycles REV 20 Kids Bikes
The Cycles REV kids bikes are single-speed 20 inch bikes that have a lightweight aluminum frame. There are hand brakes that operate the front and rear brakes, as well as a coaster brake that can be engaged with the pedals. The hand brakes engage the rim brakes for safe, easy stopping. These are V brakes rather than mechanical disc brakes, which helps keep the cost of the Cycles REV kids' bikes down to just a couple hundred dollars. The bike has a cool look with a BMX-style handlebar and a low stand-over height like the best kids' balance bikes. Kids up to 80 lbs. can ride these balance bikes.
Priority Start Best 20 Inch Bikes (Best Bikes)
The Priority Start 20 Inch Bikes are the best kids' bikes for transitioning into bikes with gears and better riding. The Priority Start has 3 speeds your boy can switch between. Priority Start is not mountain bikes but they have tires that are all-terrain. The frame is made of aluminum so these 20-inch bikes are super lightweight. There are double hand brakes so kids can stop easily, too. The price of the Priority Start is mid-range, making it one of the best kids' bikes that's also quite affordable.
Frog 55 Best Bikes (20 Inch Bikes)
The Frog 55 is the third best 20-inch boys bike. This specific kids bike model can be used for a wide range of activities. Anything from riding up and down the block to riding on dirt paths in the park. Being a balance bike is what enables this versatility in riding terrain. This 20-inch boys bike also comes in numerous color options and high-quality components. The Frog 55 bikes have a price tag of $520.
This one is ideal for boys who are about 6 or 7 years old. The Frog 55 can be grouped with the best kids balance bikes or the best kids mountain bikes. It's a very versatile option. It has 8 speeds and the brakes are controlled by levers that are easy to pull. Though these 20-inch bikes are kids' bikes, they have features and gears similar to many adult bikes. The frame is still just right for the size of children, with a stand-over height of about 22 inches.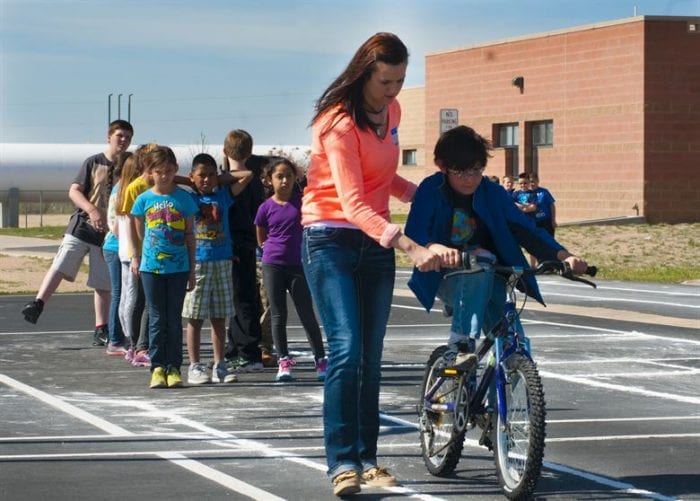 Pello Rover Or Reddi Bikes
The Pello Rover is a 20-inch kid's bike that comes with gears. This makes it one of the best options for hopping curbs and riding off-road through fields. Most of the features on this kid's bike are made to handle rough rides so there is no need to worry about this bike getting damaged after one or two rides off-road. The Pello Rover is all about ensuring that your son has an adventure each time he rides.
If you feel that your boy is not yet ready for gears, the Pello Reddi is a slightly smaller version of the Pello Rover, just as a single speed. This way, your son can continue to go on bike ride adventures with all his friends.
Both of these Pello options are balance bikes and the price difference comes in regards to having gears or not. The Pello Rover comes in at $499 and the Pello Reddi at $399.
Clearly Owl 20 Inch Bikes (Best Bikes)
The last bike on the top 5 best 20-inch bikes for boys is the Clearly Owl 20. This kids bike comes as a 3-speed with a sturdy steel frame, which makes it a balance bike. This brand is a popular brand when it comes to 20-inch bikes so you are able to find quality one either new or used. A new version of this kids bike comes in at $485.
Choosing The Best 20-inch Bike
When it comes to ultimately deciding on what 20-inch bike is best for your son, you have to take into account a few different qualifications. These include budget, age range, weight, brakes, tires, and gearing. Every child will be different so it's safe to say that the best bike will not be the same bike for all children. You have to think about your son and how they like to ride and which features are more important to him and to you.
Here are some of the things you'll want to look at before making a decision.
Bike type – Balance bikes will have a lower stand over height and will have a good coaster brake so kids can just coast down hills at fast speeds and still brake safely. Mountain bikes have good brakes and better suspension systems than other bikes for rolling over bumps in the trail. You can also have a cruiser bike that's good for riding on roads and sidewalks.
Brakes – There are different types of brakes. You can get kids bikes with V-brakes, U-brakes, a coaster brake, or mechanical disc brakes. Most 20 inch bikes won't have the mechanical disc brakes built into them. It's easier for children to brake more slowly and safely with other types of brakes. Also, mechanical disc brakes usually make kids bikes cost a bit more.
Multi or single speed – 20 inch bikes often come in multi speed options. There will be different gears and some sort of gear shifter, either a lever or a twist grip shifter to change the speeds. It makes it easier for kids to pedal up hills or across rough terrain. For many kids, the twist grip shifter may be easier to use. If your son is going to be getting his first multi speed bike, look for one with a twist grip shifter.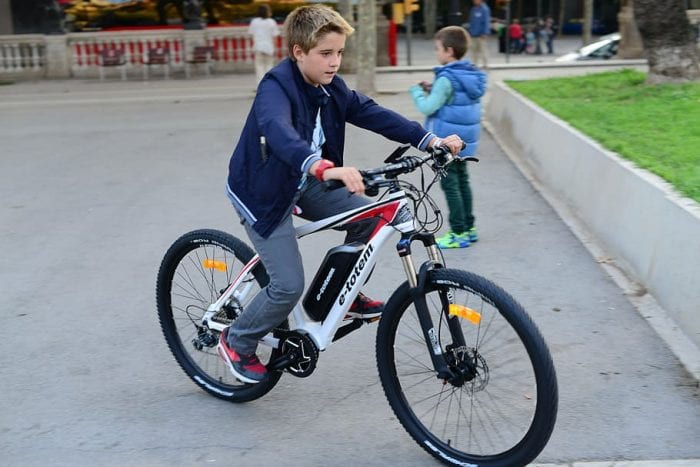 What Age Is A 20-inch Bike For?
A 20 inch bike is appropriate for a child between the ages of 7 and 10. Once your child has an inseam of 20-25 inches bike, then they are the perfect age for a 20 inch kids bike. You will see that the above age range and inseam range will happen around the same time so once your child reaches that age range, they will most likely be in the same inseam range as well. Some of the 20 inches bike will have a different recommended age range, though. As long as kids fit the measurements and weight limits, they can ride 20 inches bikes.
How Tall Should You Be For A 20 Inch Bike?
For the best balance bike and riding experience, you should be between 4'0" and 4'5" to ride a 20-inch kids' bike. These bikes are the recommended height to ensure safety and also maximum controllability. Many 20 inch bikes recommend height based on the inseam of the rider. Most bikes this size are recommended for kids with inseams of 22" to 28".
What Is The Top 20 Inch Bike For 9-year-old Boys?
One of the best bikes for a 9-year-old boy is the Pinnacle Aspen. At this age, your son has gone through a few different bikes and it is time for a kid's bike that will be able to last him until he is ready for an adult bike. This is why the Pinnacle Aspen is the best kids bike for a 9-year-old boy. This bike has rear gears only which allow your son the opportunity to learn how to change gears before advancing to an adult bike, where the gears are in the front. This is a balance bike that is easy to control while still having a stable suspension.
Another good option is the Priority Start 20 inch bikes. Priority Start is all about kids learning how to switch gears and improve on their riding skills. There are only 3 gears to switch between so it's best for kids who are on their way out of kids bikes. Priority Start balance bikes come in several different colors, too, so your 9 year old can choose their favorite. Priority Start is one of the best balance kids bikes for boys that are ready to learn new riding skills.
Can A 7-year-old Ride 20-inch Bikes?
Yes, a 7-year-old can ride a 20-inch bike. A bike with 20-inch wheels is suitable up until your child is 7. When your son approaches the age of 8, is when you will want to start looking for a bike with more than 20-inch wheels. But at the age of 7, 20-inch bikes are appropriate.
You may want to make sure there is still a coaster brake because kids are used to using those. You can look for older kids bikes that have hand brakes along with a coaster brake so they can stay safe as they learn to use different features, like mechanical disc brakes or gear shifters.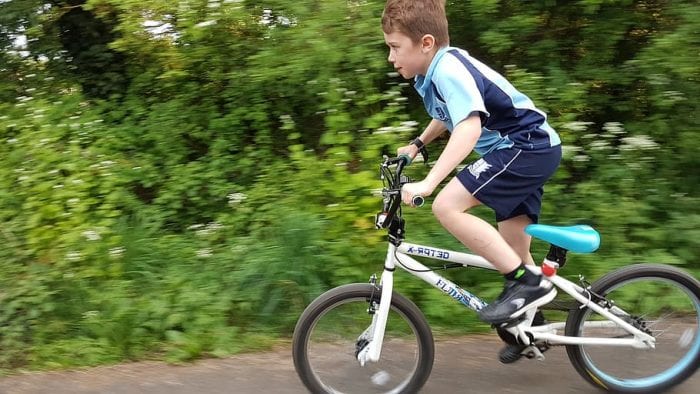 What Is The Height Range For A 20-inch Bike?
The height range for a 20-inch kids bike is between 120 and 138 centimeters. This equals between 4 feet and 4 ft 5 in.
What Age Is A BMX For?
The best age for a BMX bike with 20-inch wheels is between 6 and 10. BMX bikes have no gears, which is similar to most of the standard kids bikes with 20-inch wheels. Some of the best kids bikes for boys will be sidewalk BMX bikes. Boys who have shown an interest in this sport will like having the best balance bikes that look like actual BMX bikes.
How Do You Measure A Child For A Bike?
The first thing you need to know is the sizes that bikes come in. When talking about a standard kids bike, the sizes include 14, 16, 20, and 24. These numbers refer to the size of the wheels. Next, you will need to know the inseam of your child. Each bike size has a different size inseam that is appropriate. You'll see that most of the best kids bikes have references made to the stand over height in their descriptions. That refers to where the middle bar is that is part of the bike frame.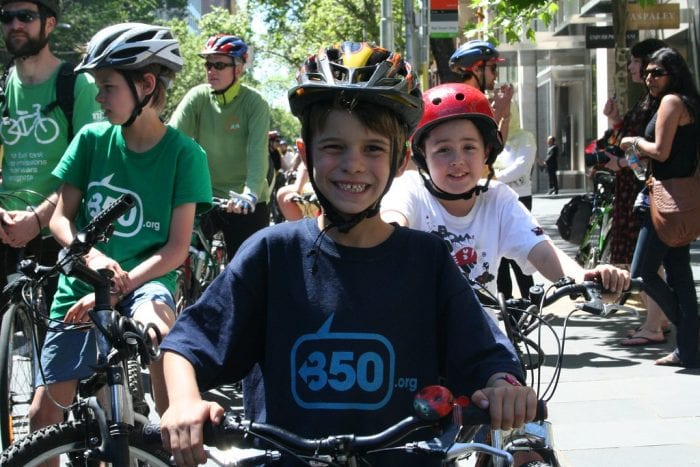 How Do You Pick A Bike Size?
The best way to pick out a bike size for your boy is by having the inseam and rider experience information in hand. When it comes to rider experience with bikes, your child can either be a learner or a pedaler. When they are a learner, your child should be able to place both feet firmly on the ground. This is when how they are able to feel the safest and most confident when learning how to ride a bike. Easy to balance bikes are the best option if your child is still a learner. If your child is a pedaler then they can be fitted for their bike with just their tippy-toes on the ground. From here, you will know what bike size is best for your child.
How Do You Determine Bike Size?
In order to determine the bike size that is best for your child, you need to know their inseam, their height, and their rider experience. It is also helpful to know what your child is interested in and what they will mainly be using the bike for. All of these things help you to balance bikes that could potentially be a good fit for your child. The best balance bike will allow your child to stand over the middle with their feet flat on the ground and not touch the bike frame.
What Are The Best Brakes?
The best brakes for bikes are usually mechanical disc brakes. However, those aren't usually what you'll find on kids bikes. Most of the time you'll have hand brakes that are V-type or U-type, or a coaster brake. It's best for kids who are transitioning to larger bikes to have both handbrakes and a coaster brake.
Are Mountain Bikes Better Than Other Bikes?
Mountain bikes aren't better than other bikes just because. Mountain bikes are better for riding on different kinds of rough terrain than other bikes, though. Mountain bikes can definitely make the best kids bikes because they are very versatile. You can ride mountain bikes on trails, on sidewalks, on streets, and in the mountains. Mountain bikes have really good brakes and suspension systems and come in many colors and styles. Most mountain bikes have somewhere to store a water bottle. Mountain bikes are better for kids who will be riding in different settings frequently.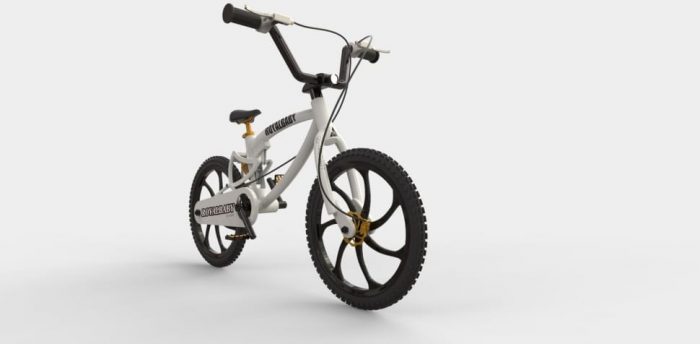 Best 20 Inch Bike For Adults?
Yes, BMX bikes that are 20-inches can be for adults. When considering a BMX bike, 20-inch wheels are the standard bike size. So adults can use these size BMX bikes.
Last Updated on September 30, 2021 by Jacqui Arnaiz
DISCLAIMER
(IMPORTANT)
: This information (including all text, images, audio, or other formats on FamilyHype.com) is not intended to be a substitute for informed professional advice, diagnosis, endorsement or treatment. You should not take any action or avoid taking action without consulting a qualified professional. Always seek the advice of your physician or other qualified health provider with any questions about medical conditions. Do not disregard professional medical advice or delay seeking advice or treatment because of something you have read here a FamilyHype.com.