Your child's eyes always spark with joy when he or she sees a trampoline and likes to bounce on a jumping mat. It can be in school, at the mall, or playground. If a trampoline makes your child so excited, why not get one? Don't forget to check some reviews first, as you may require reviews from others.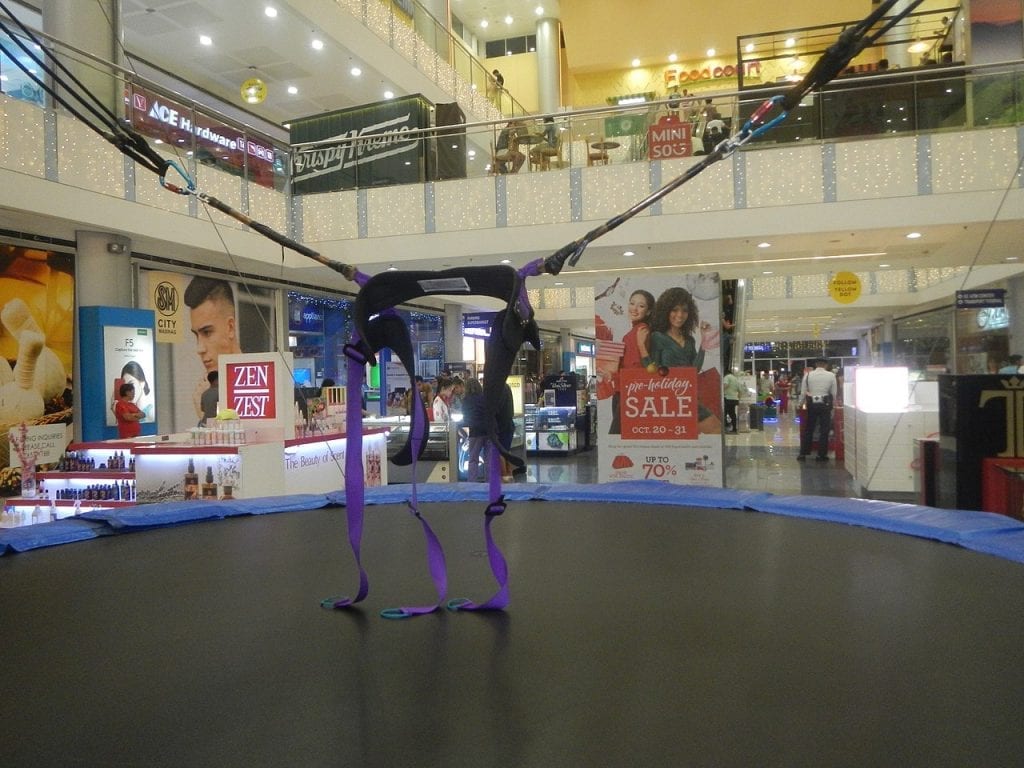 Source: commons.wikimedia.org
It is just a matter of how and what to choose over a large number of the best trampolines, whether it is online or inside a toy store. These are a few points to remember to make sure that you and your child will enjoy them whether rectangular trampolines, round trampolines, or square trampolines that you will be purchasing. Check and track out the best trampolines and some of the trampoline reviews below.
Types
There are different kinds of options out there. Consider the various choices before you buy one. It is possible that one is better for your child than the other.
Round Trampolines
The round trampoline is considered a recreational trampoline. You can use the round trampoline for your home and outdoor use. It is the most common trampoline. It is available in different sizes, designs, and quality.
Rectangular Trampolines
The rectangular trampoline is made for semi-professionals and gymnasts. It may be quite tricky if your child is inexperienced and it is unlikely that they will be simply transitioned or transferred to other types. A rectangular trampoline gives your child the sole decision of where to land, compared to the round ones that guide them to the center of the jumping surface.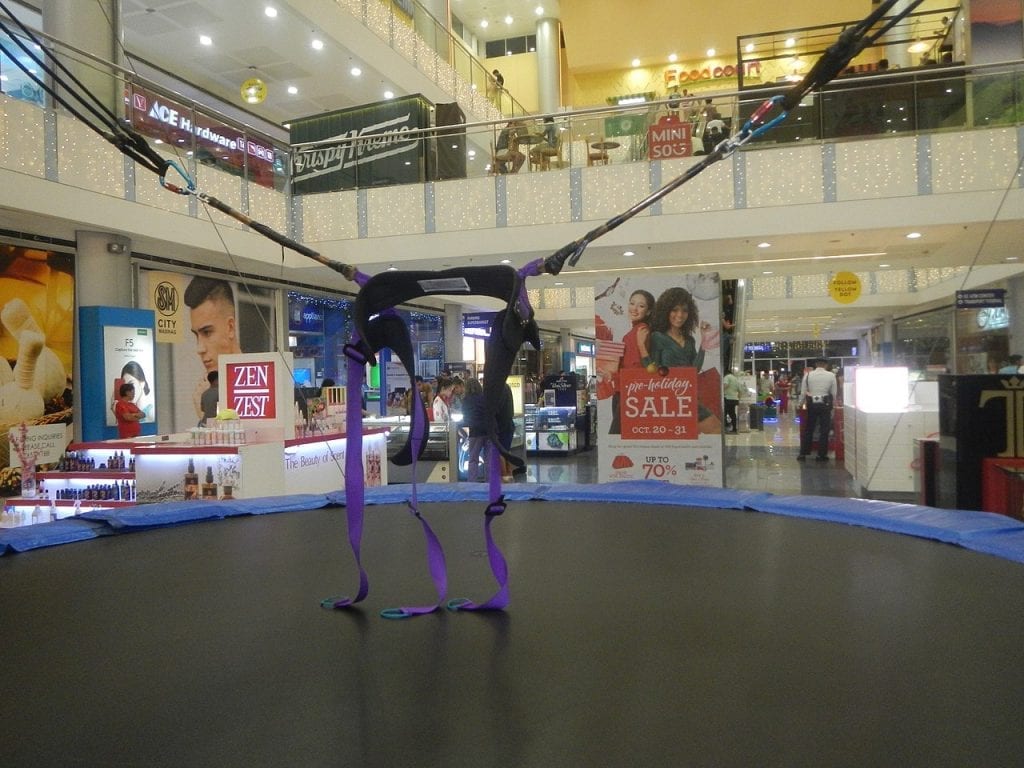 Source: commons.wikimedia.org
Square Trampolines
The square trampoline provides a different level of bounce compared to the round trampolines. Just like a rectangular trampoline, the square trampoline is all about the height and the bouncing capabilities of the trampoline.
Springless Trampolines
This spring-free trampoline is the safest kind. It is also the most expensive. It uses long composite rods or galvanized steel frame placed below the jumping mat of the trampoline. The rods decrease the number of injuries caused by other kinds of stuff. Also, it is best as a backyard trampoline.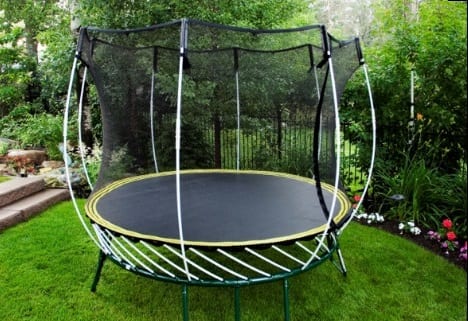 Source: en.wikipedia.org
Trampolines for Kids & Toddlers
Explicitly customized for a specific age range, the toddler trampoline or the kids trampoline is considered the safest for your young ones. This kind comes with extra padding and a soft frame to ensure that the jumping mat or area is partly enclosed in a barrier. Also, some of these kids trampoline has a safety net or safety enclosure. Besides, there are also the best trampolines for kids with a basketball hoop. The Zupapa trampoline is ideal for kids.
Backyard Trampolines
The backyard trampoline areas like fitness trampoline for the members of the family. Often, these trampolines have safety features. It can be a square or round trampoline or for bigger sizes rectangular trampoline is ideal. Children hopping on trampoline mat can prevent them from being obese. A recommended trampoline for kids is the Zupapa trampoline. Another brand for backyard trampolines is the Skywalker trampoline, which is made from rust-galvanized steel frames. A Skywalker trampoline has a maximum weight capacity of 250 lbs.
Fitness Trampolines
A fitness trampoline is portable, quiet, and compact. It is best for those who work out often and those who exercise. Most fitness ones for adults have a maximum weight capacity of 500 lbs.
How to Choose a Trampoline Wisely
You should choose your trampoline wisely. If possible choose the best trampolines available in the market now. Safety is the most critical consideration. Other than safety, you can also look at different points.
Safety Padding
This is found on the edge of the trampoline. Make sure that the trampoline you choose is thickly padded and made from durable material that will ensure the safety of your kids, such as polyethylene. Another point is that it must be securely fitted to the frame to prevent it from falling off during use.
Weight Limit Consideration
Best trampolines are a long-term investment. Although you may be buying a trampoline because of your young child, you may want to consider a larger trampoline for when your child grows up, as well as if older people want to use it inside the household. Also, determine the weight limits of the trampoline before buying
Trampoline Shape
There are round trampoline, rectangular or square trampolines available in the market today. It is essential to consider where the trampoline will be placed, whether it will be indoors or outdoors. Also, think about the number of people at home. Round trampolines are the most popular shape in the market; however, if there are a lot of members inside a house, it is best to include square or rectangular trampoline in your options list.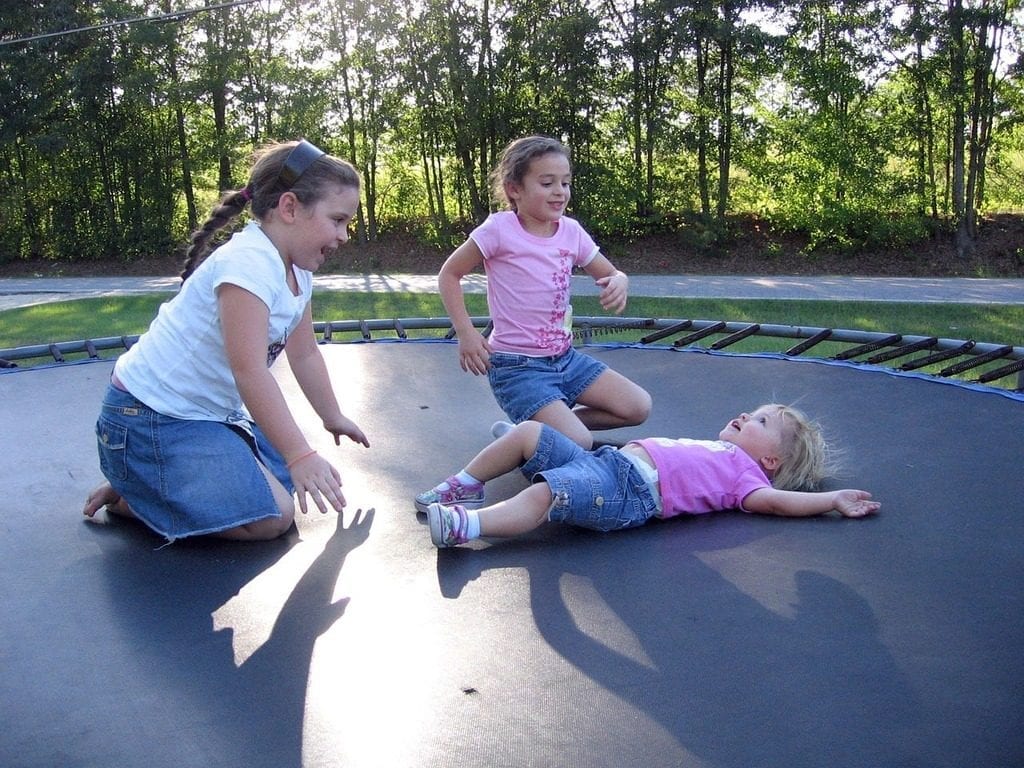 Source: picryl.com
Netted Enclosure
Choose a trampoline with a net barrier or safety net around it to ensure the safety of your children and their playmates. Your kids must have adult supervision with them even if there is a barrier around them to make sure they are always safe. Indeed, they can hop and bounce around the jumping mat safely.
Robust Frame
All of us parents have our kids' safety as number one on our list! The frame of the trampoline is an essential factor to consider. It takes the weight of the bounces and holds the trampoline together. The frames should be of heavy-duty galvanized steel to ensure the safety of all users.
Ladder Included
Kids who could not get on the trampoline could make use of ladders. However, adults must make sure to remove the ladder when not in use.
Hassle-free Installation
Read the set-up instructions carefully to make sure that you and your companion will not have a hard time with installation at home.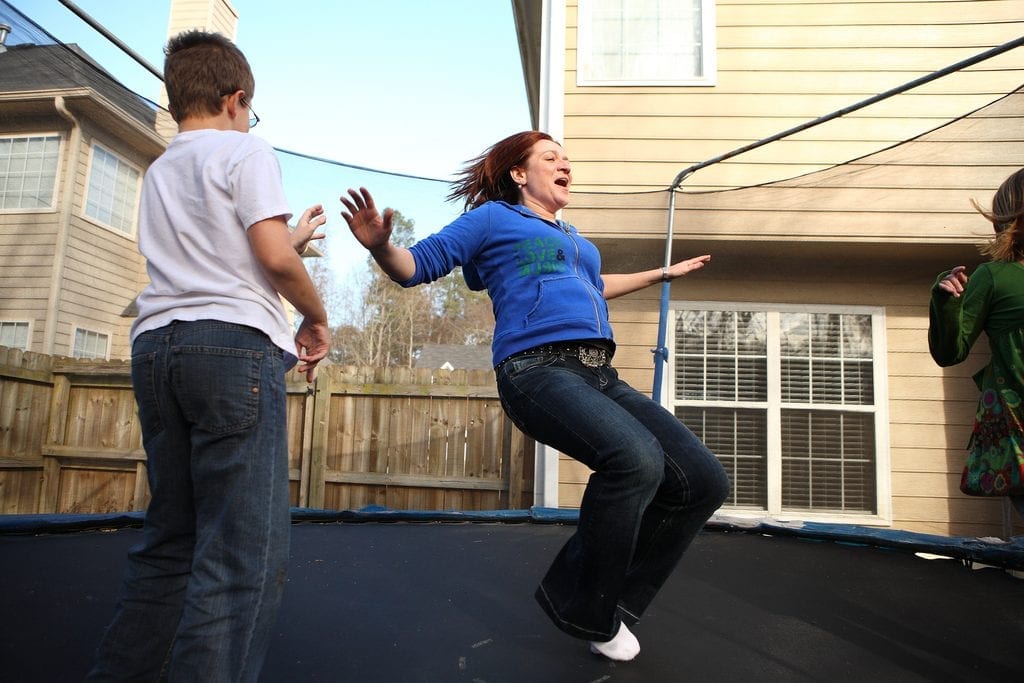 Source: flickr.com
It is not easy to choose the best trampoline, much more to build it if it was hard to understand installation instructions. Thus, it's essential to go through a list of tips before choosing kids trampoline. In the end, it is best to have another adult to help install the heavy-duty trampoline, and your kids to enjoy the result!
FAQs On Trampoline Reviews
Which brand of trampoline is the best?
The top 5 Picks for the best trampolines brands are Skywalker, Springfree, Jumpsport, Upper Bounce, as well as Skybound and Zupapa trampoline for children.
Are JumpKing trampolines good?
The JumpKing trampolines are known for their safety and reliability, and great value for money. It is one of the best trampolines in town today. However, their products are not perfect at all and have certain drawbacks as well.
What is the most durable trampoline?
The Springfree 10ft Trampolines is considered the world's safest trampoline. Also, it is a heavy-duty trampoline.
What is the best outdoor trampoline to buy?
The best types of outdoor trampolines to buy are SkyBound Stratos Trampoline, The Original Toy Company Fold & Go Trampoline, ORCC Trampoline, Skywalker Trampolines which is about 15 ft., and SkyBound Cirrus 14ft Trampoline.
What do I need to know about buying a trampoline?
As for most trampoline reviews, the first and the most important thing to do is choose the Best Manufacturer. Then decide your jumping surface area and ensure the space availability. Look for the safety aspects, know the weight limit, and consider the materials.
What age should you get a trampoline?
The age range recommended for getting a trampoline would be kids are around ten years old and above.
What age is an 8ft trampoline for?
An 8ft trampoline is suitable for ages 4-12 years old.
Are trampolines safe for 2-year-olds?
Honestly, no. Trampoline jumping activity puts children at risk of dealing with physical injuries, such as arm fracture or leg sprain.
Can a 4-year-old jump on a trampoline?
Most trampoline reviews say no even though the trampolines have safety features. It is advised never to allow children younger than six years old to use the trampoline.
Can adults jump on a trampoline?
Most trampolines for adults have a maximum weight limit of 400 lbs. Still, be sure to use it carefully, even if you find one that can handle a weight limit of 450 lbs.
What age is a 6ft trampoline for?
Each trampoline manufacturer has different recommendations on suitable age and has maximum weight capacity. But usually, a 6ft trampoline is for children who are between 3 years old to a maximum of 8 years old. Each trampoline manufacturer may have different recommendations on suitable age and weight limits.
Can a 3-year-old jump on a trampoline?
The risk of physical injury is so high for 3-year-old children. That is why the American Academy of Pediatrics doesn't recommend setting up a trampoline at home.
Trampoline Reviews Other Resources
https://parentingpod.com/best-trampolines/
https://www.safety.com/trampolines/
https://nymag.com/strategist/article/best-trampolines.html
Last Updated on January 27, 2023 by De Guzman
DISCLAIMER
(IMPORTANT)
: This information (including all text, images, audio, or other formats on FamilyHype.com) is not intended to be a substitute for informed professional advice, diagnosis, endorsement or treatment. You should not take any action or avoid taking action without consulting a qualified professional. Always seek the advice of your physician or other qualified health provider with any questions about medical conditions. Do not disregard professional medical advice or delay seeking advice or treatment because of something you have read here a FamilyHype.com.