Is an umbrella stroller worth it?
An umbrella stroller is one of the strollers worth considering. You do not have to worry about bringing your kids when you run an errand, go to an event, or travel overseas. Let us read more about the umbrella stroller.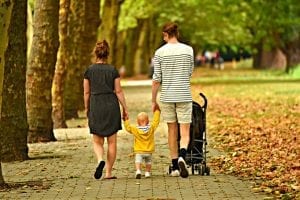 Source: pixabay.comNew and old parents know the struggle of going out with your babies without the right stroller. Luckily, new baby strollers come with different features and safety technology. The strollers you purchase from the market nowadays may have everything you need, including compartments, canopies, safety features, and reclining seats. However, not all strollers are travel-friendly. Most strollers are usually too bulky to travel with, especially overseas or even just for a stroll around town.
So for parents who are always on the go, the umbrella strollers may be more comfortable and more practical to use every day because it is foldable and lightweight. You can carry it wherever you go or put it in your trunk!
How To Choose The Best One
To choose the umbrella stroller that fits your needs, make sure to scroll through options that offer different functions and features. Some strollers are sturdy and ideal for everyday use around town, while others are practical for annual or monthly travels. You should be able to discern which of the strollers is the most suitable for what occasions.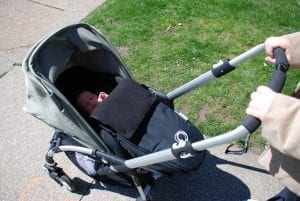 Take note that not all umbrellas are suited for infants or newborns, so check the minimum height and weight limit to know if your infant will be safe in the stroller you are eyeing. To help you with your hunt for the perfect umbrella stroller, here is a roundup of seven of the most popular umbrella strollers for your child.
Overall Best: Summer Infant 3Dlite Convenience Stroller
This is one of the most reviewed strollers in Amazon at a mid-range price, so your wallet will thank you in the end. The Summer Infant 3Dlite Stroller weighs 13 pounds and can accommodate newborns and kids who are less than 50 lbs. It has multi-position reclining seats, so your child will sleep soundly or enjoy the stroll when awake. Its adjustable sun canopy has large trays for diapers and blankets, making it convenient for quick diaper changes. You can easily pack it with a push of a lever. It comes in six colors to choose from. You can find more reviews here at the BabyList page.
Most Preferred Travel Stroller: Pockit Lightweight Stroller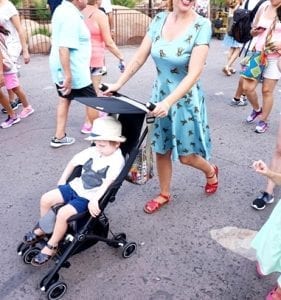 The Pockit Lightweight Stroller is perfect for families that travel a lot because it is small and compact. The stroller is about 11.8" x 7" x 13.8" when it collapsed. You can bring it overseas or even when you do not feel like carrying a stroller around. This stroller weighs less than 10 pounds and can easily fit inside a large bag when collapsed for convenience. It may sound unbelievable, but it can also accommodate children up to 55 pounds if necessary. It also comes with safety features compacted into one lightweight essential stroller. This is definitely worth your money.
Favorite Everyday: UPPAbaby G-LUXE
For the loyal or recent UPPAbaby user, this everyday stroller combines a lot of structures from older units for a higher price than usual. Its features include three reclining positions, a large canopy that is capable of blocking UVA and UVB rays, and removable and washable seat pad and fabrics. As you have read, it is worth every penny. Although it weighs almost 15 pounds, it can accommodate children up to 55 pounds, so your child can grow with it.
Most Popular Basic: Delta Children Stroller
If your child is a Paw Patrol fan, then this would be a hit for him. This lightweight stroller weighs less than eight pounds, so you can quickly bring it anywhere. It can accommodate children who weigh 30 pounds and under. It also features a three-point harness to keep your child safe. The Delta Stroller has a footrest and canopy included, so your kiddo can be comfortable.
Most Luxurious: Maclaren Quest Denim Charcoal Stroller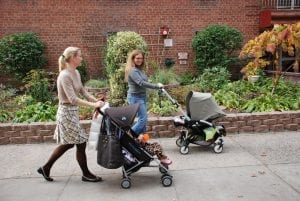 The Maclaren Charcoal Strollers should be in your options list because of all its new features that include an extendable leg rest, four-position recline, a full shade canopy with UPF 50+ Protection, and a wind restraint cover. This is only barely 13 pounds with a lightweight and durable aluminum frame. Its parts are also replaceable, so you can have it with you longer as your child grows into a kid.
Most Preferred Reversible: Summer Infant 3Dflip Convenience Stroller
The Summer Infant 3D Flip Convenience Stroller is an excellent choice for its unique feature wherein its seat is reversible, so parents can either face their children or have them facing away. It is perfect for moms and dads who like to check in with their children and keep them comfortable at all times. It is suitable for newborns as their parents can always look after them. The stroller weighs 17 pounds and can accommodate babies around 5 pounds and kids that are 50 pounds the most. It also comes with a carry-on strap when collapsed and a canopy with a peek-in window. The seat can do up to six different recline positions, so it is suitable when they are sleepy and wide awake.
Best for Multiple Children: Kolcraft Cloud Double Stroller
If you have twins or kids who are not far apart in age, looking for strollers is a challenge. But Kolcraft Cloud Double Umbrella Stroller can be of help to you and is certainly worth the purchase with its dual seats in one stroller. When your toddler wants to play, you can use the other seat to store your child's necessities and toys, so you do not have to worry about storage. These seats also have independent reclining options and adjustable canopies, so you do not have to worry when one is sleeping, and the other is wide awake.
It weighs 21 pounds and very lightweight for a stroller that features two seats in one. It can accommodate a maximum of 35 pounds per seat and a cup holder for parents where you can store feeding bottles in. It is the one for moms who have twins or an infant and toddler.
Umbrella Strollers
Conclusion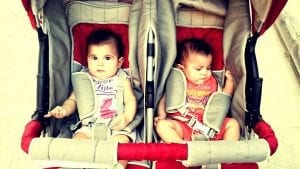 Hopefully, you have learned some bits about umbrella strollers, as well as when and where to use them. Always bear in mind that, when choosing to purchase one, consider a stroller that grows with your child, provides extreme comfort and durability and has been proven and tested by moms around the world.
Frequently Asked Questions
Can I bring an umbrella stroller on a plane?
One of the best features of an umbrella stroller is that it is lightweight. With that, it is easy to bring the umbrella strollers along when you travel. As long your stroller meets the TSA requirement, airlines will allow you to check-in or bring onboard your umbrella stroller.
What is the lightest umbrella stroller?
The Maclaren Mark II, weighing eight pounds, is the lightest umbrella stroller.
Do you need an umbrella stroller?
Umbrella stroller is the best for parents on the go. This is one of the strollers that is quick and easy to use and less complicated. It is also suited for babies four months and up. But if you have an umbrella type of stroller that can be reclined, this will be good for newborns. On the other hand, if you are after a more spacious stroller, the umbrella type might not meet your requirements. Go for the regular stroller instead.
What is the best umbrella stroller for travel?
If your family loves to travel, it is best to invest in a good umbrella stroller. After reviewing the top features of leading umbrella stroller in the market, here are some of the best for travel:
Chicco Mini Bravo strollers
UPPABaby G Luxe strollers
Maclaren Mark II strollers
BabyJogger City Tour strollers
Gb Pockit Strollers
What is the weight limit for an umbrella stroller?
There are different manufacturers and models of
umbrella stroller
, and each has its features and differences too. The weight limit depends on the manufacturer. On average, umbrella stroller can accommodate a child up to 35 lbs. Some heavy-duty may even carry 50 pounds or more.
Does the Kolcraft cloud umbrella stroller recline?
The Kolcraft Cloud Umbrella does not recline. Baby will be able to sleep in an upright position. However, infants below four months are not recommended to use this stroller.
Can an 8-month-old use an umbrella stroller?
If a baby is eight months old and has no issues in sitting, he or she is safe to use this type of stroller.
Can you carry on an umbrella stroller?
Do umbrella strollers expire?
What are umbrella strollers good for?
Is an umbrella stroller worth it?
What are the pros of an umbrella stroller?
Last Updated on April 15, 2023 by Inma Barquero
DISCLAIMER
(IMPORTANT)
: This information (including all text, images, audio, or other formats on FamilyHype.com) is not intended to be a substitute for informed professional advice, diagnosis, endorsement or treatment. You should not take any action or avoid taking action without consulting a qualified professional. Always seek the advice of your physician or other qualified health provider with any questions about medical conditions. Do not disregard professional medical advice or delay seeking advice or treatment because of something you have read here a FamilyHype.com.