Vitamins are among the most important nutrients for children to consume, since they are required for healthy growth and development. They are crucially involved in a wide variety of bodily processes, including as the metabolism, the immune system, and the repair of cells. Even while children can acquire the fresh vitamins, they need from the foods they consume, depending on their ages, diets, health problems, and other variables, some children may need additional vitamin supplementation.
Hiya Vitamins: Meeting Your Kids Nutritional Needs
If nutrients are not obtained from foods, it's important to include multivitamins like Hiya Multivitamins in their daily intake to suffice the needed nutrients. Multivitamins can be the best alternative for parents of picky eaters. Instead of giving your children gummy vitamins, which is also good, introduce them to fresh vitamin-rich meals like organic fruits and vegetables to prevent common nutritional gaps. Organic fruits and vegetables are definitely magical and strong sustenance for everyone since they include essential nutrients and minerals required by children. You may be certain that fresh fruits have a naturally occurring sweetener with no added sugar.
Hiya! A Healthier Way to Satisfy Your Kids' Sweet Tooth
As far as sugar is concerned, avoiding as much sugar is one of the good habits that all children must learn to adapt to, not only to prevent tooth decay but also since added sugar to foods possesses own risk to every parent. Fresh and organic fruits and vegetables, such as monk fruit, which is packed with many nutrients, are naturally sweetened.  Although kids love sweets, avoid adding more sugar for the time being and instead go for some kind of all-natural sweetener extracted from fruits.  Children have the greatest need for a naturally sweetened diet. It contains the majority of the essential vitamins, which is similar to their daily multivitamin need.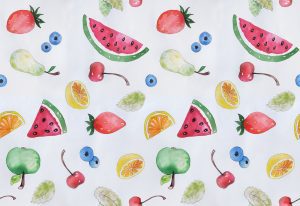 It is essential to take into consideration the goods like multivitamins that have been formulated by a physician or vitamin specialist when selecting a brand of vitamins for your children to consume. Additionally, it is a good idea to seek vitamins that come in chewable tablet form and that only need to be taken once each day. You could also look at customer reviews to see what other parents have to say about the products that you are thinking about purchasing before you choose them to be your child's daily multivitamin. There are many vitamins that are not safe for your kids. Some multivitamins contain additives or preservatives that can negatively affect your kid's health. Lastly, be sure to choose a company that offers most kids multivitamins that has a satisfaction guarantee that includes a money-back option, so that you can get your money back if you end up being dissatisfied with the goods or multivitamins that you bought.
Hiya Vitamins is a brand of children's vitamins that was developed by Dr. George Tetz, a pediatrician who is board certified and a specialist in vitamins. The multivitamins are enriched with vital vitamins and minerals that children need for healthy growth and development and are specifically included in each serving of Hiya Vitamins. The Hiya vitamins may be obtained in the form of chewable multivitamin tablets, which makes it simple for children to consume them. You don't need a doctor's note to get your hands on some Hiya Vitamins—they can be ordered over the internet or found in certain retailers. It is beneficial for your children to take one vitamin every day. Taking hiya vitamins as kids' daily multivitamins and mineral intake should be monitored.
Given the fact that the goods under the Hiya vitamins Brand are produced by a doctor who is also a specialist in vitamins, this brand is an excellent option for vitamin supplements for children that comes with a child proof glass bottle. Moreover, when vitamins are all consumed, you may use the container again because it is designed as a reusable glass bottle. The following is a list of the top 10 best Hiya Vitamins for children, along with an explanation of each: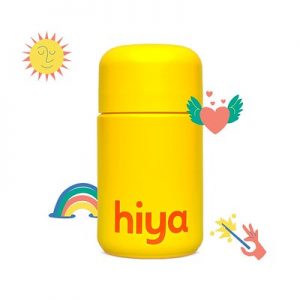 Multi-Vitamins & Mineral
Hiya multivitamins are the best kids multivitamins which can be considered as one of the children's multivitamins that are designed to provide children with the necessary hiya health benefits and nutrients they need for healthy development and growth. These children's multi-nutrient supplements are sweetened using monk fruit and do not contain any added sugars or preservatives. The Hiya nutrient blend aids youngsters in taking up calcium, essential for building robust bones. Available as chewable tablets, it merely needs to be consumed once daily. Hiya multi-nutrient tablets are delightful to eat since they have a delicious flavor, making them among the finest gummy-style dietary supplements for children.
Kids Calcium & Vitamin D3
The hiya health vitamin combination included in Hiya Kids Calcium & Vitamin D3 helps children develop healthy bones and teeth. It is obtainable in the form of chewable tablets and only has to be taken once each day.
Hiya Kids Omega-3 Fish Oil
This fish oil supplement offers children the crucial omega-3 fatty acids that are necessary for the proper development of their brains. It is available in the form of soft gels, and one daily dose is all that is required.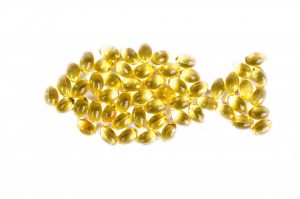 Iron & Folic Acid
The vitamin known as Hiya Kids Iron & Folic Acid helps children keep their iron levels at a healthy level. It is obtainable in the form of chewable tablets and only has to be taken once each day.
Vitamins C
This vitamin, Hiya Kids Vitamin C, assists children in developing robust immune systems. It is obtainable in the form of chewable tablets and only has to be taken once each day.
B-Complex
This kids daily multivitamin supplies children with the vital B multivitamins that are necessary for the proper functioning of their bodies' metabolic processes. It is obtainable in the form of chewable tablets and only has to be taken once each day.
Hiya Kids Probiotic
This probiotic pill, called Hiya Kids Probiotic, assists children in maintaining a healthy balance of intestinal flora. It is available in powder form, and one serving once day is all that is required.
Hiya Kids Zinc
Zinc is a mineral that promotes healthy growth and development in children and is included in Hiya Kids Zinc. It is obtainable in the form of chewable tablets and only has to be taken once each day.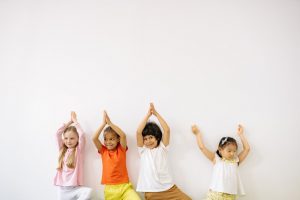 Vitamin D3
Most children's vitamins like hiya health vitamin assists children in the absorption of calcium, which is necessary for the development of strong bones. It is obtainable in the form of chewable tablets and only has to be taken once each day.
Vitamin E
Unlike typical kids vitamins, hiya health vitamin promotes healthy skin and support eyesight in children, making it an excellent choice for families. It is available in the form of soft gels, and one daily dose is all that is required.
Besides, various factors make Hiya multivitamins a potential choice of nutrient supplements for your young ones. Initially, a medical professional and a nutrient expert collaborated to create these products. Next, Hiya Health Nutrients are available as chewable tablets that can be consumed daily. Furthermore, the majority of customer responses we receive are quite positive. Finally, Hiya nutrients offer clients a contentment assurance that allows them to receive a reimbursement for their buying amount if they aren't pleased with the products.
The reviews that customers have left for Hiya Vitamins are, on the whole, good. Customers like the fact that the formulation of the hiya vitamins was overseen by a doctor who is also an expert on vitamins. They also find it convenient to provide the chewable tablet form to children. After starting to use Hiya Health Vitamins, several consumers have seen that their children exhibit increased levels of vitality and suffer from fewer ailments.
Eco-Friendly and Sugar-Free: Why Hiya is the Best Choice for Your Child's Health
When it comes to top-rated kids' vitamins, Hiya stands out from the rest. The chewable vitamin is a game-changer for parents concerned about their children's choking hazards as they're not your typical gummies. They have a texture that resembles SweeTart and can provide peace of mind.
What's more impressive about Hiya is its eco-friendly packaging and refillable glass bottle system. Parents are happy with this feature, saying it's a game-changer for them since other brands don't offer similar packaging solutions.
Is your child a picky eater? Worried about nutritional deficiencies?
Is your child doesn't want to eat anything besides chicken nuggets and fries? One family started using Hiya chewable vitamin when their daughter was two years old when daughter became picky about her food choices. Thankfully, the Hiya multivitamin provided much-needed peace of mind knowing that their child was getting all the nutrients she needed daily.
Vitamin D Deficiency No More
Parents often worry about their child's nutritional deficiencies, especially if they have a child who's a picky eater. It can be difficult to ensure that kids get all the essential minerals and vitamins they need for proper cell growth. Vitamin D deficiency is one of the most common issues, but Hiya's multivitamins aim to address this problem.
Hiya vitamins are specifically designed for children aged two years and upwards. They contain slightly more vitamin D than recommended daily amounts – an essential nutrient responsible for bone health and immune system support. However, Hiya goes beyond covering just vitamin D deficiency; it provides a wide range of other critical nutrients that pediatricians often see lacking in children's diets.
For example, pantothenic acid is vital for metabolism as well as hormone and blood cell production. Pyridoxine plays a crucial role in brain development by supporting hormonal regulation while also manufacturing cells and hormones. Biotin supports various metabolic processes, including fat storage.
Hiya Vitamins: The Dairy-Free, Vegan Solution for Your Child's Immunity and Growth!
Hiya vitamins are the perfect blend of essential minerals and nutrients that support immunity and supports cellular growth in children. The best part? Hiya, in comparison to vitamin brands, is completely dairy free, vegan, gluten free, eco-friendly, and preservative-free! 
Many parents worry about their child's sugar intake, but with Hiya vitamins' monk fruit extract sweetener, you can rest assured that your child is getting a low-glycemic natural form sweetener that's safe for everyone. In fact, studies have shown that monk fruit extract is not only safe for pregnant women and breastfeeding mothers but also provides antioxidant mogrosides which make it an excellent substitute for sugar.
The formula contains retinol palmitate, which acts as an antioxidant source of vitamin A. This essential mineral helps maintain healthy vision while supporting the immune system by promoting white blood cell production. Retinol palmitate has been added to low fat milk and other dairy products to replace lost vitamin content through the removal of milk fat.
Is Breakfast Cereals enough for kids?
Early risers are aware that breakfast grains provide an abundance of nutrients, such as Vitamin A, B1, B2, B3, B5, and B6. Indeed, Vitamin K and Vitamin E are present as well. However, they lack essential nutrients like Vitamins C, D and the true star: Vitamin B12. The solution? Wise caregivers choose Hiya to ensure comprehensive nutritional support for their little ones!
Meanwhile, Hiya vitamins offer a complete package from its health benefits to its use of natural ingredients, making it the go-to choice among most households striving towards healthier living standards! 
Thus, this nutrient supplementation are dependable sources of crucial elements such as Vitamin D, necessary for the best bone growth in children. To guarantee that your youngsters receive all the required nourishment without extra sugar and within an eco-friendly packaging design, opt for Hiya children's nutrients!
FAQs:

 
What are Hiya vitamins good for?
Some of the hiya health benefits of vitamins from hiya are beneficial for the maintenance of a healthy immune system, as well as skin, hair, and vision. They have also been shown to reduce the risk of birth abnormalities and several forms of cancer.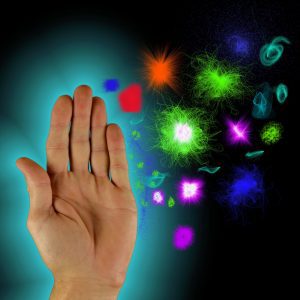 What age is Hiya vitamin for?
The formulation of Hiya vitamins makes them appropriate for consumers of any age which is overflowing with hiya health benefits. On the other hand, children and those older than 50 years old benefit tremendously from taking them. Vitamins derived from the hiya vitamins brand may be beneficial in the treatment or prevention of a variety of health disorders.
Is Hiya FDA approved?
The Food and Drug Administration does not provide its approval for dietary supplements like Hiya vitamins.  However, they are under oversight by the FDA and are expected to maintain a particular level of both safety and quality. The hiya health benefits will surely get you going.
Do Hiya vitamins need to be refrigerated?
Hiya kids vitamins don't require refrigeration – however, they should be kept away from the heat in a cool and dark environment or an opaque container. It's essential that you keep the cap securely fastened after each use for optimal storage conditions. Hence, it's important to know how to properly store your over-the-counter medicine, vitamins, and supplements.
Does Hiya have DHA?
Hiya chewable vitamins have taken the market by storm with their added health benefits for children. These chewables also prioritize omega-3s, a nutrient essential to ensure optimal brain function and heart health in kids. However, parents must note that despite being organic, these supplements contain 5 grams of sugar per serving – all while attempting to meet daily nutritional needs.
For those unfamiliar with Omega-3 DHA supplement: it is a fatty acid belonging to the family of cold-water fishes like salmon and can be found in fish oil capsules or vegetarian sources such as seaweed.
It's no secret that Omega-3 fatty acids are crucial for maintaining healthy hearts while providing utmost care towards our cognitive well-being; however – choosing the right brand has never been more critical, especially when considering candy-like vitamin forms now readily available in supermarkets across America.
Are Hiya vitamins synthetic?
Does Hiya have magnesium?
Are Hiya vitamins Made in the USA?
Are Hiya vitamins natural?
Does Hiya have vitamin D?
What are the benefits of Hiya vitamins?
What are the ingredients in Hiya?
Are Hiya vitamins sourced from plants?
Are there probiotics present in Hiya multivitamins?
Does Hiya undergo external third party testing?
Last Updated on May 5, 2023 by Patrick Magtaan
DISCLAIMER
(IMPORTANT)
: This information (including all text, images, audio, or other formats on FamilyHype.com) is not intended to be a substitute for informed professional advice, diagnosis, endorsement or treatment. You should not take any action or avoid taking action without consulting a qualified professional. Always seek the advice of your physician or other qualified health provider with any questions about medical conditions. Do not disregard professional medical advice or delay seeking advice or treatment because of something you have read here a FamilyHype.com.