Summer is a wonderful time to enjoy the outdoors, go on vacation, and make new memories. However, it is also a time when your children may be bored and in need of some activities.
Summer is a great time to spend with your kids. It is a time when they have some freedom, you can enjoy the outdoors and have some quality family time. Here are some summer vacation things to do to make it an unforgettable experience for your kids.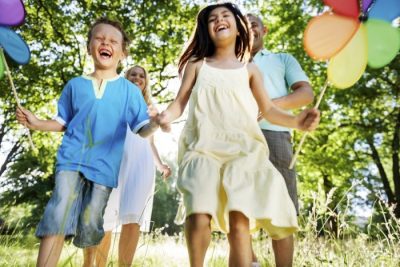 Affordable Summer Vacation Things to Do for Kids
Many youngsters attend summer camps, family gatherings, or classes specifically geared for their age group. Whatever your child's schedule, summer is a great time for children to be bored and use their imaginations, whether they have a lot of structure or not. A time has come for people to pursue their passions, learn about new things, and try new things.  
For stargazing, summer is the best season of the year. Snuggling up under a blanket with your family and stargazing under the stars is a great way to spend quality time together while also learning. The more you know about the constellations and planets before the trip, the more your children think you're a smart cookie.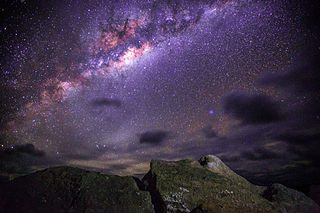 Kids can pick out a rock to carry with them when they go rock hunting. It should not be too big and have a flat surface that can accept paint or other adhesive substances. " The rock can be transformed into a new pet when it has been cleaned and dried. Moreover, it doesn't require any food or tidying up after.
All youngsters should be exposed to the natural world. Childhood is linked with being outside, moving around, and taking in the sights and sounds of the natural world. See what your children can learn about the neighborhood and about themselves by taking a field trip together.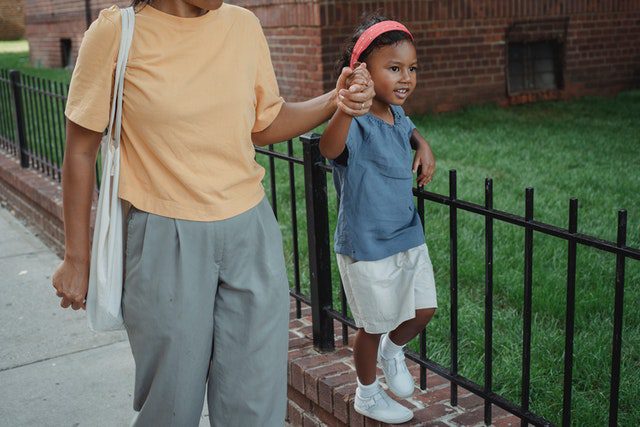 When the weather is too hot to play outside, you may still keep your kids entertained by watching movies they missed in the theatre but are now available online. Popcorn and lemonade are nice accompaniments to a movie night.
Study rainfall, temperature, and wind direction, with a little weather station. Keep a running tally of these to monitor how the weather in your area varies over time. A distant cousin can serve as a useful resource for comparison purposes.
Spend Time in the Library
It's a great time of year to visit your local library for a unique activity, such as a summer reading program, special craft periods, puppet performances, teen groups, and more. Visit your local library to learn about upcoming events.
You can use this occasion to introduce your children to some of the most notable geek films, such as Star Trek, Star Wars, Princess Bride, WarGames, Back to the Future,  Tron, and more. Akira and Highlander are excellent choices for older children.
Experiment with Some Summer Recipes
 Children of all ages can enjoy cooking and baking as summer vacation things to do. Measurement, stirring, and final assembly is all things they can assist with. Cooking on the stove or in the oven is an option for older children. Children find it rewarding to help out around the dinner table. And the more skills they acquire, the more frequently they can contribute.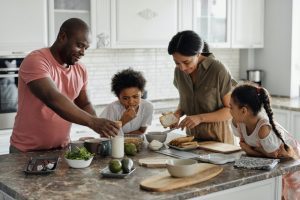 It's up to the kids to come up with their own unique designs. If you're at a loss for what to do with them, have them construct a spaceship, plant, or robot. Compete to put together the most lifelike Dalek. However, there is no need for any guidance at this point. Give them a bucket of Legos and let them have fun with them.
Of course, this is a great exercise for any season. It's always a good idea to get your kids together and play board games if you have more than one or if your child has friends that live nearby. Playing the same game over and over can be tiresome, but kids tend to have greater patience with one another if they follow a set of official rules. It's even better when parents have to get involved.
How to Keep Children Safe During Summer Activities
Follow these safety tips while your children enjoy their summer vacation things to do.
Get Protection from the Sun.
Sunscreen is a critical component of sun safety for children. However, sunscreen is only one of many strategies to protect yourself from the sun's harmful rays. Hats, sunglasses, and reflective surfaces like sand and water can also help protect against the sun's harmful UV radiation.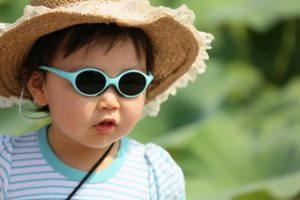 Insects are one of the summertime annoyances. Insects, such as bees and mosquitoes, can also pose a danger to children.
DEET, an effective pesticide that can be poisonous or even deadly if consumed, is a common ingredient in many repellents. Avoiding the risk of accidental ingestion and excessive exposure to the chemical DEET are two of the most critical things you can do if you're using a product containing DEET.
Taking frequent water breaks is critical to preventing dehydration, whether your kid is running around with friends or playing soccer.
To keep your child hydrated, give him or her a sip of water every 15 to 20 minutes of exercise. Spraying children with water might also be a nice idea on hot and humid days.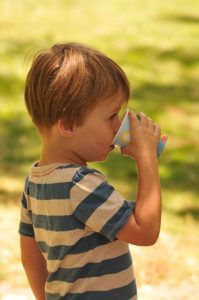 Food-borne infections are more common during the summer months because of the faster growth of germs under higher humidity and higher temperatures. People eat and cook food outside, at picnics and barbeques, where refrigeration and hand-washing facilities are less accessible.
Ensure that the ground beneath any play equipment or a playground in your garden is soft enough. In the event of an accident, hard surfaces like concrete, asphalt, or even dirt aren't going to be able to absorb the impact. At least 9 inches of compost or wood chips should be used, according to the CPSC.
What are your kids' summer vacation things to do? Bookmark Family Hype page for more vacation activities and tips!
DISCLAIMER
(IMPORTANT)
: This information (including all text, images, audio, or other formats on FamilyHype.com) is not intended to be a substitute for informed professional advice, diagnosis, endorsement or treatment. You should not take any action or avoid taking action without consulting a qualified professional. Always seek the advice of your physician or other qualified health provider with any questions about medical conditions. Do not disregard professional medical advice or delay seeking advice or treatment because of something you have read here a FamilyHype.com.