If you're a biker, you probably want to know whether or not it's safe to take your baby with you. As it turns out, you can, but you need a baby bike seat. Here are the best baby bike seats on the market today. But before we begin, let's look at different types of seats.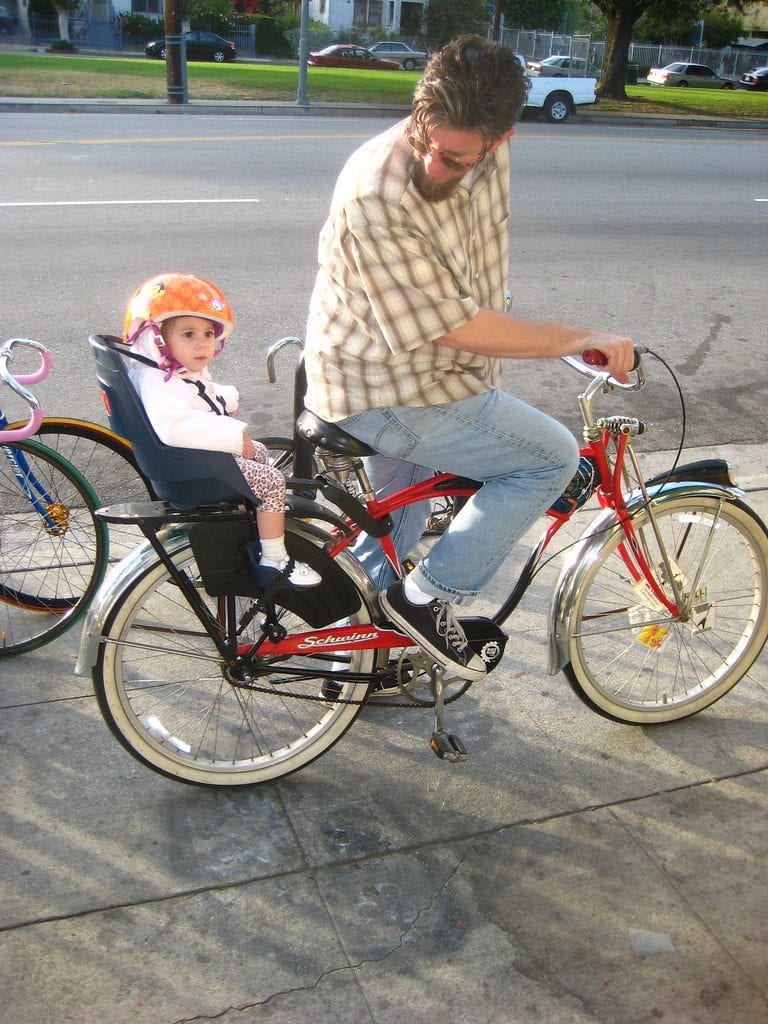 Types Of Baby Bike Seats 
There are many types of baby bike seats you can consider if you're shopping for one, with many of them mounted in a specific frame. Let's break them down real fast.
As the name implies, this goes on the bike's rear. For some types of bikes, they are a tight fit, but for others, they allow suspension that is unsurpassed and the ability to recline.
As the name implies, this seat goes on the front. It's suitable for 9-24 months. While it doesn't have the same perks as a rear frame, it's easier to fit on there, and it allows you to talk to your child with ease. 
If you have a rear rack, you can use this type of seat. This is good for bikes that have a rack or if you have a bike that you don't have a frame for.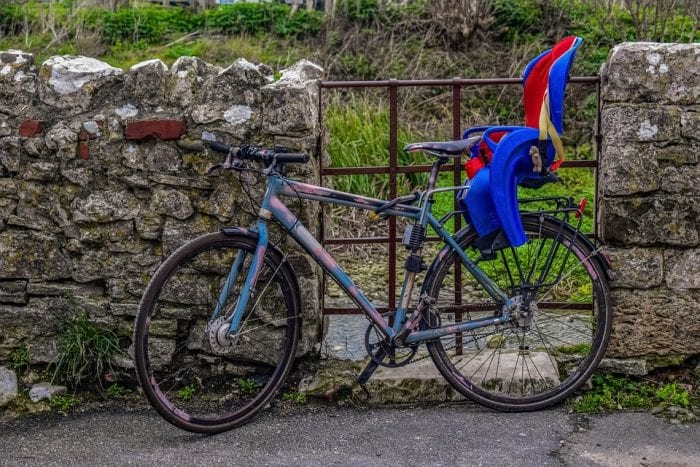 What To Look For In Your Bike Seat 
With that said, let's look at some features you should look for when you're purchasing your bike seat. 
Lasting Value 
How long will the bike seat last? Some are meant for young babies, while others can last for years until older childhood, at least. Sometimes, a budget seat may not be so cheap when you realize you have to replace it. 
Reclinability 
When you're looking for a seat, the recline is always important. Being able to recline it in many positions will keep your kid satisfied and well-rested. Some seats have a recline that is better than others, so try them all out if you can. 
Shoulder Straps 
Bike seats for young children will have shoulder straps. You want shoulder straps that stay on and feel comfortable for your child, so make sure the shoulder straps in your bike seat fit well. 
It Needs To Fit Your Bike 
Most importantly, it needs to fit on your bike. If not, you just have a giant paperweight. Always make sure the seat is compatible, or otherwise, you may have to purchase another one. Make sure the bike seat has a good return policy!
Some Good Bike Seats 
Now that that's out of the way let's look at some bike seats that are worth considering. 
It is an excellent bike seat, having shoulder straps that have no adjustment difficulties, along with colored buttons to help you adjust. It has a lock as well, a footrest you can change in height, and some other goodies. It's durable, safe, and above all else, a bike seat your little one will love.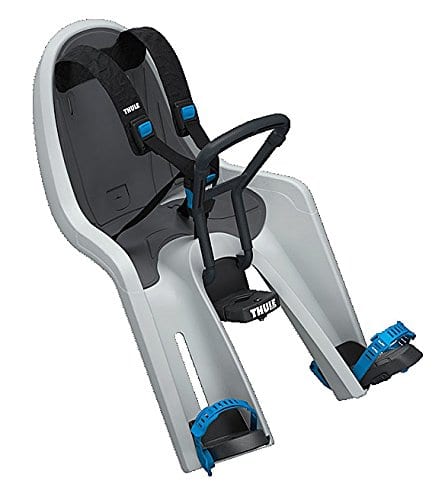 This is a fantastic budget seat. It has a footrest that you can adjust. It also has a standard shoulder strap and suspension. Being a budget option, it does lack some of the cooler features that more expensive units have, but that's okay. Honestly, there is nothing to complain about ff you're on a tight budget. Plus, it's well-balanced. 
The only downside of this product is that it doesn't last too long. For instance, the handlebar goes up to 22 pounds. 
This is a nice bike seat that has cooling vents. If you live in a hot climate, this is a must. It also has a five-point harness, handlebar, and a changeable footrest. It fits most bikes without the need for an adapter, making it great if you're skeptical if your bike seat is going to fit or not.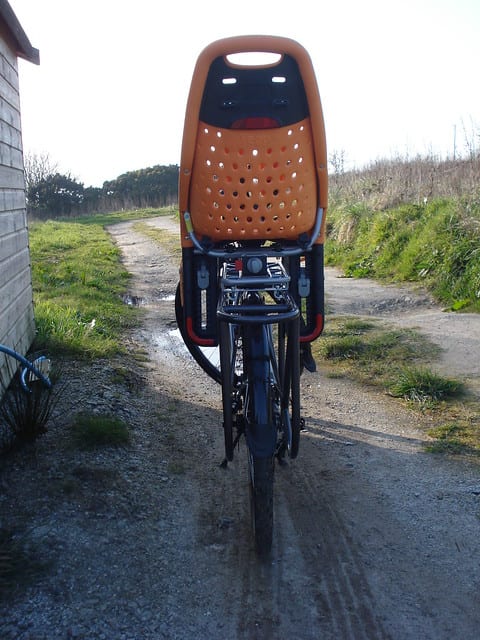 This is a bike seat that is quite open, giving everyone some nice space. It also has foot straps, keeping your kid's feet in with ease. What makes the Shotgun cool is that it puts the kids in the front, also giving them a space that they can consider their own. You can use it with quite a few bikes as well, which is always awesome. 
It has some other features that you can write home about, too, such as mini handlebars. It's a bike seat that is meant for an older audience, as there are no shoulder straps. We recommend preschool and up. If you have an older kid, this is a great seat to give to your kid. 
Hamax Caress, Frame Mount
This is a cool rear seat that has some powerful reclining, an adjustable backrest, a lock, and other goodies as well. It's a durable seat with lots going for it, including shoulder straps that stay on thanks to the provided foam. It's overall a seat that's well worth trying for many reasons, all of which you will notice when you give this seat a whirl.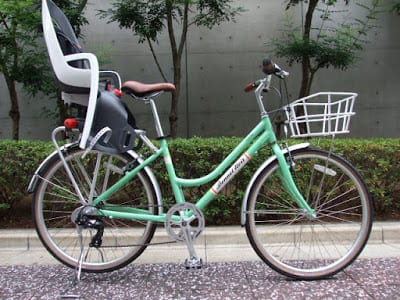 This is one of the best seats if you want a reclining one. It has five positions, and buttons that are color-coded to make adjusting easier. The shoulder straps are very nice, with a footrest that is just as adjustable as everything else. 
This seat is something that is quite easy for you to put on, and its shoulder straps keep on no matter what. It's good for kids up to six years old, so it does last a long while. 
Also, the reclining is so easy. Other seats make adjusting everything annoying, but you can change the reclining position immediately. Most other seats don't allow that, but this one does, making it one of the coolest car seats on the market.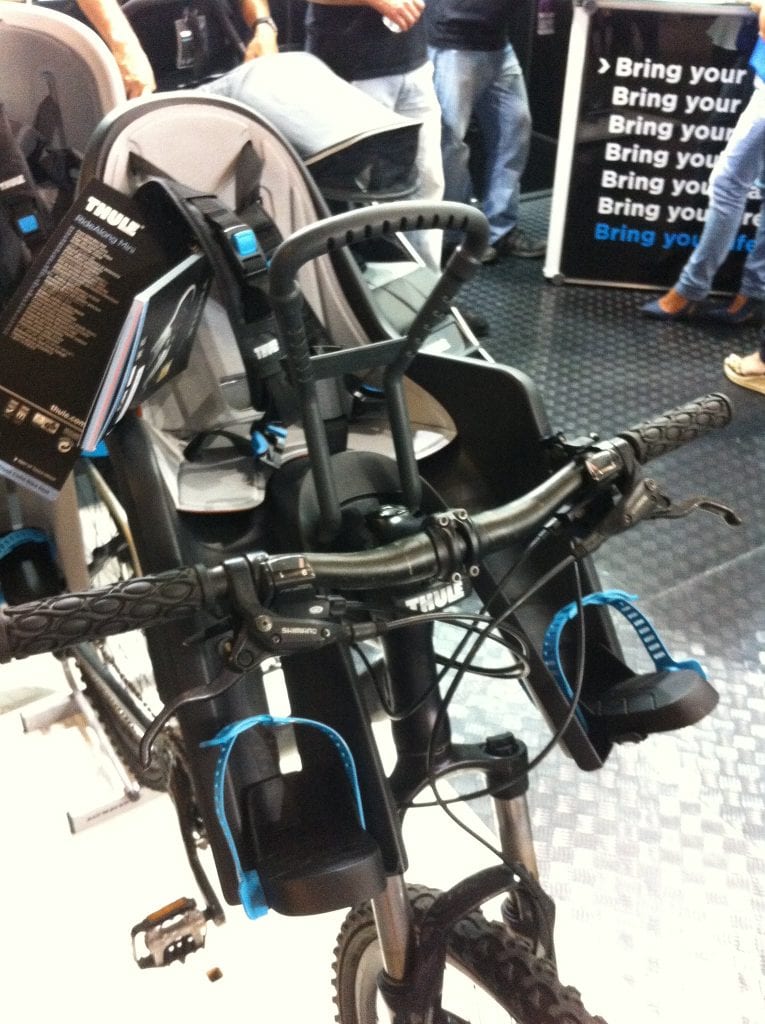 Conclusion
If you're looking for a bike seat for your kid, these are good to get started with. A bike seat is something you should shop around for, as everyone has a different bike, and different seats may work differently for you, depending on who you are. Try them all out. 
Frequently Asked Questions (FAQs)
Last Updated on March 18, 2020 by Anna Amad
DISCLAIMER
(IMPORTANT)
: This information (including all text, images, audio, or other formats on FamilyHype.com) is not intended to be a substitute for informed professional advice, diagnosis, endorsement or treatment. You should not take any action or avoid taking action without consulting a qualified professional. Always seek the advice of your physician or other qualified health provider with any questions about medical conditions. Do not disregard professional medical advice or delay seeking advice or treatment because of something you have read here a FamilyHype.com.