A lot of kids love Mickey Mouse toys, but Minnie seems not to get enough love. Unless you have a little girl or boy that is not really into Mickey Mouse, they may love Minnie instead. In truth, there are quite a few toys made after her that will give Mickey a run for his money.  Find the best Disney Minnie Mouse toys here today!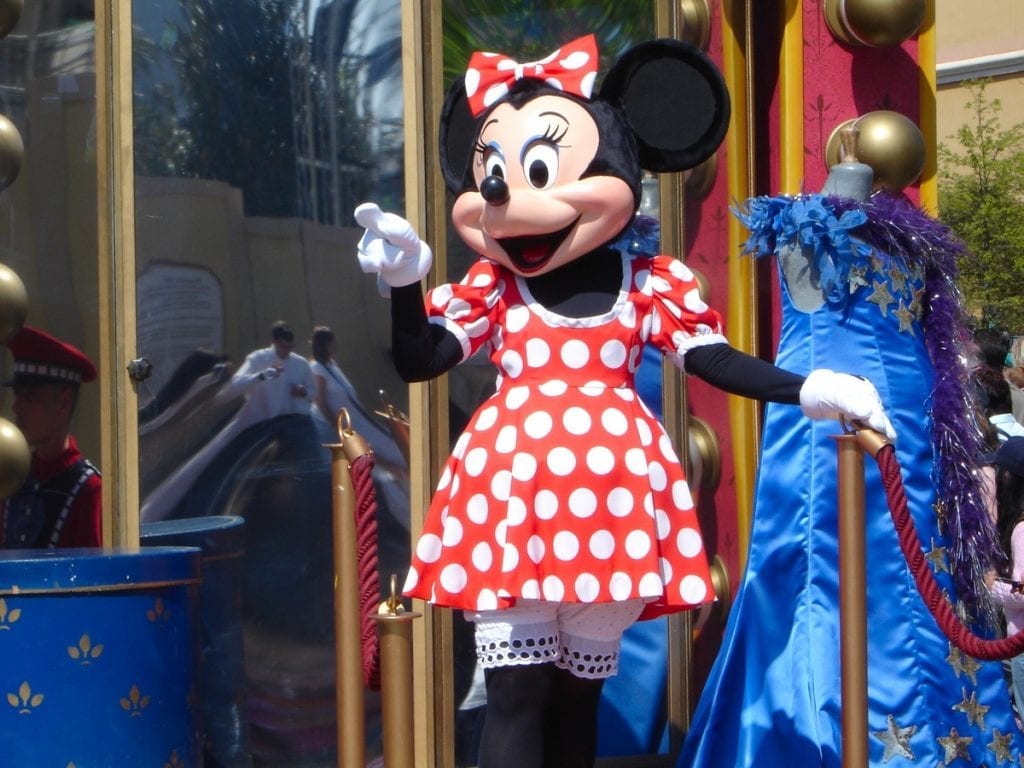 Lego: Minnie's Café 
Lego sets are an excellent toy for older children. They encourage building a fantastic playset. This set can be made by younger children, considering it's simpler than other toys. As the name implies, this set depicts a cafe starring our favorite female Mouse. It includes many accessories, including a plane to help deliver food.
A café is always great for pretend play. Your child can imagine themselves cooking and serving customers and going on many cooking adventures. The Lego bricks come with bricks that look like food and other accessories. And a lot of children love to play pretend, dress up, and do what the adults do, so why not get them a café to pretend to cater to customers and play chef? Show them the meaning of hard work by "tipping" them while they cook and serve customers. They will enjoy hours of fun playing pretend with Minnie's Café Lego style.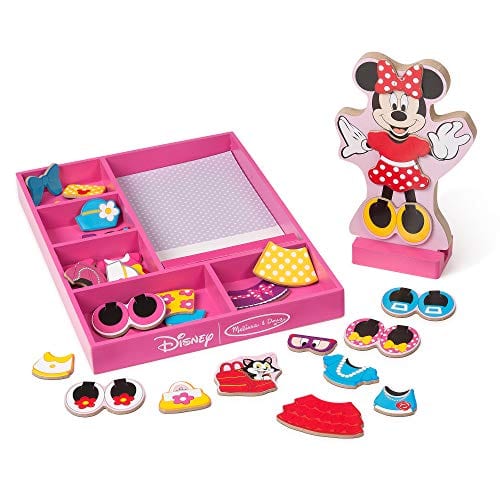 Minnie Pink Dress Plush
Sometimes, you can be simple when it comes to a toy. A Disney's Minnie Mouse plush doll is one example of simplicity. This plush doll is cuddly and made from high-quality material that can withstand most drops. Your child carrying around a companion to have adventures or cuddle with is suitable for their imagination. This is a great plush toy to have since the doll can become a sweet friend to your child. 
Even with its simplicity, a lot of girls love playing with plushies already. Having one of their favorite mice can make them even happier. They will love their new Minnie Mouse plush and have a lot of fun with her too!
It's not that expensive, either, and yet it can provide your child years of entertainment. And by the way, there is also Minnie's Happy Helpers Singing Plush. Check it out too. Buy one today and see what we mean.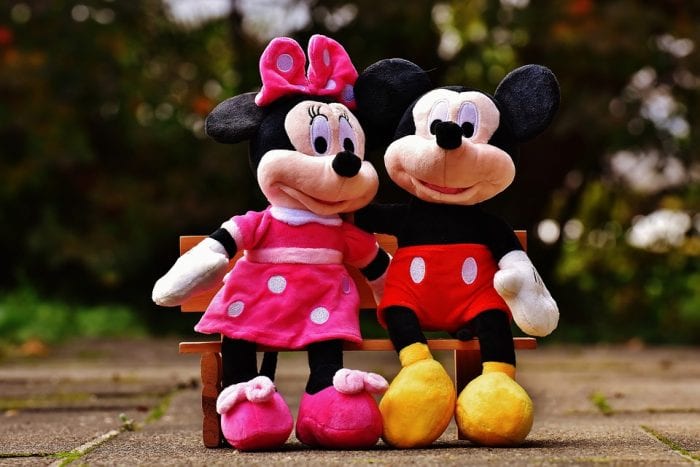 Minnie Mouse Magnetic Dress-Up Wooden Doll
Just because you're a Mouse doesn't mean you can't be fashionable! This doll, crafted beautifully out of wood, comes with 35 pieces that are both magnetic and wooden. This allows your child to dress up Minnie in many different ways. Minnie can have a new outfit each day and go on many adventures with the child. You can get a Melissa Doug magnetic set.  Melissa Doug is a trusted company and has been for over 30 years. 
This doll encourages creativity. Your child can mix and match outfits. They can learn which clothes match well, which clothes are a fashion disaster, and much more. If your child is interested in fashion, we say to give them a wooden doll to play with. You'll be glad you did.
Minnie Mouse Board Book 
Do you remember a board book? A board book is a book that has a little board with sounds on it, and you can get a board book with Disney Minnie Mouse on it.  This of course is a great way to teach children to read, but also with a board book, it creates an engaging experience.  It also may come with a basket set with other fun Disney Minnie Mouse additions too. 
Mickey Mouse Clubhouse Play Set 
Who doesn't love Mickey Mouse? Well with this Mickey Mouse clubhouse playset, you get Mickey, Minnie, and others. This Mickey Mouse clubhouse playset is perfect for younger kids who love Disney Minnie Mouse and Mickey Mouse. It does come with Disney Minnie Mouse, but also is a great one for children who love Mickey Mouse too.  This Mickey Mouse Clubhouse playset comes with cards, and some of your favorite charters to add to the fun. 
Fisher-Price Disney Boutique Playset 
This is a fun Fischer price set that works with other Fischer price sets.  This Fischer price Disney Minnie Mouse play set is great for those who want to have a fancy little boutique.  This Fischer price Disney Minnie Mouse play set is very similar to a boutique, and in many cases it is like you're running a store.  With this Fischer price Disney Minnie play set, it comes with Minnie, daisy, and Figaro.  This Fischer price Disney Minnie playset comes with lights and sounds, along with a working elevator, and plenty of accessories that these Fischer price sets are known for.  With this Fischer price Disney Minnie play set, you're getting plenty of Fischer price fun, and a Fischer price Disney Minnie playset that plenty of children can enjoy 
Delta Children Disney Minnie Mouse Collection 
The delta children collection of Minnie Mouse stuff is pretty expansive.  If you want to get a Disney Minnie Mouse upholstered chair with a happy face, you can get that.  Many of these Disney Minnie Mouse products come with Minnie Mouse Minnie's happy face, and is a fun little series of items you can get.  These Disney Minnie Mouse items are perfect for a Minnie Mouse plush to be added, and if you're a fan of Disney's Minnie Mouse, this is the perfect item for this. There are also different furniture pieces with Disney's mickey Mouse on there too, and you can enjoy this set too if that's what you want. 
Fisher-Price Disney Home Sweet home Headquarters 
Home sweet home right? Well with this Fischer price Disney set, you will get that. This Fischer price Disney set comes with four levels of play for many children to enjoy, and it also comes with Disney Minnie as one of the main figures included in this Fischer price Disney clubhouse. This Fischer price Disney set also has four levels for your characters to choose, and along with Disney Minnie Mouse, this Fischer price Disney set also comes with Daisy duck too for more fun.  In this Fischer price Disney set you get 12 accessories.  With all of this put in there, this Fischer price Disney Minnie will give your child plenty of fun. 
This Fischer price Disney Minnie set is not suitable for small children, simply because there is a chance your child may swallow this, and that could make them choke. This Fischer price Disney Minnie set though also includes an elevator to quickly go up to every single floor. Finally, this Fischer price Disney set comes with double sided play, so if you have two children who love Disney Minnie Mouse, this Fischer price Disney Minnie set is perfect for them.  
Play Girls Minnie Mouse Happy Helpers Brunch Set 
This play girls Minnie happy helpers brunch set helps your child really enjoy doing brunch.  With this play girls Minnie happy helpers set, it comes with a burner that makes sounds, a waffle maker, and even a pretend oven that comes with Disney Minnie along the side.  With this happy helpers set, children will get to enjoy baking, and definitely do it with Disney Minnie helping them out. 
1 Year Disney Minnie Mouse Plush Toy 
A plush toy of Disney Minnie Mouse is a great thing for children of a young age.  These Disney Minnie Mouse plush toys can be official plushies from the park, or you can get one from the store.  With each of these Disney Minnie Mouse toys, you get a cuddly and cute Minnie Mouse plush toy that your child will love. You can even get this in different styles, including a skating Minnie Mouse plush, or a classic Disney Minnie Mouse look to it. 
With the 1 year Disney Minnie Mouse plush toy, it comes in a small crawling position.  This is a great 1 year Disney toy because it's small, and it crawls, and you child can learn crawling with this 1 year Disney Minnie Mouse plush toy. 
The beat part of this 1 year Disney Minnie Mouse plush toy is they can take it with them too, and it's big and cuddly.  A 1 year Disney Minnie Mouse plush toy is the perfect companion, and something that will keep children entertained for the long haul.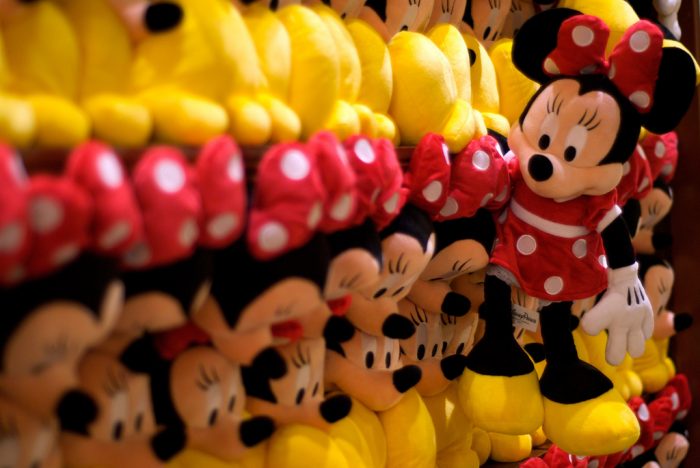 Lego Duplo Minnie Mouse Birthday Party Set 
Wouldn't you love to celebrate Disney Minnie Mouse's birthday? Well now you can with this Lego Duplo set.  It comes with a 21 piece set, and this set includes a buildable birthday cake, and even a Figaro the cat add-on! This is the perfect Disney Minnie Mouse play set especially for younger kids, and if your child loves Disney Minnie, then they'll love this Disney Minnie Mouse set. 
Minnie Happy Helpers Play Set 
These happy helpers play sets are fun for a lot of girls.  You can use these to play dress up, and one of the most popular ones is the Minnie Bow tique Minnie Mouse dress up set. 
With the Minnie Mouse's Minnie's happy helper's set, you can get a variety of different things.  You can start with the bow tique bowtastic shopping basket set, which is a cash register and shopping basket set that many children who love Disney Minnie will love. With the Minnie bow tique, you get a great and cute cash register with realistic money.  The Minnie bow tique also comes with fun fashion accessories that children who love Disney Minnie Mouse will adore. The Minnie bow tique also comes with some fake money featuring some of the best Disney Minnie Mouse and friends characters.  The Minnie Mouse bow tique also comes with a scanner, so you can scan other fun items from the Minnie Mouse happy helpers play set. This is perfect for a young girl who likes imaginative play, and if they like Disney Minnie Mouse, then this Minnie bow tique is a great toy for them to enjoy.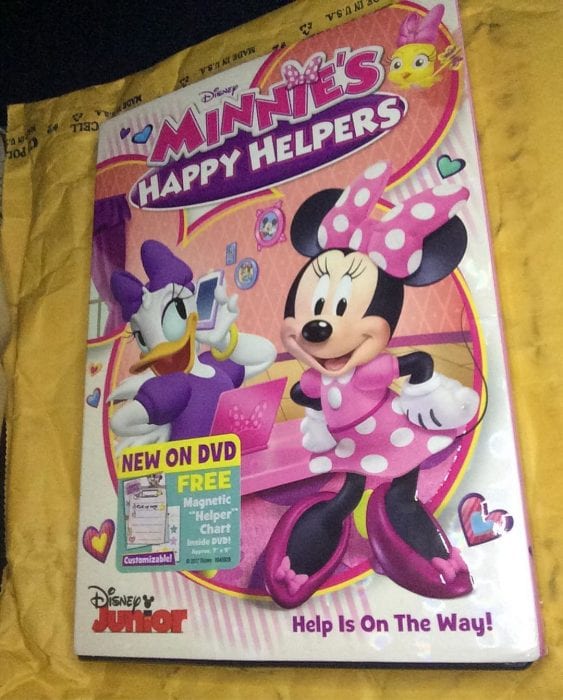 Minnie Mouse Push And Go Racer Car
The toy car is an excellent accessory for toddlers. It encourages hand play since the baby is pushing the vehicle constantly to make it move. Once the child grows a little older, they can have short races on the ground or push it and try to catch up.
This toy not only looks colorful but is also quite durable. Chances are, Minnie is going to bump into many walls and pieces of furniture as she drives. Still, she can bounce back like it's nothing, unlike when your little one grows up and wants to drive a real car. But until then, this little toy will suffice your little one's attention span for a very long time. It's a smaller toy as well at 4.5 inches, which is perfect for toddlers. It's also quite inexpensive as well, which is a huge plus for your wallet. Make your toddler (and wallet) happy today by buying them this great Minnie Mouse toy.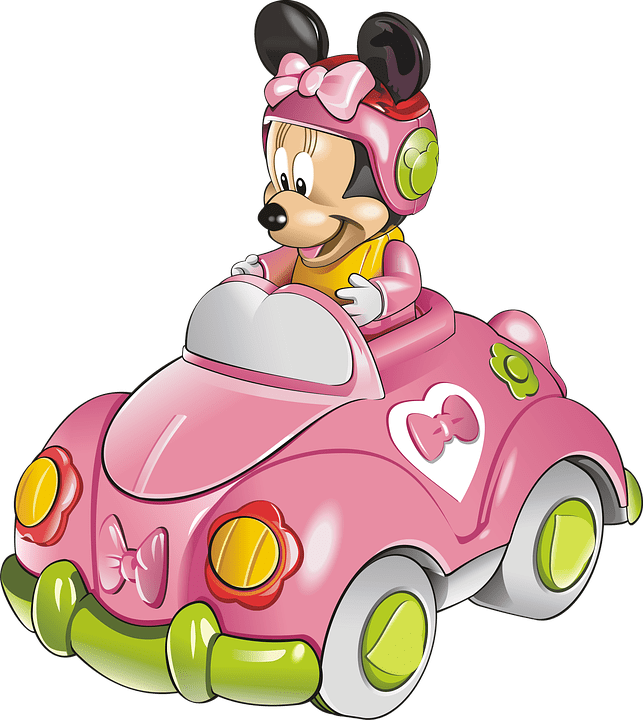 The First Years Disney Mickey Mouse Bath Squirt Toys
This is another great toy for babies who are learning how to take a bath. A child loves taking a shower, but a baby or toddler? Not so much. Being in the water and getting scrubbed can scare the child. Luckily, The First Years makes bath toys that look like Disney characters, with one of them being Minnie.
These toys float, giving your child something to play with as they take a bath. Aside from that, they can also squirt water. Just remember that you may get wet in the process. Finding good toddler toys can be difficult, but with this Disney Minnie Mouse and Mickey Mouse toy, your child can play for as long as you let them stay in the bath.
Disney's Minnie Mouse Jet Setter Playland
As a kid, you've probably played in a ball pit a few times. The ball pit can make you feel like you're swimming in a pool of fun. Now, you can bring the ball pit experience home to your toddler. This inflatable ball pit is colorful and comes in many different colors. Your child will have lots of fun sitting in there, throwing balls, and wallowing in the sea of plastic balls that are safe. It encourages play and discovery, as well as sensory exploration.
If you're ready to have some fun, you can't go wrong with this ball pit. You may wish there was a bigger one to fit you.
Disney Baby Minnie Mouse Musical Crawling Pal Plush
This toy is excellent for babies who are trying to crawl. You can get on your hands and crawl, but perhaps the baby needs something their size to understand.
This toy crawls with the baby and plays music too. It's an adorable toy that depicts Minnie Mouse as a baby. You will love watching your baby crawl alongside it, and we believe that it can help your baby crawl faster. Soon, they will be up and walking.
12-Volt Minnie Mouse Hot Rod Coupe Ride-On by Kid Trax, Pink/White
This is a cute little car that's battery-powered. Your child can hop in and drive up to 5 MPH and explore the grand world of… your driveway. It's pink, colorful, and stylish. It makes your child interested in learning how to drive, which may be handy when they grow older. The 12-volt car has it all, and we believe your child will love it.
Most children love "driving" ride-on types of toys, and if they have their favorite characters on them, they are more likely to want to play with it. With Minnie Mouse on this toy, your little girl will be using it all day long! Just make sure you keep on an eye on her, or she might just drive away!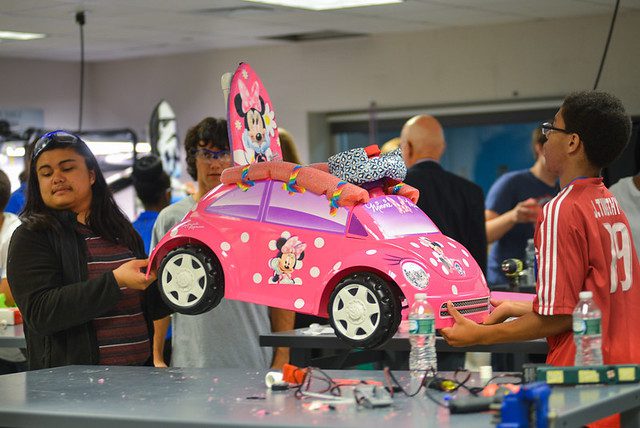 Disney Minnie Mouse Minnie's Happy Helpers Phone Toy
Finally, we have a phone that your child is going to love. The Happy Helpers plastic phone encourages imagination and plays unique sounds. Your child can spend hours talking to their imaginary friends and just having a good time in general.
Best of all, this phone is quite durable. We realize how much children love to bang the phone on surfaces. This Happy Helpers Phone Toy is as durable as an old cell phone.
Minnie Mouse Toys Conclusion 
As you can see, Minnie has quite a few toys for you to choose from. You can buy Minnie Mouse Happy Helpers, Bowtastic Shopping Basket, Bowdazzling Vanity, Bowtique, Necklace Activity, Pop Superstar Minnie, etc. You need to pick out the best toddler toys for your little one so that they can have hours of fun. These playsets can last a long time and will help your toddler explore their imaginative side while growing.
Boy or girl, these toys can last you both a long time. As popular as Disney Minnie and Mickey Mouse toys are, you know your child will love to play with them for a while. And if they can hold their interest for a bit, you know you have found their next favorite toy.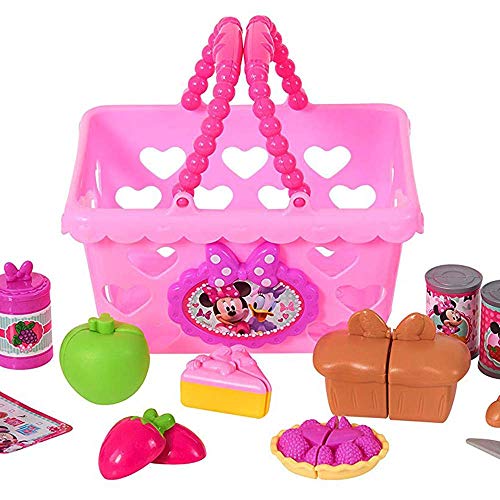 Minnie Mouse Toys FAQs
Why Was Minnie Mouse Created?
Minnie was created to be the love interest of Mickey Mouse.
Are Minnie Mouse Toys Safe?
It depends on the type of toys. But for Disney Baby Minnie Mouse Plush, it is yes. It is an ideal choice for little ones and is safe for babies.
What Are The Top Minnie mouse Toys?
The top Minnie mouse toys include:
My First Ride On Toy
Mix and Match Dress-Up Wooden Play Set
The First Years 3-Piece Bath Toy
Rainbow Dazzle Doll
Happy Helpers Bag Set
Matching Game
Disney Inflatable Bathtub
Fisher-Price Little People Magic of Disney Playset
Why Does My Two-year-old Toddler Like Minnie So Much?
The Minnie Mouse characters are like little people, except with big eyes and ears, with cute voices. The figure is colorful and playful and non-threatening.
What Age Is Appropriate To Play Minnie Mouse Toys?
Some top Minnie Mouse toys are appropriate for toddlers aged 18 months to 3-year-olds.
Minnie Mouse Toys: Where can I find these in a physical store?
It is easy to look for the best Minnie Mouse toys in a physical store. Just use a search engine and search away from the location on the internet.
How can I know if they still have stocks for a specific Minnie Mouse toy?
Many stores nowadays feature a tool that allows you to keep a Minnie Mouse toy in stock. It is easy to buy online and then pick up later in the store.
Who was the creator of Minnie Mouse?
Ub Iwerks and Walt Disney created the cartoon character Minnie Mouse.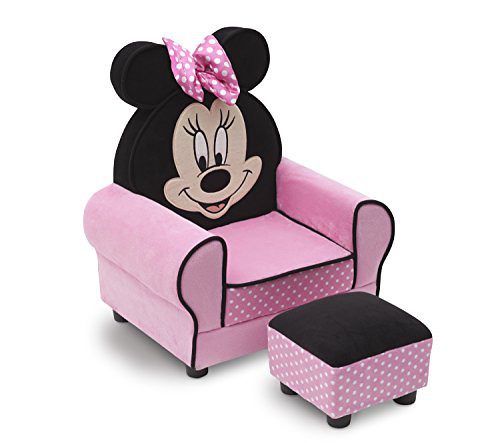 Minnie Mouse Toys
Other Resources
Pigtail Pals Toys Facebook – Instagram – Twitter – Youtube – Email –Phone Number: +1 913-283-4148
MWCToys Email
Shop Disney Email
Afia Village Email
Toys R Us Email
Kohls Email
Sam's Club Email
Watch Minnie Mouse Toy Reviews
https://www.youtube.com/embed/4GXymW3m0zI
Last Updated on January 15, 2023 by Rejie Salazar
DISCLAIMER
(IMPORTANT)
: This information (including all text, images, audio, or other formats on FamilyHype.com) is not intended to be a substitute for informed professional advice, diagnosis, endorsement or treatment. You should not take any action or avoid taking action without consulting a qualified professional. Always seek the advice of your physician or other qualified health provider with any questions about medical conditions. Do not disregard professional medical advice or delay seeking advice or treatment because of something you have read here a FamilyHype.com.