The train has been a staple child's toy for many years. When you think of a toy train, you tend to think about a small train set where the train goes about its journey, be it hand or battery powered. These trains are very small, usually too small for even your pet to catch a ride on.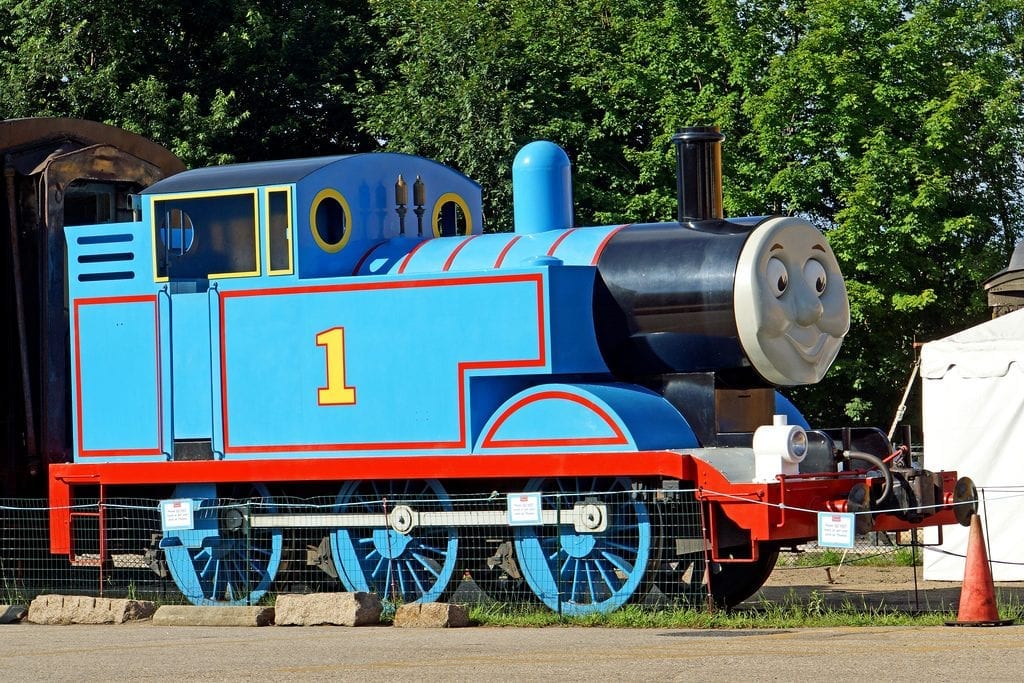 However, another type of train that kids, especially toddlers and younger children love is the ride-on train. With these, your little boy or girl can be the conductor as they take themselves on a one way ticket to fun. There are plenty of ride-on trains in the market. Which ones are the best? Let's find out.
What To Look For In A Ride On Train
Tracks Or No Tracks?
There are some top ride on trains that have their own tracks. These tracks can be built and your child can ride on them. Some trains don't have tracks, and are just train-shaped carts they can ride on. Who needs tracks? Some kids will like the creativity that comes with building and riding on tracks, while others may like a train where they can ride everywhere that has a solid surface.  Some trains have the option for both. This may be good for a growing child. At first, a set track would be the safest, and as they grow, they can drive around outside the tracks.
Battery or No Battery?
Some trains are battery operated. They move on their own, with gear and braking systems. Then there are those that are powered by pushing or feet. Obviously, the battery powered means that it will be more expensive and can break down more, but it can be more fun. Of course, your budget matters at the end of the day.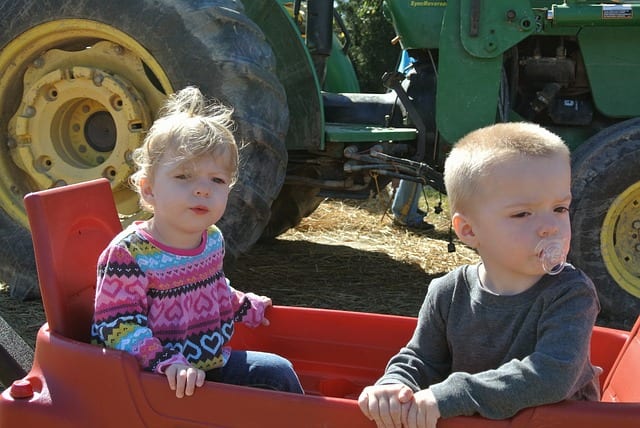 Design
Does your kid want a train shaped like their favorite character, like Thomas the Tank Engine, or do they want a more realistic train? This can determine which train you buy. Some trains are cheaper and made from plastic, while others will have a steel look that you will love too.
Now, let's look at some trains.
National 6V Talking
This is a train that can do a lot. It has a 19-foot track and can go up to a mile an hour. It's not exactly a train that can take you across the country, but for a young child with an imagination, it might as well be. It makes noises too, just like a real train. Your child can shift it forwards or reverse, it has a braking system that activates automatically, and it's an all-around decent buy. With that said, it does have some durability issues, so if your kid is a roughhouser, you may want to look elsewhere.
Step2 Up & Down Coaster
Step2 is always a good name when it comes to toys for tots. This coaster has the face of Thomas the Tank Engine. Thomas is a character who is beloved by generations of children. Odds are, you may have liked him when you were a kid.
It has a little ramp your kid can use, but it's not as complex as the other ones. It's great for young children, as its nonslip steps, handrails, and other safety features ensure a safe and fun ride, but it lacks features that older kids may want.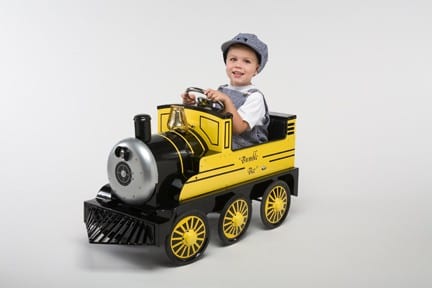 Kiddieland Minnie
Minnie Mouse is a great character for your little girl (or boy.) This is a plastic train that has its own track. It has music and sounds you may recognize and its caboose can fit the rest of the toy, making it great for travel. With that said, the toy is very slow, so it's another one that's great for little toddlers, but bigger kids may want more.
Morgan Cycle Santa Fe
This is a great steel train that is built for durability. It has a padded seat that's comfortable, safe, and can be detached to clean. That's always a plus, isn't it? It's non-electric, colorful, and quite fun to steer. It's great if you want a toddler-powered train that can last, though some kids may want an electric one.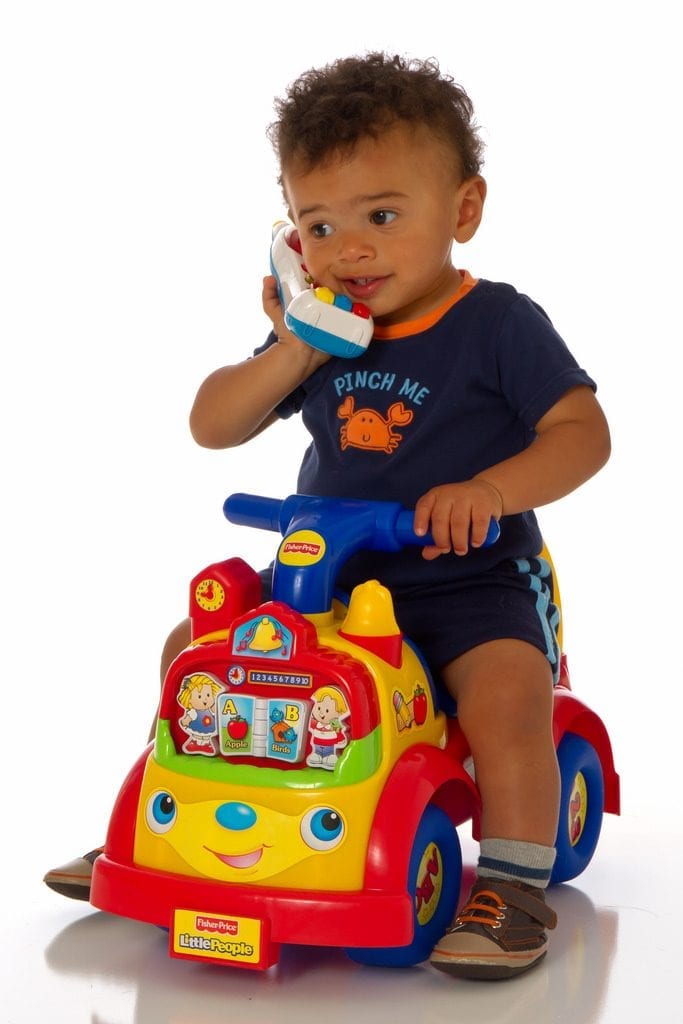 Rollplay Steam
This is a quite advanced ride-on train. It makes real steam, allowing your kid to think they are really riding on a train. It's battery powered and rechargeable and a full battery can have two hours of adventuring. Overall, it's a great train with many uses, and we recommend trying it out. Oh yeah, and it has working headlights, so you may see your kid on it when you think they're sleeping! All aboard.
Power Wheels Thomas & Friends
Again, who doesn't love Thomas? This toy will make your child think they are really riding everyone's favorite blue train. This toy can move forward, steer around, and stop. It comes with a track, and it can go outside its track as well, which is always a plus. It makes real sounds from the show as well, which is always a plus. You can easily assemble it too.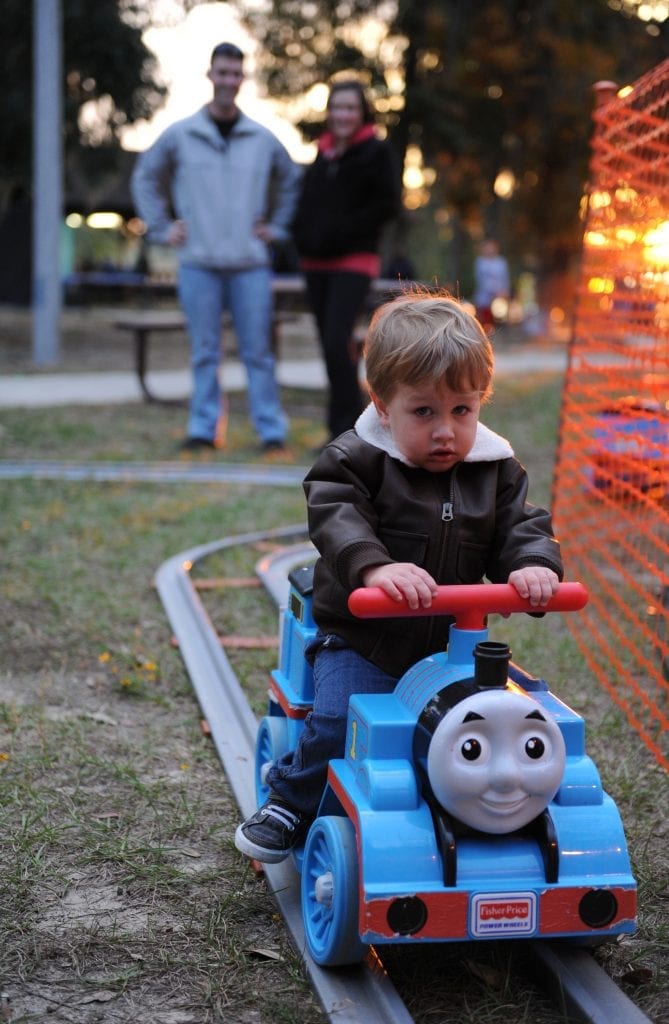 VTech Sit-to-Stand
This battery powered train not only is fun to ride on, but it can teach your kid about the ABCs. Oh yeah, and it has a piano your kid can play with as well. It has its own learning center to teach your toddler about all the basics. For a toddler, learning has never been more fun, and we know your little one is going to love what he sees. If you want to get your child to learn their alphabet, shapes, numbers, and more, then you should take them aboard the learning train.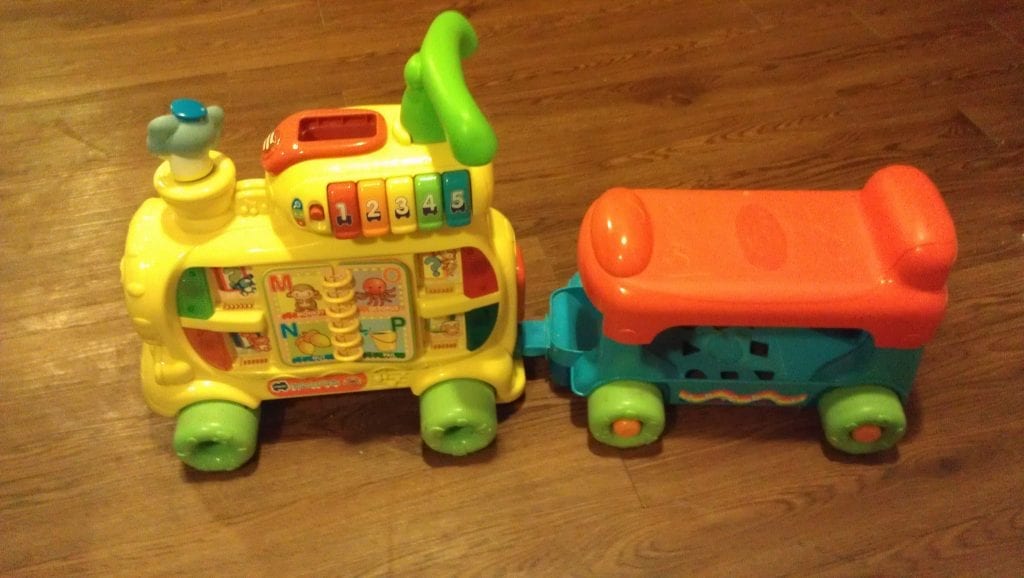 Peg Perego Santa Fe
This is another cool train that can go on a track or off the track, too. The track itself is 12 pieces, and the train has a classic design that is aesthetically pleasing. It makes sounds that resemble a real train and no steering required. Your kid is going to love every bit of it.
Do little boys love ride-on trains?
Yes, little boys love ride-on trains. Girls can play with them, too. Trains are good gift ideas and some of the best toys for six year old boys.
Why do kids love ride-on trains?
Kids love ride-on trays due to high testosterone levels.
What are the top ride-on trains?
The top ride-on trains are:
Disney Minnie Mouse Play 'N Sort Activity Train
Kiddieland Toys Mickey Choo with Caboose & Track
Rollplay 6-Volt Steam Train
What is the price range of top ride-on trains?
The top ride-on trains range from $29-$300.
Why should I not spend too much on ride-on trains for infants?
You should not spend too much on your infant's ride-on toys because they might outgrow it. That is especially true if they are old enough to play with electric train sets. If you ever want some cheaper options for gifts, you can check out the best toys for five year old boys that is available on the market.
What are the top ride-on trains for babies?
The top ride-on trains for babies are:
LEGO Duplo Town Steam Train Set
Thomas & Friends Super Station
Pidoko Kids Wooden Train Set
At what age can I buy a manual toy train for my child?
You can buy a manual toy train even when your child is only 12 months old.
At what age should I buy an electric toy train for my child?
You should buy an electric toy train once the child turns eight years old.
How can ride-on trains benefit kids?
Improve hand-eye coordination
Boost dexterity
Enhance imagination
Is it smart to buy Brio wooden train sets?
Yes. Brio wooden train sets are ideal for all ages.
Is it safe for babies to play with wooden train toys?
Yes, wooden train toys are safe for babies.
Where to find Brio's manufacturing place?
It used to be in Sweden, but Brio manufacturing was moved to China a few years ago.
Can you use the same wooden track for Brio and Thomas the Tank Engine trains?
Yes, the two trains can be used on the same wooden track.
What is the tiniest toy train set?
T gauge is the tiniest toy train set. It has a 1:48 scale.
What is the biggest toy train scale?
The biggest toy train scale has a 1:87 ratio. It measures 12 mm.
Top Ride On Trains Other Resources
https://thekidstoyscenter.com/best-ride-on-trains-for-children/
https://momlovesbest.com/ride-on-trains
https://www.nytimes.com/wirecutter/reviews/best-tricycles/
Last Updated on April 29, 2023 by Lisette Lao
DISCLAIMER
(IMPORTANT)
: This information (including all text, images, audio, or other formats on FamilyHype.com) is not intended to be a substitute for informed professional advice, diagnosis, endorsement or treatment. You should not take any action or avoid taking action without consulting a qualified professional. Always seek the advice of your physician or other qualified health provider with any questions about medical conditions. Do not disregard professional medical advice or delay seeking advice or treatment because of something you have read here a FamilyHype.com.