The Medela Pump In Style is any mother's best friend. Its powerful vacuum generation and strong battery pack make it a standout double electric breast pump. With its convenient features, such as the intuitive control panel and clinically proven technology like the MaxFlow technology, breastfeeding becomes a breeze. However, using it on the go may pose a challenge. Don't fret! Here are the top 7 ways you can seamlessly use other Medela pumps outside your home, ensuring a hassle-free pumping experience. From adjusting the vacuum level if you like to increase the vacuum to understanding the component parts, we've got you covered.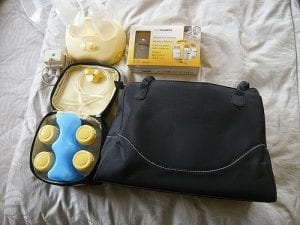 1. Pre-Assembly 
The trick to using a double electric breast pump outside is making assembly convenient for you. Thankfully, the Pump In Style is all about convenience!
As you all know, the Pump In Style is a double electric breast pump. It has a battery compartment, so you won't always need to plug it. But if you do need to plug it in, you can use a car adapter to charge your device.
You also need to pack the Medela advanced double electric breast pump the right way before going out.  When packing, make sure to connect the parts of your electric breast pump to the collection bottles. By the time that you need to use the electric breast pump, just snap the pieces into place! But before you get started, it's important to familiarize yourself with some tips and tricks for using a breast pump to ensure a comfortable and efficient experience. It is easy to contact Medela customer service should you have any concerns.
2. Using A Cover For Privacy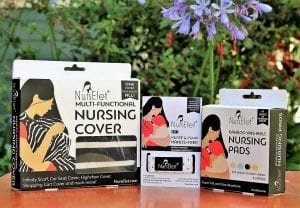 For mothers who prefer more privacy while using a breast pump in public, investing in a cover can be a great solution. There are various options available, including a nursing cover, a large scarf, breast shield connectors, or even using your baby's blanket as a makeshift cover. Simply drape the cover around your shoulders to provide coverage for your breasts while you pump with style using the Pump In Style's advanced maxflow technology.
It's crucial to have extra supplies on hand, including extra plastic bottles, replacement tubing, and a few parts, to ensure a smooth pumping experience. When you need to replace components or if you're utilizing a new pump, these products can be useful. Having a few extra parts readily available can save you from any unexpected hiccups during your pumping session.
3. Dressing Appropriately
Many mothers are discovering the convenience of using a specialized nursing garment known as a pumping bra. This innovative bra offers breast protection and coverage while allowing easy insertion of the flanges through strategically placed holes.
If a pumping bra is not your preference, a loose-fitting shirt can also serve the purpose. A loose-fitting shirt provides better access to the breast compared to a regular shirt. However, some mothers find it challenging to pump in public, even with these garments. It is recommended to practice using them at home before venturing out.
To optimize your pumping experience, ensure the use of properly fitting oval shaped breast shields and well-maintained pump parts. This will make breastfeeding easier and more efficient, especially for those who exclusively pump. Additionally, properly handling bottles used for storing breast milk are essential for maintaining hygiene and preserving the milk's quality.
4. Finding A Private Space
If you're the type to pump in a private space, then that's alright! Some mothers do prefer a quiet and comfortable place for their pumping. Don't be hesitant to ask employers or staff for a comfortable and private room for your double pumping kit. Any establishment should have space for mothers to nurse or do the pumping. Bathrooms are not suitable rooms for pumping.
5. Stimulating Your Motherly Sense
Contrary to popular belief, pumping may not come easy even if the device has a soft rim or great vacuum setting. Even with the soft rim in Pump In Style Advanced paired with the Personalfit flex breast shields, mothers may need to stimulate their senses first. Before pumping, you should be in a relaxed state of mind. Discomfort and distractions can hinder your amazing breast milk from flowing, even if the vacuum setting is perfect.
Another thing that helps mothers pump easier is seeing a photo or item of their baby. According to studies, seeing a picture of their baby or smelling their baby's clothing can raise a mother's oxytocin level. Thus, facilitating the natural and more efficient milk flow of breast milk.
6. Choosing The Right Time
Timing plays a crucial role in successful pumping sessions. Every mother may have a different preference when it comes to the ideal timing for pumping. Some find it easier to pump about an hour after a feed, while others prefer to pump directly after the second feed. It's important to discover the time that works best for you and stick to it for a more comfortable pumping experience.
Keep in mind that a single pumping session may not completely empty your breasts of milk. To maintain a healthy milk supply, it is recommended to pump frequently and regularly. Waiting until your breasts are full may lead to discomfort and potential issues with milk production.
The Pump In Style with Maxflow technology allows you to enjoy a more efficient pumping experience. The pump's complete tubing and included battery pack provide convenience and flexibility, allowing you to pump anytime and anywhere. The added features like the night light and power adaptor make it even more convenient for pumping sessions, ensuring that you can pump with ease and comfort. Just remember to follow the appropriate care instructions to keep your pump in optimal condition.
7. Storing Your Breast Milk In Containers
After a successful pumping session, it's important to store your precious breast milk properly for future use. Breast milk bags are specifically designed for pumping and are recommended for storage. However, using bottles is also an option. It's advisable to avoid transferring breast milk between different containers, as it may lead to spillage.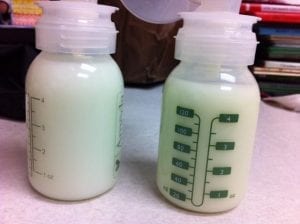 If you're still away from home, you can store your filled bottles or breast milk bags in a cooling element bag with an ice pack. This will help keep your breast milk cool and fresh until you return home.
With the Pump In Style's clinically proven technology and intuitive control panel, pumping becomes a breeze. The pump is compatible with both breast milk bags and 150 ml bottles, giving you flexibility in your storage options. It's important to note that over-tightened bottles may cause leaks, so ensure they are securely sealed without excessive force.
For an honest review of the Pump In Style, many mothers have praised its performance and reliability. The PersonalFit data ensures a comfortable fit for every mother, enhancing the overall pumping experience. Additionally, you can ask for a warranty replacement for the pump, providing peace of mind and the option for a replacement if needed.
Frequently Asked Questions
Which Is The Best?
Pump in Style Advanced — when paired with the Personalfit flex breast shields — is the best one in the market. This closed system is a backpack-style breast pump, which is highly portable, and it has a strong battery pack.
Are Medela Pumps Hospital Grade Or Have Great Hospital Performance?
Not all Medela breast pumps are hospital-grade and have positive hospital performance except for one: the Medela Symphony. The latter is a closed system that offers 2-phase effective breast milk expression pumping and a longer-lasting battery pack, which entails that breastfeeding moms can finish pumping faster than usual, which increases its hospital performance rating.
How Do I Use The Medela?
Attach the Personalfit Flex breast shields to it first. In case you want to do double pumping, you can click the one-touch letdown button to start. This closed system has a strong battery pack, so everyone likes it. The Pump in Style is a double-electric pump with
2-phase technology
, so it will be useful if you express your breast milk multiple times a day.
Is The Pump In Style Hands-Free?
To pump hands-free, you need to get the Medela Easy Expression Bustier with a stronger battery pack. It is practically a closed system tube bra with two oval-shaped holes where the Medela breast pumps and Personalfit Flex breast shields will go and help with effective breast milk expression. The fabric — also included in the microfiber bag — will hold the pumps in place.
Which Is Better? Ameda Or Medela?
Medela is better than Ameda or any other closed system pump, considering it is an open-circuit system that matches with Personalfit flex breast shields and has a strong rechargeable battery pack. Ameda also makes beeping noises that may irritate new moms.
Is Spectra Better Than Medela?
Between Spectra and Medela, the former produces less noise, has a strong battery pack, is not a closed system, offers more suction due to being oval-shaped, and has a lower price than the latter. Because of that, Spectra may be better compared to Medela.
How Long Do You Pump For Medela?
Whenever you are pumping, try not to go beyond 30 minutes even if there is still milk left and you're using the Personalfit flex breast shields. This is why you should opt for Medela products with 2-phase technology, strong battery pack and no closed system that lets you pump more milk faster or even increase milk volume in less amount of time.
What's The Best Breast Pump For Working Moms?
Medela Freestyle has gained quite a fantastic reputation among working moms who may or may not use breast shields but love a strong battery pack and hate a closed system. It weighs less than a pound, has strong suction and battery pack, is not a closed system, and even comes with a bottle cooling element in a cooler bag. Best of all, you can pump more milk hands-free!
When Should I Replace The Tubing?
Medela tubing in a stylish microfiber pump bag should be replaced every two weeks, including the breast shields, if you express more milk many times every day. If you have low
breast milk supply
, you may be able to stretch it out up to 8 weeks and increase milk volume.
Is It OK To Buy A Used Medela Breast Pump?
What Is The Most Quiet Medela Breast Pump?
How Long Does A Pump In Style Last?
Is Pump In Style Discontinued?
Is The Medela Medical Grade?
Which Is Better: Medela Freestyle Or Pump In Style?
Last Updated on May 10, 2023 by Bernadine Racoma
DISCLAIMER
(IMPORTANT)
: This information (including all text, images, audio, or other formats on FamilyHype.com) is not intended to be a substitute for informed professional advice, diagnosis, endorsement or treatment. You should not take any action or avoid taking action without consulting a qualified professional. Always seek the advice of your physician or other qualified health provider with any questions about medical conditions. Do not disregard professional medical advice or delay seeking advice or treatment because of something you have read here a FamilyHype.com.