Ahh, Monsters!  Well, monsters don't' have to always be scary, but rather, they can be cute, cuddly, and sometimes actually look like humans.  Here are some of the coolest and scariest dolls that your child will like, and if they enjoy series such as monster high, some of these they'll love on the list!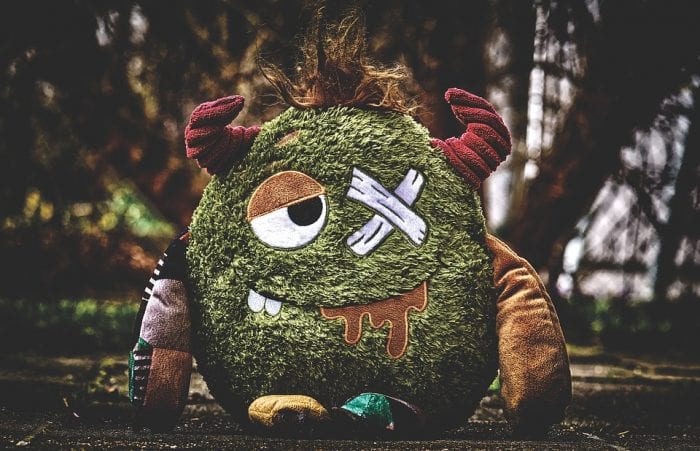 Sesame Street Cookie Monster
Now let's face it, cookie monster isn't all that scary, but Gund creates a cool cookie monster doll and for the price that it is, it's literally a replica of the popular monster that the child will love. If cookie monster is one of their favorites, you'll want to get them one of these.  it's more cool and classic than actually scary, and it's a good monster toy if your child loves those.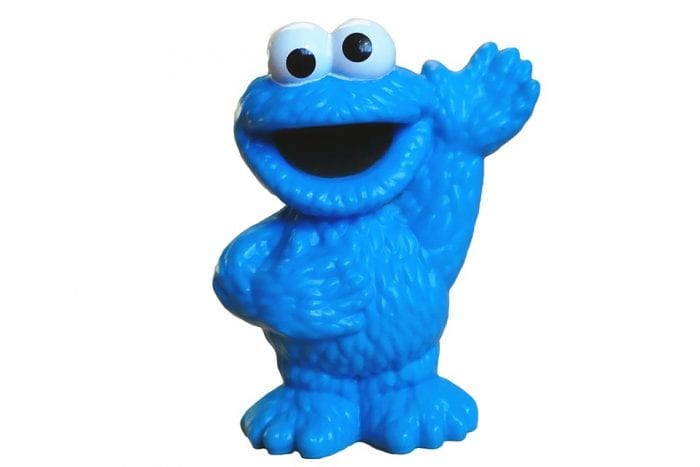 Giggles And Growls Monsters
This is again, not that scary, and cuter than anything, but here's the thing, you can actually use this with different features that children will love.  If you want to have the monster sing some great tunes, you can get that with this monster. By pushing the gummy, it will play different songs, laughs, growls, and so much more.  it's a fun little monster, and if your child loves these kinds of toys, then they'll enjoy it.
Bea Ugly Doll Monster
Ugly dolls are well, ugly but they're also kind of cool and kooky, and they even come with different sets.  You have Bea here, which is an elongated yellow monster, and while it is kind of cute, it's also kind of ugly.  It might freak you out a little bit, but it's definitely a cute little monster doll that your child will love, and if they enjoy ugly dolls, then this is it.  
WorryWoo Monsters Rue, The Insecurity Monster
Rue isn't just kind of scary looking, and maybe a little ugly and cute, he's also insecure due to how big his nose is.  This is one of the WorryWoo monsters, which is a popular monster doll set, and your child can collect these. This is a good toy because your kid can help the little guy feel better with the way that he feels by letting him know.  This is a soft plush doll, and it even comes with a little book that you can read with your child in order to learn even more about Rue. don't let his ugly nose fool you, Rue is a friend and you can teach your child about accepting others for the way that they are in this handy little plush doll.
Monster High Boo York
This is one that's made for those, especially those that love to collect and play with Monster High dolls.  Boo York is a really pretty doll, and it features Luna Matthews as a fashion icon. It comes with a beautiful butterfly design, and the dress does have flowing back, and a corseted middle.  it's honestly more pretty than scary, but if your child loves Monster high, this is definitely a great option that they will love, and one that the child will enjoy playing with for hours.
Lights Camera, Action Ellisabat Doll
If you want a doll that's an actor, try the Ellisabat doll, since she is a movie star that has a corset, and some cool ruffles and lace in her outfit, along with some leather boots that go up to her knees.  This doll is a really cute monster, and a pretty one too, and the package even has a trophy, a stand for the doll, her diary, and even her hairbrush. she's known as the perfectionist that enjoys taking photos, but your child can dress her up and do some imaginative play that comes with this.  Her parts are a bit small and the accessories are delicate, but it can be a great doll for kids.
Monsters Inc. Sulley
Sulley is known for being the sweetest monster in the movie and if your child loves sully, this doll can be the perfect addition to the family.  it's a great one for a child's collection too, and again, while Sulley may not be that scary, he's definitely a great and cuddly little friend that your child can't get enough of, and this plush toy is definitely a great addition to any child looking to add a monster doll to their collection.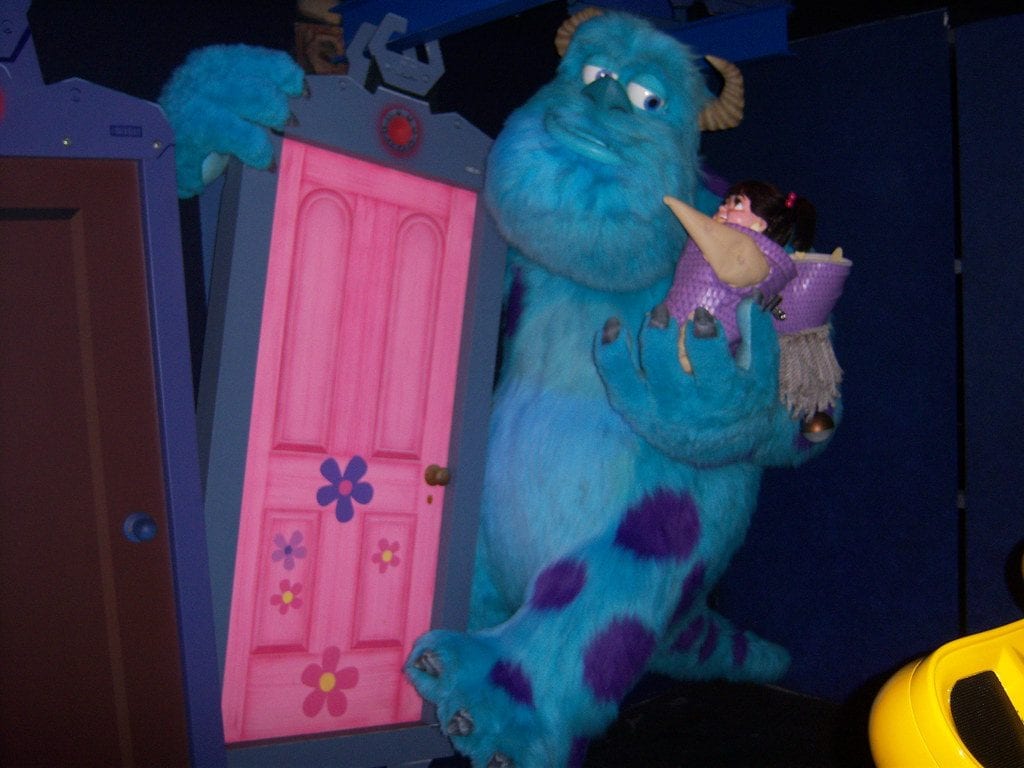 Monster High Jane Boolite
This is another Monster High doll, but this one is Jane, who is a nerd that loves to read, and she's actually the daughter of a mad scientist that is talked about in the series. But, don't let her fool you, she's super cute, and she even has a pet and backpack that comes with it called Needles that holds all of the secrets that she has, and her bag holds lots of them. Can you figure out the secrets?
Jane also comes with a walking stick and a pen that you can use yourself, which is actually pretty cool, and it does have a lot of cool butterfly jewelry and a blue outfit, along with a headband and dairy.
Kiyomi Haunterly Doll
Finally, we have this Monster high doll, which is actually a spirit, much less a monster, but she is haunted, and she's the daughter of a ghost and wears a fashionable translucent outfit, and a cool handbag.  She is a ghoulish looking girl, and it even comes with a hairbrush, a diary, and even a doll stand, and it's a nice one especially if you're looking for a ghoulish and scary monster doll.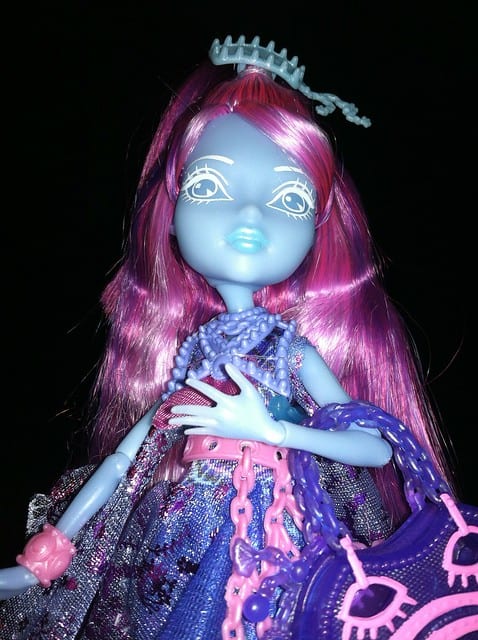 Monster dolls are cool, and here we talked a little bit about some of the best ones. While some are cute, others are scary, but all of them have one thing in common: they are great additions to a child's life, and they are fun dolls that your child will love to play with for hours, and something they will definitely find a lot of joy in, no matter what you get.
FAQs On Monster Dolls
There are 65 Monster High Dolls.
What are the names of the Monster High dolls?
Here is the list of the names of the famous Monster dolls from Monster High. There's Frankie Stein, Clawdeen Wolf, Cleo de Nile, Daculaura, Ghoulia Yelps, Lagoona Blue, Ghouls, Abbey Bominable, Amanita Nightshade, Ari Hauntington, Astranova, Avea Trotter, Batsy Claro, Bonita Femur, Catrine DeMew, Catty Noir, Casta Fierce, Clawdia Wolf, Dayna Treasura Jones, Elissabat, Elle Eedee, Gigi Grant, Gilda Goldstag, Gooliope Jellington, Honey Swamp, Howleen Wolf, Iris Clops, Isi Dawndancer, Jane Boolittle, Jinafire Long, Kala Mer'ri, Kiyomi Haunterly, Kjersti Trollsøn, Lorna McNessie, Luna Mothews, Marisol Coxi, Moanica D'Kay, Mouscedes King, Nefera de Nile, Operetta, Peri and Pearl Serpentine, Posea Reef, Purrsephone and Meowlody, River Styxx, Robecca Steam, Rochelle Goyle, Scarah Screams, Sirena Von Boo, Skelita Calaveras, Spectra Vondergeist, Toralei Stripe, Twyla, Vandala Doubloons, Venus McFlytrap, Viperine Gorgon, Wydowna Spider, Zomby Gaga, Headless Headmistress Bloodgood, Mansters, Clawd Wolf, Deuce Gorgon, Finnegan Wake, Garrott DuRoque, Gillington "Gil" Webber, Heath Burns, Invisi Billy, Jackson Jekyll / Holt Hyde, Neighthan Rot, and Porter Geiss. More about it here: https://toynotes.com/monster-high-dolls.
Monster Dolls Other Resources
https://play.monsterhigh.com/en-ca/shop/toytype/dolls
https://monsterhigh.fandom.com/wiki/Dolls
Last Updated on January 31, 2023 by Rejie Salazar
DISCLAIMER
(IMPORTANT)
: This information (including all text, images, audio, or other formats on FamilyHype.com) is not intended to be a substitute for informed professional advice, diagnosis, endorsement or treatment. You should not take any action or avoid taking action without consulting a qualified professional. Always seek the advice of your physician or other qualified health provider with any questions about medical conditions. Do not disregard professional medical advice or delay seeking advice or treatment because of something you have read here a FamilyHype.com.