There are many, many different dolls out there that look like infants, catering to a wide range of preferences in terms of realism and skin tones for proper representation. Some of the well-known brands in this category include Baby Alive, Cabbage Patch Kids, and Bitty Baby (by American Girl). However, other trusted brands like Fisher-Price and Melissa and Doug also offer excellent options. The best plush Manhattan Toy doll is known for its softness and quality craftsmanship. The Melissa and Doug Mine to Love line is also highly regarded, featuring more dolls with different ethnicities and diverse features.
To find the right doll your child will love, consider their interests, age, and preferences. Finding just what you're looking for is within easy reach with so many alternatives available. It makes a great gift and allows children imaginative play and learn how to nurture.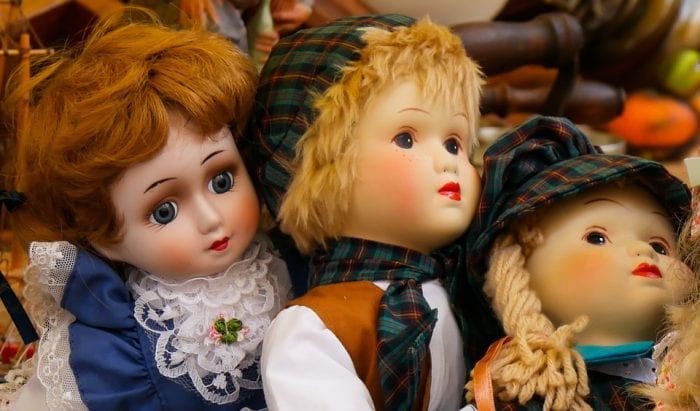 The best ones for younger children are often flexible and soft without many parts, while the one for older children has more accessories to play with to keep them interested for longer. Different brands cater to these different needs, like various skin tones, while others have different lines within their brands that are made for certain age groups.  Just like stuffed toys, they are excellent gifts for girls who like pretend play or imaginative play.
Best Baby Doll For Children Aged 1 To 2
Children's first dolls should be soft and simple, providing a safe and engaging play experience. A classic baby doll that comes with no small parts or removable accessories is ideal for this age group. It is designed to be bright-colored and comes in various skin tones, appealing to young children. Additionally, the size should be appropriate for children this age to hold and manipulate easily. This soft and simple doll not only provides entertainment but also contributes to the development of fine motor skills and imagination. A customizable doll that can be altered, including those with replaceable clothes or accessories like baby doll bottles, can increase pleasure and inventiveness. In addition to improving a child's self-esteem and empathy, caring for a doll can help them develop their role-playing and nurturing skills. Young children should play with a traditional baby doll with no small components but with vibrant colors, and sizes appropriate for small hands. Moreover, if the doll has hair, it can provide an opportunity for children to practice basic grooming skills to brush or fix baby doll hair.
Some of our favorites include Fisher-Price Brilliant Basics Baby's First Doll, Cabbage Patch Kids Newborn or Melissa and Doug Mine to Love Soft Body Doll. They are all excellent because they do not include too many small pieces and come from reputable brands that you know will use clean materials, which is extra important for small children that often put toys in their mouths. A great alternative is a stuffed animal or plush doll. Plush dolls are soft and made of cloth. They are comfortable to hold and usually come in the form of animals. You can give your kid some plush dolls if they don't like real dolls.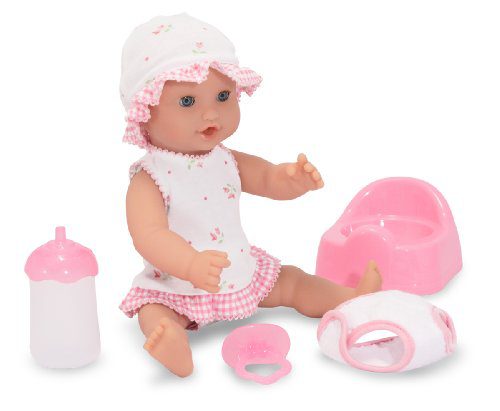 Baby Dolls For Toddlers
The best dolls for toddlers start to bridge the gap between dolls with a few pieces and accessories and hundreds. They are best if they are simple but more intricate in their design. They also are great when accompanied by larger accessories that children can't swallow, like car seats, pacifiers and strollers, because they allow for more interaction without risk to the child.
Well-known ones for this age group include Melissa & Doug Brianna's 12-Inch Doll and Berenguer Boutique's 15″ Soft Body Doll. They are great because they take on more realistic characteristics like hair and eyes that open and shut but provide few opportunities for accidents. They are also highly compatible with extra like doll-sized strollers and car seats.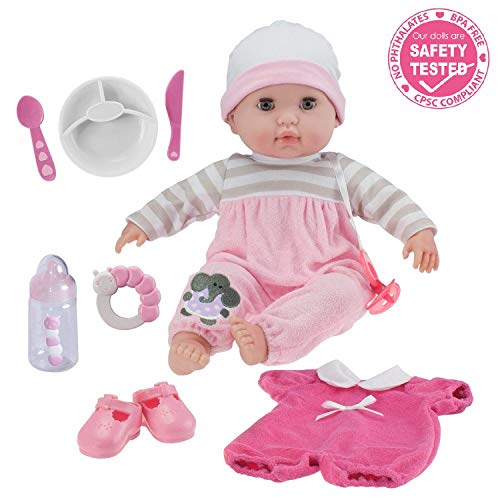 Best Baby Doll For Kids Aged 5 to 8
The absolute favorite of children in this age group is often the Baby Alive doll. They come with food and diapers and can teach children about the real process of feeding and bowel movements that babies need, all packaged in fun, which makes it one of the best ones. They also come with a variety of skin tones and a magnetic pacifier.
They also have a wide variety of accessories available to pair them with, making them excellent for this age group that should no longer be in danger of placing these items in their mouths or noses.
Dolls For Bigger Kids
Once children get a little bit bigger (aged 6-7 and up), they may begin to want dolls that look more like them – older children – and that comes with more activities beyond what dolls made to look like infants come with. It doesn't mean that older children stop playing with a baby doll just because of their age. Through playing, even if it's imaginative play, kids will be able to develop fine motor skills, which is why it's good to encourage pretend play for older children. Here are a few recommendations for older children.
When this time comes, dolls by American Girl or Our Generation dolls are excellent choices for older children. American Girl or Generation dolls come in different designs and have a never-ending world of accessories and accompaniments that make for never-ending fun.
The accessories of American Girl and Generation dolls include everything from clothes, hair accessories, bags, and shoes to kitchen sets, stuffed animals and cars, so the child playing with them will have the chance to explore what interests them; it's basically a full package for a child's doll. The American girl doll also often includes books and clothes that are child-sized that older kids can wear and read with the doll.  Another option is the one from the Baby Stella collection. Baby Stella offers the perfect soft baby doll for creative play. A standard wee Baby Stella doll size is 12 inches. It also features a magnetic pacifier with realistic facial features, toes, fingers, and belly buttons. It also comes with different skin tones and colors, so you can be assured you'll be able to pick your favorite skin tones.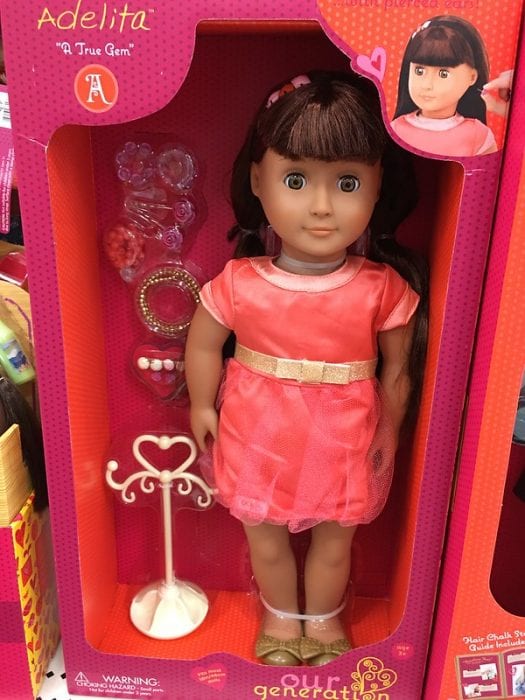 Frequently Asked Questions
What Is The Best First Doll?
Fisher-Price Brilliant Basics Baby's First Doll, Cabbage Patch Kids Newborn Doll or Melissa and Doug Mine to Love Soft Body Doll are some of the best ones for the littlest kids because of their flexible bodies and lack of small pieces. They are often branded for small children because of those aspects of their design, for good reason since there are many toys that come with tiny pieces that are not suitable for small children.
What Age Is Bitty Baby By American Girl For?
American Girl's Bitty Baby line is designed for children aged 3-6, offering social and emotional benefits through imaginative doll play. They feature diverse hair textures, allowing children to relate to and celebrate their own hair. They encourage role-playing, fostering creativity and language development. With a wide range of clothing and accessories available, children can personalize their play experiences and express their individuality. It appeals to a young age group, but older children tend to enjoy them as a complement to their existing collections, given the variety of options American Girl provides.
They come in about six different hair colors and skin tones and include two outfits: one basic onesie and one set of footie pajamas for sleeping. Choosing a good skin tone for your Bitty Baby is crucial. There are a ton of different skin tones to choose from. You may pick one with your daughter's preferred skin tone, or you may pick one from different skin tones as a way of introducing your children to color differences among humans. Aside from the Bitty Baby by American Girl, you can also purchase other items like bottles, pretend-to-play food and cribs for the babies.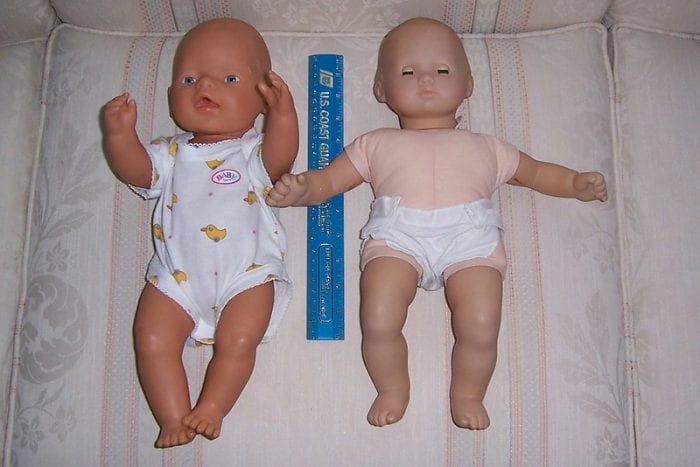 What Age Is Baby Alive For?
Baby Alive dolls have more functionality and accessories available than other dolls and are also made out of a harder plastic, both of which features make them suitable for children older than toddlers. Children aged 5-8 will most likely enjoy them the most and will love accessories like diapers and food that make for an engaging playing experience.
What Are The Ones That Look Real?
The best ones that look almost completely realistic are known as reborn dolls. Reborn dolls, created by skilled artists specializing in this craft, are meticulously crafted to closely mimic the appearance of a real infant. These dolls feature vinyl limbs, lifelike facial expressions, and a soft body, aiming to capture the essence of a real baby. In addition to reborn dolls, vinyl dolls and Miniland dolls also offer a lifelike appearance. Vinyl dolls have velvety vinyl bodies and are known for their realistic features, while Miniland dolls have durable hairstyles and velvety vinyl bodies. These lifelike dolls, whether they are reborn, vinyl, or Miniland dolls, provide a customizable and cuddly companion with realistic hair and a lifelike feel to the doll's body.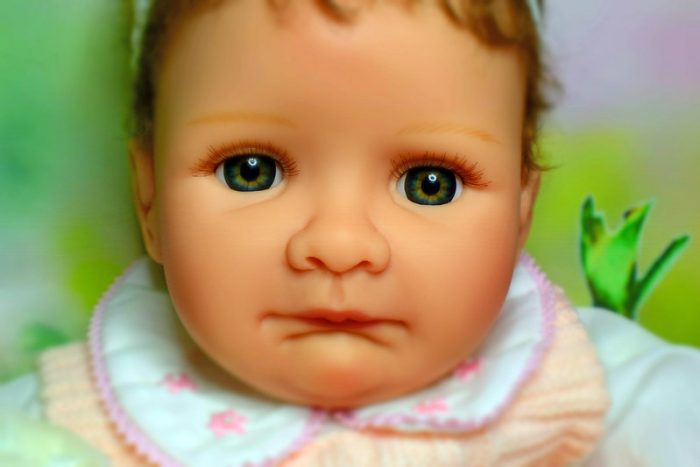 How Much Does A Real-Life One Cost?
The most realistic kind is known as a reborn doll. It is often more expensive and fragile than its less lifelike counterparts made for small children. They can be made by artists and are highly customizable, and as such, range about $300-$1,000 or more, depending on the quality, based on factors like the artist that makes the doll's experience and the materials they use.
What Age Are Cuddles And Kind Toys For?
Cuddle + kind is made for children older than an infant. Children around ages 1-4 will likely enjoy them, but given their high quality and positive mission, as well as a variety of designs, children of all ages will certainly benefit from one as a gift.
What Baby Doll Teaches Kids About Babies?
They offer valuable opportunities for children to learn about babies and caregiving. Interacting with baby dolls can teach kids about various aspects of caring for infants. For example, baby doll bottles work as children pretend to feed them, fostering an understanding of how babies are nourished. Additionally, children can learn about hygiene by using pretend baby shampoo, practicing gentle hair washing, and discussing hair color and texture. Using a baby wipe during playtime can also introduce the concept of diaper changing and cleanliness. Some are designed to represent diversity, including dolls with Down Syndrome features, promoting inclusivity and understanding. Furthermore, choosing machine-washable dolls allows children to practice responsible care by learning how to clean and maintain them. Having the doll's hair brushed can teach kids about grooming and encourage the development of fine motor skills. Through these experiences, they provide a hands-on and interactive way for children to learn and develop nurturing skills as they explore the world of caregiving.
What Is The Most Popular Doll?
One of the most popular of all time is Barbie, created by Mattel in 1959. Barbie has remained a cultural icon for decades, capturing the imagination of generations with her fashionable outfits, diverse careers, and aspirational lifestyle.
Which Are Worth A Lot Of Money?
Some that are known to be worth a significant amount of money in the collectibles market include antique and vintage from renowned manufacturers such as Jumeau, Bru, and Kammer & Reinhardt. Additionally, limited edition ones, those with unique features or historical significance, and those associated with popular brands like Barbie can also command high prices among collectors.
How Can You Tell If A Doll Is A Collectible?
To determine if it is a collectible, consider factors such as its rarity, age, condition, manufacturer, and any unique features or historical significance it may possess. Additionally, researching its market value, consulting with experts, and assessing its being well-known among collectors can help confirm its collectible status.
What Was The Most Popular Doll?
One of the most popular of all time is Barbie, created by Mattel in 1959. Barbie has remained an iconic figure in the toy industry, captivating generations of children with her fashion-forward style, diverse career choices, and imaginative play possibilities.
What Is The Newest Doll For 2023?
What Are The Best Baby Dolls For Toddlers?
When Were Baby Dolls Popular?
What Is The Biggest Doll Brand?

Last Updated on April 13, 2023 by Bernadine Racoma
DISCLAIMER
(IMPORTANT)
: This information (including all text, images, audio, or other formats on FamilyHype.com) is not intended to be a substitute for informed professional advice, diagnosis, endorsement or treatment. You should not take any action or avoid taking action without consulting a qualified professional. Always seek the advice of your physician or other qualified health provider with any questions about medical conditions. Do not disregard professional medical advice or delay seeking advice or treatment because of something you have read here a FamilyHype.com.