You are getting ready for your baby and going down the list of necessities. If you have decided that carrying your child on your body sometimes is important to you then you need to decide on which baby carrier to purchase. There are many options out there to choose from, though, so it might be hard to know which one will work best for you. In order to help you narrow your list, this guide will help you to choose from the Ergo 360 vs. original.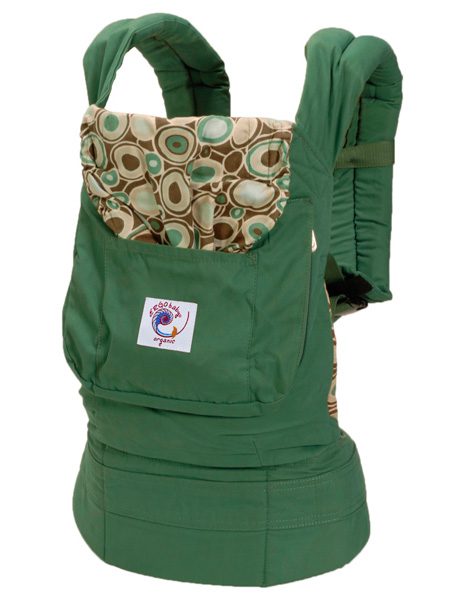 There are different types of baby carriers from Ergo, and you are probably wondering what difference each has and what would work better for you. To give you an idea, we created a list of the most popular Ergo 360 carriers, and we included a brief description of what to expect from each baby carrier. If you continue reading, you will also find an in-depth review of Ergo 360 vs. original and other relevant information regarding the other products available under Ergobaby brand.

Ergobaby is a manufacturer of baby carriers like Ergo 360 and Original that really focuses on the ergonomic design of their products so that parent and baby are always comfortable. You get convenience and security while knowing your little one will be safe and happy wherever you go.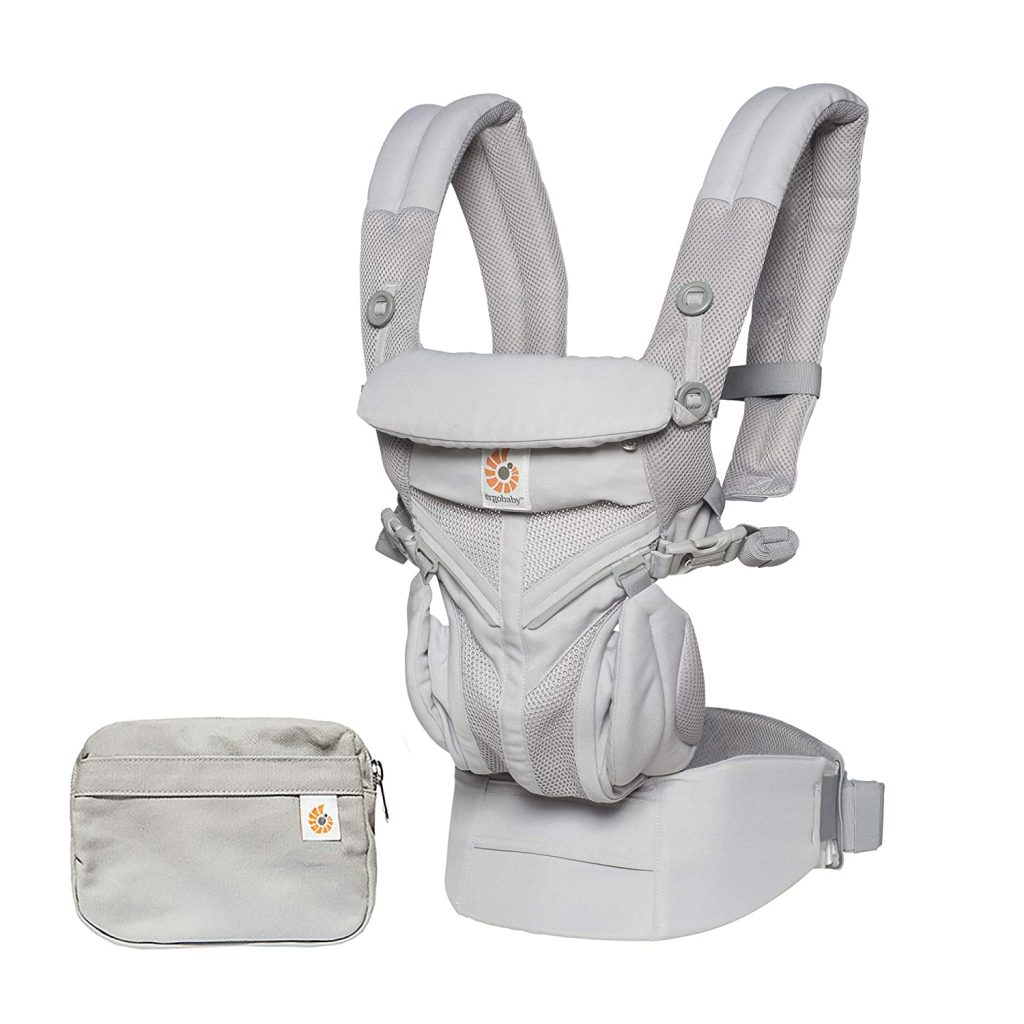 The all in one Ergobaby baby carrier provides maximum comfort for the baby and the one carrying it as it has extra padded shoulder strap and lumbar back support. This Ergobaby is also made with breathable materials and durable fabric which keeps the baby cool and safe at all times.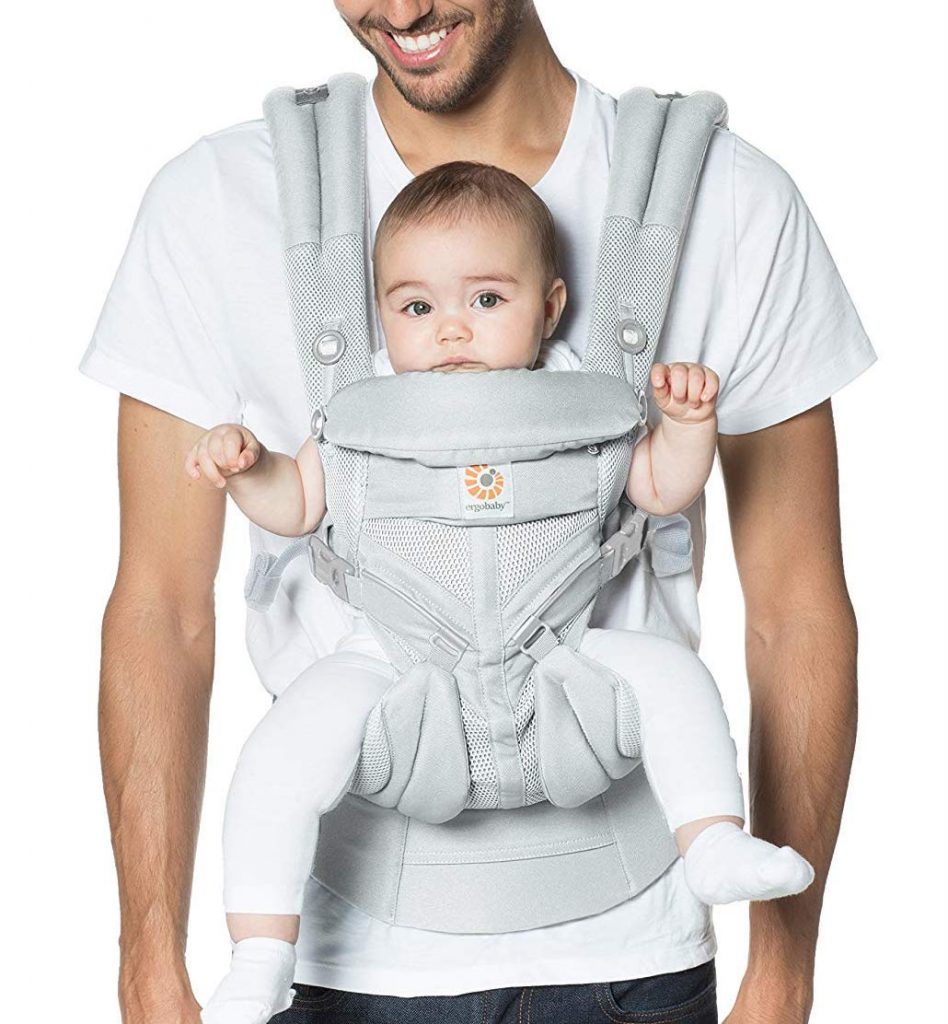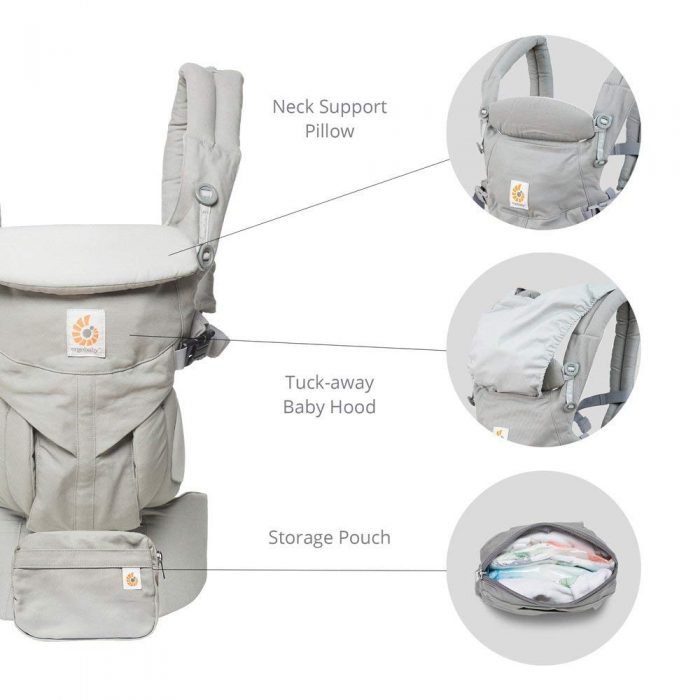 The multipurpose Ergobaby baby carrier is made with cotton and is advisable for babies 0-48 months old. This Ergobaby has unique design includes UPF 50+ tuck away baby hood that helps protect the infant against the sun and wind.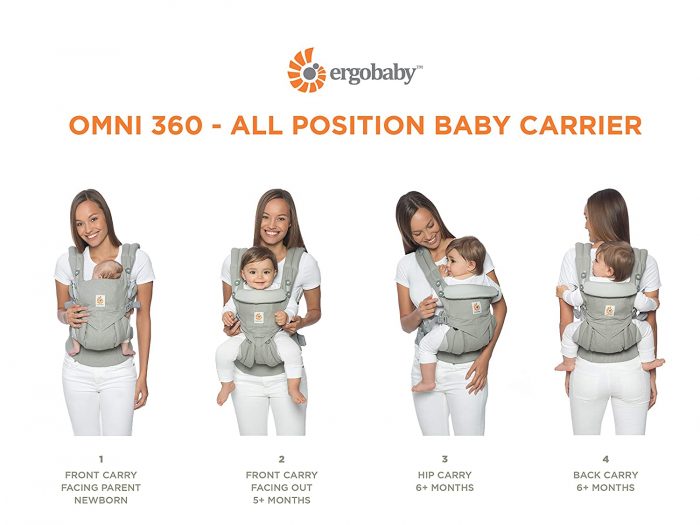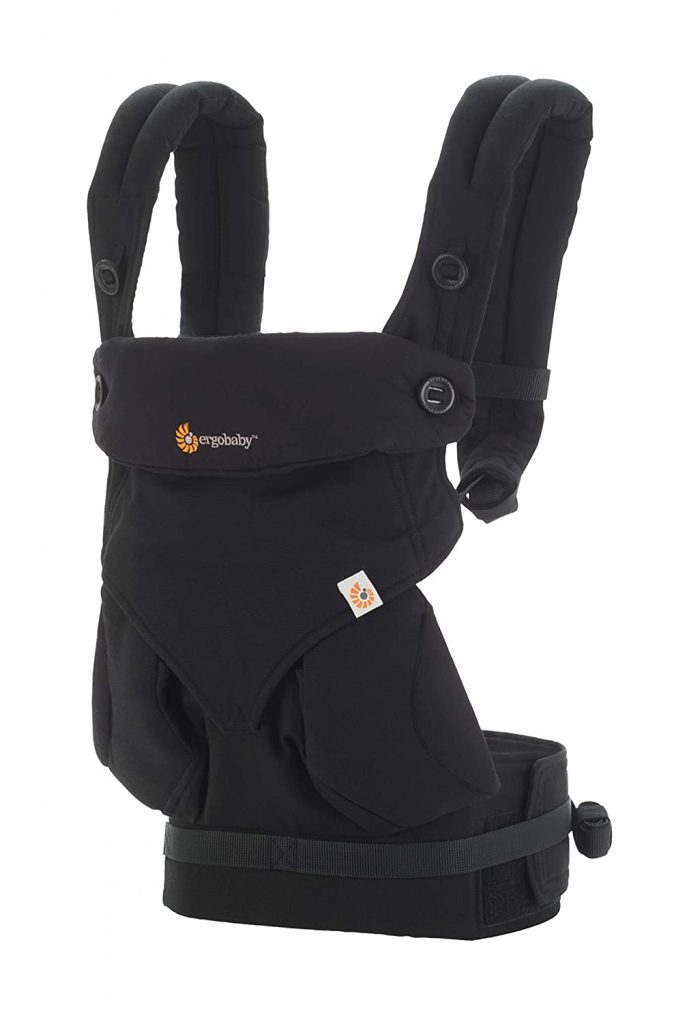 This Ergobaby 360 carrier is best for babies that are ready to explore the world. The all carry positions of this Ergobaby allows inward, front outward and hip & back carry. It  is an absolute must to have it when traveling with the child in tow as it offers lumbar back support for maximum comfort.
This Ergobaby is the next baby essential to buy when the child graduates from newborn carriers and baby wrap. Ergobaby Ergo 360 is made with breathable and lightweight materials, an excellent choice if looking for a carrier that will keep the baby comfortable and safe.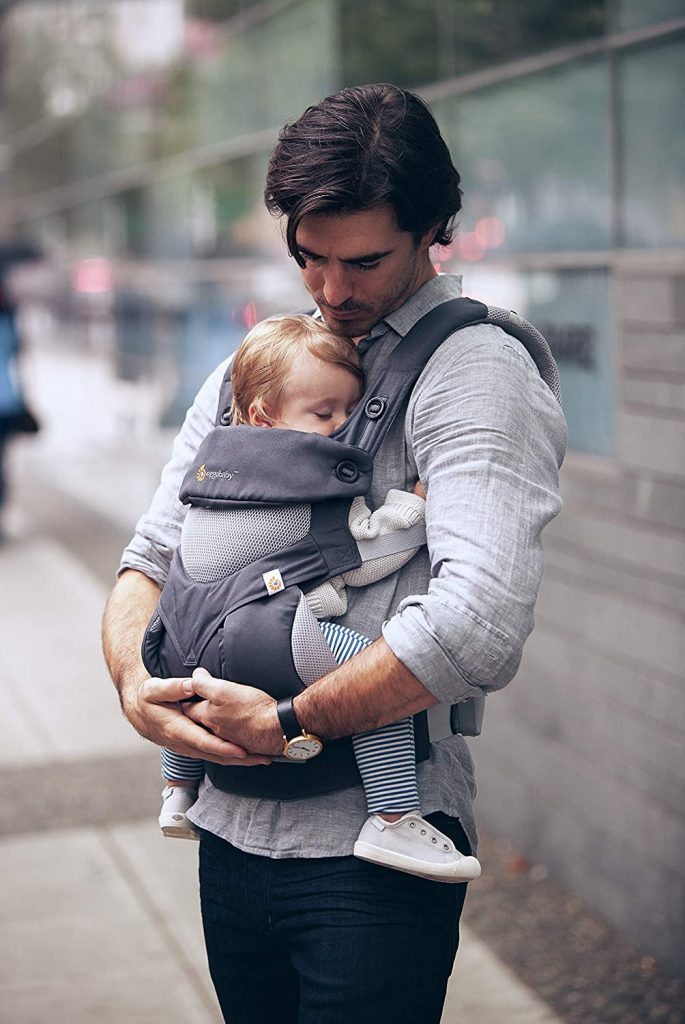 Ergobaby makes much more than just carriers, though. You can look into this company for ergonomic products designed to keep you and your baby safe and happy in other ways, too. You'll find Ergobaby make baby Sleep Bags, On the Move Sleep Bags, doll carriers, diaper bags, nursing pillows, swaddlers baby wraps, and strollers. Whether you are looking for a good sleep bag, nursing pillow, doll carriers doll carriers will love, just infant inserts for your baby carrier, the Ergobaby website is the first place you should go. You'll find more about all of the Ergobaby other products later on in this article.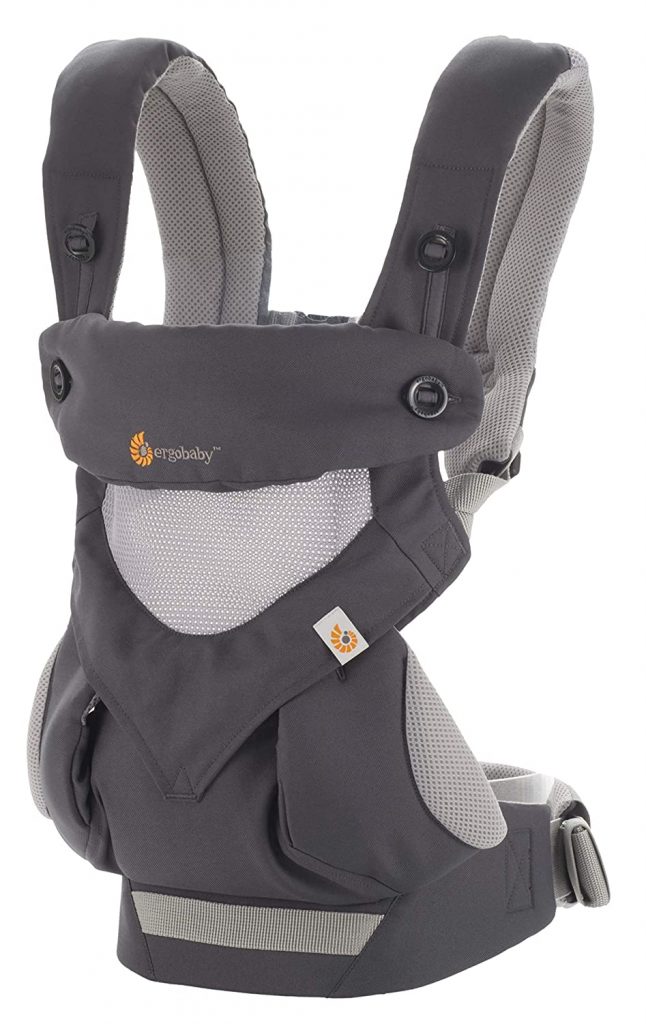 Ergo 360 Vs. Orginal 
The Ergo 360 is made of cotton and mesh, which makes it easy to wear during all seasons. This Ergobaby is warm enough for the baby when it is cold outside and the mesh allows for more breathability during the hotter months. The Ergobaby original is only made out of cotton, so while it is soft and comfortable for your baby, he or she will run the risk of sweating if you live someplace warmer. If this is your situation, you can look into another one of Ergobaby's carriers that's made almost entirely with cool air mesh.
Both the Ergo 360 and the Ergobaby original require an infant insert if you want to carry around your newborn. The infant insert needs to be used for your baby while they are between the range of 7 and 12 pounds. It also needs to remain in the Ergobaby carrier until they reach 4 months old. Infant inserts make it where your baby fits more snugly in the baby carrier. Using a carrier that's too big for the baby is dangerous and can lead to injury to a newborn. You can purchase the Easy Snug Infant Insert from Ergobaby for around $35. As far as a weight limit goes without infant inserts, both Ergobaby 360 and Original models can hold your child up until they are 45 pounds.    
One last thing to note is that the straps on the Ergobaby 360 are adjustable, while the Ergobaby original is not. This preference may be the deciding factor for whoever is wearing the baby. For example, if the carrier is going to be worn by both parents, having adjustable straps will be important if the parents are of different builds. Note that the Ergobaby 360 and the Baby Carriers Omni 360 Embrace are not the same. The Ergobaby Baby Carriers Omni 360 Embrace is a more advanced version of the Ergobaby 360. The Ergobaby Embrace also does not require the use of infant inserts.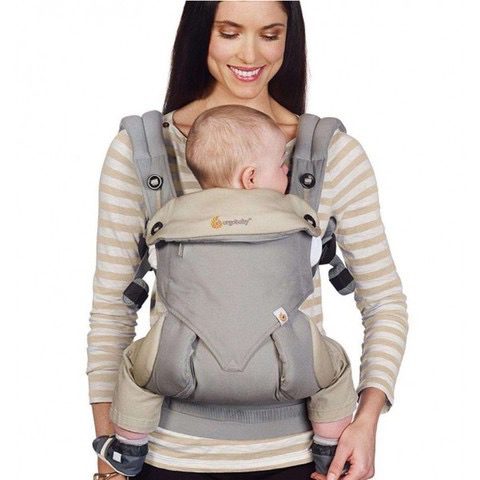 What's The Difference Between Ergobaby 360 And Original? 
The main difference between the Ergobaby 360 and the original is that the Ergobaby 360 offers more ways to wear your baby. With the Ergobaby 360, you can wear your baby front facing in, front facing out, on the hip and also on the back. With the Ergobaby original, your baby can only really be worn properly on your back to keep your infant safe and happy.  
The Ergobaby original is the least expensive option of Ergobaby carriers. All other baby carriers are going to be more expensive. This is because they will offer more features than the Ergobaby original. You can get a new Ergobaby Original for around $100.
That's something to mention here. Ergobaby products aren't known for being inexpensive. If you want one but it doesn't quite fit into your budget, you could look for pre loved carriers made by Ergobaby. The nature of baby carriers is such that babies grow out of them quickly. That means parents don't need them for very long. Finding pre loved carriers is as simple as checking out your neighborhood pages on social media or garage sales in your area. There's also a resell program through the company.
 When these two are compared, the best Ergobaby carrier out of these two is determined by the user. For those who care more about the different carrying options, then the best Ergobaby carrier is the Ergobaby 360 because there are four possible positions. If having as much storage as possible is a priority, then the best Ergobaby carrier is the Ergobaby original.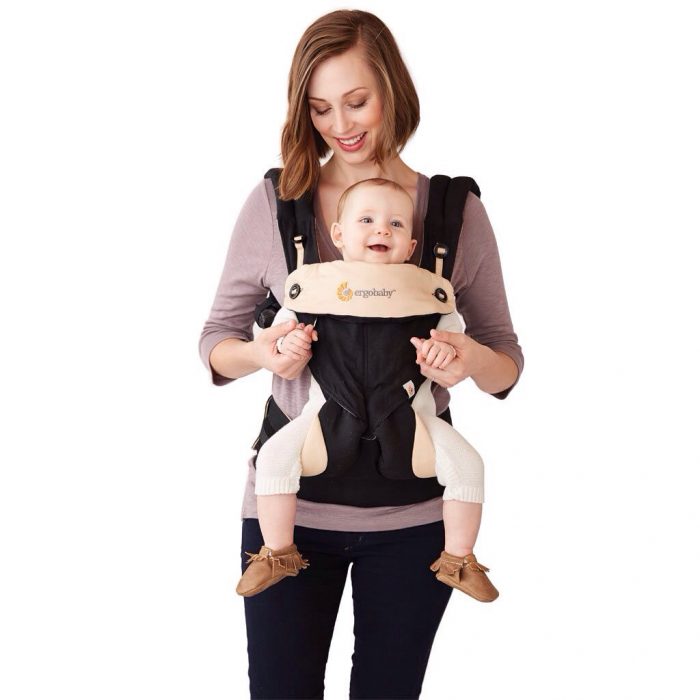 How Can You Tell A Real Ergo From A Fake?  
In order to tell a real Ergo from a fake, you have to do your research. If you are purchasing an Ergo product from an unauthorized retailer, such as a flea market or pre loved carriers on craigslist, you will run the risk of getting a fake. You need to also ensure that you compare the packaging of your purchase to the actual product inside. These two need to match up. Another tip is to pay attention to the material and fabric that it is made of. If it is flimsy or poorly made, then it is a fake. Ergo products are made with high-quality materials in order for you to safely carry your baby. 
Let's look a little more closely at how to spot a fake Ergobaby baby carrier. You need to look at the logo. There should be a darker blue color along with a teal color around the outer edge of the picture. The stitching on Ergobaby baby carriers should match the color of the fabric. The Ergobaby straps of Ergo 360, Original and other Ergobaby models should be thick with padding for extra comfort. You'll also find the Ergobaby buckles to all of the different baby carriers, Omni 360 Embrace, Original, Hip Seat, Adapt Original, and more, all have the word Stealth on the plastic.
What Ergobaby Carrier Is the best? 
The best Ergobaby carrier is going to differ from parent to parent. In order to make that decision about the best Ergobaby carrier, you have to be fully equipped with information about all the options and know exactly what your needs are. When shopping for your Ergobaby carrier, the four features that you need to take into account are ergonomics, comfort, ease of use, and functionality. So when you look at your specific lifestyle, the best should safely and ergonomically hold your baby while fitting all you need it to depending on what your life looks like. Aside from this, you can also keep in mind that based on the reviews, the best Ergobaby is the Ergo Omni 360.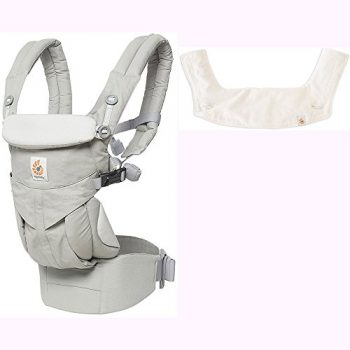 Is Ergo 360 Omni Worth It?   
Yes, the Ergo 360 Omni is worth it. Ergobaby took their 360 model and made some upgrades to it. Which is why the price went up. But with these added features, the Ergo 360 Omni is worth the money. This Ergobaby carrier comes newborn ready with one of their infant inserts included and has crossable shoulder straps. In addition to this, you can seat your baby four ways in the Ergo 360 Omni.  
Can You Wear The Ergo 360 On Your Back? 
Yes, you can wear the Ergobaby Ergo 360 on your back. You can carry your baby on your back when they are around 6 months of age. This is when they are able to support their heads on their own. You want to ensure that your baby can safely do this before transitioning them onto your back, especially because you will not directly be able to see them. You should always follow all of the guidelines with your baby carrier to keep your little one safe and happy at all times.
Can You Cross Straps On Ergo 360? 
No, you cannot cross the straps of the Ergo 360. The straps of this Ergobaby model can only be worn on each shoulder, but even with this, the Ergo 360 is still considered to be a flexible carrier. The feature to cross straps is one that was upgraded and is available on the Ergo Omni 360 carrier. The Ergobaby straps are adjustable to different lengths on the Ergo 360.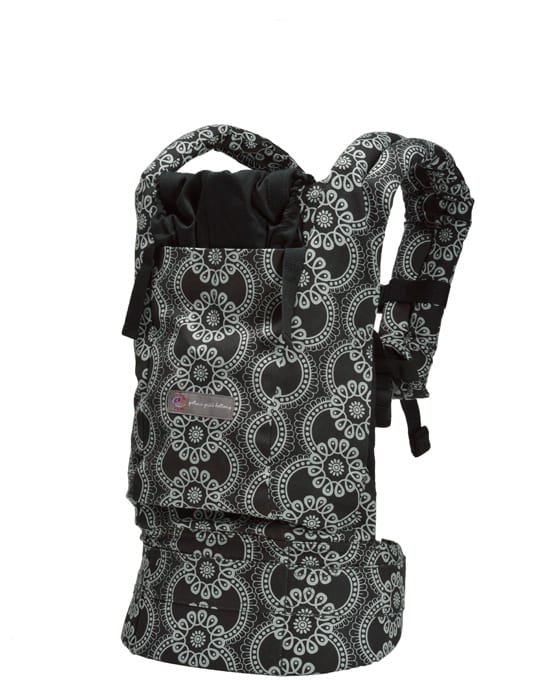 Can You Wear Ergo Original On The Back? 
Yes, you can wear the Ergo original carrier on the back. The Ergobaby back carry is one of the three wearing options. As previously stated, the back carry option should not be used until your baby is around the 6 month age range. The Ergo Original is actually meant for back wearing.
How Long Can You Use Ergo 360? 
You can use your Ergo 360 carrier until your child weighs 45 pounds. This weight is usually reached around 48 months. At this point, your child will no longer be able to fit ergonomically in the carrier. It will become unsafe for you and your child if you exceed the 45-pound weight limit. Most parents will only use their baby carriers through about 2 years old, but as long as you're staying within its limits, you're ok to keep using yours.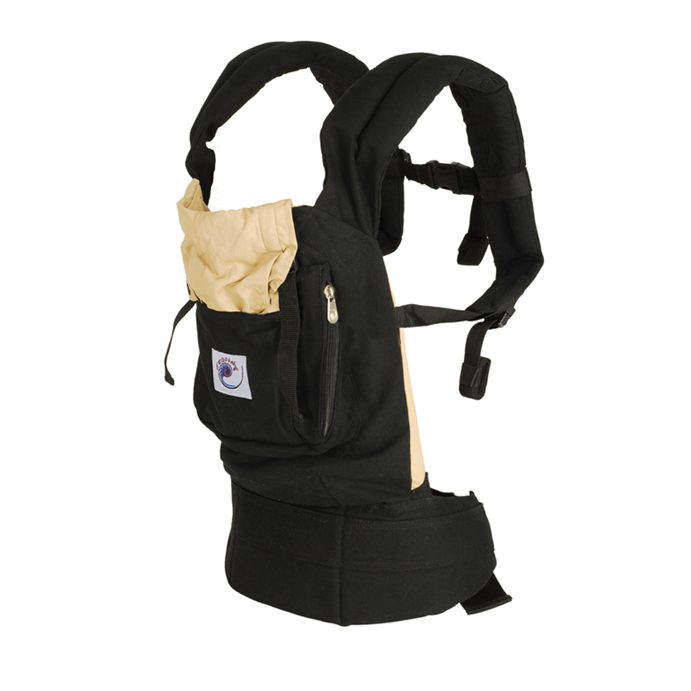 What Age Can Your Baby Go In Ergo 360? 
You can carry your baby in the Ergo 360 starting as a newborn under two conditions. An infant insert is required for your newborn and your newborn has to weigh 7 pounds or more. If these two conditions are met, then you can carry your newborn around with you. You should also wear your newborn front facing inward until they are about 5 months old. The Ergo 360 comes infant ready with one of the infant inserts included in your purchase. If you're getting one of the pre loved carriers through the Everlove by Ergobaby program and it doesn't come with the infant inserts, you can purchase infant inserts separately.
What Is The Weight Limit For The Ergo 360? 
The weight limit for the Ergo 360 is 45 pounds. Once your child surpasses this weight, it is no longer safe to carry around your child. It can become dangerous for them and for you. Adhere to the weight and measurement limits to keep your baby safe and happy while sitting in baby carriers.
What Is the Everlove by Ergobaby Program?
The Everlove by Ergobaby program is a buy back and resell program that allows you to get a little cash for your outgrown baby carriers so they can be re-homed with another family in need of them. You can send in any of your gently used baby carriers, however, the Everlove by Ergobaby program will not accept the Aura Baby Wrap. The wrap doesn't hold up the same way as the carriers do. 
This program allows parents who need to save a little money while helping the planet to purchase pre loved carriers from Ergobaby. Keep in mind, though, that The Everlove by Ergobaby program is for buying and selling pre loved carriers only.
What Other Products Does Ergobaby Produce Aside from Ergo 360 and Original?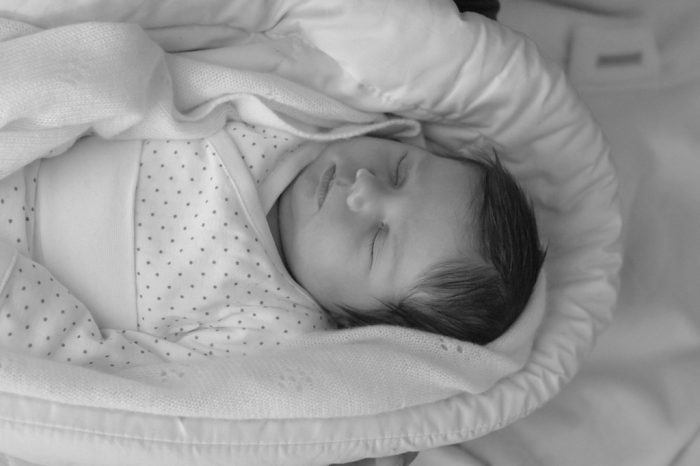 Ergobaby Sleep Bags – Sleep bags by Ergobaby are sacks that babies sleep in which keep them warm like a blanket. You can take the On the Move Sleep Bags anywhere you go. They are sleeveless and can be put on over your child's pajamas. Infants aren't supposed to sleep with blankets, so using Sleep Bags On the Move will help keep your baby warm, safe and happy at night so he or she can stay asleep. The use of a baby sleep bag is especially important if you live in a region that experiences cold temperatures at night. On the Move Sleep Bags simply zip up the front so it's still easy to change your baby at night and send them right back to sleep after.
Ergobaby Nursing Pillows – Ergobaby also produces a line of nursing pillows that have been ergonomically designed to fit around your body well and support your baby comfortably. There are a few different nursing pillows to choose from. They come in different color options so you can get a nursing pillow that appeals to your senses. Your other choice to between the regular nursing pillow and the natural curve nursing pillow design. Then, even after nursing is over, many parents continue to use their nursing pillows as a support for their babies to lean back against. 
Ergobaby Strollers – Ergobaby makes a number of strollers, also. The Metro Compact City Stroller is pretty popular amongst parents who love Ergobaby products. It's small and easy to maneuver. You can get the Metro Compact City Stroller in a few different colors, too. Another cool thing about the Metro Compact City Stroller is you can purchase the newborn kit to use it with your new baby and then stop using the kit when your child is older. It also folds up to a very small and easy to carry size so you can take your Metro Compact City Stroller anywhere without issue. The Metro Compact City Stroller was designed for urban use where you encounter crowds and small spaces.
Ergobaby Doll Carriers – Doll carriers are super cute. You can choose from an array of doll carriers so your child can carry their favorite doll or stuffy with them just the same way you carry their little brother or sister. The doll carriers come in all sorts of different colors and patterns. You can order Ergobaby Doll Carriers straight from the website for $25. You'll also find the doll carriers on other online retailer websites. Giving your child one of these doll carriers to match the one that you have gets your kiddo involved and could make them very excited about helping care for their sibling. 
Ergobaby Swaddlers Baby Wraps – Swaddlers Baby Wraps can be wrapped around young infants who still want that security of being snug. Newborns go from the warmth of the womb to out in the open world. Swaddlers Baby Wraps make it easy to secure your baby inside a warm, comfy swaddle. There are two patterns, sheep and elephant you can get the Swaddlers Baby Wraps in. Swaddlers Baby Wraps are made of 100% cotton that is super soft. You can also throw Swaddlers Baby Wraps in the washing machine to clean them. These Swaddlers Baby Wraps make the perfect gift for a friend having a baby or the perfect addition to your own baby gift registry.
Ergobaby Hip Seat – The Hip Seat by Ergobaby is actually a convertible baby carrier. You can use the Hip Seat as a traditional carrier or you can remove the upper panel and use it simply as a a support for when you are holding your baby on your hip. It literally becomes a hip seat for you to hold your baby on.
Ergobaby Diaper Bags – All new parents can use a couple of diaper bags. That's why Ergobaby also has a line of diaper bags. You'll find two different styles—backpack and traditional. The diaper bags also come in different fabrics and patterns. The company takes creating quality diaper bags just as seriously as its flagship item, the baby carrier. Diaper bags aren't going to be responsible for keeping your baby safe, however, they do need to last a long time and carry all of the essentials you'll need to care for your baby. Diaper bags that just fall apart aren't what any parent needs. Check out the Ergobaby Diaper Bags on their website.
Ergobaby Adapt Original – The Adapt original baby carrier is a version of the original Erbobaby carrier that has been adapted to fit the needs of modern parents. It has a storage pocket, can be adapted for different ages of babies, and can be bought as the Adapt Original Cool Air Mesh. The true Adapt Original can be purchased in Galaxy Blue, Pearl Grey, and Black.
Baby Carriers Omni 360 Embrace –  If you want everything Ergobaby has to offer all wrapped up in one product, you want one of the Baby Carriers Omni 360 Embrace. This should be the only carrier you'll need. You can put your baby in any position you want, on any side of your body. The Baby Carriers Omni 360 Embrace can even be used with newborns without any infant inserts. What's cool about that? One it's more convenient, and two you don't have spend additional money to purchase the infant inserts. Baby Carriers Omni 360 Embrace are a bit more expensive than some of the other Ergobaby carriers, but it's because you get so much more with Baby Carriers Omni 360 Embrace.
Ergobaby Bag Bundle – Here's another cool idea from Ergobaby. You can purchase a bag bundle. For instance, you can do a diaper bag bundle. You'll choose a baby carrier, a teething pad, and a diaper bag and bundle them to get a 20% discount on the Ergobaby website. You can also do an On the Move Sleep Bag bundle. For these, you can choose two On the Move Sleep Bags to get a bag bundle discount. The same can be done with the regular baby Sleep Bags. Choose each baby sleep bag and combine them for your bag bundle price. Then you can have babies that are safe and happy while you get to save money.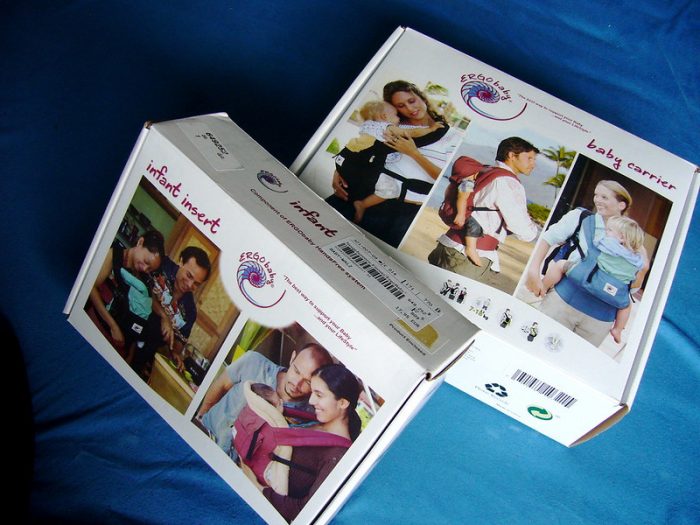 You can also bundle with other Ergobaby products. You can bundle nursing pillows, swaddlers baby wraps, different carriers, and more.
Disclaimer: FamilyHype.com (Family Hype & FamilyHype) is a participant in the Amazon Services LLC Associates Program, an affiliate advertising program designed to provide a means for sites to earn advertising fees by advertising and linking to Amazon.com.
Last Updated on May 23, 2021 by Marie Miguel
DISCLAIMER
(IMPORTANT)
: This information (including all text, images, audio, or other formats on FamilyHype.com) is not intended to be a substitute for informed professional advice, diagnosis, endorsement or treatment. You should not take any action or avoid taking action without consulting a qualified professional. Always seek the advice of your physician or other qualified health provider with any questions about medical conditions. Do not disregard professional medical advice or delay seeking advice or treatment because of something you have read here a FamilyHype.com.