Are you looking for a doll that looks like a baby or a toddler? There are a few different options out there for getting baby dolls that look like your kid, depending on how realistic you want the doll to be and your set price range. Some doll options are better for playing with and have many clothes and accessories designed that go with them, while others more closely mimic real babies and toddlers in size, appearance, age, and design.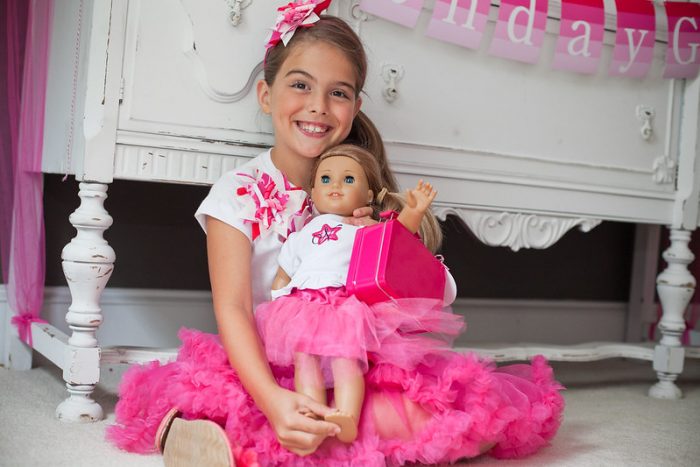 You might wonder what the benefit of getting one similar-looking to your kid is. Well, with look-alike dolls, for a little more money, you can have a doll resembling. Look alike dolls are great for some kids because they'll be able to play with a doll that looks like them. While doll companies have dolls that look similar, look-alike dolls typically allow a lot of kids to get into the spirit of play. Lookalike dolls oftentimes wear the same clothes as regular dolls, so you don't have to get some new clothes for your look-alike doll if you don't want to.
With the many options you can find look-alike dolls online and in different toy stores, it can be challenging to know where to begin looking. To provide you with a better idea of what's latest in the market today, we put up a list of the most realistic-looking dolls on Amazon, and we included a brief product description for each. If you continue reading, you will also learn more about the different types of dolls and many FAQs.
Now that you've learned a little bit about it, here are some options you can consider:
Dolls Looking Like Real Children
Yesteria Lifelike Reborn Dolls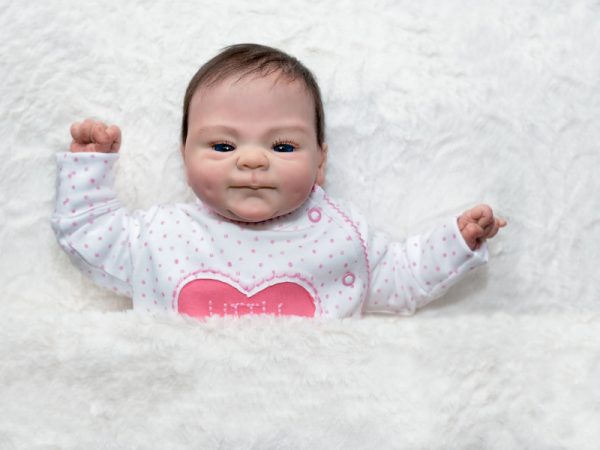 The 22-inch head-to-foot reborn baby doll is made from high-quality materials such as soft simulation silicone vinyl and cotton. It looks and feels more or less the same as a real baby and it comes with 2 sets of cute baby outfit.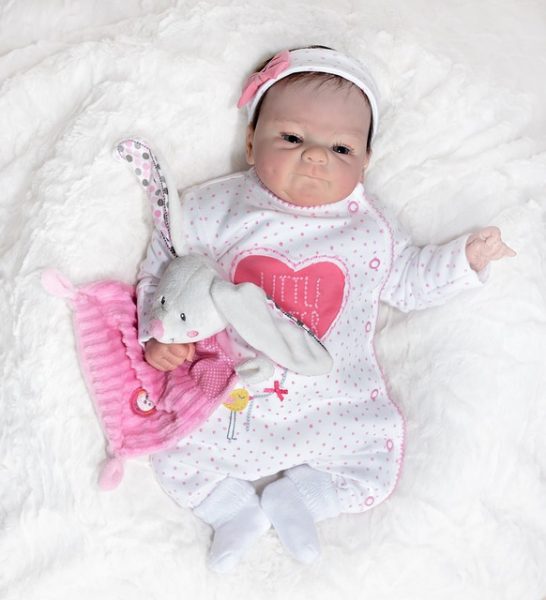 iCradle

 Dolls For Ages 3+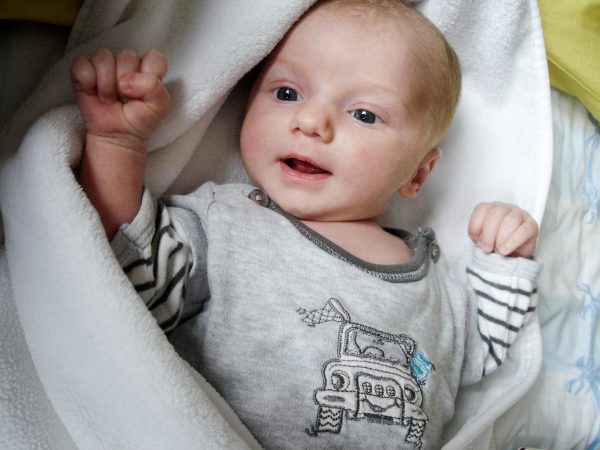 The baby doll from iCradle is made of vinyl and silicone, it is also handmade and comes with stylish baby clothes. It is painted with Taiwan Acrylic and synthetic wig is also applied to the head to mimic a real baby.
TERABITHIA Lifelike Collectible Dolls
The 22-inch doll from Terabithia is uniquely designed and it comes with fancy outfits. It has manually implanted high quality mohair which your child can enjoy washing.
Reborn Baby Dolls Lucy, Realistic Girl Doll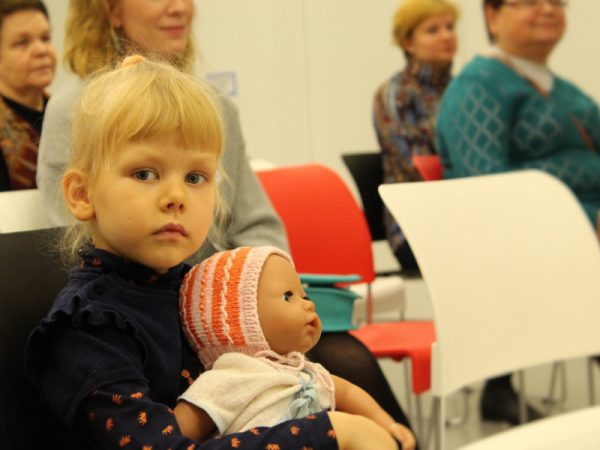 The Baby Lucy can be a wonderful collection or present for your little one. It is made with non-toxic materials and it comes with a pacifier, bottle, and a matching hat and onesie.
American Girl Dolls
For girls who prefer playing with dolls and want to be able to collect clothing, accessories, and other toys to go with it, an American Girl product is a great choice. American Girl offers a line of pre-made dolls which come in a variety of skin tones and hair colors, called Truly Me dolls. They also offer the option of custom dolls, known as Create Your Own dolls, where you can choose which hair color, skin tone, and facial feature combination you'd want the doll to have.
The American Girl Truly Me dolls are a great way for a child to create a doll that they will enjoy. You can choose from several expressions, complexions, and practically unlimited options. There are practically unlimited hairstyles when it comes to these truly me dolls.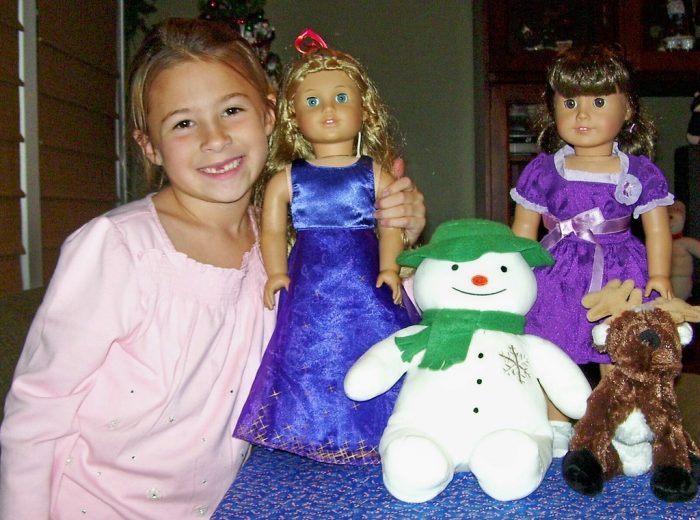 American Girl does offer collectible dolls but you can get a doll as well with your child's face, or choose one with different hairstyles to create a fun experience. American girl dolls can be a child's best friend, and they can be something that can bring your child an amazing experience. With dolls that resemble your kids, you'll be able to get clothes your kid wants to put on the doll, and other fun collectibles to enhance the experience.
The classic American Girl dolls are designed to be more similar to toddlers in terms of age and are typically 18 inches tall. They also offer a line of dolls designed to look like infants, called Bitty Baby Dolls, but these dolls are not fully customizable and only come in about six skin tone and hair color combinations. The Bitty Baby might be great if your child wants a custom doll that looks different from the ones that they already have. With a custom one, you will have to spend a little more money than you would on a typical Bitty Baby, but that's to take into account the customization that goes into it.
A Create Your Own American Girl doll currently costs $200 and includes an outfit, an accessory set, a personalized keepsake, and a tee shirt along with the doll. A Truly Me American Girl doll currently costs $110 and includes an outfit and a keepsake. A Bitty Baby Doll costs $60 and just includes an outfit.
Other Dolls Which Look Like Real Kids
Portrait Dolls
If you want a custom version, then these porcelain dolls might be great for you. Portrait dolls are similar to composition dolls but made of a different composite.  While these porcelain dolls are hyper-realistic, they actually seem real.
You can choose from several expressions in some cases, and many different hairstyles to create a doll you will love. While there are plenty of hairstyles to create with these, usually they're limited because they are fragile. They oftentimes come with many different expressions three complexions mostly, and different characteristics including eyes and the sort.
You can get doll clothes for these dolls, and these look-alike dolls offer a much deeper and more custom doll experience.  However, they are very fragile and are different from fabric dolls. With look-alike dolls like this, usually you want to have these for decoration since they can be fragile and expensive.
If you want look-alike dolls that look almost real, then this is the option for you. However, a handmade portrait doll is much more expensive than An American Girl doll or other types of dolls, so keep it in mind if you choose to buy one.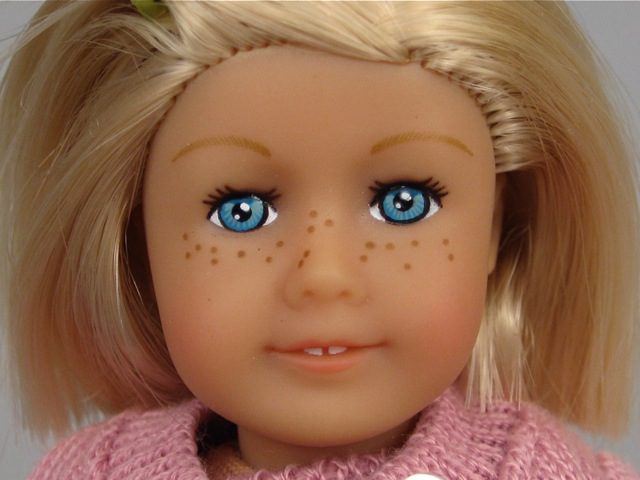 Reborn Dolls
For a truly realistic doll, reborn dolls are a better choice. There is no one company that dominates the market of reborn dolls, but rather artists who work on a more individual, custom basis to create these ultra-real-looking dolls.
Although sometimes children do play with reborn dolls, they often also are destined for adults who want one resembling their kid or one they have lost or are unable to have, in part due to the highly custom nature and the higher price point. They also are often more fragile than American Girl dolls.
A reborn doll may range in price from $300-$1,000 or more, depending on the artist's experience, the materials they use, exactly how customized the doll is, and if their art is hand painted. In the case of Truly Me American Girl dolls, some artists offer pre-made reborn dolls where they may just add small touches of customization too, which may be cheaper.
Reborn dolls are those which are very real but aren't fragile such as portraits and other types.  This, in a lot of cases, helps women cope with the loss of their little ones. This is usually not purchased unless the person needs it. However, they are quite beautiful and definitely a unique choice.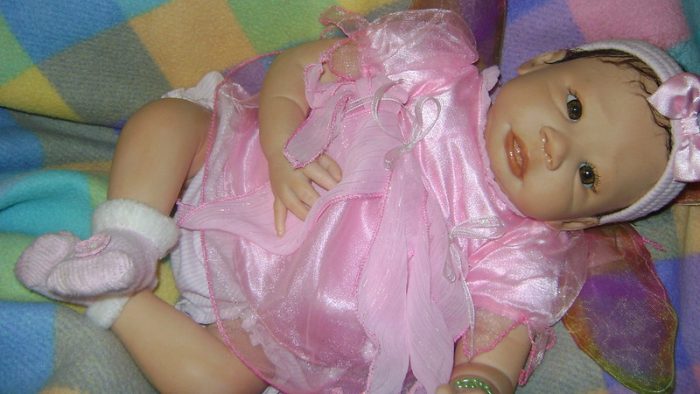 Dolls Which Look Like A Real Infant
Besides these two primary options, there are many other customizable options out there. There are also some products that come in a very wide variety of skin tones, hair colors, and features that allow you to choose a baby doll that looks like your child.
Until 2016, the company My Twinn offered a similar service to American Girl, with fully customizable dolls, but the company no longer sells these dolls. But a variety of their dolls can be found online slightly used, sometimes at lower price points.
Other brands like Cabbage Patch offer a variety of baby dolls, most of which resemble infants, and often come in many different skin tones. They also offer a line of hand stitched dolls that have a much wider range of appearances but are not so realistic. These hand-stitched dolls range from about $200-$300 dollars.
Some stores with many available toys, like Target, offer American Girl look-alikes, like the Our Generation dolls. These dolls do not usually come in as many options, but you still may find one similar to your little one. They are also significantly cheaper than American Girl dolls, ranging from about $20-$30.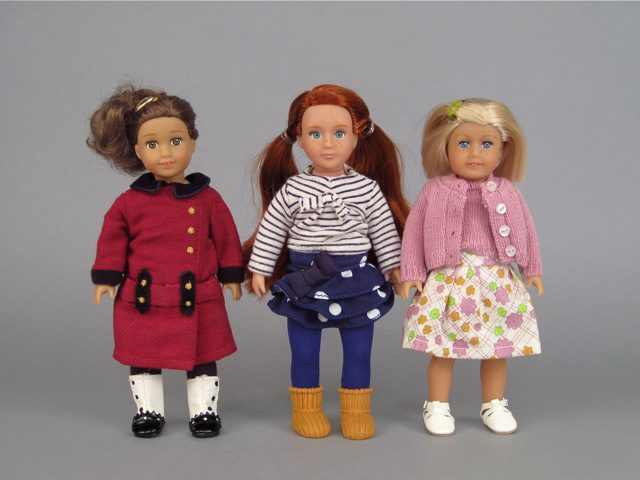 Frequently Asked Questions (FAQs)
How Do You Take Care Of Dolls That Look Like Real?
What Are The Realistic Dolls Called?
Realistic baby dolls are also known as reborn baby dolls. Although younger children can play with these types of dolls, these are mostly made for mothers who have lost their babies. Some companies such as Custom Doll Baby offer handmade dolls where they can choose from seven expressions, three complexions, accessories they want to add, and how they want their child to be dressed.
What Is Special About Gotz Dolls?
Which Lifelike Baby Doll Is Best?
Which Reborn Doll Is Most Realistic?
What Is The Difference Between Reborn And Silicone Babies?
Why Do Adults Play With Reborn Dolls?
How Does A Silicone Doll Feel?
What Does A Vinyl Reborn Feel Similar To?
How Long Do Reborn Dolls Last?
Can I Get A Doll Which Looks Like My Kid?
What Are Fake Ones Called?
Can Reborn Dolls Get Wet?
Why Is My Reborn Turning Blue?
Can Reborn Dolls Help Mental Health?
Last Updated on May 11, 2023 by Bernadine Racoma
DISCLAIMER
(IMPORTANT)
: This information (including all text, images, audio, or other formats on FamilyHype.com) is not intended to be a substitute for informed professional advice, diagnosis, endorsement or treatment. You should not take any action or avoid taking action without consulting a qualified professional. Always seek the advice of your physician or other qualified health provider with any questions about medical conditions. Do not disregard professional medical advice or delay seeking advice or treatment because of something you have read here a FamilyHype.com.