Saving money is something that should be taught at an early age for a good reason. Children's spending habits can be influenced at an early age, and piggy banks are a fun way to save money. Think about it, when it was time to empty it out, your eyes would light up knowing you had like twenty dollars in the piggy bank. It's so much fun, and if you're looking for an excellent way to make sure your child understands this concept, then let these piggy banks help. Here are the best piggy banks on the market that allow for children to learn this helpful concept, and in turn, be able to create a better, more rewarding result for their savings from this.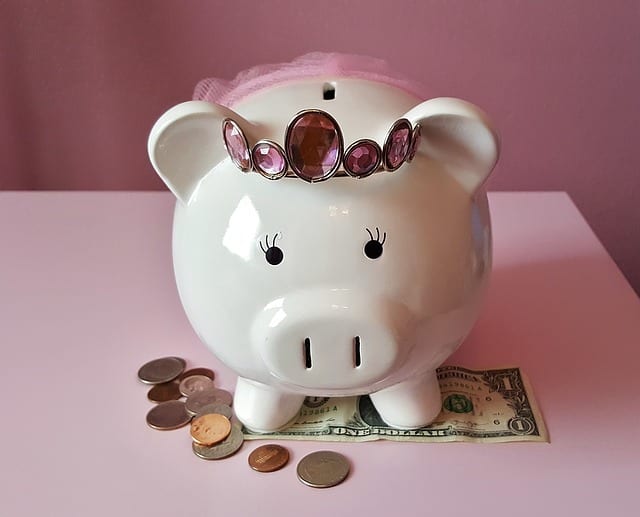 Matney Stealing Coin Box
Okay, this one is fun and super cute. It's mostly used for coins, so dollar bills may not work as well with this. What you do, is you put a coin on the pad that's on top, and from there, it will activate Matney the cat, who will come out to say hello, and it will reach out to that little pad and slide it into there. It's a gimmick, and it's silly, but let's be honest, gimmicks are the way people do things these days, and they work.
Husan Electronic Piggy Bank
This one has two areas for coins and cash. Instead of hammering it or uncorking it to open it, the way to open this is via a code that kids put in so they can unlock the door. Luckily, if you're unsure of what the code is, or they forget, you can reset it by taking out and then putting the batteries again. It makes them feel like they're using a safe to hold their money and a way for them to keep everything neatly secured in one place.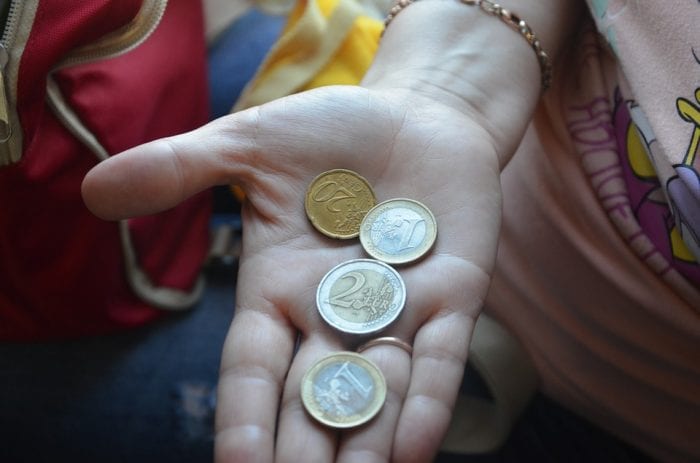 Quirky Portfolio Smart Piggy Bank
It is probably one of the coolest piggy banks because it is high-tech. When you put money into the stomach, it actually will count it immediately and synchs it up with an app that kids can use to track both the savings and the balance. That means your child will learn how to save their money with this. The savings are called Porkfolio, and it allows for security measures to be put in if someone tries to open or move the piggy bank. It's the smartest piggy bank you can get for a reasonable price, so if you're on a budget, this is a great option.
Burton And Burton Pink And Cheese Green Circles
While this doesn't come with gimmicks like the others, it's really pretty, and it can be used to accessorize a room. It's made from ceramic materials and is in the shape of a traditional piggy bank, but with pink and green circles. It's simple but super cute. It also comes with a dry erase marker that children can use to personalize their piggy bank, or parents can by writing the name on the side of this. It also comes with a green bow that matches the circles, making it a charming bank that's good for younger kids who don't' need all the gimmicks to be entertained by this.
Digital Coin Savings Jar
In the digital age, even the best piggy banks for kids have started to catch up with this. It comes with a display that's LCD that keeps track of all the money that's in there. When the kids take their money out, they turn the lid, creating an easy to remove design, and it's a great piggy bank for kids of all ages, especially when teaching how to save money. It accepts all US coins, and with just a couple of AAA batteries, you can start this. It is a tube design, made to hold a lot of coinage, and it can help your child save a lot in one place. It's a great way to save money and learn about all of the different parts of money, making it a great bank for children to learn about currency, and also how to keep track of the money that they save as well.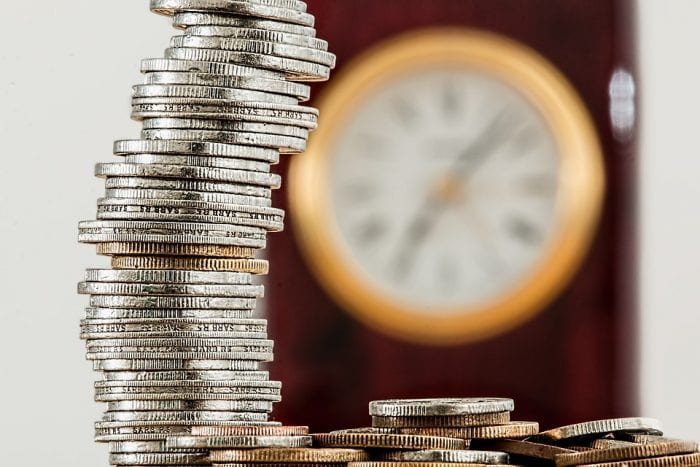 Digi Piggy Coin Counting Bank
Now, if you want the digital elements, but you don't' want a tube design, and instead prefer the traditional piggy option, then the Digi-Piggy is perfect for you. With the LCD screen on the snout, you can find out how much is currently in the bank, and as children despot the money, they can watch it grow. Plus, there is a clear bottom half so that children can fully see what they're saving, and the sheer amount they have. It's a ton of fun!
MoonJar Classic Moneybox
It is a good one to teach budgeting concepts, something that children typically don't even realize they need to do. It comes with three chambers, labeled spend, save, and share, and it's bound with a rubber band, and then separated when it comes time to put money in, deposit, or even donate the money to others, so if your child wants to donate money to a cause, they can. If they want to buy something, they can look in the spend category and use it. That way, they're learning not to dip into savings, which is a great teaching concept that some kids, and even some adults, need to learn to use.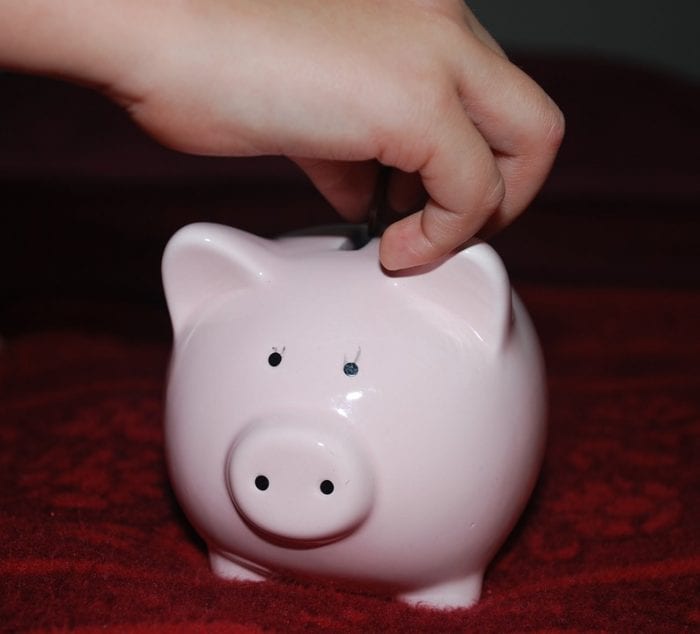 A piggy bank is really good for children to learn about money and money concepts. In this day and age, where lots of people screw themselves over because they didn't learn these concepts early on, it's very important to consider these piggy bank options that come with this. In turn, you'll be able to build a better savings tool for your children to use, and not only that, children can learn that saving and budgeting their money is how they get items in life later on and builds and independence as well.
FAQs On Best Piggy Banks For Kids
First, grab a butter knife and slide the knife into the coin slot. Tilt the piggy bank upside down for a more comfortable and easy position.
Best Piggy Banks For Kids Other Resources
https://www.scarymommy.com/spotted/piggy-banks/
https://www.fatherly.com/gear/best-piggy-banks-kids/
https://www.thebump.com/a/piggy-banks-for-kids
Last Updated on April 9, 2021 by Marie Miguel
DISCLAIMER
(IMPORTANT)
: This information (including all text, images, audio, or other formats on FamilyHype.com) is not intended to be a substitute for informed professional advice, diagnosis, endorsement or treatment. You should not take any action or avoid taking action without consulting a qualified professional. Always seek the advice of your physician or other qualified health provider with any questions about medical conditions. Do not disregard professional medical advice or delay seeking advice or treatment because of something you have read here a FamilyHype.com.