Being around doctors is not unusual for your kid. When you gave birth, a doctor was there to ensure your kid is in good health. Once you leave the hospital, you will bring your kid back to the pediatrician for a check-up. You will also be given a list of things "dates" or "ages" when your child needs to be back to the doctor for a check-up.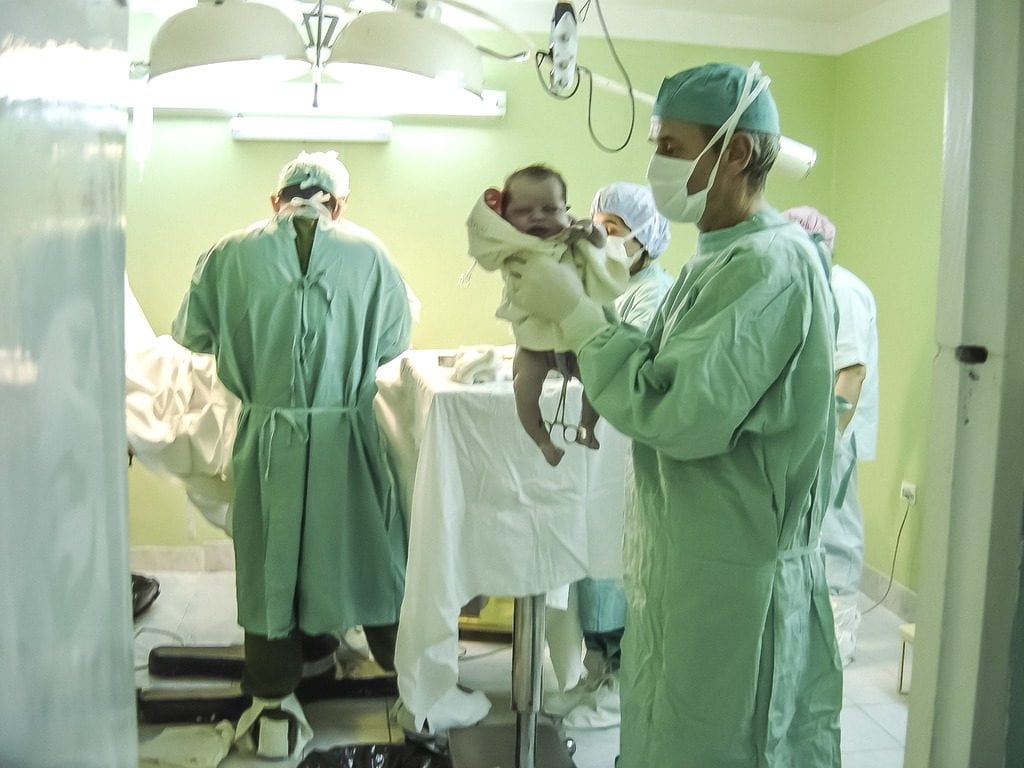 So, it is no surprise that your kid will be attracted to the field of medicine. It may well be a dream come true for most parents. If your kid is showing interest in being a doctor, why not encourage him or her by getting your kid a doctor's kit to play with!
What should you look for in a kids doctor kit? Here are some points to remember.
A Complete Kids Doctor Kit
The numerous trips to the doctor will make your child be an "expert" on doctors' tools. So, you will want to get a kids doctor kit that is as complete as possible.
An example is the "Learning Resources Pretend and Play Doctor Set" is a good example. This kit, available at Target, has most of the items that your child would have seen at every visit to the doctor. This kit includes 18 items. It consists of a stethoscope, cell phone, forceps, two bandages, eyeglasses, nametag, scalpel, thermometer, tweezers, blood pressure cuff, scissors, reflex hammer, bedpan, otoscope and dental mirror. A bonus to this set is that the cellphone and the stethoscope make realistic sounds. Make sure you have 2 AAA batteries ready to hear these sounds!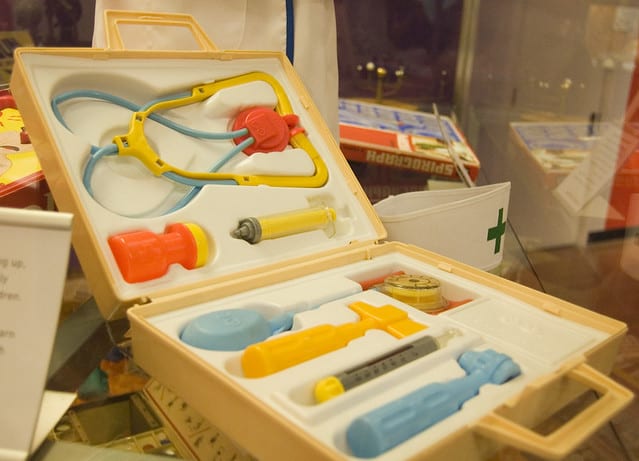 A Kids Doctor Kit That Is A Lot Of Fun!
Yes, you want to bring your kid to the path of being a doctor. However, you also want your kid to have fun! So, finding a kids doctor kit that will let your kid have lots of fun is a good goal.
Try the "Durable Kids Doctor Kit With Electronic Stethoscope." This set includes 12 medical doctor's equipment and is packed in a sturdy gift case. The kit consists of a thermometer, syringe, reflex hammer, blood pressure monitor, hand mirror, otoscope, band-aids, scissors, eyeglasses, electronic stethoscope electronic telephone, and of course, a doctor's bag! The cellphone makes several exciting sounds. The stethoscope, too, produces real-life heartbeat and coughing sounds! This can be very fun and exciting for your child!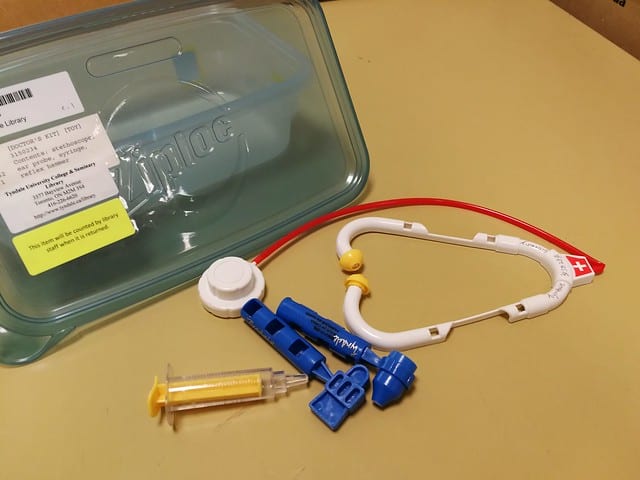 A Safe Kids Doctor Kit
Of course, you would want your child to play with toys that will not cause him or her any harm. You need to get a set that would be safe for your child. A toy that would keep him from being injured or getting sick from playing with the doctor's kit.
The "Magicfly Kids Doctor Kit" is an excellent example of a toy safe for your child. It is made of eco-friendly material. It also has smooth surfaces so that the toy will not scratch or cut your child. The set includes a stethoscope, injection, and medical case in cute colors to keep your child entertained and safe.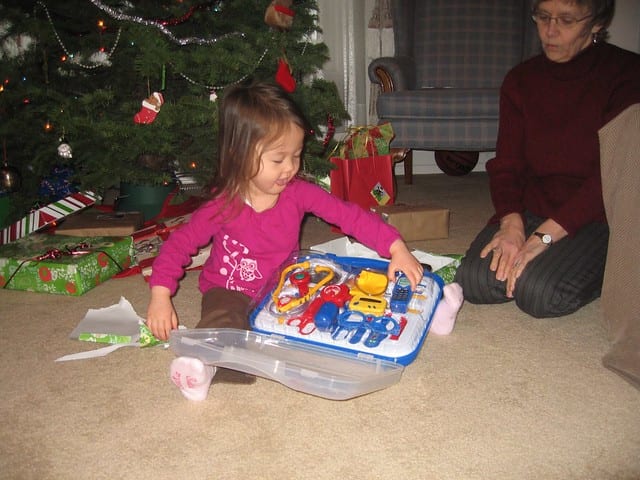 There are a lot of toys you can choose from. Make sure that your child would have a great time playing pretend and staying safe. Make sure you research the materials the toys have and that they are safe for kids. Get a complete set and inspire your child to feel and be the doctor you would dream for your kid to be.
FAQ
What exactly is a doctor kit?
A doctor kit is a set of toys for kids that will let them pretend play creatively and enhance their imagination as if they are in the medical world. This includes pieces used to pretend play as nurse, doctor, or any medical worker.
What are the benefits of playing with doctor kits?
One of the benefits of playing with doctor kits is that the child will learn to socialize with other kids their age. It will also develop their creative minds because they will try to mimic how they perceive the work of medical workers.
Do doctor kits promote social and cooperative playtime?
Yes, doctor kits positively promote social and cooperative playtime. With the doctor-patient dynamic, it helps them feel empathy towards children and those others that needs medical attention.
What kind of safety precautions should I take when my child plays with doctor kits?
Doctor kits are very safe to play with your kids. But younger kids may need extra supervision, especially if there are smaller toy parts that they can swallow.
What other types of imaginative playtime give the same kind of benefits and knowledge as doctor kits?
Other playsets can enhance the imagination of kids, just like doctor kits. You may also let them play with teacher kits, firefighting toys, lawyer customs, and other sets, which made them imagine and mimic other careers they see around them.
Last Updated on June 25, 2022 by Jejomar Contawe
DISCLAIMER
(IMPORTANT)
: This information (including all text, images, audio, or other formats on FamilyHype.com) is not intended to be a substitute for informed professional advice, diagnosis, endorsement or treatment. You should not take any action or avoid taking action without consulting a qualified professional. Always seek the advice of your physician or other qualified health provider with any questions about medical conditions. Do not disregard professional medical advice or delay seeking advice or treatment because of something you have read here a FamilyHype.com.