Educational miniatures are quite popular, since they're eco-friendly educational miniatures great for mental aerobics, and they're popular wooden toys that have been around for 40 years. Maple Landmark toys were first introduced in 1979 in Middlebury, Vermont, and among other local companies that focus on sustainable toys and is a company that values lumbar and forest and is part of the USA natural resources recycling foundation. It's a great natural toy company in Middlebury, Vermont, and they are able to produce products that you'll love to check out. Here's to making eco-friendly educational wooden miniatures and games from Maple Landmark to consider for your child.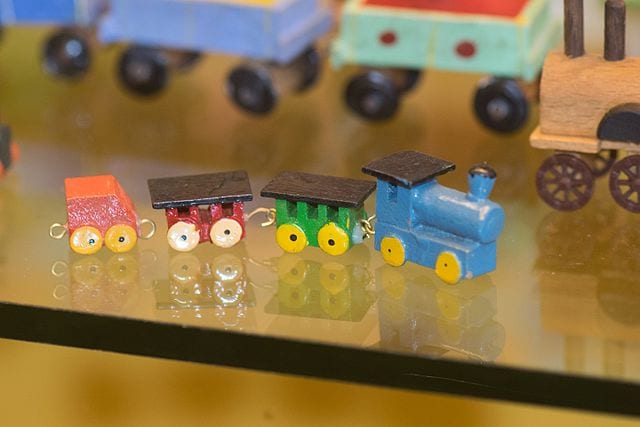 NameTrains Wooden Runway System
This one is a classic train system that has a beautiful set of train cars that spell out a child's name.  You can get these personalized for kids, and it comes with the tracks, the cars itself, and other cool accessories that children will love. If your child is a big fan of trains, this is something you might want to check out and consider for your child.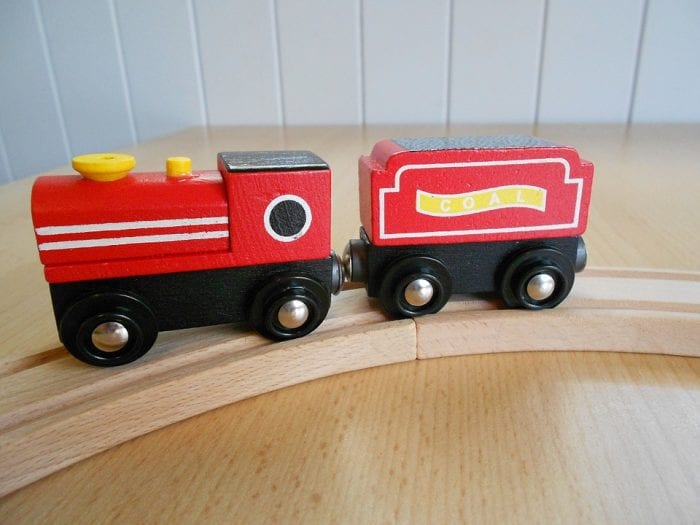 Montgomery's Schoolhouse
This miniature is a wooden schoolhouse set that's super cute that comes with wooden miniatures, a rattle, some building blocks, and other small trucks and trains.  As a result, these are perfect for toddlers because the pieces aren't super big, and they also involve a lot of cool features that can be great for room décor too. Not only are they handcrafted and painted to look like trucks, trains, and cars, it is the perfect little addition to any room that you want.
The Schoolhouse Naturals Building Blocks
These are fundamental building blocks that have a handcrafted sustainable feel to it. They're from hardwood maple, and they feel pleasant to touch. These building block sets are sanded so that they're smooth as silk, so it's suitable for children as well. All of the graphics are laser engraved, too, so you don't need to worry about it harming the teeth. These block sets are great for young children who want to put small items in their mouths, and these building blocks allow them to put this all together effortlessly.
Schoolhouse Naturals Teethers
This one is essentially a natural maple teether.  You may not consider a teether made of maple wood, but this is something that a lot of parents like, because it's safer than the plastic ones, and it doesn't contain harsh chemicals.  If you find time to look for a miniature for a child that is still teething about like you do with a close menu, you'll be able to try this one, and it's pretty good for babies that like to put stuff in their mouths.
Have More Fun With Shapes Schoolhouse Naturals
Shapes are fun, right?  Well, you can now have more fun with shapes with this set. It's a system where you take the shaped blocks ad you put them in the holes of the corresponding forms. This one is perfect for infants and toddlers that are starting to learn about shapes as it's made in a responsible and sensible manner, and it does help to not only entertain them, but it's the ideal way to build cognitive development too, so you're bringing a fun little set that they will enjoy. It's something that children who love Maple Landmark miniatures will enjoy using again and again. Plus, their materials are safe, all-natural maple wood, and they look good and also feel great within the hands, so your child will love everything about this, and you'll be glad that you got this for them, that's for sure.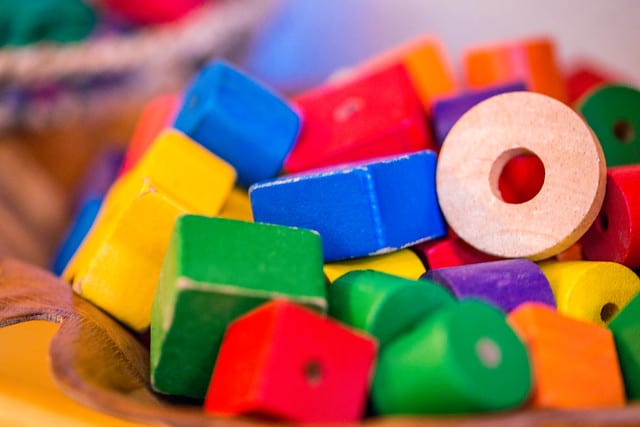 The Wooden Brain Teasers – suited for older children
Brain teasers are suitable for children who are a little bit older.  It is a natural wooden set, and it also showcases that even Maple Landmark miniatures are ideal for older kids. Brain teasers involve tangrams, cubes, and even the pharaoh's pyramid, which is a great way to develop both spacial, along with problem-solving skills, and it will help keep the brain beautiful and agile. If you're buying a small stocking stuffer for children during Christmastime, this is a great one for you to try out.
Cribbage Board
Cribbage is a fun little game that your children will enjoy, and Maple Landmark has a wooden board set that feels natural, with pegs that fit right in. It comes with multiple layouts and designs that children will spend hours learning, and each board that you buy comes with different playing instructions along with pegs. If you do need more pegs, you can also contact a shop for more.
My First Train – A classic toy perfect for children
This classic train can operate perfectly for children that want to have fun learning about them outside of Instagram or social media in general. It is an elementary train set, and it rights comes with four cars that easily connect easily using a ball and socket hitching system, which is best even for little hands. Your child can pull or push this classic train if they feel that's good. All of the wood that's there is locally sourced, harvested for sustainability, with engraved details on the solid maple. All of the cars are naturally connected, and it's over 2 feet long! Each one is about 5 inches high, and it also comes with a stick that you can put over the front ball to tow the train fully. It's the perfect fone for imaginative play, and you can pair this with the Montgomery schoolhouse railway to bring a lot more fun to the table, and from there, make everything even better for the child. This one teaches them necessary motor skills, and if your child is fascinated by trains – not American Girl Dolls – this is the perfect one for them to try out.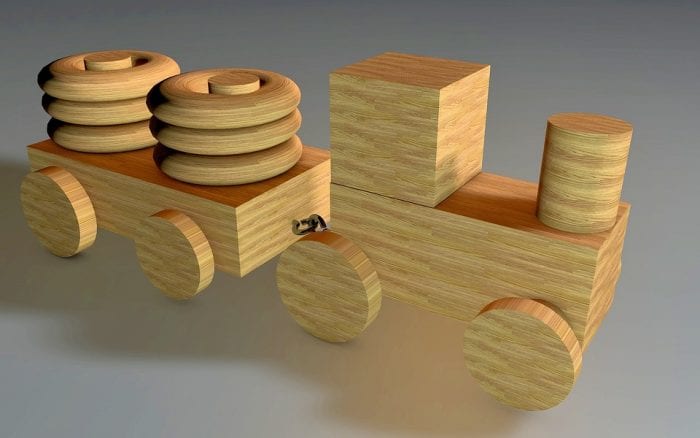 Maple Landmark is known for these natural wooden miniatures, and the cool thing about this company is that they have miniatures for all ages here, so you'll be able to get your child some fantastic miniatures that they will love, and ones that they will use. As responsible parents, this is important because you want to take pride on shopping for something that supports mental aerobics and other guaranteed life practices, and this is the perfect set of miniatures that your child will enjoy using, and you'll be able to have fun with these different wooden product sets, no matter what toy you do buy.
Frequently Asked Questions
What are the top Maple Landmark toys?
Some of the best Maple Landmark wooden product toys are:
Name Train Engine & Caboose Set, with the Fire Truck

Noah's Ark Memory Tiles

My Activity Clock

Peace Sign-Shaped Maple Teether

Shape Sorter Round Cage or Shape Sorter Bench

ABC Blocks

The Dinosaur Shaped Jigsaw Puzzle
Are Maple Landmark toys expensive?
No, Maple Landmark toys, games, and gifts are not too expensive. They cost almost as much as plastic toys but have superior quality.
Can I get Maple Landmark toys for my 1-year-old?
Yes, you can. Some toys like teethers and name trains are ideal for them.
Can I get Maple Landmark toys for my 5-year-old?
Yes, you can give these toys, games, and gifts to your 5-year-old. You may give your creative child memory tiles, wooden clocks, and puzzles.
How much are the top Maple Landmark toys?
These toys, games, and gifts cost $5-$50.
How can I clean my child's Maple Landmark toys?
You may wipe the eco-friendly educational wooden toys and games on a Friday night with a damp cloth. Then, dry it afterward.
Should I soak Maple Landmark toys in the water?
No, you should not let your creative child do that. Wood expands when you soak it in water.
Can I oil Maple Landmark toys that have no finish?
Yes, you can oil them. It's one way to keep these award-winning toys looking brand-new.
What oil can I use for the Maple Landmark toys?
You and your creative child can employ mineral oil for the eco-friendly educational wood products and games.
Is it okay to sand Maple Landmark toys?
Yes, it is okay to sand Maple Landmark toys. That is especially true if it has a natural finish.
Which wood is best for toys?

Are wooden toys safe for babies?

Do wooden toys last longer?

Why are wooden toys expensive?

Are wooden toys better then plastic?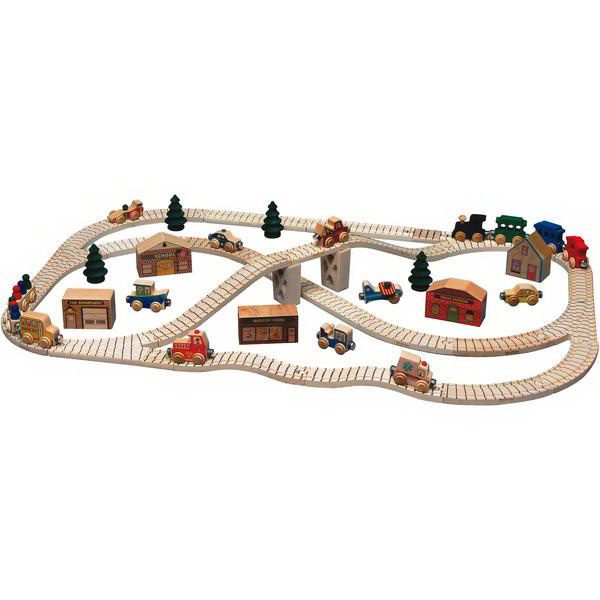 Last Updated on April 13, 2023 by Patrick Magtaan
DISCLAIMER
(IMPORTANT)
: This information (including all text, images, audio, or other formats on FamilyHype.com) is not intended to be a substitute for informed professional advice, diagnosis, endorsement or treatment. You should not take any action or avoid taking action without consulting a qualified professional. Always seek the advice of your physician or other qualified health provider with any questions about medical conditions. Do not disregard professional medical advice or delay seeking advice or treatment because of something you have read here a FamilyHype.com.