The Avigo Ram 3500 Fire Truck For Your Kid. It makes a good present. They will love this!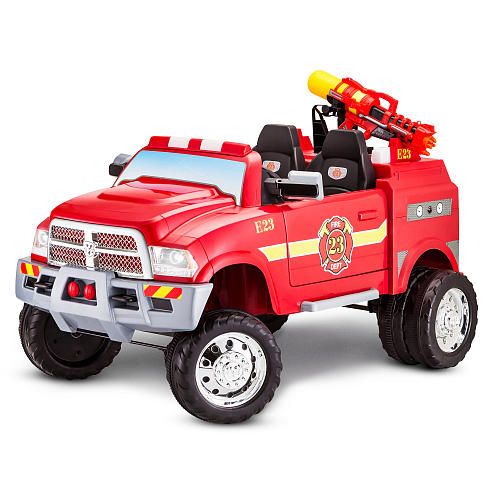 It can be a struggle for parents to look for the perfect present when a special occasion approaches because there are too many options to choose from, not to mention the child's ever-changing rights of preferences.
In this article, we will be discussing the comprehensive review of the Avigo ram 3500 fire truck. If you read further, you will also find essential information to help you find the best present for your child.
What Should You Buy?
There are many factors to consider when buying a gift. Here are a few examples.
It should be age-appropriate.
Your little one may not appreciate a ride-on toy if they have not established balance yet, and it can be dangerous for them too. Before you buy a present, check the features and the age recommendation to make sure that it is something that they can enjoy without compromising their safety.
It should trigger your child's interest.
Ideally, if your child is active, it is recommended that you gift them something that they would find interesting, like a sports-related gift such as a soccer ball. If they immerse themselves with pretend play or role-playing, they would love a fire truck 12 volt to ride and play outdoors.
It should be worth its price.
Many toys can look appealing to the eye, but their colors fade over time, and they get broken easily. If you are spending money on a toy, you should consider reading reviews to carefully dissect its features and materials to save enough. Buy a toy that is made to last so your child can play with it for a long time.
What Makes A Battery-powered Ride-on Toy Worth It?
Before you start searching for ride-on toys, it is best to spend ample time knowing what makes it worth it to purchase.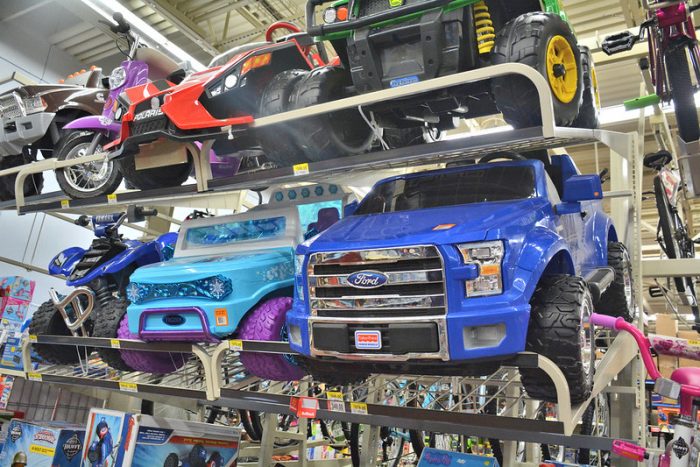 It should be reliable.
Some battery-operated ride-on toys may degenerate faster than others. Hence, it is essential to look at each toy's average life span so you can decide if it is worth the splurge.
It should be easy to maintain.
Another issue with ride-on cars is maintenance, whether it is easy to clean or survives heavy use. Although advertised for outdoor use, some may break down quickly when exposed to water, dirt, and dust. It is always a good idea to weigh your options carefully and compare as much as you can to see which toy will work for your child.
It should have a long battery life.
The hours spent on charging the car should compensate for the amount it can actually be used. It will be no fun for a child to play for less than 10 minutes in a battery-operated vehicle that has been charged for 8 hours.
What You Need To Know About This Ride-On Toy
The brand is known to produce high-quality motor and ride-on toys for children. One good example is the Avigo Ram 3500 fire, which is touted to be one of the best realistic fire trucks with 12 volts in the market today. According to an online review, the Avigo Ram 3500 fire truck 12-volt ride is easy to maneuver, has outstanding features, and the price does not disappoint.
Age Range
The Avigo Ram 3500 fire truck 12-volt ride is best for children from 3 years up to 7 years with a weight that does not exceed 120 lb. The Avigo Ram 3500 fire truck can accommodate two children and is best shared with friends.
Design
The Fire Truck Avigo is an excellent replica of the RAM truck, except it is re-imagined as a fire truck. It has an eye-catching red color and matching stickers for accurate detailing. Also, it has a rotating water gun, flashing lights, and authentic sounds to ensure that your child gets a realistic experience.
Features
This Avigo fire truck comes with a 12-volt rechargeable battery and wall chargers, and it can run a speed forward of up to 5mph and a speed reverse of up to 2.5 mph. The Avigo Ram 3500 fire truck has two functional doors and rubber traction strip tires to give a smooth ride, even on a rough surface.
Materials
The Avigo Ram 3500 fire truck has a sturdy body made from durable plastic. It can stand dust and dirt and very easy to clean. You will not have to worry about buying another truck 12 volt ride every year since it can last long.
Price
The Avigo Ram fire truck 12 volt comes at a reasonable price specially for a two-seater truck. You can buy it from toy stores or online, and the price may vary from 350-400 dollars. There are other motor cars that can be compared with the Ram 3500 fire truck, such as the Ford-150 Raptor from Power Wheels or the Polaris Ranger from Peg Perego. However, price and design-wise, your both you and your child can benefit more from the fire truck 12 volt.
What Are Your Other Options When Buying A Toy Truck For Your Little One?
If you feel undecided yet or think that Avigo Ram 3500 fire truck 12 volt is not what you are looking for, other choices may serve as an alternative. Continue reading to learn more.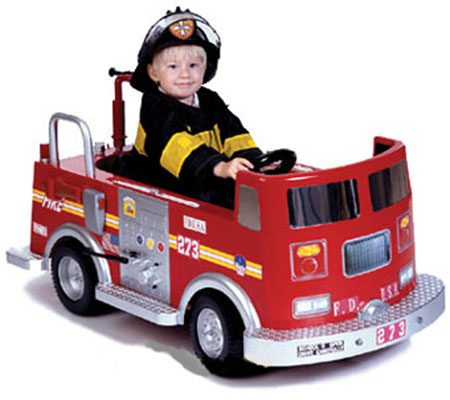 Non-battery-operated power ride-on toys
There are ride-on toys that only request manual pushing or pedaling that your child will enjoy while playing outdoors. Bikes, for example, are good options for toddlers and up. There are push toys that they can enjoy for infants while they get a good workout at the same time.
Remote Controlled Toys
If your child is too young to maneuver a fire truck 12 volt, you might consider getting battery-operated toy products that they can still control, such as racing cars or drones. They can play with both toys in the field and even get an adrenaline rush while they speed up with their controls.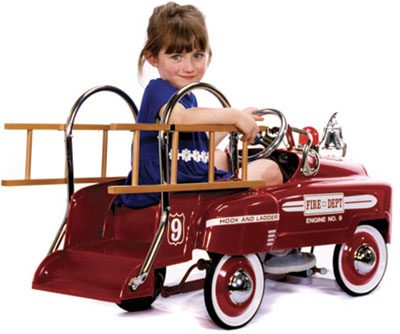 Conclusion:
The Avigo Ram 3500 fire truck will make a good present for your child since it has features and outstanding quality that makes it stand out from the rest. Your child will surely appreciate it, especially when they start riding it outdoors. If you aim to let them explore the world outside your home, the battery-operated ride-on car is a good one for you.
Frequently Asked Questions
What is the largest fire engine in the world?
Who invented the fire engine?
What engine is in a fire truck?
What is the strongest fire truck?
What is the most famous fire truck?

Last Updated on May 3, 2023 by Bernadine Racoma
DISCLAIMER
(IMPORTANT)
: This information (including all text, images, audio, or other formats on FamilyHype.com) is not intended to be a substitute for informed professional advice, diagnosis, endorsement or treatment. You should not take any action or avoid taking action without consulting a qualified professional. Always seek the advice of your physician or other qualified health provider with any questions about medical conditions. Do not disregard professional medical advice or delay seeking advice or treatment because of something you have read here a FamilyHype.com.