Best RC Submarines with Camera – It's incredible how the best technology evolves and takes over what was once a difficult task.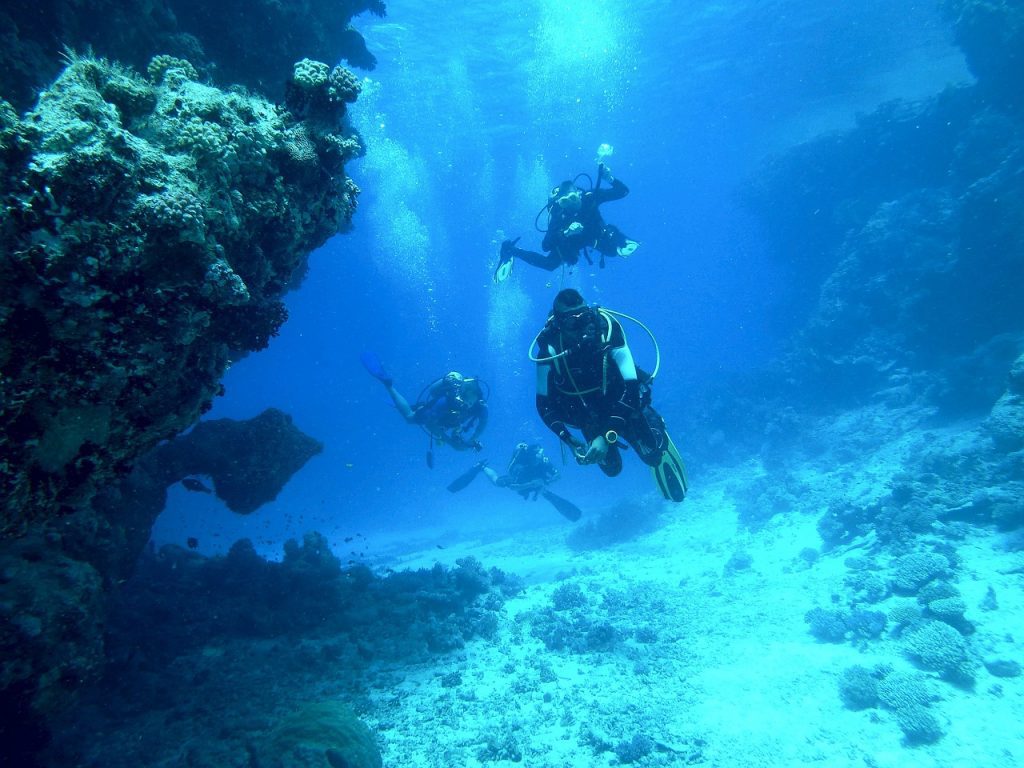 In this modern-day, we can see marine life and explore what the sea offers without getting wet or cold in the water. We can rely on a remote control submarine to get the job done for us while we relax in our seats.
Top RC Underwater Camera
Mini RC Underwater Camera
It has the same functionality of an RC car or a drone, but instead of navigating by land or by air, it goes underwater. Over the years, more people are showing interest in underwater photography. Hence, many tech brands (e.g., Sea Peep or Chasing Dory [app]) in the market worked hard to add innovative features to take the mini rc submarine to new heights to meet the demand for a better version of the old mini submarine.
What Are The Pros Of Buying A Mini Remote Control Sub With Camera?
Aside from taking underwater pictures and footage, we can also use the capable mini RC submarine as a tool to inspect fish tanks and other bodies of water like the ocean whether you're diving or not. Furthermore, this user-friendly gadget offers loads of fun to young children who seek to operate a one-of-a-kind RC experience.
What Are The Cons Of The Mini Remote Control Underwater Cruiser?
Depending on the quality, some remote control submarine can break easily if not made of durable plastic or frame. It can get lost in the water if not appropriately controlled. Since it can go deep, it may also be challenging to locate it once you lose contact with its transmitter.
Factors To Consider When Buying The Best RC Underwater Camera
It should be age-appropriate
When buying a mini RC submarine, it is critical to consider the person who will be using it because the control's difficulty level relies significantly on the recommended age. If you get other submarines with cameras or high-tech features, a child may not enjoy it as much as adults can. It can be a waste of money since a mini remote-controlled submarine with advanced features may cost more than a mini underwater submarine toy.
The purpose of the mini RC underwater cruiser with camera
There are two kinds of mini rc submarines, the toy, and the drone. There is a considerable difference between their functions and cost. Therefore, it is wise to determine how they will be using it before making a purchase. A toy will be beneficial if you are only looking to develop your child's motor skills while playing. On the other hand, the smallest underwater drone is more suitable for older kids who plan to start a hobby since the latter may include advanced features such as high-definition cameras, lights, and the ability to dive, which may not be present on the toy version.
If you're looking for the best RC submarine with a camera, there are a few things to consider. First, you'll want to find a model that is equipped with a high-quality camera that can capture real-time footage while the submarine is in operation. Additionally, you may want to look for a model that comes with a base station that can transmit video signals back to the operator in real-time. Of course, price is also a factor to consider when choosing the best RC sub with the camera. Some models may be more expensive than others, but they may also come with more advanced features and capabilities.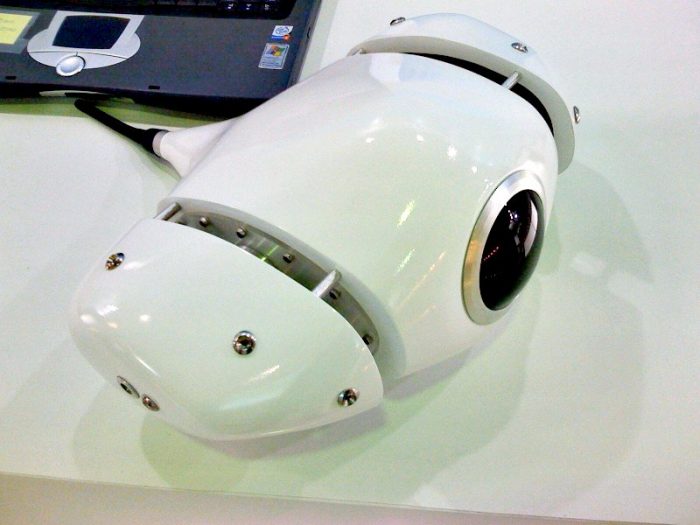 The size
Like drones, a remote control submarine is available in many shapes and sizes, and it is essential to check your options wisely to make sure that you are buying the right kind. A mini submarine will be interesting enough for small children, and it may elicit an opposite reaction with older kids as they may want something bigger to control and play with.
It should have the best features
Always pay attention to the specifics, especially the built-in battery life, the depth in which the mini rc submarine can travel, and the good quality camera it comes with. Toys may not have cameras or may often have a shorter range than real drones, but its cost will justify its features. A drone with longer ranges may be more expensive but may also offer more entertainment as it will provide more functions in the underwater scene.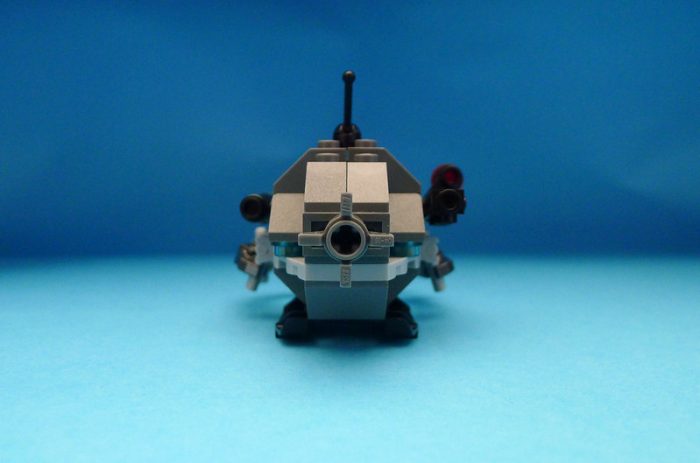 Top 3 Best RC Sub With Digital Recorder For Kids
Mini Marina Underwater Drone from ThorRobotics
The mini rc submarine is made of durable materials, and it comes with a 2.4 GHz remote with easy control functions. It also has a 1280 X 1024 pixel camera that can be used to take high definition images from underwater. It is recommended for children 3 years and up.
Kids Mini RC Toy Submarine
One of the best qualities of the remote control submarine is its easy recharge battery power with a USB charger and 20 minutes of continuous play. Its remotes also boast a 6-channel feature, which allows more freedom in terms of control with directions. The only downside of the toy is it can get moisture to develop from the inside with overtime use. It is great for children from 3 years and beyond.
Mini RC submarine from Jujuism
If your child fancies everything that lights up, the remote control submarine from Jujuism is the perfect option. It comes with two LED lights, which makes it visible in the dark. The Mini RC is waterproof, and it has 2 rubber drain plugs installed on it to keep the water from seeping inside the toy. In addition to this, the mini submarine is recommended for children 14 years and up since it requires a bit of skill to not lose control of it.
Top 3 Remote Control Underwater Cruiser For Adults
1. RC PowerRay Underwater 4K
The high tech remote control submarine is useful in fishing and underwater exploration. It is recommended for professional use as it comes with a 68 GB memory and one of the best 4K cameras that can capture high-quality images and videos. It has a reliable light to allow good visibility in the dark, and it has 2 hours of battery life. Because of its innovative features, it is also more expensive than most RC submarines.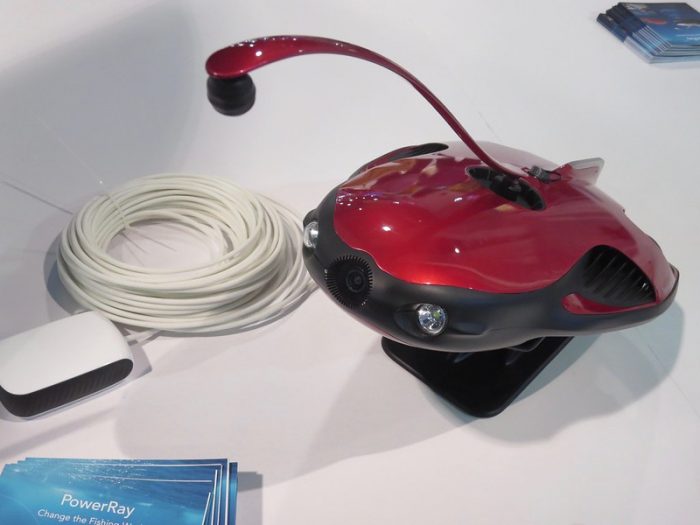 2. Infrared RC Submarine from MY TOOTS SILVERLIT
The remote control submarine has a built-in camera and can take 640×480 pixels photos and videos. It also includes fish feeding equipment, enabling better caption of marine animals in an up-close angle. Another best feature of the rc submarine is the LED light attached to it, which is very handy when taking images in low light conditions. The infrared RC submarine can go down up to 1.5 meters in full batteries.
3. Aquarobotman RC Submarine
The Aquarobotman has 3.6 mm wide led lights attached to its camera to serve as a light source. It is an underwater camera in the shape of a submarine, and it can go to the maximum depth of 50 meters underwater. Its primary purpose is to take high definition images from the marine exploration of small water bodies such as ponds, fishing grounds, swimming pools, and tank pool aquariums.
RC Underwater Cruiser Digital Recorder – Frequently Asked Questions
How deep can a remote control Underwater go?
Can RC work underwater?
Generally speaking, standard radio-controlled (RC) systems do not work well underwater because radio waves have difficulty penetrating water. However, there are specialized RC systems designed specifically for underwater use that use acoustic signals instead of radio waves to communicate between the transmitter and receiver. These systems are commonly used in remotely operated vehicles (ROVs) and autonomous underwater vehicles (AUVs) for scientific research, exploration, and commercial applications such as oil and gas exploration. The acoustic signals used in these systems are capable of transmitting through water and can provide reliable and precise control of the vehicle.
What frequency works underwater?
The frequency that works underwater depends on the specific application and the properties of the medium. Generally, lower frequencies in the range of a few kilohertz are used for long-range underwater communication and sonar imaging, while higher frequencies in the range of hundreds of kilohertz to several megahertz are used for short-range imaging and scientific research. However, factors such as water temperature, salinity, and the presence of marine life can affect the transmission of sound waves, making it necessary to select the appropriate frequency for each specific scenario.
Are there remote-controlled submarines?
How do remote-controlled submarines work?
How do you make a remote-controlled submarine?
Does WIFI travel through water?
What radio signals work underwater?
How do you make a cheap submarine?
What is a submarine?
What is the smallest submarine?
The smallest submarine is the "S-801" or "U-Boat Worx C-Researcher 2", a two-person submersible that is just over 5 feet (1.5 meters) in diameter and 9.8 feet (3 meters) long. It can dive to depths of up to 1,000 feet (305 meters) and has a maximum speed of 3 knots (5.5 kilometers per hour). While it is primarily designed for scientific and exploration purposes, it has also been used for tourism and private underwater expeditions.
What submarine goes the deepest?
How do submarines sink?
Can humans hear 2.4 GHz?
How far can 2.4 Ghz travel underwater?
Last Updated on May 14, 2023 by Raymond Sy Tamco
DISCLAIMER
(IMPORTANT)
: This information (including all text, images, audio, or other formats on FamilyHype.com) is not intended to be a substitute for informed professional advice, diagnosis, endorsement or treatment. You should not take any action or avoid taking action without consulting a qualified professional. Always seek the advice of your physician or other qualified health provider with any questions about medical conditions. Do not disregard professional medical advice or delay seeking advice or treatment because of something you have read here a FamilyHype.com.